Scott La Rock
By: Tom Nealon
March 2, 2011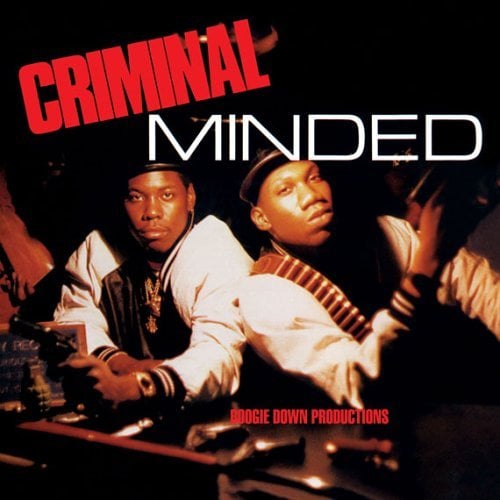 Before there was an East Coast and West Coast feud, before NY and LA and long before Biggie and Tupac, there was the Bronx and Queens. Engineered deftly by Scott La Rock (1962-1987), DJ and founder of Boogie Down Productions, the rivalry — an explosive mixture of genuine dislike and good-for-business diss — ruined MC Shan, made KRS-One, and indirectly killed La Rock. Alternately hailed and vilified as the creator of "gangster rap," what La Rock really created was a new way of depicting the streets: not criminal, but criminal-minded; chronicling, yet not committing — not one foot in each world, but both feet in something else. The feud with Queensbridge worked out great but circuitously led to a non-hip-hop-related beef with a gang in the South Bronx that got La Rock killed. (The gang didn't appreciate the intricacies of the real and the simulated with which La Rock was working.) La Rock's death made KRS-One into an activist, giving BDP a legitimate claim to starting gangster rap and underground hip-hop. But it's La Rock's beats, which have never lost their immediacy, that live on: the skeletal entropy of "Poetry," the AC/DC samples on "Dope Beats." Listen to "Remix for P is Free" and you can actually hear Blackstar being born. KRS-One kept La Rock on the credits for the subsequent BDP albums, and his echoes really are there, scratching from the void.
***
HIP HOP ON HILOBROW: HERC YOUR ENTHUSIASM series (25 posts about old-school hip hop) | DJ Kool Herc | Gil Scott-Heron | Slick Rick | Darryl "D.M.C." McDaniels | Afrika Bambaataa | Biz Markie | U-God | Slug | Adam Yauch | Ghostface Killah | DJ Run | Flavor Flav | Scott La Rock | GZA | Schoolly D | Aesop Rock | Terminator X | Notorious B.I.G. | Melle Mel | Doug E. Fresh | Kool Keith | Rick Rubin | Rakim | Ol' Dirty Bastard | Madlib | Talib Kweli | Danger Mouse | Kool Moe Dee | Chuck D | Dizzee Rascal | RZA | Cee-Lo Green | Best Ever Clean Hip Hop
On his or her birthday, HiLobrow irregularly pays tribute to one of our high-, low-, no-, or hilobrow heroes. Also born this date: Inez Haynes Irwin, Dr. Seuss, Scott La Rock.
READ MORE about members of the Original Generation X (1954-63).