Biz Markie
By: Tucker Cummings
April 8, 2013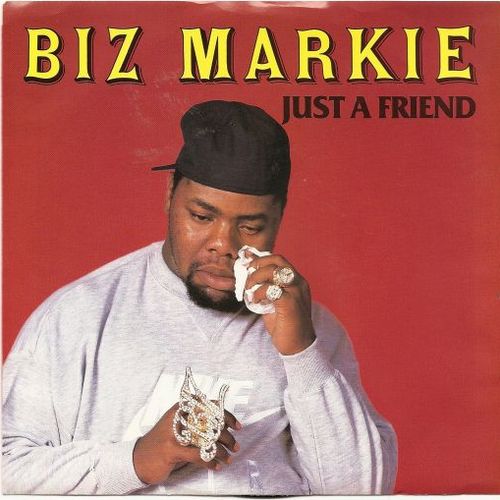 "OH BABY, YOU… YOU GOT WHAT I NEED!" Though his "Just a Friend" first hit the airwaves in 1989, to this day people love shouting along with BIZ MARKIE (Marcel Theo Hall, born 1964), the Clown Prince of Hip Hop. After getting his start beatboxing on Roxanne Shante's "Def Fresh Crew" in 1986, and releasing his own debut single ("Make the Music With Your Mouth, Biz") the same year, then cracking the Top 10 chart with "Just a Friend," it seemed like Biz was on the rise. But then came the 1991 copyright case Grand Upright Music, Ltd v. Warner Bros. Records Inc., which found that Biz's song "Alone Again" (from his album I Need a Haircut) had infringed upon singer/songwriter Gilbert O'Sullivan's copyright by sampling from his song "Alone Again (Naturally)." The entire hip hop industry was affected by this ruling, and Biz in particular: his rep and sales were permanently damaged. These days, Biz's extracurriculars are as eclectic as his beats: he's appeared on the kid's show Yo Gabba Gabba, parodied himself in Men in Black II, dropped weight on Celebrity Fit Club, and provided voiceovers for Adventure Time. He even partnered with LivingSocial in 2012 to teach a class on healthy cooking. Energetic, earnest, and ever so charming, Biz Markie is a warm-hearted reminder of just how fun hip hop used to be before violence, sex, and materialism changed the genre.
***
HIP HOP ON HILOBROW: HERC YOUR ENTHUSIASM series (25 posts about old-school hip hop) | DJ Kool Herc | Gil Scott-Heron | Slick Rick | Darryl "D.M.C." McDaniels | Afrika Bambaataa | Biz Markie | U-God | Slug | Adam Yauch | Ghostface Killah | DJ Run | Flavor Flav | Scott La Rock | GZA | Schoolly D | Aesop Rock | Terminator X | Notorious B.I.G. | Melle Mel | Doug E. Fresh | Kool Keith | Rick Rubin | Rakim | Ol' Dirty Bastard | Madlib | Talib Kweli | Danger Mouse | Kool Moe Dee | Chuck D | Dizzee Rascal | RZA | Cee-Lo Green | Best Ever Clean Hip Hop
On his or her birthday, HiLobrow irregularly pays tribute to one of our high-, low-, no-, or hilobrow heroes. Also born this date: Edmund Husserl, Vivienne Westwood, Yip Harburg.
READ MORE about men and women born on the cusp between the Original Generation X (1954–1963) and Reconstructionist (1964–1973) Generation.