Talib Kweli
By: Tom Nealon
October 3, 2009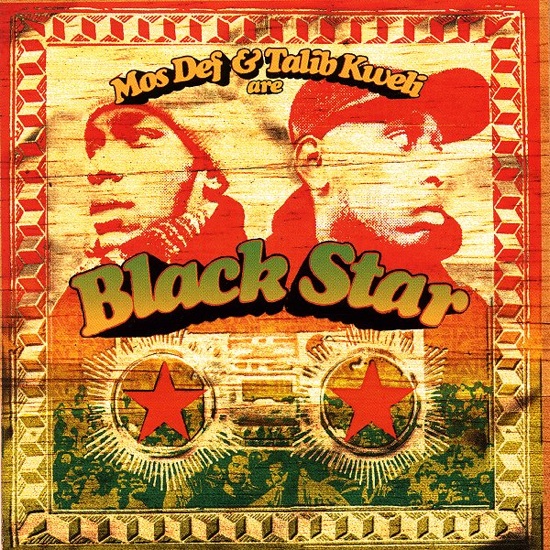 No anti- middlebrow in recent memory has gotten more mileage (and grief) because of Middlebrow's coopting efforts than TALIB KWELI (born 1975). Anointed the savior of hip hop after 1998's brilliant Mos Def and Talib Kweli Are Black Star and his nearly brilliant 2000 follow-up with DJ Hi-Tek, Reflection Eternal, Kweli has had a curious career at mainstream culture's fringes. Facing enormous pressure to be the next Arrested Development, Digable Planets, the next Guru or Mos Def (a trick that has confounded Mos himself), Kweli has instead forged his own meandering path through a minefield of modest popular acclaim. Though singled out as the antidote to everything the mainstream despises/loves about mainstream rap, he's resolutely ignored the zirconia of fake authenticity:
Not strong, only aggressive
Not free, we only licensed
Not compassionate, only polite
Not who the nicest?
Not good, but well-behaved
Chasin' after death
So we can call ourselves brave?
His path has had its ups and downs musically, and he still hasn't done anything to equal the effortless genius of Black Star. But Kweli has continued to make thoughtful music you can dance to.
***
HIP HOP ON HILOBROW: HERC YOUR ENTHUSIASM series (25 posts about old-school hip hop) | DJ Kool Herc | Gil Scott-Heron | Slick Rick | Darryl "D.M.C." McDaniels | Afrika Bambaataa | Biz Markie | U-God | Slug | Adam Yauch | Ghostface Killah | DJ Run | Flavor Flav | Scott La Rock | GZA | Schoolly D | Aesop Rock | Terminator X | Notorious B.I.G. | Melle Mel | Doug E. Fresh | Kool Keith | Rick Rubin | Rakim | Ol' Dirty Bastard | Madlib | Talib Kweli | Danger Mouse | Kool Moe Dee | Chuck D | Dizzee Rascal | RZA | Cee-Lo Green | Best Ever Clean Hip Hop
Each day, HILOBROW pays tribute to one of our favorite high-, low-, no-, or hilobrow heroes on that person's birthday.
READ MORE about the Revivalist Generation (1974-83).