DOLLY YOUR ENTHUSIASM (15)
By: Douglas Wolk
February 14, 2023
One in a series of 25 enthusiastic posts, contributed by 25 HILOBROW friends and regulars, on the topic of favorite Country singles from the Sixties (1964–1973). Series edited by Josh Glenn. BONUS: Check out the DOLLY YOUR ENTHUSIASM playlist on Spotify.
*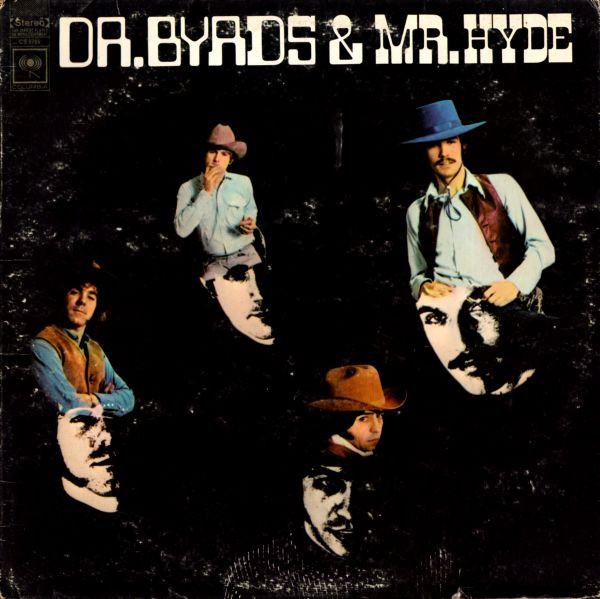 THE BYRDS | DRUG STORE TRUCK DRIVIN' MAN | 1969
"Drug Store Truck Drivin' Man" is the best kind of brutal parody: the kind that's also a legitimate version of the thing itself. It's a sneer of fury at the Nashville establishment that refused to allow the Byrds admittance, expressed in the genteel waltz-time idiom of that establishment. It's also a summation of the Byrds' chaotic 1968, and of Gram Parsons' brief near-takeover of the band.
After the turbulent sessions for The Notorious Byrd Brothers, the Byrds were down to a duo of singer/guitarist Roger McGuinn and singer/bassist Chris Hillman. In early 1968, they recruited Parsons, initially to play piano in their live shows. Within weeks, he convinced the folk-rock band to drop their signature Rickenbacker chime, focus on country and make an album in Nashville.
The Byrds recorded the core of their Sweetheart of the Rodeo album on Music Row in early March. Their attempts to show off their new sound to actual Nashville audiences didn't go as planned, though: the city's musical establishment was deeply distrustful of these long-haired rock'n'roll carpetbaggers who had apparently discovered country music about six weeks earlier. (To be fair, that wasn't entirely wrong.)
When the Byrds played the Grand Ole Opry that month, they got booed. There's no extant recording of McGuinn and Parsons' appearance on Ralph Emery's beloved overnight WSM radio show, but apparently he was overtly hostile to them; session pedal steel player Lloyd Green remembered Emery asking him "Lloyd, why would you give your talents to this?"
Parsons and McGuinn wrote "Drug Store Truck Drivin' Man" as their revenge. Its sound is the sort of thing Emery might have played if he hadn't distrusted them. Its language is the language of the country tradition: "he's got him a house on the hill" alludes to Hank Williams' "Mansion on the Hill." And its attacks on an unnamed late-night DJ range from surreal (a war medal that "weighs 500 pounds and it sleeps on his floor") to vicious (the title rhymes with "he's the head of the Ku Klux Klan").
McGuinn held on to the song after Parsons quit the Byrds that July, and recorded it in October for the otherwise iffy-at-best album Dr. Byrds and Mr. Hyde. (Parsons also kept it in his own repertoire.) It was the only song on that record to feature a guest musician: Lloyd Green, giving it his talents on immaculate pedal steel guitar.
"Drug Store Truck Drivin' Man" was technically a B-side to the leaden rocker "Bad Night at the Whiskey," but it's the side that endured. That's partly because the song, if not the Byrds' recording, ended up on a #1 album a year later: the Woodstock soundtrack. Joan Baez had sung it in her late-night slot on the first night of the festival, harmonizing with guitarist Jeffrey Shurtleff, who dedicated the song to California's governor Ronald Reagan.
***
DOLLY YOUR ENTHUSIASM: INTRODUCTION by Josh Glenn | David Cantwell on Porter Wagoner and Dolly Parton's WE FOUND IT | Lucy Sante on Johnny & June Carter Cash's JACKSON | Mimi Lipson on George Jones's WALK THROUGH THIS WORLD WITH ME | Steacy Easton on Olivia Newton-John's LET ME BE THERE | Annie Zaleski on Tammy Wynette's D-I-V-O-R-C-E | Carl Wilson on Tom T. Hall's THAT'S HOW I GOT TO MEMPHIS | Josh Glenn on Commander Cody and His Lost Planet Airmen's BACK TO TENNESSEE | Elizabeth Nelson on Skeeter Davis's I DIDN'T CRY TODAY | Carlo Rotella on Buck Owens' TOGETHER AGAIN | Lynn Peril on Roger Miller's THE MOON IS HIGH | Erik Davis on Kris Kristofferson's SUNDAY MORNIN' COMIN' DOWN | Francesca Royster on Linda Martell's BAD CASE OF THE BLUES | Amanda Martinez on Bobbie Gentry's FANCY | Erin Osmon on John Prine's PARADISE | Douglas Wolk on The Byrds' DRUG STORE TRUCK DRIVIN' MAN | David Warner on Willie Nelson's WHISKEY RIVER | Will Groff on Tanya Tucker's DELTA DAWN | Natalie Weiner on Dolly Parton's IN THE GOOD OLD DAYS (WHEN TIMES WERE BAD) | Charlie Mitchell on Stonewall Jackson's I WASHED MY HANDS IN MUDDY WATER | Nadine Hubbs on Dolly Parton's COAT OF MANY COLORS | Jada Watson on Loretta Lynn's DON'T COME HOME A DRINKIN' (WITH LOVIN' ON YOUR MIND) | Adam McGovern on Johnny Cash's THE MAN IN BLACK | Stephen Thomas Erlewine on Dick Curless's A TOMBSTONE EVERY MILE | Alan Scherstuhl on Waylon Jennings's GOOD HEARTED WOMAN | Alex Brook Lynn on Bobby Bare's THE WINNER. PLUS: Peter Doyle on Jerry Reed's GUITAR MAN | Brian Berger on Charley Pride's IS ANYBODY GOING TO SAN ANTONE.
MORE ENTHUSIASM at HILOBROW
STOOGE YOUR ENTHUSIASM (4Q2023): MOVE ON FAST | 96 TEARS | SHE CRACKED | WHAT A WAY TO DIE | PSYCHOTIC REACTION | & 20 other Sixties (1964–1973) proto-punk songs. CURVE YOUR ENTHUSIASM (3Q2023): PIZZA PURISM | BOY BANDS | THE '86 METS | LOVE ISLAND UK | ELTON JOHN | & 20 other reconsidered enthusiasms. TEEN YOUR ENTHUSIASM (2Q2023): ANDY GIBB | VALERIE BERTINELLI | KIM WILDE | ARLO GUTHRIE | MIKE PATTON | & 20 other heartthrobs from our adolescences. DOLLY YOUR ENTHUSIASM (1Q2023): WE FOUND IT | TOGETHER AGAIN | SUNDAY MORNIN' COMIN' DOWN | BAD CASE OF THE BLUES | FANCY | & 20 other Sixties (1964–1973) Country records. KILL YOUR ENTHUSIASM (4Q2022): LT. TASHA YAR | JOYCE SUMMERS | COL. HENRY BLAKE | MRS. LANDINGHAM | ALEX KAMAL | & 20 other TV deaths. BLURB YOUR ENTHUSIASM (3Q2022): LEFT-CORNER BRICK | JOY IS RESISTANCE | THE FUTURE IS PASSÉ | EVERY MINUTE AN OCEAN | SHUT UP, HE EXPLAINED | & 20 other apothegms to live by. KOJAK YOUR ENTHUSIASM (2Q2022): ARK II | WKRP IN CINCINNATI | BUCK ROGERS | THE WHITE SHADOW | POLICE WOMAN | & 20 other Seventies (1974–1983) TV shows. KICK YOUR ENTHUSIASM (1Q2022): KUILL | CATO | COSMO | TRIXIE | VOLSTAGG | & 20 other sidekicks. NERD YOUR ENTHUSIASM (4Q2021): TIME | THE POST OFFICE | ARDUIN | DOUBT | SUMMATIONS | & 20 other nerdy passions. SWERVE YOUR ENTHUSIASM (3Q2021): WARHOL'S WALT WHITMAN | 70, GIRLS, 70 | TYRAEL'S MIGHT | SHIRATO SANPEI | THE LEON SUITES | & 20 other never-realized cultural productions. FIVE-O YOUR ENTHUSIASM (2Q2021): DARK SHADOWS | MANNIX | GET SMART | THE ADDAMS FAMILY | I DREAM OF JEANNIE | & 20 other Sixties (1964–1973) TV shows. FERB YOUR ENTHUSIASM (1Q2021): STEVEN UNIVERSE | TOP CAT | REN & STIMPY | SHE-RA AND THE PRINCESSES OF POWER | DRAGON BALL Z | & 20 other animated series. CARBONA YOUR ENTHUSIASM (2020): "Sex Bomb" | "Going Underground" | "Soft South Africans" | "Typical Girls" | "Human Fly" | & 20 other Seventies (1974–1983) punk singles. KLAATU YOU (2020 weekly): ZARDOZ | METROPOLIS | DARK STAR | SINS OF THE FLESHAPOIDS | SOLARIS | & dozens of other pre-STAR WARS sci-fi movies. CONVOY YOUR ENTHUSIASM (2019): THE TAKING OF PELHAM ONE TWO THREE | ROLLERBALL | BLACK SUNDAY | SORCERER | STRAIGHT TIME | & 20 other Seventies (1974–1983) action movies. SERIOCOMIC (2019 weekly): LITTLE LULU | VIZ | MARSUPILAMI | ERNIE POOK'S COMEEK | HELLBOY | & dozens of other comics. TUBE YOUR ENTHUSIASM (2018): LOONEY TUNES | THREE STOOGES | THE AVENGERS | ROCKY & BULLWINKLE | THE TWILIGHT ZONE | & 20 other Fifties (1954–1963) TV shows. WOWEE ZOWEE (2018 weekly): UNISEX | UNDER THE PINK | DUMMY | AMOR PROHIBIDO | HIPS AND MAKERS | & dozens of other Nineties (1994–2003) albums. KLUTE YOUR ENTHUSIASM (2017): THE KILLERS | BANDE À PART (BAND OF OUTSIDERS) | ALPHAVILLE | HARPER | BLOW-UP | & 20 other Sixties (1964–1973) neo-noir movies. #SQUADGOALS (2017 weekly): THE WILD BUNCH | BOWIE'S BAND | THE BLOOMSBURY GROUP | THE HONG KONG CAVALIERS | VI ÄR BÄST! & dozens of other squads. GROK MY ENTHUSIASM (2016 weekly): THE THEORY AND PRACTICE OF LUNCH | WEEKEND | MILLION YEAR PICNIC | LA BARONNE EMILE D'ERLANGER | THE SURVIVAL SAMPLER | & dozens more one-off enthusiasms. QUIRK YOUR ENTHUSIASM (2016): "Tainted Love" | "Metal" | "Frankie Teardrop" | "Savoir Faire" | "Broken English" | & 20 other Seventies (1974–1983) new wave singles. CROM YOUR ENTHUSIASM (2015): DARKER THAN YOU THINK | THE SWORD IN THE STONE | OUT OF THE SILENT PLANET | THIEVES' HOUSE | QUEEN OF THE BLACK COAST | & 20 other Thirties (1934–1943) fantasy novels. KERN YOUR ENTHUSIASM (2014): ALDINE ITALIC | DATA 70 | TORONTO SUBWAY | JOHNSTON'S "HAMLET" | TODD KLONE | & 20 other typefaces. HERC YOUR ENTHUSIASM (2013): "Spoonin' Rap" | "Rapper's Delight" | "Rappin' Blow" | "The Incredible Fulk" | "The Adventures of Super Rhyme" | & 20 other Seventies (1974–1983) hip-hop songs. KIRK YOUR ENTHUSIASM (2012): Justice or vengeance? | Kirk teaches his drill thrall to kiss | "KHAAAAAN!" | "No kill I" | Kirk browbeats NOMAD | & 20 other Captain Kirk scenes. KIRB YOUR ENTHUSIASM (2011): THE ETERNALS | BLACK MAGIC | DEMON | OMAC | CAPTAIN AMERICA | & 20 other Jack Kirby panels.