Chuck D
By: Tom Nealon
August 1, 2009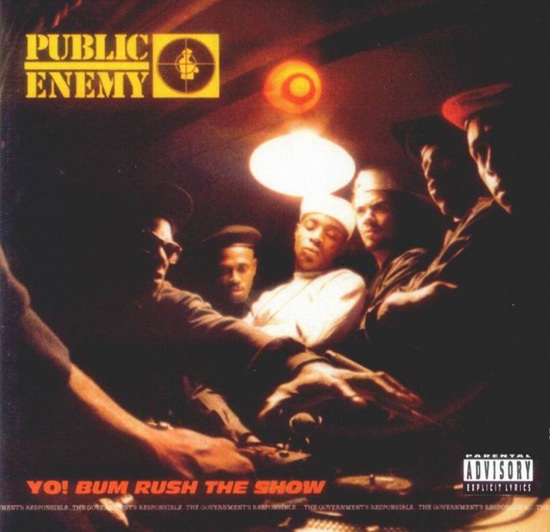 During the Reagan Era, CHUCK D (Carlton Douglas Ridenhour, born 1960), the hard rhymer, gave us "My Uzi Weighs a Ton," "Prophets of Rage," and "Fight the Power," not to mention Flavor Flav and the S1Ws. He was a voice for a generation worn down by AIDS, crack, junk bonds, narcissism, and institutionalized racism. If 1987's Yo! Bum Rush the Show was a shot across America's bow, the following year's It Takes a Nation of Millions was a detonation. Sure, KRS-One, Grandmaster Flash and others had made political rap before, but Public Enemy was the first political rap act; and it had been decades since anything so political had actually been popular without being hopeful or didactic. As emcee, he mixed metaphor with genuine threat ("By The Time I Get To Arizona," i.e., to assassinate those responsible for the failure to recognize Martin Luther King Jr. Day), allegory with incitement to riot ("Burn Hollywood Burn"). Everything he said or did was political, and angry. If he's evolved from Rapper to Rapper-Activist to Activist-Rapper, perhaps it's because ultimately, no entertainment medium can sustain such a heavy message.
***
HIP HOP ON HILOBROW: HERC YOUR ENTHUSIASM series (25 posts about old-school hip hop) | DJ Kool Herc | Gil Scott-Heron | Slick Rick | Darryl "D.M.C." McDaniels | Afrika Bambaataa | Biz Markie | U-God | Slug | Adam Yauch | Ghostface Killah | DJ Run | Flavor Flav | Scott La Rock | GZA | Schoolly D | Aesop Rock | Terminator X | Notorious B.I.G. | Melle Mel | Doug E. Fresh | Kool Keith | Rick Rubin | Rakim | Ol' Dirty Bastard | Madlib | Talib Kweli | Danger Mouse | Kool Moe Dee | Chuck D | Dizzee Rascal | RZA | Cee-Lo Green | Best Ever Clean Hip Hop
On his or her birthday, HiLobrow irregularly pays tribute to one of our high-, low-, no-, or hilobrow heroes. Also born this date: | Pierre Bourdieu | "Mother" Jones |
READ MORE about members of the Original Generation X (1954–1963).