Kool Keith
By: Tom Nealon
October 7, 2015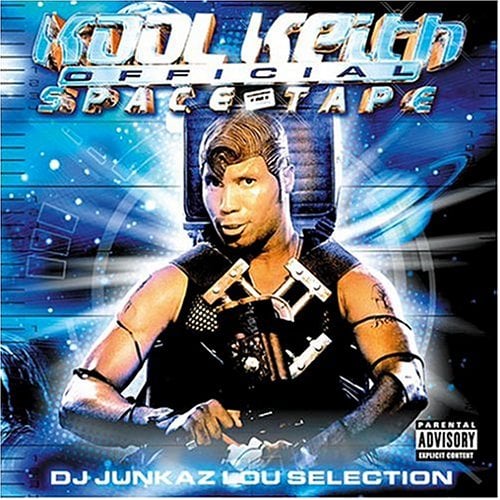 We've got two choices of what to do with KOOL KEITH (Keith Thornton, born 1966). The popular choice is to believe, in contravention of Occam's razor, Dirk Gently's laws of detection and the second law of thermodynamics, that Keith's variety of stage personas, including Black Elvis, an interplanetary gynecologist, a weird kid named Matthew, and Dr. Doooom, most of whom are aliens or recently returned from outer space, somehow serve to explain his uniquely wide ranging non-sequitur rap style; that he's a postmodern rap-deconstructionist. Or, we can take him at his word and, like Dirk Gently advises, choose to believe that which is simple, elegant, and merely impossible instead of incredibly unlikely: that he is really just working through some issues from when he was suddenly called back from unspecified duties on the Planet Ultra to protect the Earth from the Whack MCs (not to mention the Skeezoids) back in the 1980s with the still amazing Ultramagnetic MCs. Even putting aside whatever might have happened to him on Planet Ultra, having missed a great deal of time on Earth, it makes sense that some of his associations and context would be faulty and launched at us from jarringly oblique angles. Those who point to his time in the psychiatric wing at Bellevue or attempt to enlist him as a postmodernist, miss the beautiful simplicity of what is going on with Keith. His work, like Tristram Shandy which was also dragged through the postmodern mud for years in an attempt to batter it into a precursor, is not breaking rules, it is unaware of them. With Shandy it was because it was written before there were rules, but with Keith, his time on alien worlds has seemingly made him immune, or at least amazingly resistant, to the internalization of the rules of hip hop (or conversation, narrative, decency). This is not to say he's not a genius — he clearly is — just that he is not breaking rules to make some sort of a subversive point. There is no point. It's all point.
Growing by the pond, look, it's raining yellow
Would you care to listen to any more? Think about it
HIP HOP ON HILOBROW: HERC YOUR ENTHUSIASM series (25 posts about old-school hip hop) | DJ Kool Herc | Gil Scott-Heron | Slick Rick | Darryl "D.M.C." McDaniels | Afrika Bambaataa | Biz Markie | U-God | Slug | Adam Yauch | Ghostface Killah | DJ Run | Flavor Flav | Scott La Rock | GZA | Schoolly D | Aesop Rock | Terminator X | Notorious B.I.G. | Melle Mel | Doug E. Fresh | Kool Keith | Rick Rubin | Rakim | Ol' Dirty Bastard | Madlib | Talib Kweli | Danger Mouse | Kool Moe Dee | Chuck D | Dizzee Rascal | RZA | Cee-Lo Green | Best Ever Clean Hip Hop
***
On his or her birthday, HiLobrow irregularly pays tribute to one of our high-, low-, no-, or hilobrow heroes. Also born this date: Karl Wallinger, Annie Smith Peck.
READ MORE about members of the Reconstructionist Generation (1964–1973).