Hypocrite Idler 2Q2016
By: Joshua Glenn
July 3, 2016
To idle is to work on meaningful and varied projects — and also to take it easy. (Like Nas, "I used to hustle/Now all I do is relax and strive.") If you're interested in my 2Q2016 projects, please keep reading; otherwise, don't! The title of this series of posts refers to this self-proclaimed idler's inability to take it easy.
MORE HYPOCRISY: 2010 | 2011 | 2012 | 2013 | 2014 | 2015 | 2016 | 2017 | 2018 | 2019 | 1Q2020 | 2Q2020 | 3Q2020 | 4Q2020 SNEAK PEEK.
SEMIOTICS
WRITING
HILOBROW
UNBORED
MEMES
HERMENAUTIC CIRCLE
TAKING IT EASY
***
SEMIOTICS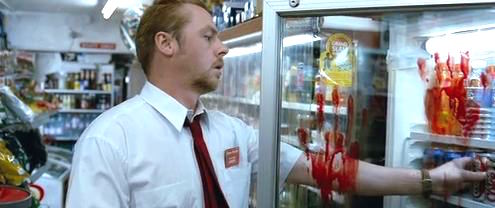 I'm a cultural and brand semiotician, and co-founder of the Boston- and New York-based branding and strategy consultancy Semiovox.
During 2Q2016, Semiovox's researchers and analysts conducted audits across product categories including Chewing Gum, Pet Food, Premium Spirits, Salad Dressing, and Coffeehouses. We cracked the codes of various cultural territories, too, including: Insatiable Cravings, Kitchen Cooking, Family Values, Sustaining & Nurturing, Precision Expertise, Reverent & Sentimental, and Foodie Movement. We ran positioning strategy, innovation, and pack design workshops for iconic brands in New York, Chicago, and Pittsburgh; meanwhile, my business partner, Ron Rentel, tirelessly criss-crossed the country drumming up new projects and overseeing qualitative consumer research sessions.
As always, during 2Q2016 we continued to build and refine the SEMIODEX — a database of 75,000+ brand communications and pop culture phenomena, each meta-tagged according not only to function (e.g., accessories, banking, cleaning, grooming, travel) but also to higher-order benefits (e.g., confidence, creativity, desire, goodness, inspiration, luxury). Each week, members of our team in Boston and New York uploaded and tagged hundreds of new print and TV ads, magazine features, movie posters, TV screenshots, album covers, you name it.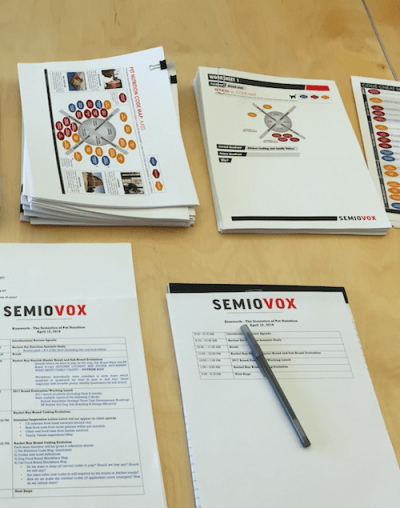 ***
WRITING
During 2Q2016, I contributed the following posts to HiLobrow.
***
HILOBROW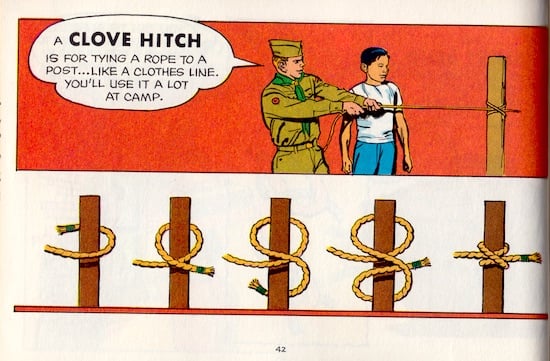 I'm HILOBROW's editor and publisher. In addition to my own writing listed above, not to mention a few curated series, during 2Q2016 we published new installments in original series by: Adam McGovern (THIS:), Lynn Peril (PLANET OF PERIL), Alix Lambert (SÉRIE NOIRE), Douglas Wolk (LIMERICKANIA), Tom Nealon (STUFFED), and James Parker (THE KALEVALA; THE BOURNE VARIATIONS). For a complete overview, check out our HILOBROW 2Q2016 post.
In this post, I just want to mention one weekly original series that I edit. 2Q2016 installments in the GROK MY ENTHUSIASM series included: Mimi Lipson on 1973 SEARS ROEBUCK CATALOG | Jessamyn West on MOSS | Brian Berger on SLACKER | Alix Lambert on ABSOLUTE BEGINNERS | Chelsey Johnson on MONOTREMES | Devin McKinney on THE BUTCHER COVER | Flourish Klink on ONE DIRECTION | Gordon Dahlquist on FULL METAL JACKET | Allegra Huston on CLOTHESLINE | Jenny Davidson on POWERLIFTING | Evan Narcisse on REZ | Deborah Wassertzug on VEGETARIAN MEATBALLS.
I contributed a GROK MY ENTHUSIASM series installment about the SCOUT HOW BOOK — a 1969 guide to earning your Tenderfoot and Second Class Scout ranks.
I'm very grateful to HILOBROW's contributors.
***
UNBORED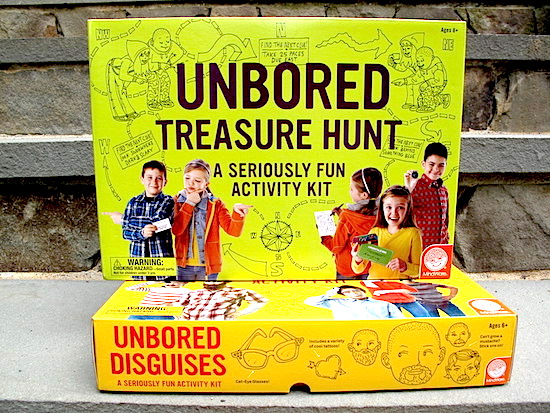 Although the members of UNBORED's team are busy with their respective day jobs, in June we sold not one but two activity kit concepts to MindWare. (Click here to view Mindware's UNBORED kits already available: UNBORED Treasure Hunt and UNBORED Disguises.) We're developing some UNBORED craft kit concepts with MindWare, too. Stay tuned!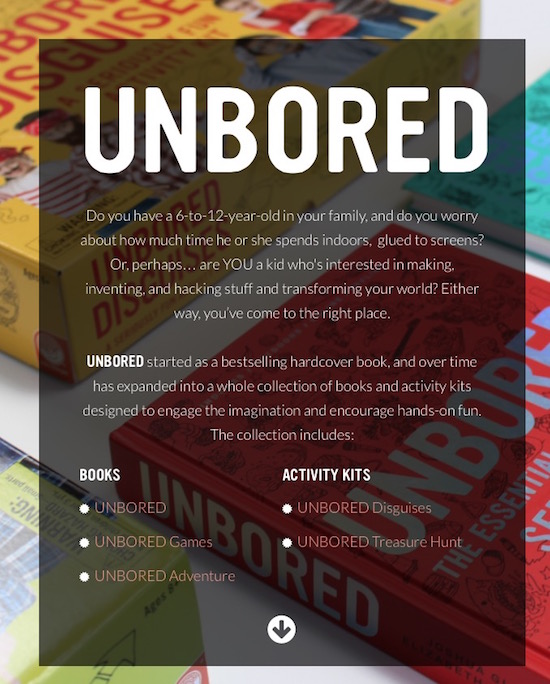 PLUS: Check out UNBORED's new website! THE UNBORED team — yours truly, Elizabeth Foy Larsen, Tony Leone, Mister Reusch, Heather Kasunick, and Chris Piascik — are thrilled. PS: This is the first site produced by Joe Alterio and Tim Lillis of Primer & Co., the geniuses behind Primer Stories.
***
MEMES
I am the best meme-maker.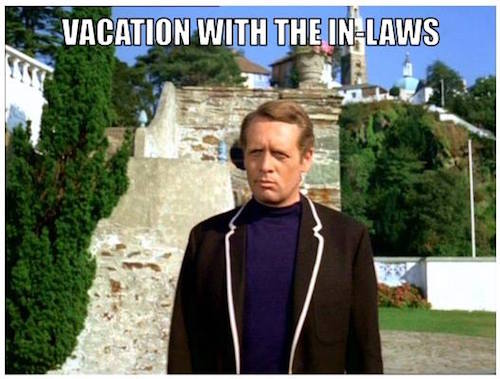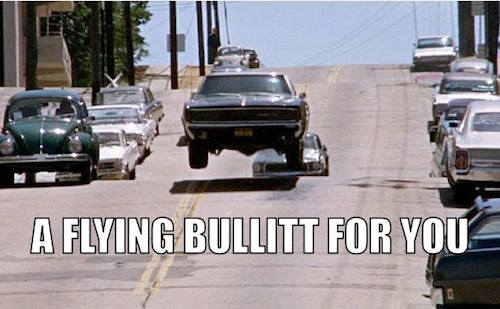 ***
HERMENAUTIC CIRCLE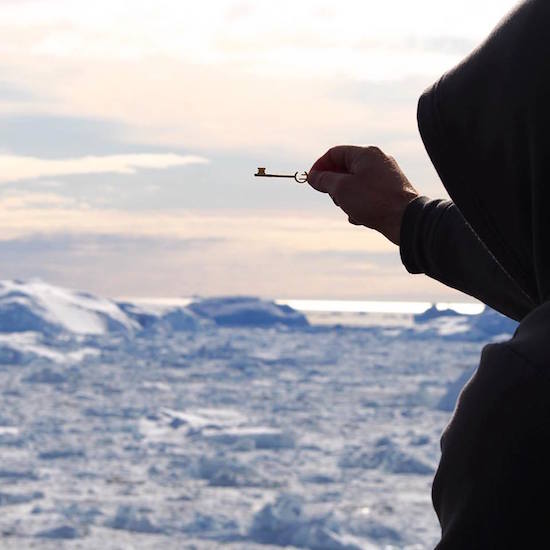 The Hermenautic Circle is a secretive society managed by yours truly. I'm not at liberty to discuss the HC, but you can read what may or may not be a parodic version of our history here. In June, I met up with a dozen or so members of the Hermenautic Circle at an undisclosed location — somewhere in Fort Greene, Brooklyn — for a cookout. Fun! Shown above: An HC-er representing, in the Arctic.
***
TAKING IT EASY
In the taking it easy department…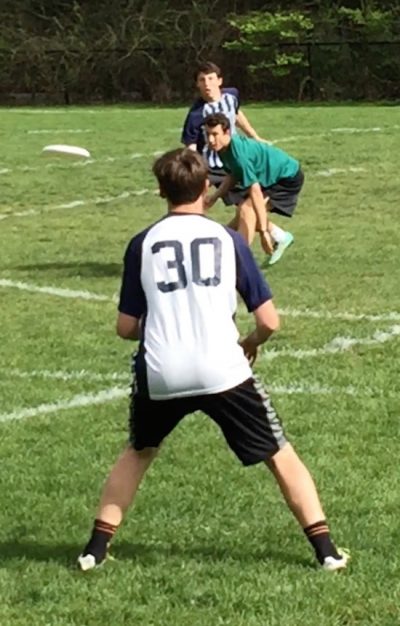 In April and May, Susan and I cheered on our sons, Sam and Max, as their varsity Ultimate Frisbee team chalked up a winning season for Beaver Country Day School. Shown above: Sam throwing to Max.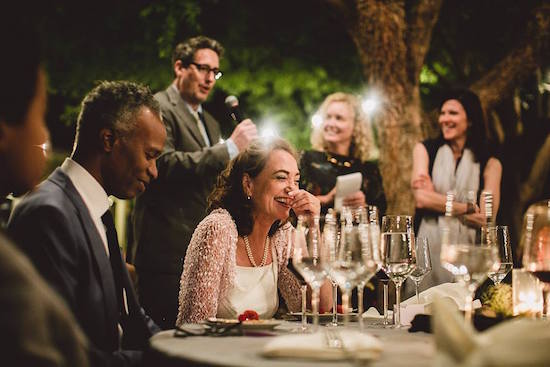 In late April, Susan and I traveled to Phoenix, to celebrate the wedding of HiLobrow friend and contributor Marilyn Snell to Gregory Williams. You can read all about Marilyn and Gregory in the New York Times.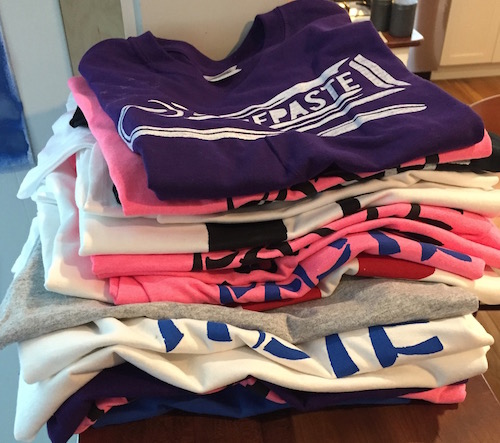 In May, there was a flurry of silk-screening and tie-dying activity from Max and the rest of the DOOFPASTE team — who've set up shop in our basement. Check out the DOOFPASTE store.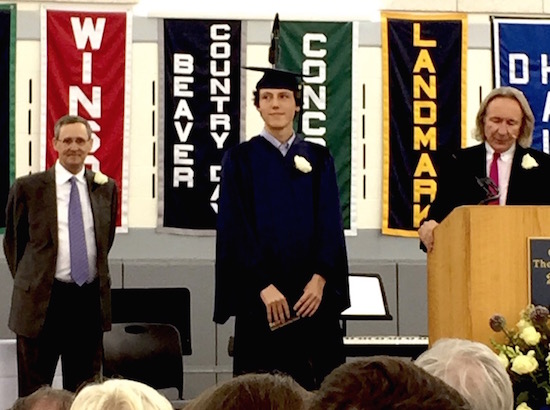 In early June, Sam graduated from high school, highly decorated with athletic and academic honors! Later in the month, he left for a 40+ day hike in the Arctic National Wildlife Refuge's (Alaska) Hulahula valley area, with a YMCA group. What an adventure…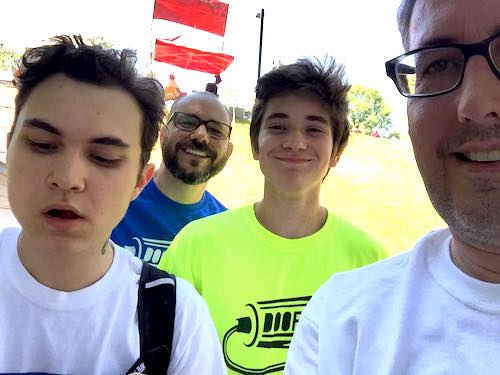 On Father's Day, HiLobrow friend and contributor Rick Pinchera and I joined members of the DOOFPASTE crew in a 30-mile bike-a-thon. We raised a couple thousand dollars for the terrific Boston-based organization Bikes Not Bombs.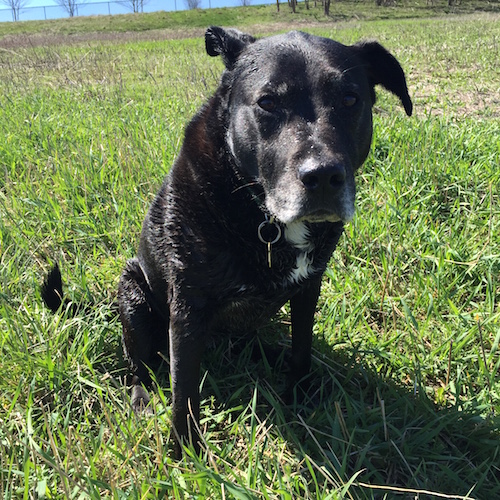 In late June, we bid a tearful farewell to Pokey, our faithful companion of nearly 10 years. What a sweetheart.
***
MORE HYPOCRISY: 2010 | 2011 | 2012 | 2013 | 2014 | 2015 | 2016 | 2017 | 2018 | 2019 | 1Q2020 | 2Q2020 | 3Q2020 | 4Q2020 SNEAK PEEK.
On to 3Q2016!