10 Best Adventures of 1916
By: Joshua Glenn
January 9, 2016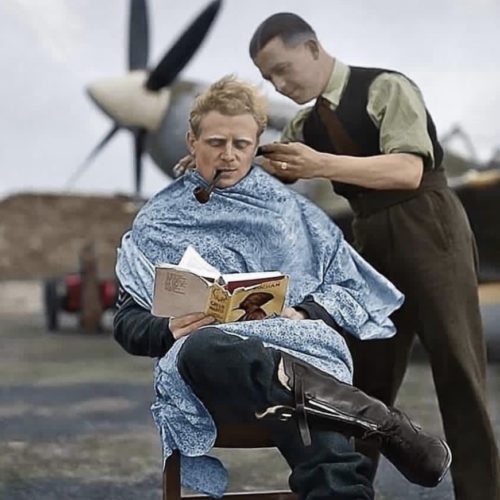 One hundred years ago, the following 10 adventures — selected from my Best Nineteen-Teens Adventure list — were first serialized or published in book form. They're my favorite adventures published that year.
*
In no particular order…
John Buchan's Richard Hannay adventure Greenmantle. In the second of Buchan's five terrific Richard Hannay "shockers," this sequel to The Thirty-Nine Steps introduces us to: Sandy Arbuthnot, an Orientalist and master of disguise; the doughty Afrikaner hunter and scout Peter Pienaar; and the fat, dyspeptic American anti-fascist John Blenkiron. During the First World War, the Germans plot to organize a jihad to rouse the British Mahometans in India to fight for the Caliph against England. Germany needs to control a mystical Muslim figure, Greenmantle, who can "madden the remotest Moslem peasant with dreams of Paradise"; the beautiful but evil Hilda von Einem sets out to seduce her false prophet… but ends up falling in love with him. Can Hannay and his companions stop the plot in time? Fun fact: The character of Sandy Arbuthonot is loosely based on the extraordinary real-life Orientalist and British diplomat Aubrey Herbert.

*

Algernon Blackwood's occult adventure The Bright Messenger. Julian LeVallon, born and raised alone in the Western Alps, is referred to psychiatrist Dr. Fillery for care in London. He appears to be a schizophrenic with a secondary personality, "N.H." (non-human); but perhaps Julian is really an Elemental Being, a "bright messenger" who portends a new age of human evolution! It is Fillery's hope that he can release N.H., in order to heal the Earth after the War. N.H., however, doesn't believe that mankind is ready for this next stage in spiritual evolution. Fun fact: Blackwood was fascinated by the notion that Nature spirits had evolved alongside humankind; he wanted to portray a being who was half-human, half-elemental. Henry Miller called this "the most extraordinary novel on psychoanalysis, one that dwarfs the subject."

*

Later edition of Karinthy's book

Frigyes Karinthy's science fiction adventure Voyage to Faremido: Gulliver's Fifth Voyage. It's 1914, and Jonathan Swift's Lemuel Gulliver is eager to go to sea again. He signs on as a surgeon on a British ship, only to be torpedoed, then picked up by a UFO and transported to Faremido, a planet ruled by intelligent machine-folk. They regard organic life as a loathsome disease of matter, so they're pleased that the Great War looks likely to exterminate humankind. Agreeing that the Faremidoans (whose society is peaceful, and whose fa-re-mi-do language is musical) are superior beings, Gulliver accepts an injection of their own brain-matter — quicksilver and minerals — into his head. Now a proto-cyborg himself, Gulliver is sent back to England, where he finds it difficult to adjust to the irrational horrors of everyday life. Fun fact: The sequel to this Hungarian novella is Capillária (1921).

*

Edgar Rice Burroughs's atavistic adventure Tarzan and the Jewels of Opar. The fifth (of twenty-six) Tarzan books, and one of my favorites. In The Return of Tarzan (1913/1915), as you may recall, the ape man had become the chief of the Waziris, who led him to the lost city of Opar — a colony of Atlantis, and the source of that vanished civilization's fabulous wealth. Although La, the beautiful high priestess of Opar, fell in love with him — male Oparians are bestial creatures — Tarzan, ever faithful to Jane, had rejected her advances. When Tarzan returns to Opar to remove more gold, La once again attempts to seduce/sacrifice him. Meanwhile, a Belgian ne'er-do-well has followed Tarzan to Opar… and Tarzan loses his memory during an earthquake! Fun fact: Serialized in 1916, published in book form in 1918.

*

Henri Barbusse's military adventure Le Feu (translated as Under Fire). Loosely based on the author's own experience as a French stretcher-bearer, Le Feu is a naturalistic, soldier's-eye depiction of the Western Front. Via journal-like anecdotes, the unnamed narrator recounts the experiences of a squad of French soldiers fighting in occupied France. The best-known chapter describes an assault from the French trench across no-man's land. The soldiers are ordered here and there, with no idea of strategy or even tactics. "Our turn tomorrow, perhaps, to feel skies exploding on our heads or the ground opening under our feet, to be attacked by the extraordinary army of projectiles, and to be swept by breaths of hurricane a hundred and thousand times stronger than the hurricane…" Fun fact: One of the first WWI novels.

*

John Buchan's espionage adventure The Power-House. Can a conservative and a liberal overcome their differences in order to defeat The Power-House, an international anarchist organization? When Barrister and Tory MP Edward Leithen encounters a Nietzschean ubermensch-type, Lumley, he discovers that a cabal of brilliant scientists and artists have opted out of the "conspiracy" called civilization; they aim to destroy Western civilization because it stunts humankind's development. Joining forces with a Labor MP, Leithen struggles to prevent catastrophe. Fun fact: Serialised in Blackwood's Magazine in 1913. The character of Leithen — who would also appear in John Macnab, The Dancing Floor, The Gap in the Curtain, and Sick Heart River — more closely resembles Buchan himself than does Buchan's more dashing character, Hannay. PS: Lumley's assertion that the division between civilization and barbarism is "a thread, a sheet of glass" is one of Buchan's best-known lines.

*

Talbot Mundy's espionage/occult adventure King of the Khyber Rifles. At the outset of the First World War, Captain King, a kind of secret agent for the British Raj, is ordered to investigate the possibility that Turkey might try to stir Muslims into a jihad against the British Empire. Traveling (in disguise) from India to the Khyber Pass and Khinjan in Pakistan and Afghanistan, King makes contact with Yasmini, a beautiful woman worshipped by the fierce hill tribesmen on the Raj's northwest frontier. Is Yasmini loyal to the Raj… or is she trying to raise an army of her own? Meanwhile, King seeks out the murderous mullah who dreams of a jihad… and discovers an ancient secret — the Sleepers — concealed in a sacred cave. Fun facts: This is the author's most famous novel; it influenced Robert E. Howard and other prewar fantasy adventure writers, and it was adapted as a movie twice (in 1929 and 1953) — not to mention as a 1953 Classics Illustrated comic. PS: This novel's plot is strongly reminiscent of Rosemary Sutcliffe's 1954 YA adventure, The Eagle of the Ninth. Hmmm…

*

L. Frank Baum's fantasy adventure Rinkitink in Oz: Wherein is Recorded the Perilous Quest of Prince Inga of Pingaree and King Rinkitink in the Magical Isles that Lie Beyond the Borderland of Oz. During a visit to the island kingdom of Pingaree, kindly King Rinkatink, his talking goat Bilbil, and Prince Inga of Pingaree barely avoid being captured by fierce invaders. Aided by the magical Pearls of Pingaree, the trio travel across the Nonestic Ocean to the underground domain of Kaliko, the Nome King (successor to Roquat, the Nome King deposed in 1914's Tik-Tok of Oz). Will Dorothy and the Wizard of Oz ever arrive to lend a hand? Fun fact: Baum's 10th Oz book was first written in 1905… which explains why no Oz characters appear here until the climax.

*

Baronness Emma Orczy's historical adventure Leatherface.

While the forces of the Spanish Inquisition are terrorizing freedom-loving Holland, in 1572, a leather-masked secret agent in the service of William, Prince of Orange (who'd led an unsuccessful rebellion against Spain, and is now a fugitive hiding in Ghent), works to protect his master. Spanish Duke de Alva conceives a plan to capture Orange by arranging the marriage of his general's beautiful daughter, Lenora, with the son of Ghent's High Bailiff. Murder, intrigue, and revenge follow. Fun fact: Orczy is best-known as the author of the Scarlet Pimpernel adventures.

*

Zane Grey's western adventure The Border Legion. When beautiful teenager Joan Randle impetuously leaves her Idaho frontier town in search of a spurned lover, decent but dull Jim Cleve, she is captured by the Jack Kells and his "legion" of desperadoes… and forced to don a dead gunman's black clothes and mask. Jim, meanwhile, has been making his name among miners, road agents, and other riffraff. When Jim and his unlikely allies ride to her rescue, will Joan be grateful? Or has she fallen in love with the charismatic villain, Jack? Fun fact: An unusual Western, inasmuch as it is narrated from a woman's point of view.

*
Let me know if I've missed any 1916 adventures that you particularly admire.
***
JOSH GLENN'S *BEST ADVENTURES* LISTS: BEST 250 ADVENTURES OF THE 20TH CENTURY | 100 BEST OUGHTS ADVENTURES | 100 BEST RADIUM AGE (PROTO-)SCI-FI ADVENTURES | 100 BEST TEENS ADVENTURES | 100 BEST TWENTIES ADVENTURES | 100 BEST THIRTIES ADVENTURES | 75 BEST GOLDEN AGE SCI-FI ADVENTURES | 100 BEST FORTIES ADVENTURES | 100 BEST FIFTIES ADVENTURES | 100 BEST SIXTIES ADVENTURES | 75 BEST NEW WAVE SCI FI ADVENTURES | 100 BEST SEVENTIES ADVENTURES | 100 BEST EIGHTIES ADVENTURES | 75 BEST DIAMOND AGE SCI-FI ADVENTURES | 100 BEST NINETIES ADVENTURES (in progress) | 1994 | 1995 | 1996 | 1997 | 1998 | 1999 | 2000 | 2001 | 2002 | 2003 | NOTES ON 21st-CENTURY ADVENTURES.