3Q2019 SNEAK PEEK
By: HILOBROW
June 25, 2019
Here's a preview of HILOBROW's publishing plans for July, August, and September 2019.
BEST OF HILOBROW: 2010 | 2011 | 2012 | 2013 | 2014 | 2015 | 2016 | 2017 | 2018 | 2019 | 1Q2020 | 2Q2020 | 3Q2020 SNEAK PEEK.
---
SPECIAL SERIES
---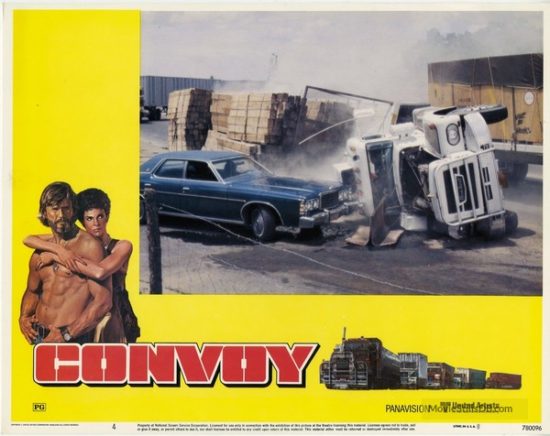 Throughout the month of August, HILOBROW will publish 25(+2) installments in a series of enthusiastic posts analyzing and celebrating a few of our favorite action movies from the Seventies (1974–1983). Here's the CONVOY YOUR ENTHUSIASM series lineup:
Mark Kingwell on THE EIGER SANCTION | Erik Davis on BRING ME THE HEAD OF ALFREDO GARCIA | Mimi Lipson on CONVOY | Luc Sante on BLACK SUNDAY | Josh Glenn on THREE DAYS OF THE CONDOR | Lisa Jane Persky on SORCERER | Devin McKinney on THE TAKING OF PELHAM ONE TWO THREE | Adam McGovern on QUINTET | Mandy Keifetz on DEATH RACE 2000 | Peter Doyle on SOUTHERN COMFORT | Jonathan Lethem on STRAIGHT TIME | Heather Kapplow on THE KILLER ELITE | Tom Nealon on EVERY WHICH WAY BUT LOOSE | Brian Berger on FRIDAY FOSTER | Sherri Wasserman on ESCAPE FROM NEW YORK | Gordon Dahlquist on MARATHON MAN | David Levine on PARALLAX VIEW | Matthew Sharpe on ROLLERBALL | Ramona Lyons on ALIEN | Dan Piepenbring on WHITE LINE FEVER | Marc Weidenbaum on THIEF | Carolyn Kellogg on MAD MAX | Annie Nocenti on THE CONVERSATION | Peggy Nelson on SMOKEY & THE BANDIT | Madeline Ashby on BLADE RUNNER. PLUS: Carlo Rotella on KUNG FU.
Josh Glenn is editor of the CONVOY YOUR ENTHUSIASM series. He is very grateful to the series' talented and generous contributors — many of whom have donated their fees to the ACLU.
*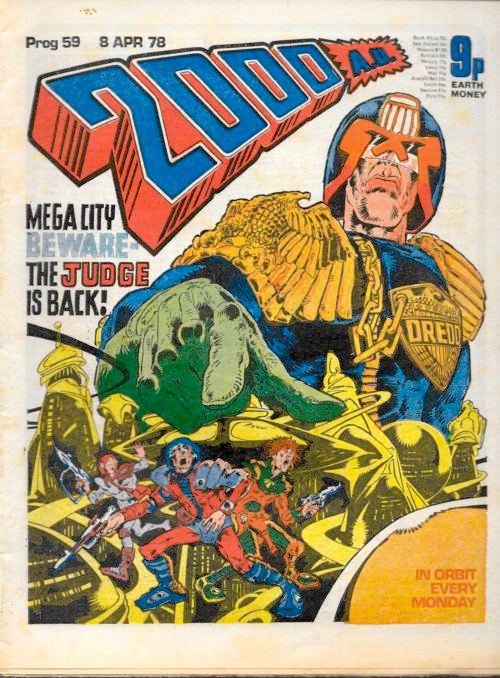 The weekly ENTHUSIASM series, at HILOBROW in 2019, is: SERIOCOMIC. We've invited 52 of HILOBROW's friends and contributors to wax enthusiastic about some of their favorite comic books and strips. Here's the 3Q2019 lineup:
James Parker on 2000 AD | Adrienne Crew on NUTS | Vanessa Berry on MEAT CAKE | John Holbo on WITZEND | Michael Campochiaro on SPIDER-WOMAN | Miranda Mellis on RED SONJA & BÊLIT | Michael Grasso on THE NEW MUTANTS | Ty Burr on BINKY BROWN | Bishakh Som on AMAR CHITRA KATHA | Mark Kingwell on CLASSICS ILLUSTRATED | Brian Berger on JIMBO | Kenya (Robinson) on AGENT 355 | Seth on THE ETERNALS ANNUAL
Josh Glenn is editor of the SERIOCOMIC series. He is very grateful to the series' contributors, many of whom have donated their fees to the ACLU.
*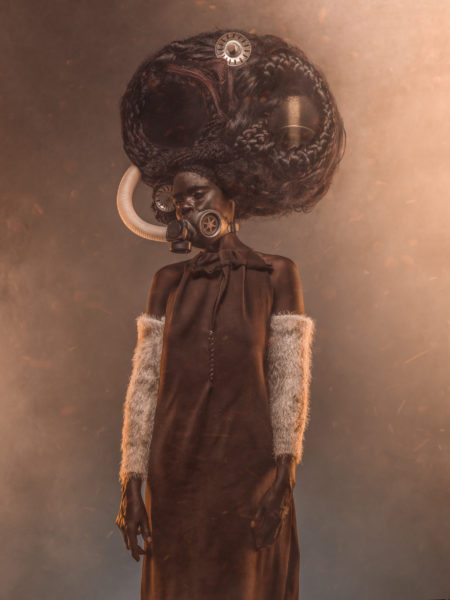 During 3Q2019, HILOBROW will publish two final installments in AFROFUTURISM, a 10-part series exploring the aesthetics and visual rhetoric of Afrofuturism, by HILOBROW friend Adrienne Crew. Here's the 3Q2019 lineup: STAR SEEDS | AFRICA AS HIDDEN PLANET.
---
ONGOING SERIES
---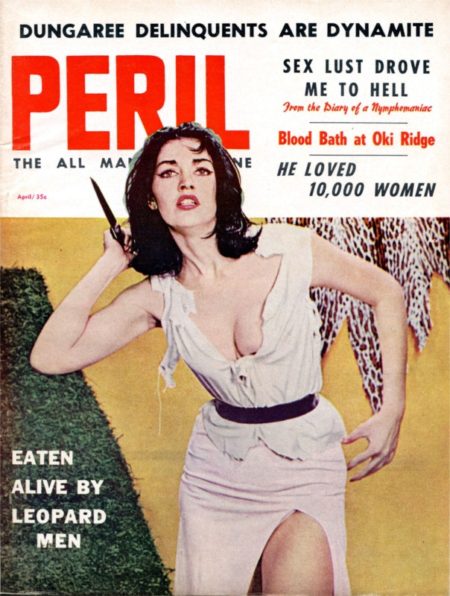 Lynn Peril will continue to surface and dimensionalize examples of "pink think" — ideas and attitudes about what constitutes proper female behavior — among other things, in her PLANET OF PERIL series.
*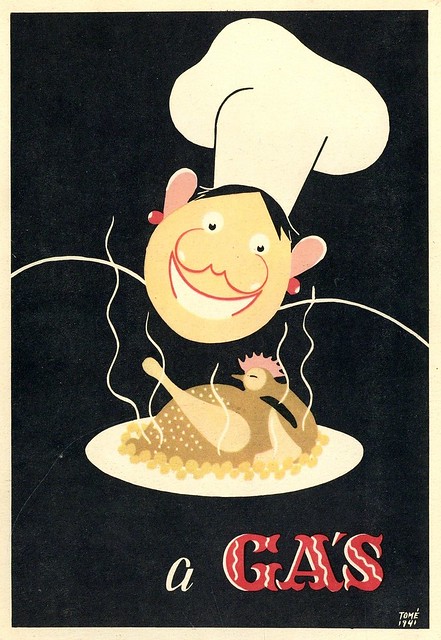 Tom Nealon will continue to interrogate suspect food history, and embellish his findings with outlandish, yet compelling theories of his own, in his series STUFFED.
*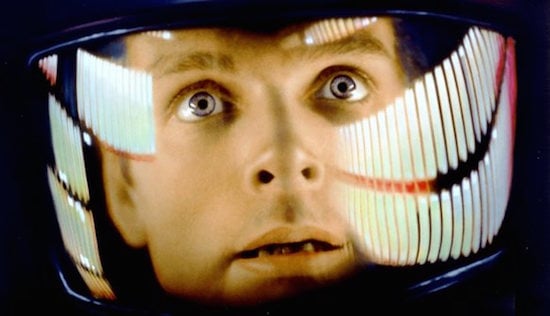 Adam McGovern's irregular series OFF-TOPIC will continue to deliver over-the-transom, on-tangent essays, dialogues and subjective scholarship.
*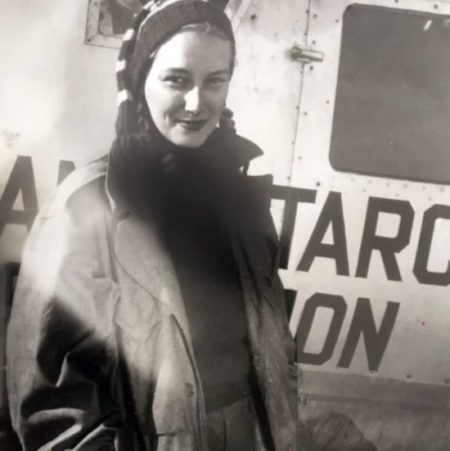 New media artist and former HILOBROW arts editor Peggy Nelson will return — after a hiatus of four years, possibly spent mapping an uncharted stretch of several hundred miles of the Antarctic coastline — to write for us about cool art not covered by the conventional gallery scene. Among other things!
---
BEST ADVENTURES PROJECT
---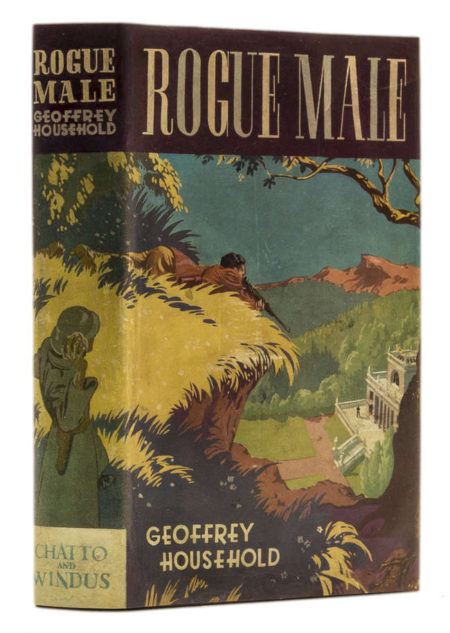 We'll publish five new installments in the BEST ADVENTURES series, which chronicles Josh Glenn's attempt to identify the 10 best adventures he's read from each year of the 20th century. Here's the 3Q2019 lineup:
BEST 1939 ADVENTURES, from Rogue Male and The Confidential Agent to Batman.
BEST 1949 ADVENTURES, from Nineteen Eighty-Four and The Fabulous Flight to Earth Abides.
BEST 1954 ADVENTURES, from The Lord of the Rings and The Eagle of the Ninth to The Horse and His Boy.
BEST 1959 ADVENTURES, from Time Out of Joint and The Haunting of Hill House to The Manchurian Candidate.
BEST YA & YYA LIT 1972, from Watership Down and The Farthest Shore to Kamandi.
Each BEST ADVENTURES installment will first be published as 10 individual posts.
*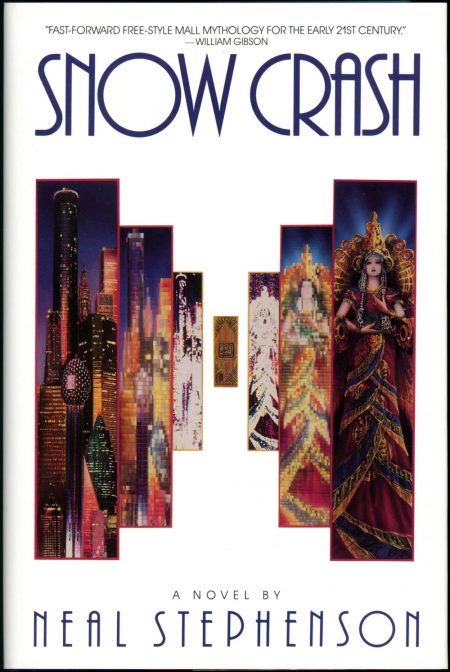 During 3Q2019, we will continue to publish DIAMOND AGE SCI-FI 75, a weekly lit-list series that aims to identify Josh Glenn's 75 favorite science-fiction novels published during the Eighties (1984–1993) and Nineties (1994–2003).
Here's the 3Q2019 lineup: Octavia E. Butler's IMAGO | Grant Morrison and Richard Case's DOOM PATROL | Shirow Masamune's GHOST IN THE SHELL | Dan Simmon's HYPERION | Lois McMaster Bujold's THE VOR GAME | Iain M. Banks's USE OF WEAPONS | William Gibson and Bruce Sterling's THE DIFFERENCE ENGINE | Karen Joy Fowler's SARAH CANARY | John Barnes's ORBITAL RESONANCE | Pat Cadigan's SYNNERS | Neal Stephenson's SNOW CRASH | M. John Harrison's THE COURSE OF THE HEART | Maureen McHugh's CHINA MOUNTAIN ZHANG.
*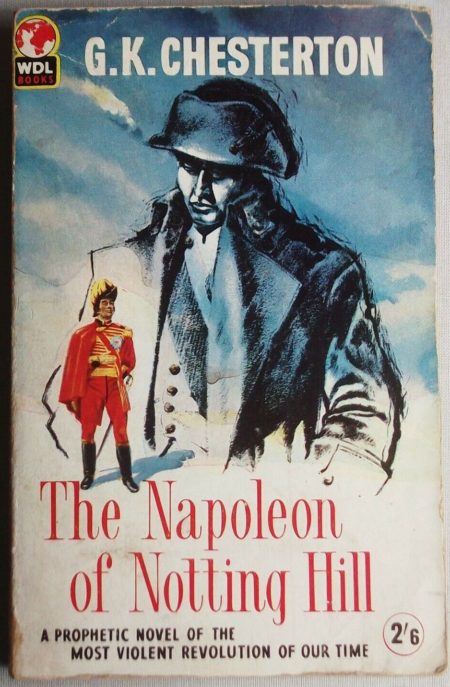 Josh Glenn's LISTEN, HOLLYWOOD! series will continue to offer unsolicited advice about which 20th-century adventure novels should be adapted as movies. The 3Q2019 lineup will include: G.K. Chesterton's THE NAPOLEON OF NOTTING HILL | Michael Innes's THE JOURNEYING BOY | Alfred Jarry's DR. FAUSTROLL.
*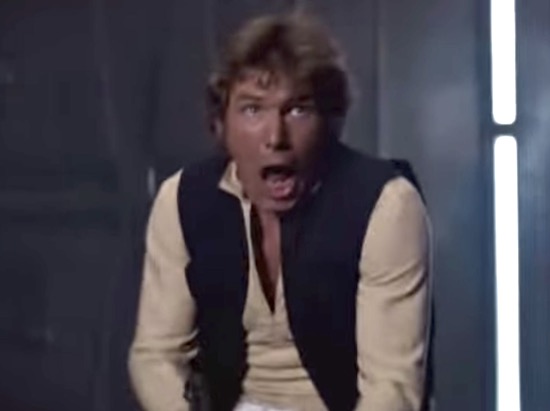 HILOBROW will continue to publish A IS FOR ADVENTURE, an irregular series featuring notes towards Josh Glenn's The Adventurer's Glossary, a work in progress which — like his previous books, The Idler's Glossary and The Wage Slave's Glossary — will smuggle ideology critique into a simple defining vocabulary or clavis.
Here's the projected 3Q2019 A IS FOR ADVENTURE series lineup: JACK to JURY-RIG | KAPUT to KNUCKLE UP | LABONZA to LOCK AND LOAD | MACGYVER to MOXIE | NAIL to NUTS | O.G. to OUTRÉ | PACKING to PUNK.
---
CURATED SERIES
---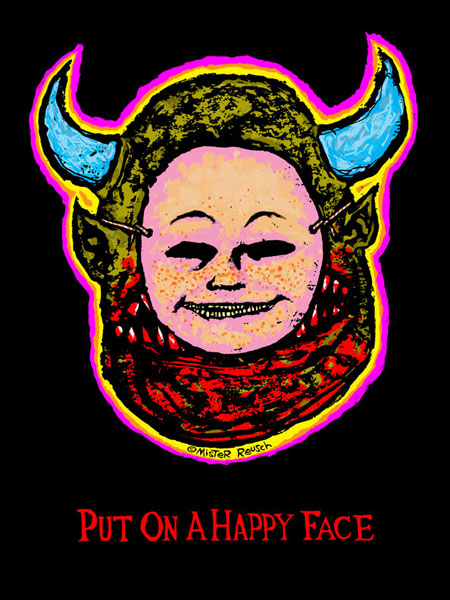 In July, we'll present HERE BE MONSTERS, a 10-part series featuring monster drawings by the talented artist-illustrator and HILOBROW friend Mister Reusch.
*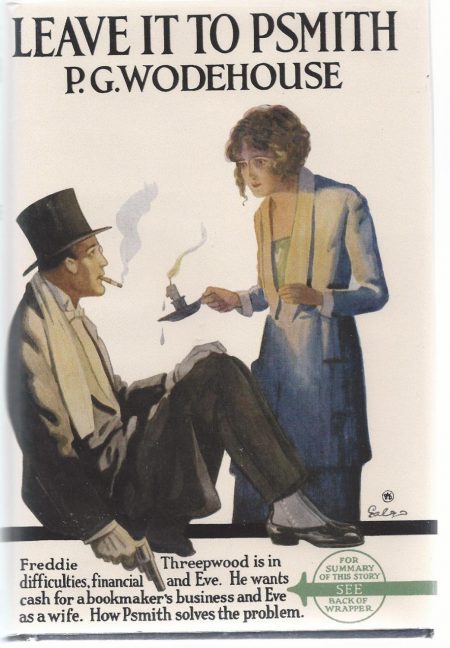 HiLoBooks will continue to serialize P.G. Wodehouse's LEAVE IT TO PSMITH (1923), the last and most rewarding of four novels featuring the dandy, wit, and would-be adventurer Ronald Eustace Psmith, here at HILOBROW.
***
On to 3Q2019…