Milton Caniff
By: Joe Alterio
February 28, 2014
Given the assignment by his editor at the New York Daily News for "an adventure strip in 'The Orient'," in 1934 MILTON CANIFF (1907–88) created Terry and the Pirates — an action serial comic which owed a lot to the adventure yarn tradition. You can smell Stevenson's gunpowder and hear Defoe's crashing waves between the panels. True, it's impossible not to wince at some of the racist caricatures in his work, but no one can deny Caniff's greatness. Today's weary indie comic creators may take it for granted that a cartoonist would write, pencil, ink, and letter… but at the time, Caniff's one-man show was extremely rare. As a result, Terry and the Pirates is one of the most enduring examples of the newspaper strip genre, and one which influenced the likes of Hergé, Hugo Pratt, Jack Kirby, and John Romita. Caniff wasn't just inspired by the adventure yarn tradition, he ended up contributing to it. Eat your heart out, Indiana Jones.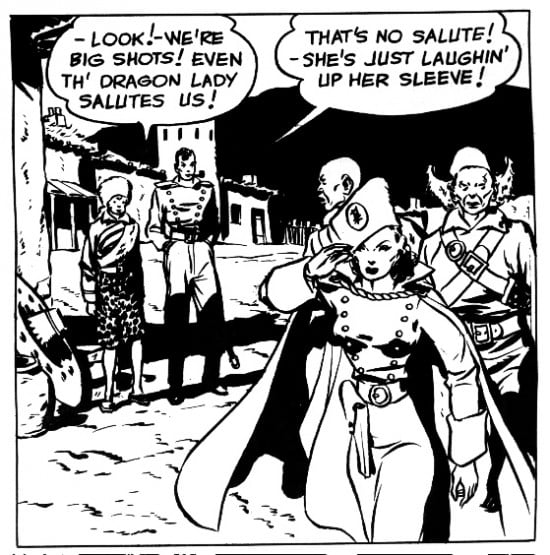 ***
On his or her birthday, HiLobrow irregularly pays tribute to one of our high-, low-, no-, or hilobrow heroes. Also born this date: Linus Pauling, John Fahey, Guy Maddin.
READ MORE about members of the Partisan Generation (1904-13).