Margery Allingham
By: Sarah Weinman
May 20, 2010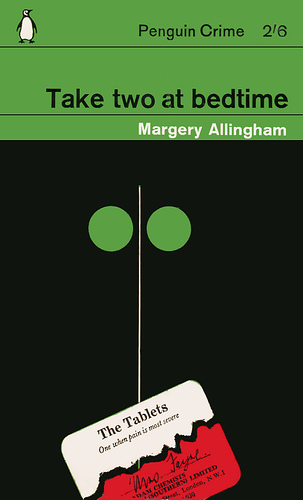 MARGERY ALLINGHAM (1904-66) gets lumped into the Golden Age of Mystery bracket alongside her contemporaries Christie, Sayers, Marsh & Tey, but she more than any of them — even Dante-devoted Sayers — wore that mantle with discomfort. A quick run-through of the highlights, from prolific output to raffish detective to enormous success, might not convey that impression. But look again and see that beneath her most famous sleuth Albert Campion's adventure-seeking, upper class charm is a more fluid figure, changing over time from the pseudonymous enigma introduced in The Crime at Black Dudley (1929) to husband and father, bound to proto-feminist fighter pilot Amanda. Who else would relegate her detective to incidental status in her pièce de résistance, as Allingham did in the moody masterpiece The Tiger in the Smoke (1952)? Her long-running world is full of wit and brio, but one cannot drown out the otherworldly drumbeat that turns conventional crime fiction into something sweetly off-kilter.
ALSO BORN MAY 20: Jimmy Stewart.
***
Each day, HILOBROW pays tribute to one of our favorite high-, low-, no-, or hilobrow heroes on that person's birthday.
READ MORE about men and women born on the cusp between the Hardboiled (1894-1903) and Partisan (1904-13) generations.