Best Adventures of 1946 (2)
By: Joshua Glenn
June 6, 2016
One in a series of 10 posts identifying Josh Glenn's favorite 1946 adventure novels. Happy 70th anniversary!
*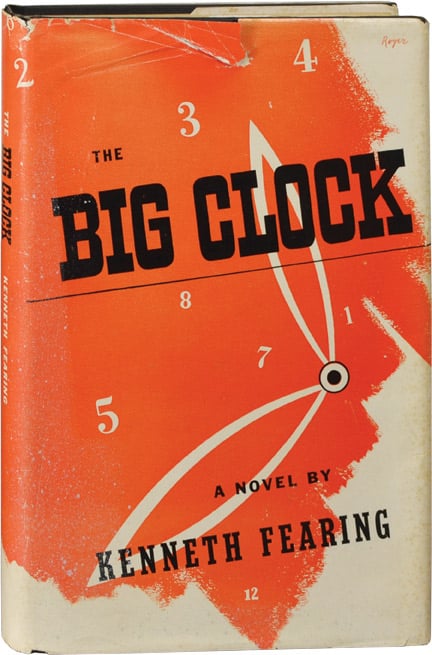 Kenneth Fearing's noir crime adventure The Big Clock.
George Stroud, a disaffected wage slave who works for a Time-Life-esque magazine publisher in New York, is sleeping with his boss Earl Janoth's girlfriend on the sly. When she is found murdered, Janoth puts Stroud in charge of investigating the murder. Meanwhile, Stroud is the chief suspect. In a dual race against time, Stroud must both clear himself of murder charges and track down evidence to convict the real killer. His predicament reveals to him a deep existential insight: We are all trapped in an invisible prison: the "big clock" of the title is, in part, short-hand for bureacracy. But it's more than that, too: "This gigantic watch that fixes order and establishes the pattern for chaos itself," Fearing writes: "it has never changed, it will never change, or be changed."
Fun fact: Adapted as a movie in 1948 by John Farrow; the film stars Ray Milland, Charles Laughton, Rita Johnson, George Macready, and Maureen O'Sullivan. Also, the book was loosely adapted as the 1987 thriller No Way Out, starring Kevin Costner.
***
Let me know if I've missed any 1946 adventures that you particularly admire.