E is for Employee of the Month
By: Joshua Glenn
March 5, 2012
A series of 26 posts featuring excerpts from Joshua Glenn's The Idler's Glossary (Biblioasis, 2008) and The Wage Slave's Glossary (Biblioasis, 2011). Both books were coauthored by Mark Kingwell, who contributed entertaining philosophical-critical essays on the subjects of idling and wage slavery; and both were wittily illustrated and designed by the cartoonist Seth.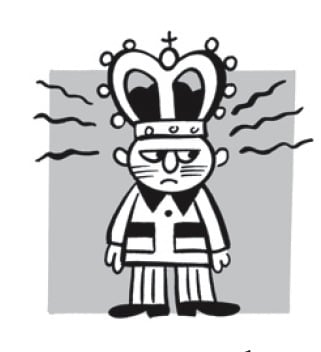 EMPLOYEE OF THE MONTH
A business award given to dutiful employees in lieu of more tangible rewards. The award is widely regarded as an empty gesture, or as an honor one is embarrassed to receive… which explains why this phrase has been used as the title of satirical movies and record albums, and why the practice has been mocked in episodes of nearly every sitcom in the history of American television.
***
ALSO: Alienation | Big Rock Candy Mountains | Corporation | Dawdle | Employee of the Month | Flazy | Greybearding | Hobo | Inemuri | Jack of All Trades | Knock Off Work | Lazy | Micawberish | Nobbing It | Onboarding | Pink Slip | Quitter | Robot | Stakhanovite | Time and Motion Study | Unemployment | Volupté | Wage Slavery | Xerox Subsidy | Yakuza | Zero Drag