Best 1906 Adventures (10)
By: Joshua Glenn
November 1, 2016
One in a series of 10 posts identifying Josh Glenn's favorite 1906 adventure novels. Happy 110th anniversary!
*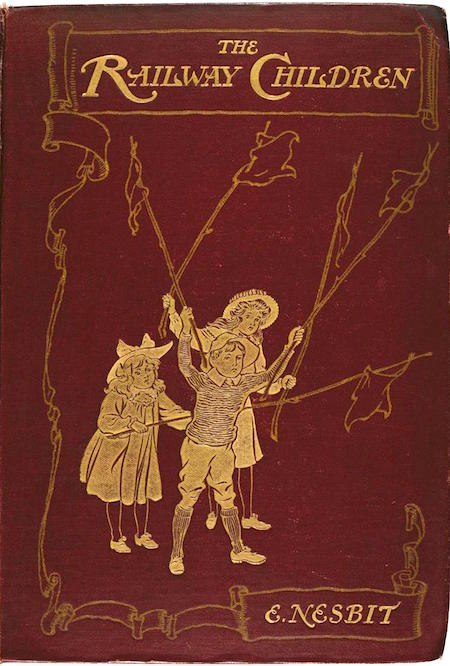 Edith Nesbit's YA adventure The Railway Children.
I'm a huge fan of Nesbit's fantasy novels for young readers — the Psammead series, the House of Arden series, The Enchanted Castle, The Magic City — but I like her non-fantasy yarns, too. This one concerns three well-to-do children who are whisked out of their comfortable London life and into a life of relative penury in the country; their father, we discover, is in prison for a crime he did not commit. Roberta, Peter, and Phyllis — the girls prefer to be called Bobbie and Phil — wander the countryside, particularly along the railroad tracks, without the slightest bit of adult supervision, getting themselves into scrapes. They save a baby from a burning houseboat, aid a Russian immigrant who has lost his money and family, and — when a "landslip" covers the railroad tracks, risk their lives to stop the passenger train. Nesbit's protagonists, as always, are imperfect, quarrelsome, muddle-headed… and terrific.
Fun fact: The Railway Children was adapted for screen several times. The 7-episode 1968 BBC series is considered one of the 100 best British TV programs ever made.
***
Let me know if I've missed any 1906 adventures that you particularly admire.