Buddy Ebsen
By: Tucker Cummings
April 2, 2014
The lanky, 6'4" actor BUDDY EBSEN (1908–2003) had the biggest roles of his career late in life: He is best remembered for playing old codgers like Doc Golightly in Breakfast at Tiffany's, Jed Clampett on The Beverly Hillbillies, and the titular detective in Barnaby Jones. Ebsen might have been much more famous earlier, had he not been forced to give up the role of the Tin Man in The Wizard of Oz. After the aluminum dust in his silver makeup made its way into his respiratory system, the song-and-dance man weathered excruciating pain and had to be placed in an oxygen tent. During WWII, Ebsen took a break from acting in order to put his life on the line in a different way, serving as a Lieutenant in the Coast Guard. In the Fifties, he played Fess Parker's sidekick in Walt Disney's wildly popular Davy Crockett miniseries. One of those Old Hollywood actors who it is simply impossible to dislike, he brought a delightful charm to even his most bitter characters… and in the end, he outlived all the stars of The Wizard of Oz.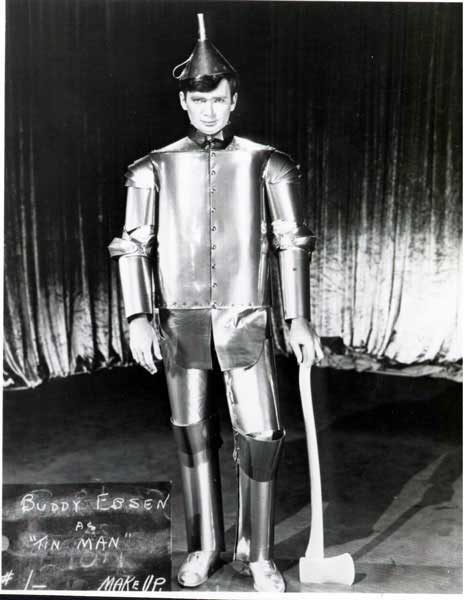 ***
On his or her birthday, HiLobrow irregularly pays tribute to one of our high-, low-, no-, or hilobrow heroes. Also born this date: Kenneth Tynan, Serge Gainsbourg, Marvin Gaye, Maria Sibylla Merian, Crystal Skillman, George MacDonald Fraser.
READ MORE about members of the Partisan Generation (1904-13).