Yoko Kanno
By: Tucker Cummings
March 19, 2013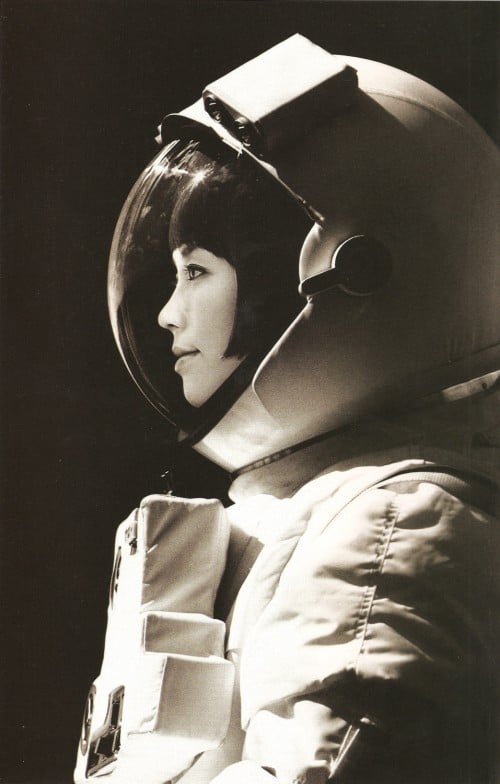 If you've seen any anime whatsoever in the past two decades, chances are that composer YOKO KANNO (born 1964) had a hand in it. Kanno has a chameleon-like ability to create music suitable for any genre or time period, crafting original compositions for beloved anime series like Escaflowne, Cowboy Bebop, and Ghost in the Shell: Stand Alone Complex. A frequent collaborator with pop star Maaya Sakamoto, Kanno was responsible for composing every track on Sakamoto's first seven albums. Kanno also fronts the band The Seatbelts, and has provided commercial music for brands like Pioneer, Canon, Sony, and Toyota. In addition to composing for anime and pop stars, Kanno famously contributed music to the Japanese horror flick Ashurajo No Hitomi (Blood Gets in Your Eyes). She also secretly performed for many years as a vocalist under the name Gabriela Robin, a pseudonym she has never completely owned up to. Kanno's musical flexibility makes her a hot commodity in her native country, though she claims she doesn't really think much about genre when composing. "When I create music, I don't consider at all which genre I like best, but what the scene calls for… There isn't one genre I like more than the others. I find all of them satisfying and all inspire me in different ways." No matter what name she goes by, Kanno's creations are pitch-perfect.

GHOST IN THE SHELL

ESCAFLOWNE



***
On his or her birthday, HiLobrow irregularly pays tribute to one of our high-, low-, no-, or hilobrow heroes. Also born this date: Josef Albers, Patrick McGoohan, Richard Francis Burton, Tommy Cooper.
READ MORE about men and women born on the cusp between the Original Generation X (1954–1963) and Reconstructionist (1964–1973) Generation.