Josephine Baker
By: Tucker Cummings
June 3, 2014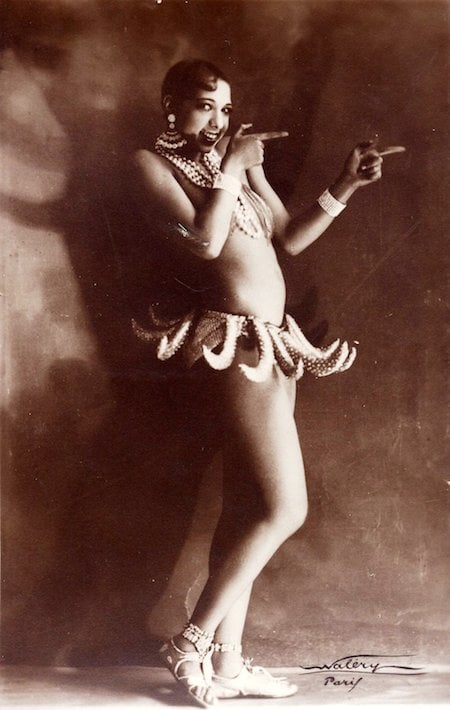 Credited as the first African-American woman to star in a major motion picture (1934's Zouzou), JOSEPHINE BAKER (Freda Josephine McDonald, 1906–75) was more than just a pretty face and a bright voice. A homeless St. Louis urchin whose street-corner dancing led to work on vaudeville when she was 15, and whose erotic dancing at the Théâtre des Champs-Élysées and the Folies Bergère in Paris made her a sensation in the late '20s, Baker's contributions to dance continue to be celebrated today: Beyoncé, for example, donned an updated version of Baker's iconic "banana" costume for a 2006 concert, and later danced in a champagne glass — a tribute to a similar Baker dance routine — for her "Naughty Girl" video. Baker is also celebrated today for her courage: Before and during World War II, she worked as an anti-Axis spy for the French (she is the only American-born woman to have had full French military honors at her funeral, and she received the Croix de guerre medal); and in the '50s she refused to play for segregated American audiences — making her an icon of the Civil Rights Movement.
***
On his or her birthday, HiLobrow irregularly pays tribute to one of our high-, low-, no-, or hilobrow heroes. Also born this date: Chuck Barris, Allen Ginsberg, Curtis Mayfield, Suzi Quatro, Tony Curtis, Lili St. Cyr, Wilfred Thesiger, Paulette Goddard.
READ MORE about members of the Partisan Generation (1904-13).