Save the Adventure (2)
By: Joshua Glenn
October 1, 2013
In the previous post, I introduced the sub-genre of Adventure known as the Robinsonade, and explored one of the Robinsonade's central themes: the DIY ethos. In this post, I'll take a look at another key Robinsonade theme: un-alienated work.
Thanks! To the nearly 400 adventure fans who kickstarted the SAVE THE ADVENTURE e-book club.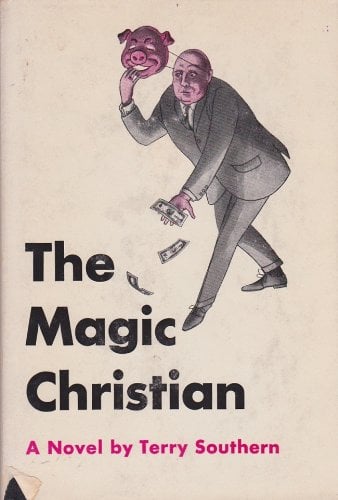 JOSH GLENN'S *BEST ADVENTURES* LISTS: BEST 250 ADVENTURES OF THE 20TH CENTURY | 100 BEST OUGHTS ADVENTURES | 100 BEST RADIUM AGE (PROTO-)SCI-FI ADVENTURES | 100 BEST TEENS ADVENTURES | 100 BEST TWENTIES ADVENTURES | 100 BEST THIRTIES ADVENTURES | 75 BEST GOLDEN AGE SCI-FI ADVENTURES | 100 BEST FORTIES ADVENTURES | 100 BEST FIFTIES ADVENTURES | 100 BEST SIXTIES ADVENTURES | 75 BEST NEW WAVE SCI FI ADVENTURES | 100 BEST SEVENTIES ADVENTURES | 100 BEST EIGHTIES ADVENTURES | 75 BEST DIAMOND AGE SCI-FI ADVENTURES | 100 BEST NINETIES ADVENTURES (in progress) | 1994 | 1995 | 1996 | 1997 | 1998 | 1999 | 2000 | 2001 | 2002 | 2003 | NOTES ON 21st-CENTURY ADVENTURES.
20 ADVENTURE THEMES AND MEMES: Index to All Adventure Lists | Introduction to Adventure Themes & Memes Series | Index to Entire Series | The Robinsonade (theme: DIY) | The Robinsonade (theme: Un-Alienated Work) | The Robinsonade (theme: Cozy Catastrophe) | The Argonautica (theme: All for One, One for All) | The Argonautica (theme: Crackerjacks) | The Argonautica (theme: Argonaut Folly) | The Argonautica (theme: Beautiful Losers) | The Treasure Hunt | The Frontier Epic | The Picaresque | The Avenger Drama (theme: Secret Identity) | The Avenger Drama (theme: Self-Liberation) | The Avenger Drama (theme: Reluctant Bad-Ass) | The Atavistic Epic | The Hide-And-Go-Seek Game (theme: Artful Dodger) | The Hide-And-Go-Seek Game (theme: Conspiracy Theory) | The Hide-And-Go-Seek Game (theme: Apophenia) | The Survival Epic | The Ruritanian Fantasy | The Escapade
*
One invisible prison from which Crusoe escapes is CONVENIENCE. Another is WAGE SLAVERY — an alienated condition in which a person is prevented from making important decisions about the execution of his or her own work, much less its nature.
Cast away on a desert island, and freed from his civilization's established hierarchies and seemingly inevitable, natural, and permanent customs, Crusoe is granted the opportunity to conceive of himself as author of his own destiny, decider of his own actions, and owner/user of the value created by his work. Each morning, he decides not only what sort of work he will do — farming, exploring, building, baking — but by what means he might best accomplish it. Unlike the wage slave, whose work — unlike that of the medieval yeoman or artisan's — tends to be an interminable sequence of repetitive, trivial, and meaningless motions directed by a manager, Crusoe's work is varied, important, and personally significant.
NINETEENTH CENTURY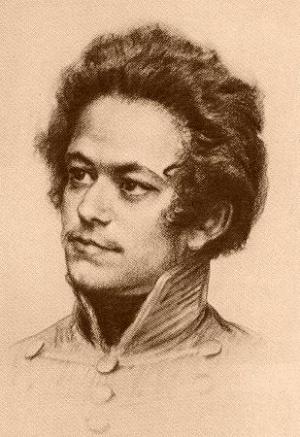 * As Martin Green notes in his useful book Seven Types of Adventure Tale, in the 17th and 18th centuries the term adventure referred not only to romantic tales of derring-do but to finance. An adventure could be a financial share in a trading voyage, or a ticket in a lottery. Defoe's frequent use of the word points us to the link between the adventure form and early capitalism. But we also find a fan of Robinson Crusoe in none other than Karl Marx. In Marx's 1845 essay The German Ideology, he writes the following famous, and I think very Robinsonade-esque, passage:
The division of labor offers us the first example of how, as long as man remains in natural society, that is, as long as a cleavage exists between the particular and the common interest, as long, therefore, as activity is not voluntarily, but naturally, divided, man's own deed becomes an alien power opposed to him, which enslaves him instead of being controlled by him. For as soon as the distribution of labor comes into being, each man has a particular, exclusive sphere of activity, which is forced upon him and from which he cannot escape. He is a hunter, a fisherman, a herdsman, or a critical critic, and must remain so if he does not want to lose his means of livelihood; while in communist society, where nobody has one exclusive sphere of activity but each can become accomplished in any branch he wishes, society regulates the general production and thus makes it possible for me to do one thing today and another tomorrow, to hunt in the morning, fish in the afternoon, rear cattle in the evening, criticize after dinner, just as I have a mind, without ever becoming hunter, fisherman, herdsman or critic. This fixation of social activity, this consolidation of what we ourselves produce into an objective power above us, growing out of our control, thwarting our expectations, bringing to naught our calculations, is one of the chief factors in historical development up till now.
* In James Fenimore Cooper's Robinsonade The Crater (1847), we find a Marx-like enthusiasm for un-alienated work combined with anti-democratic sentiment. Note that the writings of Cooper and Marx competed for attention in 19th century Paris, according to Benjamin. also note that The Crater is Cooper's best work; it is much superior to his Leatherstocking tales.
* Marx refers to Crusoe in his 1857–58 Grundrisse notes, which he considered the first scientific elaboration of communist theory. There he sees in Robinson Crusoe not "a reaction against oversophistication and a return to a misunderstood nature life" but "rather the anticipation of 'civil society.'"
* In Marx's Das Kapital (1867), he uses Crusoe as a favorable example of the pre-capitalist man producing goods because they are useful — and producing only as much as is useful to him and not seeking a profit. "Let us now picture to ourselves … a community of free individuals, carrying on their work with the means of production in common, in which the labour-power of all the different individuals is consciously applied as the combined labour-power of the community. All the characteristics of Robinson's labour are here repeated, but with this difference, that they are social, instead of individual."
THE OUGHTS (1904-13)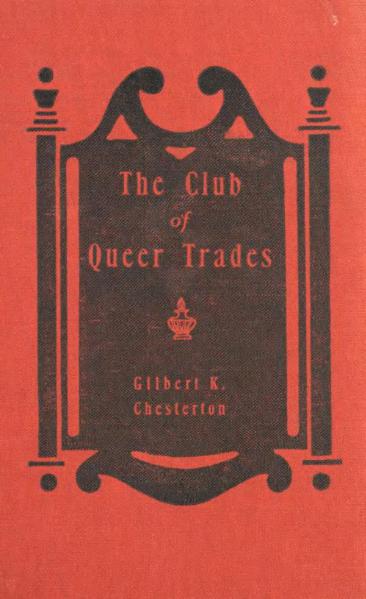 * The Club of Queer Trades is a collection of stories by G. K. Chesterton first published in 1905. Each story in the collection is centered on a person who is making his living by some novel and extraordinary means.
THE THIRTIES (1934-43)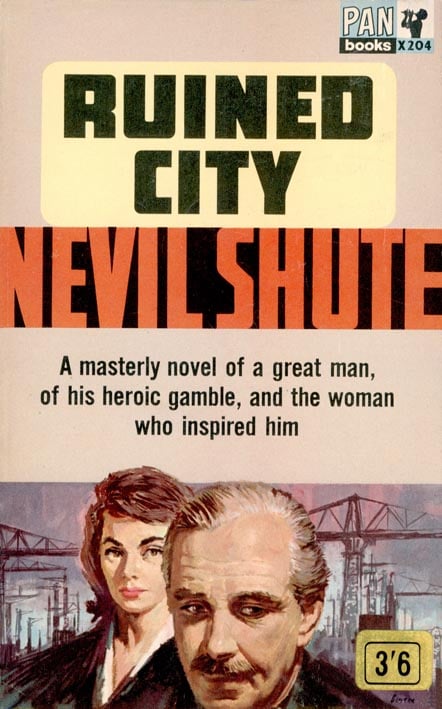 * A few of my favorite Nevil Shute novels thematize the adventurous aspects of un-alienated capitalist enterprise. (Nevil Shute Norway was a pioneer aircraft designer and formerly Chief Executive of Airspeed Ltd.) These include: Ruined City (1938). In order to restore the fortunes of an industrial English city, a financier engages in shady dealings.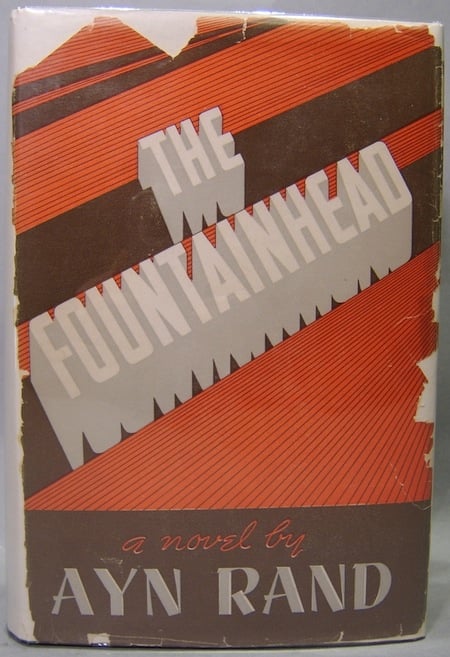 * Ayn Rand's 1943 romantic drama The Fountainhead.
THE FORTIES (1944-53)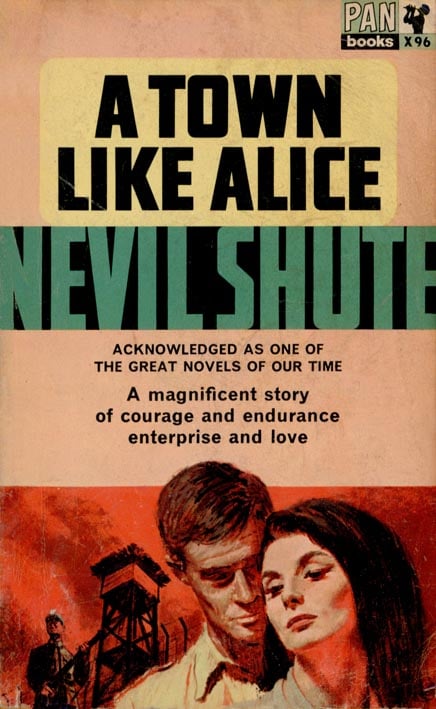 * Nevil Shute's A Town Like Alice (1950), and parts of Round the Bend (1951).
THE FIFTIES (1954-63)
* The Magic Christian is a 1959 comic novel by American author Terry Southern. In 1969 the novel was made into a film starring Peter Sellers and Ringo Starr. The movie and the book are savage indictments of wage slavery — but it's a mean-spirited, not a sympathetic angle.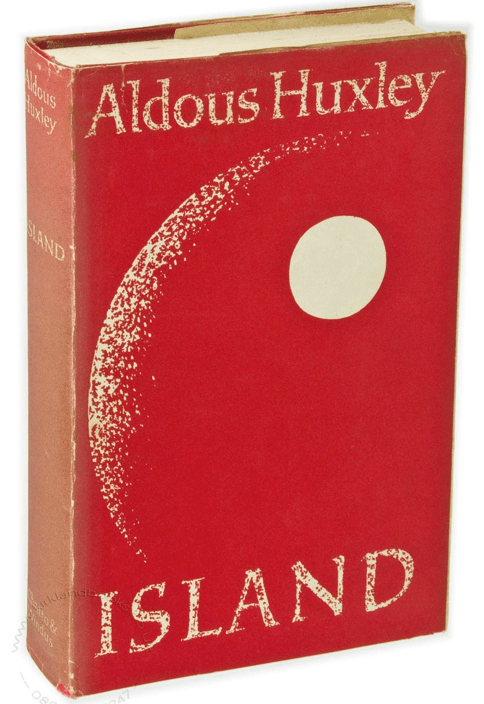 * Aldous Huxley's 1962 novel Island is a Robinsonade of sorts. A cynical British journalist is shipwrecked on the fictional island of Pala, where he discovers that the Palanese practice restrained industrialization, undertaken with the goal of providing fulfilling work and time for leisure and contemplation. It's not exactly a Robinsonade — because we don't see the protagonist overcoming practical problems. But nor is it a sardonic inversion of the Robinsonade. A curious work!
* That issue of the comic book Richie Rich in which Mr. Rich loses everything, but he and Richie rebuild their empire from the ground up.
THE SIXTIES (1964-73)
* The protagonist of Eric Ambler's 1972 terrorism thriller The Levanter is a businessman. Much of the story details the operations of his business concerns. He is entrepreneurial, and it is that quality which allows him to triumph against all odds.
SINCE THE SIXTIES
* I can't think of any, can you? This suggests that utopianism ended with the Sixties…
***
20 ADVENTURE THEMES AND MEMES: Index to All Adventure Lists | Introduction to Adventure Themes & Memes Series | Index to Entire Series | The Robinsonade (theme: DIY) | The Robinsonade (theme: Un-Alienated Work) | The Robinsonade (theme: Cozy Catastrophe) | The Argonautica (theme: All for One, One for All) | The Argonautica (theme: Crackerjacks) | The Argonautica (theme: Argonaut Folly) | The Argonautica (theme: Beautiful Losers) | The Treasure Hunt | The Frontier Epic | The Picaresque | The Avenger Drama (theme: Secret Identity) | The Avenger Drama (theme: Self-Liberation) | The Avenger Drama (theme: Reluctant Bad-Ass) | The Atavistic Epic | The Hide-And-Go-Seek Game (theme: Artful Dodger) | The Hide-And-Go-Seek Game (theme: Conspiracy Theory) | The Hide-And-Go-Seek Game (theme: Apophenia) | The Survival Epic | The Ruritanian Fantasy | The Escapade
***
MORE FURSHLUGGINER THEORIES BY JOSH GLENN: TAKING THE MICKEY (series) | KLAATU YOU (series intro) | We Are Iron Man! | And We Lived Beneath the Waves | Is It A Chamber Pot? | I'd Like to Force the World to Sing | The Argonaut Folly | The Perfect Flâneur | The Twentieth Day of January | The Dark Side of Scrabble | The YHWH Virus | Boston (Stalker) Rock | The Sweetest Hangover | The Vibe of Dr. Strange | CONVOY YOUR ENTHUSIASM (series intro) | Tyger! Tyger! | Star Wars Semiotics | The Original Stooge | Fake Authenticity | Camp, Kitsch & Cheese | Stallone vs. Eros | The UNCLE Hypothesis | Icon Game | Meet the Semionauts | The Abductive Method | Semionauts at Work | Origin of the Pogo | The Black Iron Prison | Blue Krishma! | Big Mal Lives! | Schmoozitsu | You Down with VCP? | Calvin Peeing Meme | Daniel Clowes: Against Groovy | The Zine Revolution (series) | Best Adventure Novels (series) | Debating in a Vacuum (notes on the Kirk-Spock-McCoy triad) | Pluperfect PDA (series) | Double Exposure (series) | Fitting Shoes (series) | Cthulhuwatch (series) | Shocking Blocking (series) | Quatschwatch (series) | Save the Adventure (series)
READ MORE essays by Joshua Glenn, originally published in: THE BAFFLER | BOSTON GLOBE IDEAS | BRAINIAC | CABINET | FEED | HERMENAUT | HILOBROW | HILOBROW: GENERATIONS | HILOBROW: RADIUM AGE SCIENCE FICTION | HILOBROW: SHOCKING BLOCKING | THE IDLER | IO9 | N+1 | NEW YORK TIMES BOOK REVIEW | SEMIONAUT | SLATE