The Bourne Variations (8)
By: James Parker
August 5, 2016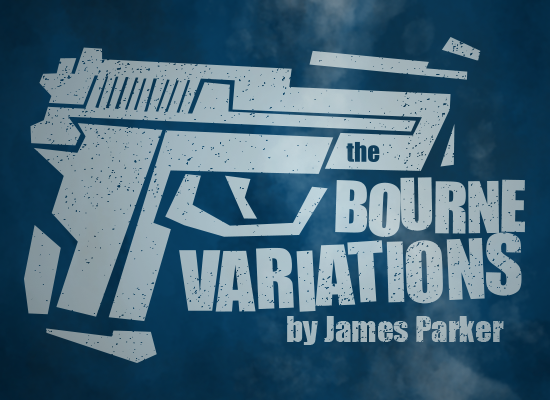 *
WATCHING THE JASON BOURNE TRAILER
I note with a small diminution of joy
the non-involvement in this project of
screenwriter/director Tony Gilroy.
We will not see
playing over Jason Bourne the wisps and
plumes of his merciless artistry.
Apparently he gave Matt Damon and Paul
Greengrass the pip.
("Unreadable": Damon's verdict on Gilroy's
last-minute Ultimatum script.)
So Gilroy was a rush-job money-taker
but he was also the deep Bourne
myth-maker.
Watching the trailer, I sense an absence of
the great theme —
of Bourne moving through his Treadstone
dream,
always outnumbered, never outgunned,
in the moment mega-focussed, but in deep
time, stunned.
There is action, yes, and Greengrass
camera-shocks. Everyone's getting paid.
A row of parked cars ripples magmatically
in an explosion cascade.
It won't be a potboiler
or a franchise-spoiler.
But will he show up in his psychic truth, will
he appear, oh
Jason Bourne, my lost man, my hero?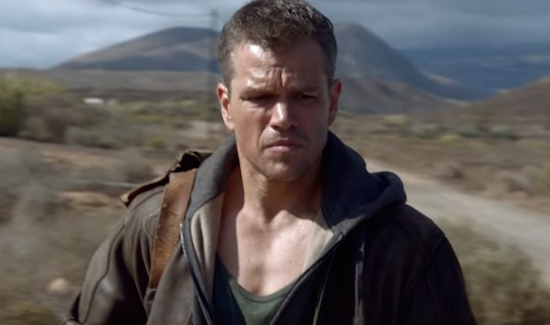 *
During 2016, James Parker contributed a monthly series of poems, to HILOBROW, about Jason Bourne movie scenes.
"The Goddess of Memory Speaks to Jason Bourne" | THE BOURNE IDENTITY: "The Duellists". THE BOURNE SUPREMACY: "Congratulations, You Have Just Met Jason Bourne" | "The Graduates" | "The Murder of Agent Daniel Zorn, in Berlin, by CIA Section Chief Ward Abbott". THE BOURNE ULTIMATUM: "Big Daddy" | "The Assassination of the Journalist Simon Ross" | "Full Priority Situation". THE BOURNE LEGACY: "Alaska, Alone" | "Aaron Cross to the Wolf" | "Fairy Story". JASON BOURNE: "Watching the Jason Bourne Trailer" | "The Bourne Travesty".
Series banner contributed by Rick Pinchera.
***
MORE PARKER at HILOBROW: COCKY THE FOX: a brilliant swearing-animal epic, serialized here at HILOBROW from 2010–2011, inc. a newsletter by Patrick Cates | THE KALEVALA — a Finnish epic, bastardized | THE BOURNE VARIATIONS: A series of poems about the Jason Bourne movies | ANGUSONICS: James and Tommy Valicenti parse Angus Young's solos | MOULDIANA: James and Tommy Valicenti parse Bob Mould's solos | BOLANOMICS: James traces Marc Bolan's musical and philosophical development | WINDS OF MAGIC: A curated series reprinting James's early- and mid-2000s writing for the Boston Globe and Boston Phoenix | CROM YOUR ENTHUSIASM: J.R.R. Tolkien's THE HOBBIT | EVEN MORE PARKER, including doggerel; HiLo Hero items on Sid Vicious, Dez Cadena, Mervyn Peake, others; and more.
MORE FAN FICTION at HILOBROW: James Parker's THE KALEVALA (Finnish epic fanfic) | James Parker's THE BOURNE VARIATIONS (Jason Bourne fanfic) | Lyette Mercier's SEX AND THE SINGLE SUPERHERO (Avengers fanfic) | Jason Matthews's MYSTERY MACHINE (Scooby Doo fanfic) | Joe Coen's WEREN'T YOUR EYES BLUE? (Cheers fanfic) | T.G. Gibbon's THE FIREFLY (Marx Bros. fanfic) | Chad Parmenter's GOTHAMIAD (Batman fanfic) | Josh Glenn's BEASTLY NUISANCE (Argonautica fanfic) | Flourish Klink's THE LIFE AND DEATH OF PATROCLUS SON OF MENOETIUS (Iliad fanfic) | Josh Glenn's THE LAWLESS ONE (Xena fanfic) | Charles Pappas's THE LAW (Superman fanfic) | John Holbo's SUGARPLUM SQUEAMPUNK (Cthulhu/Clement Clarke Moore fanfic) | Josh Glenn's MUCK-ENCRUSTED MOCKERY OF A MAN (Zarathustra/Swamp Thing fanfic).
MORE MOVIES at HILOBROW: KLUTE YOUR ENTHUSIASM: 25 neo-noirs of the Sixties (1964–1973) | James Parker's BOURNE VARIATIONS series | Alix Lambert's SÉRIE NOIRE series | Jacob Mikanowski's SCREEN TIME series | Josh Glenn's SHOCKING BLOCKING series | Joanne McNeil's ALL MY STARS series | MORE: including dozens of HILO HERO items on movie directors and actors.