The Bourne Variations (1)
By: James Parker
January 15, 2016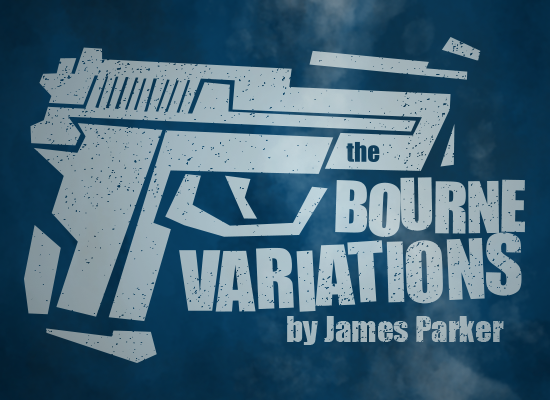 *
THE BOURNE LEGACY
ALASKA, ALONE
Aaron Cross,
there's a sense of loss,
as you swipe at the wolfpack with a
flaming brand,
and tap those blue pills into the palm of
your hand.
A sense of lag.
We don't like what we're seeing:
you, sitting on crags,
contemplating the dwindling chemistry of
your being.
Wolf-wires traverse this wilderness
and the singular note of winter rings from
tree to tree.
Behold the peaks in their dull ecstasy.
You feel OK, more or less,
with your seamed and scrunched-up
Jeremy Renner face
and your virally enhanced ability to
survive anyplace.
From icy water you burst like a savior.
We're a little concerned about
your behavior.
You note the particulars.
You know what you know.
You need the pills or your mind
goes sluggish.
Observed through binoculars,
an elk flounders in knee-high snow
with wolves hanging off him like luggage.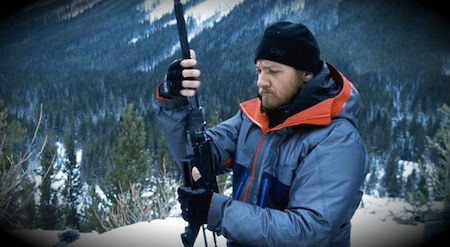 *
During 2016, James Parker contributed a monthly series of poems, to HILOBROW, about Jason Bourne movie scenes.
"The Goddess of Memory Speaks to Jason Bourne" | THE BOURNE IDENTITY: "The Duellists". THE BOURNE SUPREMACY: "Congratulations, You Have Just Met Jason Bourne" | "The Graduates" | "The Murder of Agent Daniel Zorn, in Berlin, by CIA Section Chief Ward Abbott". THE BOURNE ULTIMATUM: "Big Daddy" | "The Assassination of the Journalist Simon Ross" | "Full Priority Situation". THE BOURNE LEGACY: "Alaska, Alone" | "Aaron Cross to the Wolf" | "Fairy Story". JASON BOURNE: "Watching the Jason Bourne Trailer" | "The Bourne Travesty".
Series banner contributed by Rick Pinchera.
***
MORE PARKER at HILOBROW: COCKY THE FOX: a brilliant swearing-animal epic, serialized here at HILOBROW from 2010–2011, inc. a newsletter by Patrick Cates | THE KALEVALA — a Finnish epic, bastardized | THE BOURNE VARIATIONS: A series of poems about the Jason Bourne movies | ANGUSONICS: James and Tommy Valicenti parse Angus Young's solos | MOULDIANA: James and Tommy Valicenti parse Bob Mould's solos | BOLANOMICS: James traces Marc Bolan's musical and philosophical development | WINDS OF MAGIC: A curated series reprinting James's early- and mid-2000s writing for the Boston Globe and Boston Phoenix | CROM YOUR ENTHUSIASM: J.R.R. Tolkien's THE HOBBIT | EVEN MORE PARKER, including doggerel; HiLo Hero items on Sid Vicious, Dez Cadena, Mervyn Peake, others; and more.
MORE MOVIES at HILOBROW: KLUTE YOUR ENTHUSIASM: 25 neo-noirs of the Sixties (1964–1973) | James Parker's BOURNE VARIATIONS series | Alix Lambert's SÉRIE NOIRE series | Jacob Mikanowski's SCREEN TIME series | Josh Glenn's SHOCKING BLOCKING series | Joanne McNeil's ALL MY STARS series | MORE: including dozens of HILO HERO items on movie directors and actors.