The Bourne Variations (4)
By: James Parker
April 8, 2016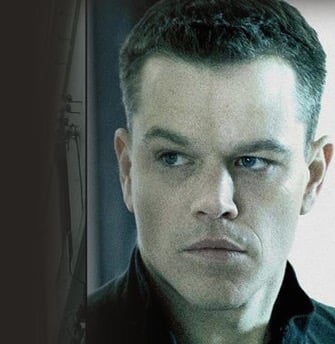 *
THE GODDESS OF MEMORY SPEAKS TO JASON BOURNE
I come to you by day in vision-jags
and headaches.
I come to you by night in sweats and
bed-aches,
aches that the Goa breeze
cannot ease,
nor the compassionate eye
of Marie Helena Kreutz, who is about
to die.
The ocean is my daughter,
which is why you often find yourself in
bodies of water.
For instance, you were adrift,
floating in the Adriatic like an existential
crouton.
But Love gave you a lift:
a force beyond the purview of Sir Isaac
Newton.
Into a friendly boat you were hoisted,
dried out and de-moisted,
and I came to you in hints and spots,
as you discovered that you were quite good
at tying knots.
Homeless as a bedouin
you took flight into the feminine.
Pamela Landy knows your real name.
Nicky Parsons helped you. She's a forgotten
old flame.
What are the implications for mental health
of being an amnesiac super-functional self?
In the heart of my palace, right under my
throne —
that's the place where you to your self
become known.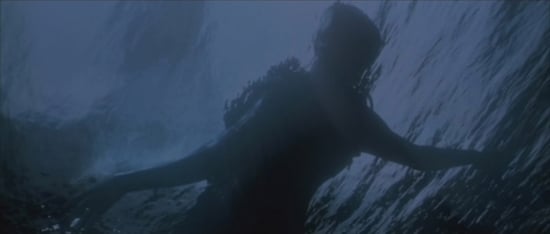 *
During 2016, James Parker contributed a monthly series of poems, to HILOBROW, about Jason Bourne movie scenes.
"The Goddess of Memory Speaks to Jason Bourne" | THE BOURNE IDENTITY: "The Duellists". THE BOURNE SUPREMACY: "Congratulations, You Have Just Met Jason Bourne" | "The Graduates" | "The Murder of Agent Daniel Zorn, in Berlin, by CIA Section Chief Ward Abbott". THE BOURNE ULTIMATUM: "Big Daddy" | "The Assassination of the Journalist Simon Ross" | "Full Priority Situation". THE BOURNE LEGACY: "Alaska, Alone" | "Aaron Cross to the Wolf" | "Fairy Story". JASON BOURNE: "Watching the Jason Bourne Trailer" | "The Bourne Travesty".
***
MORE PARKER at HILOBROW: COCKY THE FOX: a brilliant swearing-animal epic, serialized here at HILOBROW from 2010–2011, inc. a newsletter by Patrick Cates | THE KALEVALA — a Finnish epic, bastardized | THE BOURNE VARIATIONS: A series of poems about the Jason Bourne movies | ANGUSONICS: James and Tommy Valicenti parse Angus Young's solos | MOULDIANA: James and Tommy Valicenti parse Bob Mould's solos | BOLANOMICS: James traces Marc Bolan's musical and philosophical development | WINDS OF MAGIC: A curated series reprinting James's early- and mid-2000s writing for the Boston Globe and Boston Phoenix | CROM YOUR ENTHUSIASM: J.R.R. Tolkien's THE HOBBIT | EVEN MORE PARKER, including doggerel; HiLo Hero items on Sid Vicious, Dez Cadena, Mervyn Peake, others; and more.
MORE FAN FICTION at HILOBROW: James Parker's THE KALEVALA (Finnish epic fanfic) | James Parker's THE BOURNE VARIATIONS (Jason Bourne fanfic) | Lyette Mercier's SEX AND THE SINGLE SUPERHERO (Avengers fanfic) | Jason Matthews's MYSTERY MACHINE (Scooby Doo fanfic) | Joe Coen's WEREN'T YOUR EYES BLUE? (Cheers fanfic) | T.G. Gibbon's THE FIREFLY (Marx Bros. fanfic) | Chad Parmenter's GOTHAMIAD (Batman fanfic) | Josh Glenn's BEASTLY NUISANCE (Argonautica fanfic) | Flourish Klink's THE LIFE AND DEATH OF PATROCLUS SON OF MENOETIUS (Iliad fanfic) | Josh Glenn's THE LAWLESS ONE (Xena fanfic) | Charles Pappas's THE LAW (Superman fanfic) | John Holbo's SUGARPLUM SQUEAMPUNK (Cthulhu/Clement Clarke Moore fanfic) | Josh Glenn's MUCK-ENCRUSTED MOCKERY OF A MAN (Zarathustra/Swamp Thing fanfic).
MORE MOVIES at HILOBROW: KLUTE YOUR ENTHUSIASM: 25 neo-noirs of the Sixties (1964–1973) | James Parker's BOURNE VARIATIONS series | Alix Lambert's SÉRIE NOIRE series | Jacob Mikanowski's SCREEN TIME series | Josh Glenn's SHOCKING BLOCKING series | Joanne McNeil's ALL MY STARS series | MORE: including dozens of HILO HERO items on movie directors and actors.