HYPOCRITE IDLER 1Q2016
By: Joshua Glenn
March 30, 2016
To idle is to work on meaningful and varied projects — and also to take it easy. (Like Nas, "I used to hustle/Now all I do is relax and strive.") If you're interested in my 1Q2016 projects, please keep reading; otherwise, don't! The title of this series of posts refers to this self-proclaimed idler's hypocritical inability to take it easy.
MORE HYPOCRISY: 2010 | 2011 | 2012 | 2013 | 2014 | 2015 | 2016 | 2017 | 2018 | 2019 | 1Q2020 | 2Q2020 | 3Q2020 | 4Q2020 SNEAK PEEK.
SEMIOTICS
WRITING
HILOBROW
HERMENAUTIC CIRCLE
TAKING IT EASY
***
SEMIOTICS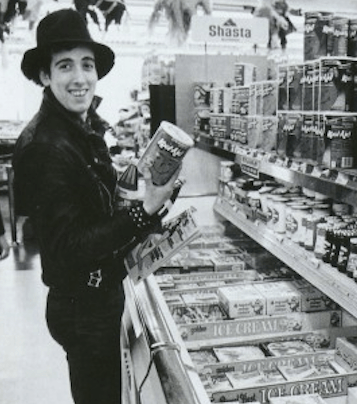 I'm a cultural and brand semiotician, and co-founder of the Boston- and New York-based branding and strategy agency SEMIOVOX. During 1Q2016, our team worked across a number of product categories, including craft beer, super-premium rum, chewing gum, pet food, coffee, and fast casual dining; as well as across cultural territories such as "Cuban-ness." We also continued to develop the SEMIODEX — a database of 75,000+ brand communications and pop culture phenomena, each meta-tagged according to its product category, cultural territory, and psychographics.
Want to learn more? Visit SEMIOVOX; or check out HILOBROW's CODE-X series.
***
WRITING
During 1Q2016, I contributed the following posts to HiLobrow:
"Conversation," by Constantin Guys
***
HILOBROW
I'm the editor and publisher, here at HILOBROW. To see everything we've been doing since January 1, please check out our HILOBROW 1Q2016 post. Here, I'll just mention two HiLobrow series that I edited during 1Q2016:
What's coming next? Check out this post: HILOBROW 2Q2016 SNEAK PEEK.
***
HERMENAUTIC CIRCLE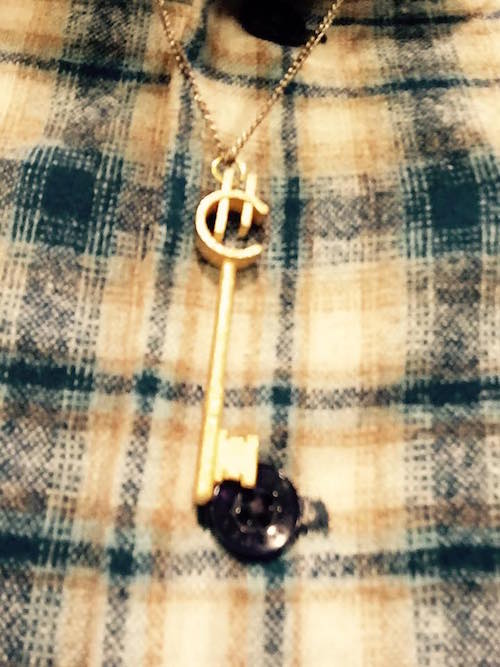 I'm not at liberty to discuss the Hermenautic Circle, a secretive community of exactly 100 "wide-awakes" whose discussions I may or may not moderate. However, you can read what may or may not be a parodic version of the group's history here.
***
TAKING IT EASY
In the taking it easy department…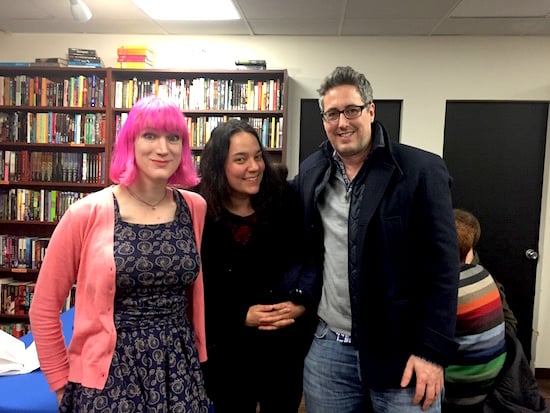 In January, I went to see HiLobrow friend and contributor Charlie Jane Anders read from her terrific new book, All the Birds in the Sky. HiLobrow friend Kelly Webster was there, too.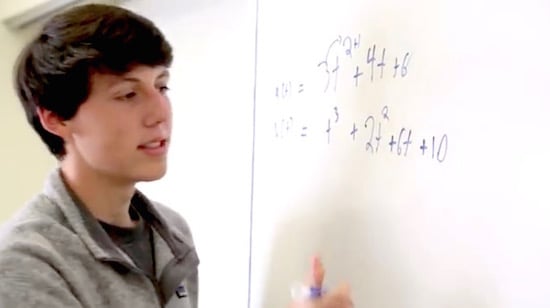 In February, Sam turned 18! (In March, he voted in the Democratic primary.) Here he is, in a recent promo video for his high school, demonstrating some Good Will Hunting-esque advanced math stuff.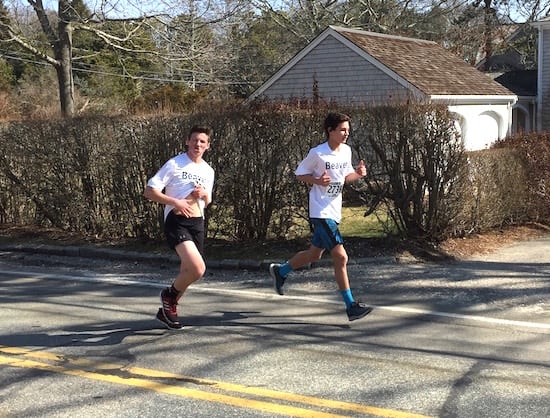 In February, Max competed in his first half-marathon, in Hyannis. He came in third in his age group. My sons are really strong and fast — thanks to their mother, not me.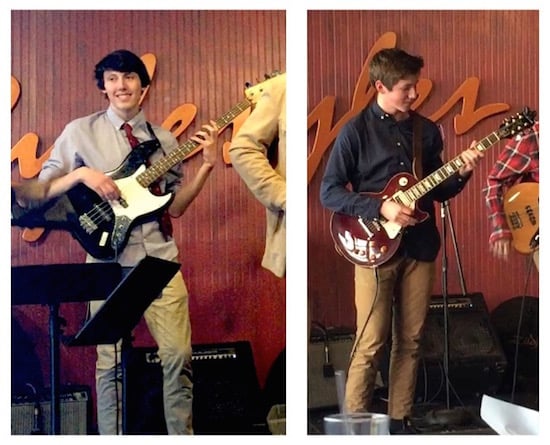 In February, Sam and Max played bass with their respective school jazz bands, at Ryles Jazz Club in Cambridge.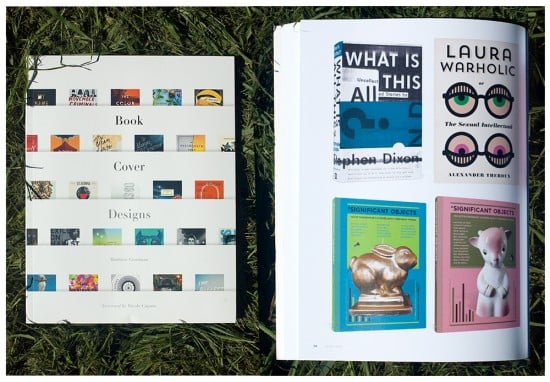 This book, by Matthew Goodman, came out in February 2016. It features the two excellent cover designs that my friend Jacob Covey did for Significant Objects, a book I co-edited with Rob Walker a few years back.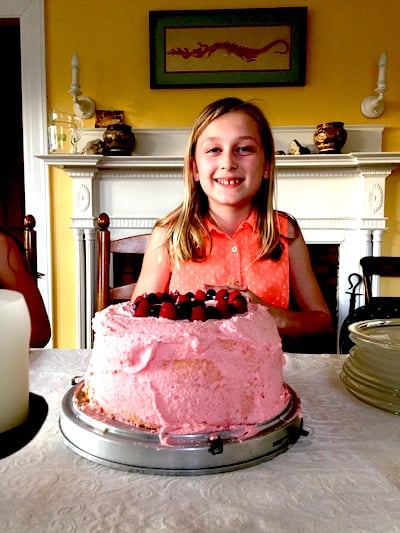 In March, Susan and Sam and Max and I celebrated Easter with my mother, and my brother's family. I love spending time with my nieces (one of whom is shown here) and nephew.
***
MORE HYPOCRISY: 2010 | 2011 | 2012 | 2013 | 2014 | 2015 | 2016 | 2017 | 2018 | 2019 | 1Q2020 | 2Q2020 | 3Q2020 | 4Q2020 SNEAK PEEK.
On to 2Q2016!