Best Older Kids' Lit 1966
By: Joshua Glenn
January 20, 2016
SEE: 100 BEST YA & YYA ADVENTURES OF THE SIXTIES (1964–1973)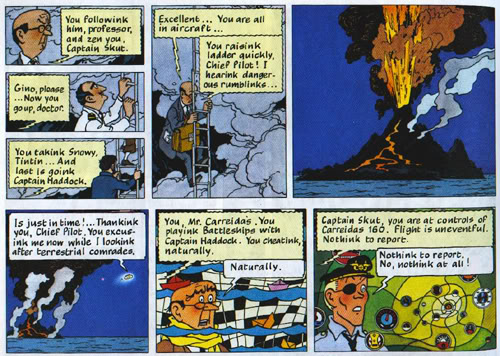 As I've mentioned before, I'm a true-blue fan of intermediate-reader adventures published during the Sixties (1964–1973). Attribute this, if you will, to the fact that these books were popular when I was an impressionable adolescent in the late 1970s. The fact remains, the Sixties were a cornucopia producing a flood of extraordinary titles: Susan Cooper's Dark is Rising series, Louise Fitzhugh's Harriet the Spy, Ursula K. Le Guin's Earthsea series, Roald Dahl's Charlie and the Chocolate Factory, Joan Aiken's Wolves Chronicles series, Madeleine L'Engle's A Wind in the Door, S.E. Hinton's The Outsiders, E.L. Konigsburg's From the Mixed-Up Files of Mrs. Basil E. Frankweiler. Sure, I dig older kids' lit from other eras, too. But nothing compares.
In anticipation of their 50th anniversaries, this year, here's my list of the Best YYA Lit of 1966. Please let me know which favorite titles of yours I've overlooked!
*
In no particular order…
René Goscinny and Albert Uderzo's bande dessinée Asterix adventure Asterix the Legionary. The tenth Asterix story is a particular favorite of mine — because it is a sardonic inversion of one of my favorite sub-genres of adventure: the all-for-one, one-for-all argonautica. In order to rescue a Gaul who has been conscripted into the Roman army and shipped to North Africa, where Julius Caesar was battling Metellus Scipio, Asterix and Obelix enlist in the army themselves. Along with a rag-tag group of conscripts from every corner of the empire — Hemispheric the Goth, Selectivemploymentax the Briton, Gastronomix the Belgian, Neveratalos the Greek, and Ptenisnet the Egyptian (who speaks in hieroglyphics) — our heroes must, for once, help Caesar win a battle.

*

Lloyd Alexander's fantasy adventure The Castle of Llyr. The third of five volumes in The Chronicles of Prydain is the series' most gothic installment: ruined castle, secret identities, lost memories! When heroic princess Eilonwy is forced to continue her education on the Isle of Mona, her companion Taran — assistant pig-keeper and would-be hero — comes along. Joined by the bard Fflewddur Fflam, Prince Gwydion (disguised as a shoemaker), and an incompetent princeling named Rhun, Taran seeks to rescue Eilonwy after she is kidnapped by the sorceress Achren. Along the way, they encounter Glew, a pathetic but dangerous giant, and an enormous mountain cat too. When Taran locates Eilonwy, in a castle that's sinking into the sea, she doesn't know him! Fun fact: "Isle of Mona" is a version of Ynys Môn, the Welsh name for the Isle of Anglesey.

*

Hergé's bande dessinée Tintin adventure Flight 714. In their 22nd adventure, Tintin, Snowy, Haddock, and Professor Calculus are inadvertently embroiled in the villainous Rastapopoulos's scheme to kidnap and rob the eccentric aircraft industrialist Laszlo Carreidas. Whisked away to an uncharted Southeastern Asian island, Tintin and his friends must escape from Rastapopoulos and his henchman, Alan, and rescue Carreidas; after which, guided by a telepathic voice (!), they discover a temple hidden inside the island's volcano. Why do the temple's ancient statues resemble astronauts? When Rastapopoulos triggers a volcanic eruption, how will any of them survive? Fun fact: Hergé's story was influenced by the ancient-astronaut theories of French sci-fi comic strip author Robert Charroux. Note that I didn't let my own children read this Tintin adventure until they were older, because: hypodermics, machine guns, Alan's shattered teeth.

*

Joan Aiken's parallel-history adventure Nightbirds on Nantucket. Having gone down with the ship at the end of the previous installment in Aiken's terrific Wolves Chronicles, Cockney ne'er-do-well Dido Twite wakes up in the middle of the Arctic sea, aboard a whaler out of Nantucket. While an Ahab-like Captain Casket pursues a magnificent pink whale, his motherless young daughter, Dutiful Penitence, refuses to venture out of her cabin. Dido befriends Penny, then accompanies her to her Aunt Tribulation's home on Nantucket. The girls soon uncover a Hanoverian plot involving a giant cannon — designed by a Wernher von Braun-type German scientist — that will be fired from Nantucket, and which will destroy England's Buckingham Palace. Meanwhile, Aunt Tribulation may not be what she seems. As ever, Dido's use of dialect — "havey-cavey," "tipple-topped," "in the nitch" — is awesome. Fun fact: Some Dido Twite fans suggest reading Nightbirds on Nantucket first, then (as prequels) The Whispering Mountain (1968), The Wolves of Willoughby Chase (1962), and Black Hearts in Battersea (1964), before reading the rest of the series in the order of their publication. That's not how I did it, but I do like the idea.

*

K.M. Peyton's sailing adventure Thunder in the Sky. Before K.M. Peyton became famous for innumerable books about girls and ponies, not to mention her romantic Flambards series, she wrote several YA adventures which — like this one — revolve around sailing. So if, like me, you're a fan of sailing adventures like The Riddle of the Sands, the Swallows and Amazons series, or the Horatio Hornblower books, then check out Peyton's Windfall (1962), The Maplin Bird (1964), and The Plan for Birdsmarsh (1965). In Thunder in the Sky, which is set during WWI, 16-year-old Sam works on his family's sailing barge. He is disappointed that his older brother, Gil, doesn't see it as his patriotic duty to enlist in the fighting; in fact, he begins to suspect that Gil might be an enemy spy. Will a supply run to France — carrying flammable cargo past bomb-dropping dirigibles — end in disaster? Some readers may complain about the exacting detail into which Peyton goes about how barges are sailed. But not this reader! Fun fact: Recommended by the British Library Association as one of the outstanding books for young readers published that year.

*

Henry Treece's historical adventures The Bronze Sword, The Queen's Brooch, and Red Queen, White Queen. Treece, a British poet and author, is best remembered today for his YA historical novels set at the end of the Viking period and during the Roman conquest of Britain. These three novels are set during Queen Boudicca's uprising against the Romans. The Bronze Sword is the most famous, I suppose, but I'm fond of The Queen's Brooch, in which Marcus, the son of a Roman Tribune, familiar with Celtic customs and friendly with the Celts, becomes a warrior… only to encounter horrific behavior on the part of tribal chieftains and their Roman conquerors alike. In the end, he becomes a proto-modern figure: adrift in a heartless world. Fun fact: As a poet, Treece was a founder of the New Apocalypse movement, a reaction against the politically oriented, machine-age literature and realist poetry of the 1930s. I also recommend Treece's Viking Trilogy, which includes Viking's Dawn (1955), The Road to Miklagard (1957), and Viking's Sunset (1960); and his 1956 prehistoric yarn, The Golden Strangers, one of my all-time favorite adventures, which depicts the encounter between primitive Britons and Indo-European invaders.

*

Leon Garfield's historical adventure Devil-in-the-Fog. If Garfield's first YA novel, Jack Holborn (1964), was an homage to Robert Louis Stevenson, then his second, Devil-In-The-Fog, pays obeisance to Charles Dickens. George is a member of the traveling Treet family, impoverished but happy thespians; twice a year, a mysterious stranger emerges from foggy London streets and delivers a sum of money to Mr. Treet. When George turns 14, he learns that he is actually the son of a nobleman, Sir John Dexter, with whom he must now live. But his father has been wounded in a duel with his brother, Richard. When Richard escapes from prison, someone tries to kill George. What devil lurks in the fog? To quote a recent Guardian write-up of Garfield's third novel, Smith (1967): "Not an easy read if you are under eleven, but an enormously satisfying one. The vividness of Garfield's writing puts the blandness of many modern writers' prose in the shade." Fun fact: Devil-in-the-Fog won the inaugural, 1967 Guardian Children's Fiction Prize.

*

Scott O'Dell's historical, treasure-seeking adventure The King's Fifth. Think of The Treasure of Sierra Madre, but set in 1540 and written for older kids. During Vasquez de Coronado's expedition from Mexico through parts of the present-day southwestern United States, a rogue conquistador strikes out on his own in search of the mythical Seven Cities of Gold. He is accompanied by the story's narrator, Esteban, a teenage Spanish cartographer who becomes one of the first Europeans to catch sight of the Grand Canyon and the Colorado River. The conquistadors' lust for gold drives their cruel treatment of the native Indians, and their mutual mistrust. We learn that Esteban is later imprisoned for having found a treasure without submitting the "King's Fifth," a tax levied by the King of Spain on precious metals. What has happened to the mule-train of gold? Fun fact: Written by the author of the much-admired YA adventure Island of the Blue Dolphins (1960). In 1982, The King's Fifth was adapted into the Japanese-French anime TV series The Mysterious Cities of Gold. Oh, and the few good ideas from the Disney movie The Road to El Dorado (2000) appear to have been lifted from O'Dell's book, too.

Sid Fleischman's historical/tall-tale adventure Chancy and the Grand Rascal. Separated from his family during the Civil War, an Ohio farm boy sets out to locate his orphaned brother and sisters. He soon falls in with a wily, charming, peripatetic con-man and BS artist… who turns out to be his long-lost uncle, Will Buckthorn. Together, Chancy and the Grand Rascal see the world along the Ohio River and the Great Plains frontier, seeking their family and getting into and out of scrapes. After many adventures, they discover that Chancy's siblings have been taken in by a pretty schoolmarm in Sun Dance, Kansas. What's a Grand Rascal to do? As a "coming-and-going" kind of man, can he be persuaded to settle down at last? Fun fact: Chancy and the Grand Rascal is the final installment in an extraordinary run of titles that Fleischman cranked out in the early 1960s, including: Mr. Mysterious & Company (1962, his first children's book), By the Great Horn Spoon! (1963), and The Ghost in the Noonday Sun (1965). I'm also a fan of Jingo Django (1971), which was recently adapted as a Quentin Tarantino movie. Just joshin'.

*

R. Macherot's talking-animal bande dessinée adventure Sibyl-Anne Vs. Ratticus. When Ratticus, an aristocratic rat, is kicked out of his ancestral castle, he preys on the mice and other animals in the surrounding forest. It's up to hot-tempered Sibyl-Anne, her easy-going fiancé Boomer, the cowardly but entrepreneurial crow Floozemaker, the porcupine police sergeant Verboten, and others to stop him. Long before Brian Jacques' similar Redwall series, here we find a peaceful mouse forced to band together with an unlikely assortment of animals and defend her homeland against the land, sea, and air invasion of an invading rat horde. Fun fact: Serialized, as "Sibylline en Danger," in the Franco-Belgian comics journal Spirou in 1966 and 1967. I've waited for years for this strip to appear in English; in 2011, Fantagraphics's Kim Thompson translated and published it. Sibyl-Anne Vs. Ratticus comprises the fourth and fifth Sibylline stories.

*
BEST SIXTIES YA & YYA: [Best YA & YYA Lit 1963] | Best YA & YYA Lit 1964 | Best YA & YYA Lit 1965 | Best YA & YYA Lit 1966 | Best YA & YYA Lit 1967 | Best YA & YYA Lit 1968 | Best YA & YYA Lit 1969 | Best YA & YYA Lit 1970 | Best YA & YYA Lit 1971 | Best YA & YYA Lit 1972 | Best YA & YYA Lit 1973. ALSO: Best YA Sci-Fi.
***
JOSH GLENN'S *BEST ADVENTURES* LISTS: BEST 250 ADVENTURES OF THE 20TH CENTURY | 100 BEST OUGHTS ADVENTURES | 100 BEST RADIUM AGE (PROTO-)SCI-FI ADVENTURES | 100 BEST TEENS ADVENTURES | 100 BEST TWENTIES ADVENTURES | 100 BEST THIRTIES ADVENTURES | 75 BEST GOLDEN AGE SCI-FI ADVENTURES | 100 BEST FORTIES ADVENTURES | 100 BEST FIFTIES ADVENTURES | 100 BEST SIXTIES ADVENTURES | 75 BEST NEW WAVE SCI FI ADVENTURES | 100 BEST SEVENTIES ADVENTURES | 100 BEST EIGHTIES ADVENTURES | 75 BEST DIAMOND AGE SCI-FI ADVENTURES | 100 BEST NINETIES ADVENTURES (in progress) | 1994 | 1995 | 1996 | 1997 | 1998 | 1999 | 2000 | 2001 | 2002 | 2003 | NOTES ON 21st-CENTURY ADVENTURES.