Dr. Seuss
By: Greg Rowland
March 2, 2010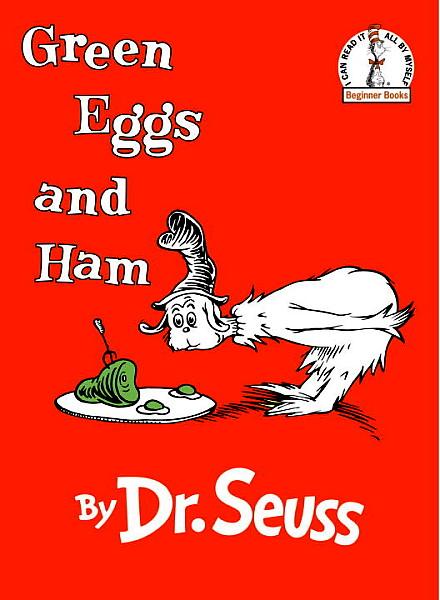 All children are Trotskyites: their need for order, structure, and a degree of propriety is innate; and so is their joy in subverting those things. Understanding this, DR. SEUSS (Theodor Seuss Geisel, 1904-91), invited children into a curved universe — one where thought, poetry, and political possibility merge. From And to Think That I Saw It on Mulberry Street (1937) on, Seuss's books provide a beautiful, undulating entrance into the Symbolic Order of reading, with all its concomitant rules and conventions. Yet through rhythm, wordplay, and sheer silliness, Seuss explodes the boundaries of possibility, and thereby introduces children to the real power of the written word. His politics — as expressed, for example, in Yertle the Turtle (1958), The Lorax (1971), and The Butter Battle Book (1984) — might appear liberal, but "Situationist" is a more apt term. Seuss' manifesto is Green Eggs and Ham (1960), in which Sam-I-Am takes a soulless, drab, repressed creature who doesn't like green eggs and ham on a wild ride through a libidinal funhouse. Sufficiently disoriented, the nameless conservative succumbs to a truly revolutionary sense of abandonment. Thus he becomes a rabid convert to green eggs and ham. A life on the curves was never this much fun to read.
***
On his or her birthday, HiLobrow irregularly pays tribute to one of our high-, low-, no-, or hilobrow heroes. Also born this date: Inez Haynes Irwin, Dr. Seuss, Scott La Rock.
READ MORE about members of the Partisans Generation.