40 Atavistic & Historical Adventures
By: Joshua Glenn
November 16, 2013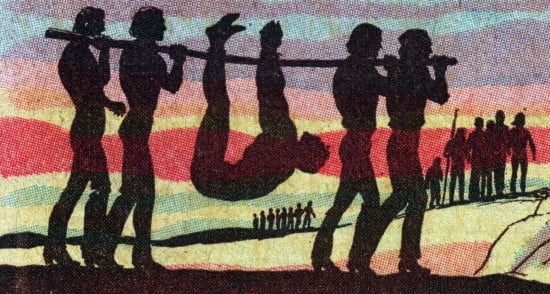 Recently, I compiled a list of two hundred of my favorite adventures published before the Eighties (1984–1993).
Nine of the titles on that list are atavistic adventures, five are historical adventures. Also, via the following posts — Best 19th Century Adventure (1805–1903) | Best Nineteen-Oughts Adventure (1904–1913) | Best Nineteen-Teens Adventure (1914–1923) | Best Twenties Adventure (1924–1933) | Best Thirties Adventure (1934–1943) | Best Forties Adventure (1944–1953) | Best Fifties Adventure (1954–1963) | Best Sixties Adventure (1964–1973) | Best Seventies Adventure (1974–1983) — I listed another two hundred and fifty of my favorite adventures. Eleven of the titles on those secondary lists are atavistic adventures, fifteen are historical adventures.
Thus — below, please find a list of forty of my favorite atavistic and historical adventures — arranged not qualitatively (which would be impossible) but chronologically. The titles marked with an asterisk (*) are from my Top 200 Adventures list; the others are second-tier favorites.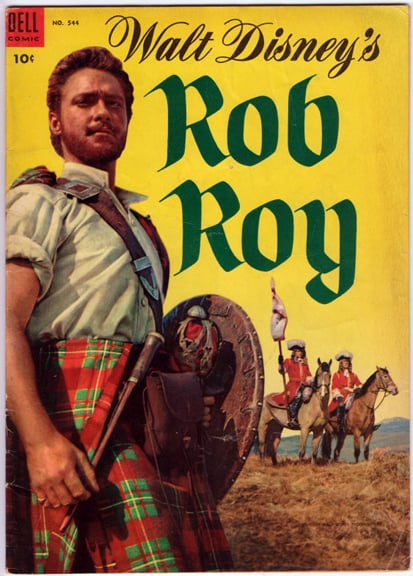 PS: As I noted in a post about atavistic epics, the past, in atavistic adventure novels like the twenty listed below, is a source of energy and strength; folk legends, ballads, myths, and epics are reinhabited, if only temporarily. The atavistic epic is an emotional endorsement of the virile powers of the past in defiance of the present. The atavistic epic allow readers to imagine themselves not as genteel Christians but creatures of force, splendor, and savagery; it offers sublime emotions like fear, horror, awe, enthusiasm, inspiration. And it celebrates the physical sensations denied modern man: hand to hand combat, sleeping rough, eating raw meat.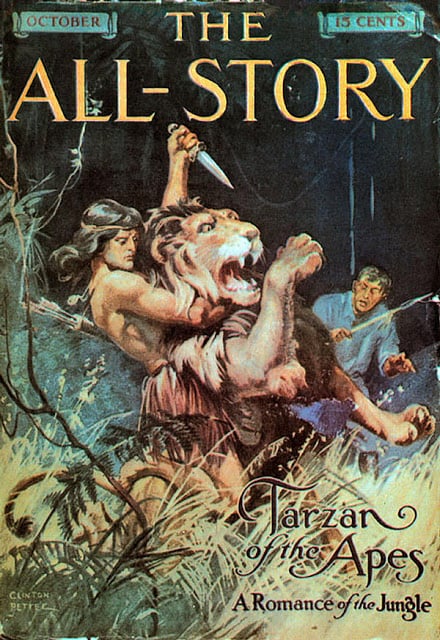 JOSH GLENN'S *BEST ADVENTURES* LISTS: BEST 250 ADVENTURES OF THE 20TH CENTURY | 100 BEST OUGHTS ADVENTURES | 100 BEST RADIUM AGE (PROTO-)SCI-FI ADVENTURES | 100 BEST TEENS ADVENTURES | 100 BEST TWENTIES ADVENTURES | 100 BEST THIRTIES ADVENTURES | 75 BEST GOLDEN AGE SCI-FI ADVENTURES | 100 BEST FORTIES ADVENTURES | 100 BEST FIFTIES ADVENTURES | 100 BEST SIXTIES ADVENTURES | 75 BEST NEW WAVE SCI FI ADVENTURES | 100 BEST SEVENTIES ADVENTURES | 100 BEST EIGHTIES ADVENTURES | 75 BEST DIAMOND AGE SCI-FI ADVENTURES | 100 BEST NINETIES ADVENTURES (in progress) | 1994 | 1995 | 1996 | 1997 | 1998 | 1999 | 2000 | 2001 | 2002 | 2003 | NOTES ON 21st-CENTURY ADVENTURES.
*
Why does my Top Adventures List project stop in 1983? Primarily because I figure that adventure fans already know which adventure novels from the Eighties, Nineties, and Twenty-Oughts are worth reading; I'm interested in directing attention to older, sometimes obscure or forgotten adventures. Also, I have friends who've published adventures since 1983 — I don't want these lists to be biased!
In chronological order, here is the list of my Top 40 Atavistic & Historical Adventures.
THE NINETEENTH CENTURY

1817. Walter Scott's Waverly adventure Rob Roy, in which a young Englishman travels to the Scottish Highlands in order to collect a debt stolen from his father. During his travels he encounters Rob Roy MacGregor — the folk hero and outlaw known as the Scottish Robin Hood.

* 1885. H. Rider Haggard's frontier adventure King Solomon's Mines, which set a new standard for thrills — thanks to the author's illiberal belief that denizens of England are so coddled that they've forgotten their own savage nature. The first novel written in English that was based on the African continent, and the first "Lost World" adventure. NB: Haggard would write 18 books featuring Allan Quatermain, the hero of King Solomon's Mines.
* 1887. H. Rider Haggard's treasure hunt/occult adventure She. Weird fun, particularly if you like reincarnation stuff. Spoiler: In a later novel, She and Quatermain will cross paths!

* 1891. Arthur Conan Doyle's knightly adventure The White Company. Perhaps more of an ironic homage to than a sardonic inversion of the genre. Actually one of his best adventures!
* 1891. H. Rider Haggard's Viking adventure Eric Brighteyes. Considered one of his best books.

1892. H. Rider Haggard's Zulu adventure Nada the Lily. Considered one of his best books.
1894. H. Rider Haggard's lost-race fantasy adventure The People of the Mist.

* 1903. Jack London's Klondike adventure The Call of the Wild, which expresses the author's notion that because the veneer of civilization is fragile, humans revert to a state of primitivism with ease. PS: Note that London's White Fang shows the flipside of this trajectory.

THE NINETEEN-OUGHTS (1904–1913)

* 1904. Jack London's sea-going adventure The Sea Wolf. A clash of opposing philosophies, one of which — quasi-Nietzschean; more accurately Social Darwinist — is embodied by Wolf Larsen, a brutal yet enigmatic sea captain.
1904. Winston Churchill's (the author) historical adventure The Crossing. Set during the Revolutionary War along the Kentucky frontier; Daniel Boone makes an appearance. Considered Churchill's best novel.

1905. H. Rider Haggard's frontier/exploration adventure Ayesha: The Return of She.
1906. Jack London's Klondike adventure White Fang.
1906. Arthur Conan Doyle's knightly adventure Sir Nigel. A prequel to Conan Doyle's earlier novel The White Company. Set during the early phase of the Hundred Years' War.

1906. Jack London's atavistic adventure Before Adam conjures up primitive man. The protagonist is Big Tooth.
* 1912. Edgar Rice Burroughs's atavistic adventure Tarzan of the Apes, serialized in All-Story Magazine. John Clayton, whose parents are marooned and killed in a jungle of equatorial Africa, is raised by apes — and becomes their king. Published in book form in 1914. Burroughs would write 24 subsequent Tarzan adventures.
* 1912. H. Rider Haggard's Marie, first installment in Haggard's excellent Zulu/Quatermain trilogy, in which his hero Allan Quatermain becomes ensnared in the vengeance of Zikali, a Zulu wizard known as "The-thing-that-should-never-have-been-born." A prequel to King Solomon's Mines, et al. This was a great era for prequels.

THE TEENS (1914–1923)

1916. Edgar Rice Burroughs's atavistic adventure Tarzan and the Jewels of Opar. Published in book form in 1918.
1919. Albert Payson Terhune's YA canine adventure Lad: A Dog, set in Sunnybrook, N.J. First in a popular series, every one of which I read with solemn delight as an adolescent. It was then that I first realized that New Jersey's hill people and "half-breeds" were up to no good.
1921. H. Rider Haggard's Allan Quatermain adventure She and Allan.

1921. Georgette Heyer's historical adventure The Black Moth.
1921. Donn Byrne's historical adventure Messer Marco Polo describes Marco Polo's trip to China. Popular at the time.

THE TWENTIES (1924–1933)

1928–29. Edgar Rice Burroughs's atavistic Tarzan adventure Tarzan and the Lost Empire. Published in book form in 1929. Tarzan and a young German find a lost remnant of the Roman Empire hidden in the mountains of Africa. This novel is notable for the introduction of Nkima, who serves as Tarzan's monkey companion. A sentimental favorite of mine.
1929. Richard Hughes's A High Wind in Jamaica. Sardonic inversion.
1929. Eric P. Kelly's YA historical adventure The Trumpeter of Krakow.

1932. Charles Nordhoff and James Norman Hall's historical sea-going adventure Mutiny on the Bounty, based on the mutiny against Lieutenant William Bligh in 1789. It was the first of what became The Bounty Trilogy. The writers lived for a number of years in Tahiti, doing research.

THE THIRTIES (1934–1943)

* 1935–36. Robert E. Howard's atavistic fantasy adventure Conan the Conqueror (aka The Hour of the Dragon), serialized in the pulp magazine Weird Tales, is the author's only full-length novel about the Cimmerian who evolves from a barbarian to a mercenary and thief to conquering king. Published in book form (Gnome Press) in 1950.

1936. Walter D. Edmonds's historical adventure Drums Along the Mohawk. Adapted into the excellent 1939 John Ford movie. Note that a selection from this novel — "Escape from the Mine" — was collected in the definitive 1945 collection The Pocket Book of Adventure Stories, ed. Philip Van Doren Stern.
1937. C.S. Forester's Horatio Hornblower historical sea-going adventure Beat to Quarters. The book, a collection of stories, is sixth by internal chronology, but the first published by Forester. The best Hornblower book to read first. Serialized after publication, in 1938.
1940. Nevil Shute's atavistic adventure An Old Captivity. While piloting an air survey mission of Greenland, a young Scottish pilot enters a coma in which he dreams that he was once a Scottish slave aboard Leif Ericson's vessel on its voyage of discovery.

* 1941/45. Frans G. Bengtsson's atavistic adventure The Long Ships (or Red Orm; original Swedish: Röde Orm), which is perhaps the definitive Viking novel. Set in the 10th century, the tale follows the adventures of Red Orm… and traces Scandinavia's transformation from a pagan to a Christian civilization. Reissued by the New York Review of Books!
1943. Esther Forbes's YA historical adventure Johnny Tremain. A young apprentice in Revolutionary Boston finds himself at the center of the action.

THE FORTIES (1944–1953)

* 1951. C.S. Forester's Horatio Hornblower historical sea-going adventure Lieutenant Hornblower, serialized. Probably my favorite of the series. Unique in being told from a perspective other than Hornblower's… which allows the author to sustain a mystery about how Captain Sawyer, a paranoid schizophrenic, came to be injured. Published in book form in 1952.

THE FIFTIES (1954–1963)

1954. Rosemary Sutcliff's YA Eagle of the Ninth historical adventure The Eagle of the Ninth.
1956. Henry Treece's pre-historical adventure The Golden Strangers. Primitive flint-using Britons encounter warlike Indo-European invaders armies with metal weapons, in this excellent story from an author best known for his YA historical adventures about later (Viking and Roman) invaders.

* 1959–60. René Goscinny and Albert Uderzo's historical adventure Asterix the Gaul. The story was first published as a serial in Pilote magazine, a Franco-Belgian comics magazine founded by Goscinny and others. Published in album form in 1962. The English translation was first published in 1969.
1960–61. René Goscinny and Albert Uderzo's historical adventure Asterix and the Golden Sickle.

THE SEVENTIES (1974–1983)

1976. Ishmael Reed's historical adventure Flight to Canada. A sardonic inversion of slave narratives and earnest abolitionist novels.

1979. Octavia E. Butler's fantasy/historical adventure Kindred. A contemporary African American woman is transported to antebellum Maryland.
* 1980. Umberto Eco's historical/hermeneutic adventure The Name of the Rose, set in the early 14th century. As the Sherlock Holmes-like Franciscan friar William of Baskerville (get it?) arrives at a Benedictine monastery in Italy, several monks die under mysterious circumstances. William and his novice, Adso, explore a labyrinthine medieval library containing forbidden literature, discuss the subversive power of laughter, and confront the intolerance of the Inquisition… but is there a mystery to be discovered, after all?

* 1982. T. Coraghessan Boyle's semi-fictional historical adventure Water Music, which follows the parallel adventures of Scottish explorer Mungo Park and a London criminal, Ned Park, in 19th-century London, Africa, and the Scottish highlands. A riotous, erudite, imaginative yarn loosely based on the real-life Mungo Park's Travels in the Interior Districts of Africa. The author's first novel.
***
20 ADVENTURE THEMES AND MEMES: Index to All Adventure Lists | Introduction to Adventure Themes & Memes Series | Index to Entire Series | The Robinsonade (theme: DIY) | The Robinsonade (theme: Un-Alienated Work) | The Robinsonade (theme: Cozy Catastrophe) | The Argonautica (theme: All for One, One for All) | The Argonautica (theme: Crackerjacks) | The Argonautica (theme: Argonaut Folly) | The Argonautica (theme: Beautiful Losers) | The Treasure Hunt | The Frontier Epic | The Picaresque | The Avenger Drama (theme: Secret Identity) | The Avenger Drama (theme: Self-Liberation) | The Avenger Drama (theme: Reluctant Bad-Ass) | The Atavistic Epic | The Hide-And-Go-Seek Game (theme: Artful Dodger) | The Hide-And-Go-Seek Game (theme: Conspiracy Theory) | The Hide-And-Go-Seek Game (theme: Apophenia) | The Survival Epic | The Ruritanian Fantasy | The Escapade