WORKING TOGETHER
By: HILOBROW
August 14, 2022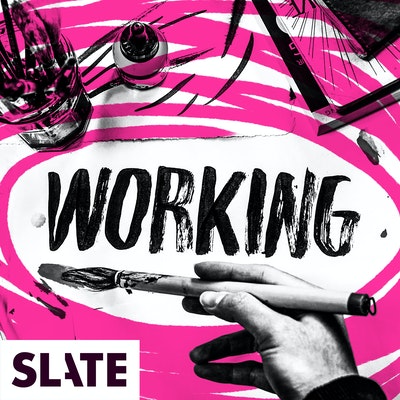 Slate's podcast WORKING — it's hosted by Karen Han, June Thomas, and Isaac Butler — features interviews with creative people about the nitty-gritty aspects of their work processes. Today's episode features Rob Walker and HILOBROW's Josh Glenn, who — in conversation with June Thomas — discuss their forthcoming book Lost Objects (Hat & Beard), as well as their creative partnership of the past ten-plus years.
Here's an excerpt:
WORKING: There are fifty — fifty essays [in Lost Objects]…. These are very short pieces. I actually didn't count how many words your limit is, but this is a very specific kind of writing form that you guys typically work with — in all of your object projects. How do you find people? Because, you know, that's a very specific format. How do you find that Rolodex or how did you hone that Rolodex? "These are people who I think probably could write four or five hundred words in a in a format that people would want to read."
ROB WALKER: There is no answer to that — it's trial and error. Josh and I have things where we're different and things where we have a lot in common, and one of the things we have in common is that we're both voracious readers-slash-fans. We're interested in other writers, and we're interested in seeing what will happen. So you don't know — and that's part of what makes it interesting. Like, "I don't know if June Thomas will be able to come through with 450 excellent words." (But I mean, I kind of know.) And we've certainly had people turn us down — that's part of the trial and error. And then on much more rare occasions, we've had things that didn't work out — where we learned that someone is actually not capable of doing four hundred and fifty words. [Laughter]
WORKING: What kind of editing do you do and how have you developed the specific editing skills for this specific, weird format?
JOSH GLENN: If you have a platonic ideal of the word count in your head, you also have a little bit of a sense of — you know, what it should look like, how it should feel. For example, if you only have five hundred words to play with, you cannot do a lot of "throat clearing," as they say. You can't let the writer [of a hypothetical story about a lost bowling ball] start out by saying, "The history of the bowling ball is quite fascinating. It began in 1834…" You know what I mean? And then only finally after a hundred and fifty words get to their own bowling ball and what it meant to them. Right at the top, you can just say, "OK, I can see right away from your first draft that you did too much of that [throat-clearing]. Can you please try again?" But we don't do a lot of very close, you know, line editing with these writers — because we trust them. These are all writers that we like — which is why we are fans of theirs. An editor shouldn't have to do a lot of work, if you hire a good writer. You should trust them.
***
ALSO SEE: PROJECT:OBJECT homepage | POLITICAL OBJECTS (1Q2017) | TALISMANIC OBJECTS (2Q2017) | ILLICIT OBJECTS (3Q2017) | LOST OBJECTS vol. 1 (4Q2017) | FLAIR (2Q2018) | FOSSILS (4Q2018) | FETISHES (2Q2019) | LOST OBJECTS vol. 2 (4Q2019) | MOVIE OBJECTS (2Q2020) | SEMIO OBJECTS (2Q2021) | SIGNIFICANT OBJECTS (cross-posted from Significant Objects website). ALSO SEE: SIGNIFICANT OBJECTS website | LOST OBJECTS (Hat & Beard Press, 2022) | SIGNIFICANT OBJECTS collection, ed. Rob Walker and Josh Glenn (Fantagraphics, 2012) | TAKING THINGS SERIOUSLY, ed. Josh Glenn (Princeton Architectural Press, 2007) | TAKING THINGS SERIOUSLY excerpts.