1Q2019 SNEAK PEEK
By: HILOBROW
December 25, 2018
Here's a preview of HILOBROW's publishing plans for January, February, and March 2019. PS: As of February 2019, we'll have completed our 10th year of publishing!
BEST OF HILOBROW: 2010 | 2011 | 2012 | 2013 | 2014 | 2015 | 2016 | 2017 | 2018 | 2019 | 1Q2020 | 2Q2020 | 3Q2020 SNEAK PEEK.
---
WEEKLY SERIES
---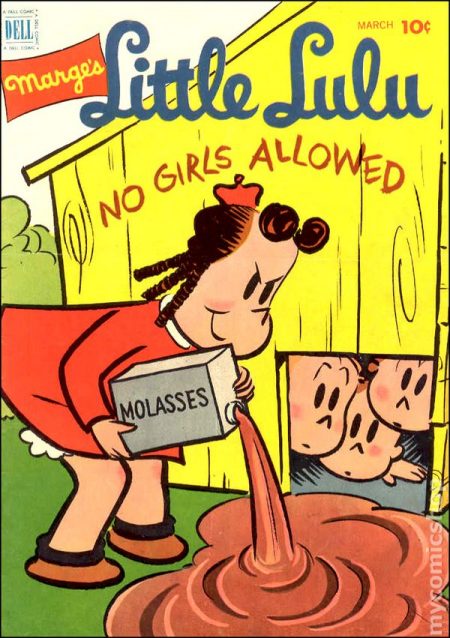 The weekly ENTHUSIASM series, at HILOBROW in 2019, will be: SERIOCOMIC. We've invited 52 of HILOBROW's friends and contributors to wax enthusiastic about some of their favorite comics books and strips. Here's the 1Q2019 lineup:
Mimi Lipson on LITTLE LULU | Sara Ryan on AMPHIGOREY | Gary Panter on THE NUT BROS./THE SQUIRREL CAGE | Gordon Dahlquist on POGO | Robert Wringham on VIZ | Matthew De Abaitua on CAPTAIN BRITAIN | Jessamyn West on FUN HOME | Deb Chachra on ARKHAM ASYLUM | Stephanie Burt on KITTY PRYDE RETURNS | Chelsey Johnson on DYKES TO WATCH OUT FOR | Luc Sante on MARSUPILAMI | Susan Roe on BLOOM COUNTY | Marilyn Berlin Snell on CHARLES ADDAMS
*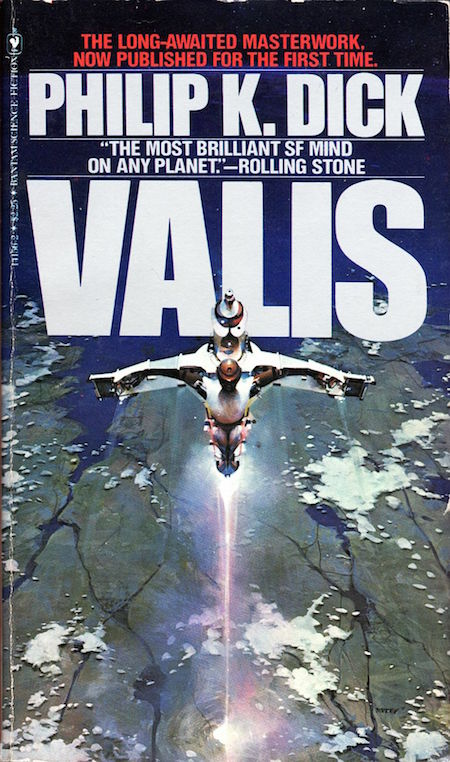 By mid-March, we'll have finished publishing NEW WAVE SCI-FI 75, which aims to identify Josh Glenn's 75 favorite science-fiction novels published during the Sixties (1964–1973) and Seventies (1974–1983). Here's the 1Q2019 lineup:
Stanislaw Lem's The Futurological Congress (1971) | John Sladek's Roderick at Random (1983) | Octavia E. Butler's Wild Seed (1980) | Russell Hoban's Riddley Walker (1980) | David Bowie's Ziggy Stardust album (1972) | Philip K. Dick's VALIS (1981) | Alan Moore's graphic novel V for Vendetta (1982–1989) | Brian Aldiss's Greybeard (1964) | Katsuhiro Otomo's graphic novel Akira (1982–1990) | James Tiptree Jr.'s Up the Walls of the World (1978)
*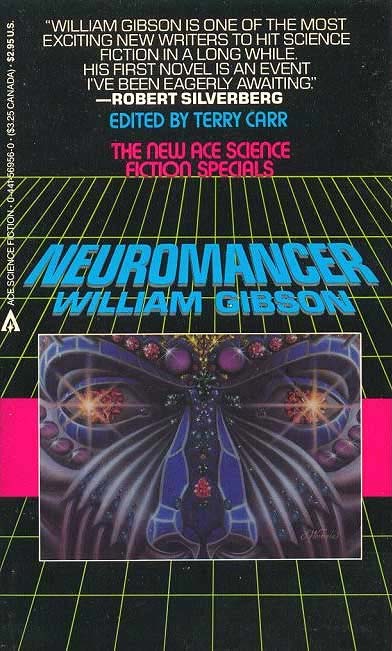 In mid-March, we'll begin publishing DIAMOND AGE 75, a new lit-list series aiming to identify Josh Glenn's 75 favorite science-fiction novels published during the Eighties (1984–1993) and Nineties (1994–2003). Here's the 1Q2019 lineup: William Gibson's Neuromancer (1984) | K.W. Jeter's Dr. Adder (1984) | Bruce Sterling's Schismatrix (1985).
---
SPECIAL SERIES
---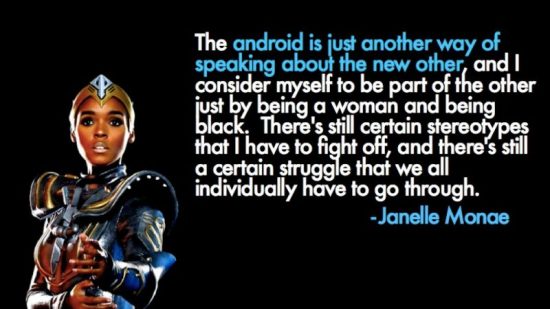 In 1Q2019, HILOBROW friend and long-time contributor Adrienne Crew will pick up where her Parliament Funkadelic-related P-AFROFUTURISM series left off (in 2011), with a new 10-part series: AFROFUTURISM. Adrienne tells us that she's planning installments on: dredlocks and tentacles, motherships, time travel, adaptation and hybridism, and more.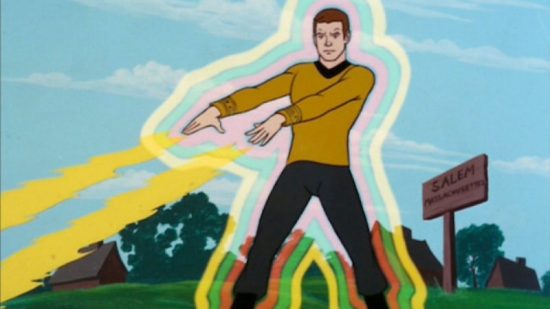 HILOBROW friend Adam McGovern (pictured above), who has contributed terrific contemporary comics- and pop culture-related columns such as textshow, PANEL ZERO, and THIS:, won't write a regular column for HILOBROW next year. But he'll continue to contribute in significant ways; let this note serve as a place-holder for his 1Q2019 contributions.
---
MONTHLY SERIES
---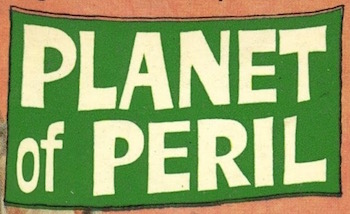 Lynn Peril will continue to surface and dimensionalize examples of "pink think" — ideas and attitudes about what constitutes proper female behavior — among other things, in her PLANET OF PERIL series.
*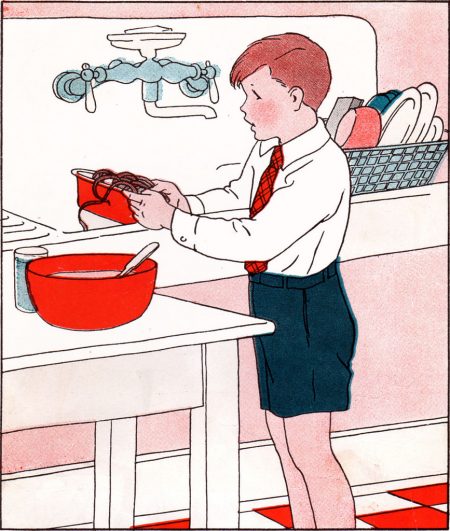 Tom Nealon will continue to interrogate suspect food history, and embellish it with his own theories, in his STUFFED series.
*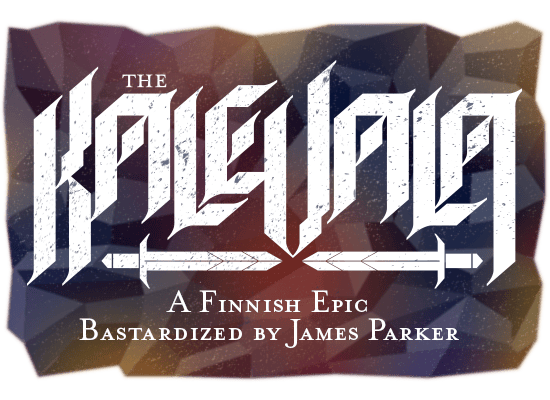 James Parker will continue to bastardize THE KALEVALA, a Finnish sequence of folkloric songs, runes, and charms.
*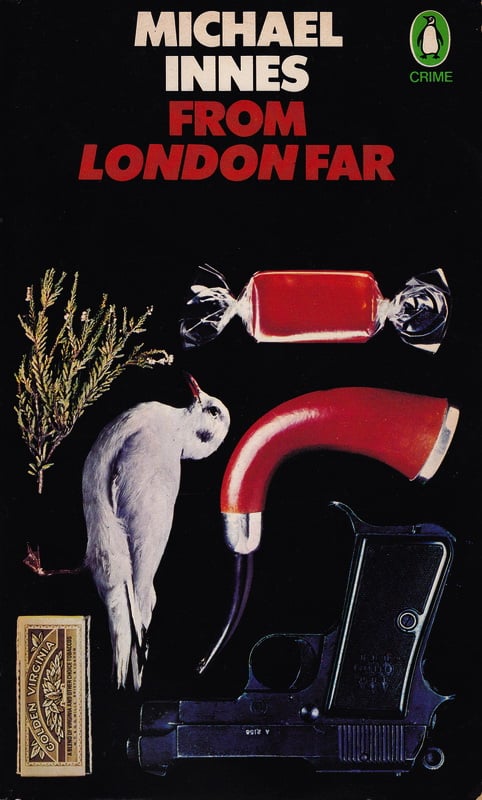 Over the course of 2019, Josh Glenn's LISTEN, HOLLYWOOD! series will propose a dozen 20th-century adventure novels that really ought to have been adapted for the big screen by now. You're welcome, Hollywood.
---
BEST ADVENTURES SERIES
---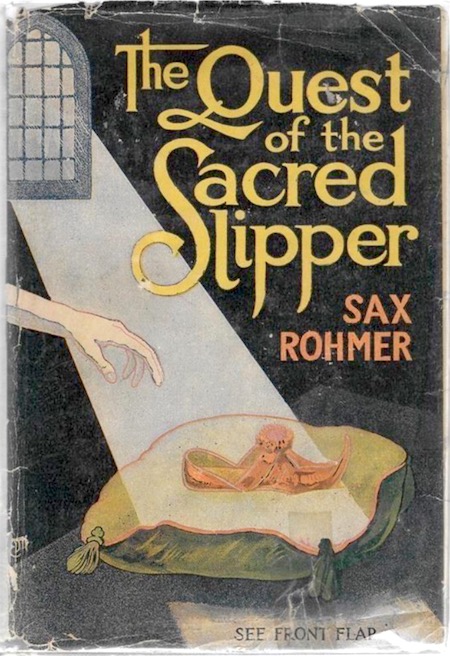 We'll publish four new installments in the BEST ADVENTURES series, which chronicles Josh Glenn's attempt to identify the 10 best adventures he's read from each year of the 20th century. Here's the 1Q2019 lineup:
BEST 1904 ADVENTURES, from George Barr McCutcheon's Beverly of Graustark to J.M. Barrie's Peter Pan and E. Nesbit's The Phoenix and the Carpet.
BEST 1909 ADVENTURES, from Maurice Leblanc's The Hollow Needle to Gaston LeRoux's The Phantom of the Opera to E.M. Forster's The Machine Stops.
BEST 1919 ADVENTURES, from Sax Rohmer's The Quest of the Sacred Slipper and John Buchan's Mr. Standfast to Johnston McCulley's The Mark of Zorro.
BEST 1969 YA & YYA ADVENTURES, from John Christopher's The Lotus Caves and Peter Dickinson's Heartsease to Mary Q. Steele's Journey Outside.
Each BEST ADVENTURES installment will first be published as 10 individual posts.
---
CURATED SERIES
---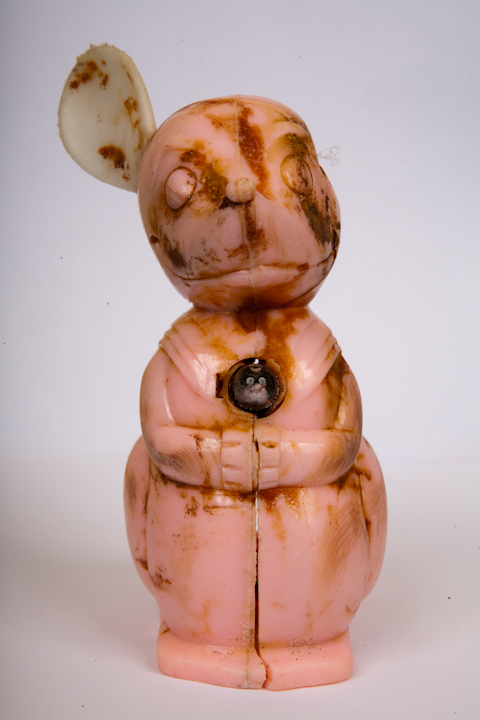 In January, we'll finish up ANOTHER 12 DAYS OF SIGNIFICANCE, a series that reprints object-oriented fiction originally written for Josh Glenn and Rob Walker's 2009–2010 anthropological-literary experiment SIGNIFICANT OBJECTS.
Here's the 1Q2019 lineup: Rachel Axler on FORTUNE-TELLING DEVICE | Sean Howe on PABST BOTTLE OPENER | Susannah Breslin on NECKING TEAM BUTTON | Tim Carvell on ROUND BOX | Susanna Daniel on SHARK AND SEAL PENS | Chris Adrian on KANGAMOUSE
*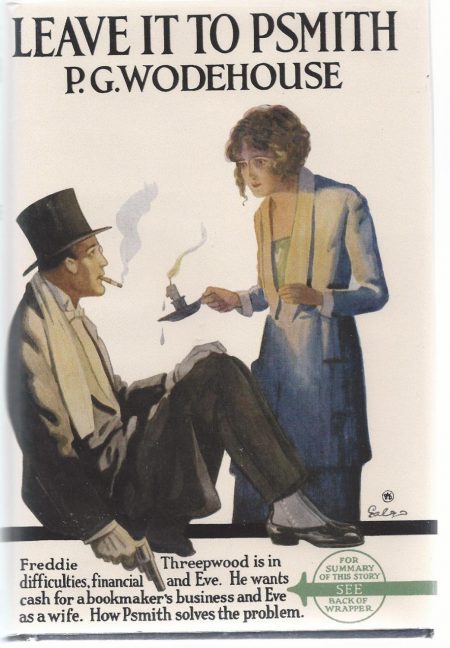 During 1Q2019, HiLoBooks will begin serializing P.G. Wodehouse's Leave It to Psmith (1923), the last and most rewarding of four novels featuring the dandy, wit, and would-be adventurer Ronald Eustace Psmith, here at HILOBROW. Leave It to Psmith's copyright will enter the public domain in 2019.
***
BEST OF HILOBROW: 2010 | 2011 | 2012 | 2013 | 2014 | 2015 | 2016 | 2017 | 2018 | 2019 | 1Q2020 | 2Q2020 | 3Q2020 SNEAK PEEK.