Hypocrite Idler 3Q2014
By: Joshua Glenn
October 6, 2014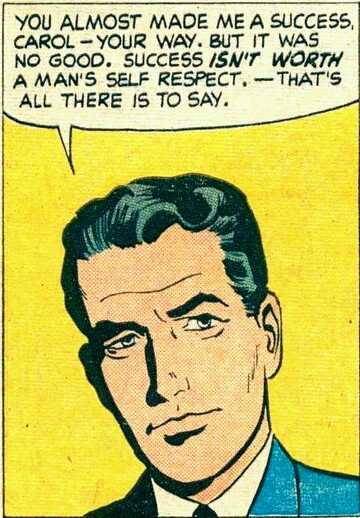 To idle is to work on meaningful and varied projects — and also to take it easy. (Like Nas, "I used to hustle/Now all I do is relax and strive.") If you're interested in my projects from July, August, and September 2014, please keep reading; otherwise, don't! The title of this series of posts refers to this self-proclaimed idler's inability to take it easy.
MORE HYPOCRISY: 2010 | 2011 | 2012 | 2013 | 2014 | 2015 | 2016 | 2017 | 2018 | 2019 | 1Q2020 | 2Q2020 | 3Q2020 | 4Q2020 SNEAK PEEK.
***
UNBORED GAMES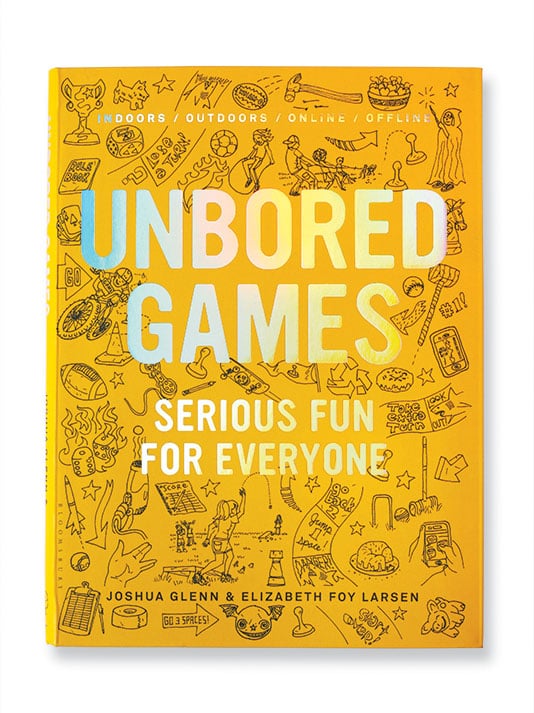 In August, copies of my new book, the family activities guide UNBORED Games: Serious Fun for Everyone, arrived from the printers. Bloomsbury will publish it on October 14! Please ask for it at your local bookstore, order it online, and/or help us spread the word.
UNBORED Games is a family activity book that takes fun seriously. Gleaning insights from today's most insightful game designers and gamification theorists, the book includes rules to dozens of indoor, outdoor, online and offline games — as well as expert gaming essays and Q&As, DIY game-building projects, classic lit excerpts, and comics. Like the acclaimed, bestselling UNBORED: The Essential Field Guide to Serious Fun (2012), Elizabeth Foy Larsen and I co-authored and co-edited UNBORED Games. As before, the book was designed and art-directed by Tony Leone, and it was illustrated by Mister Reusch and Heather Kasunick.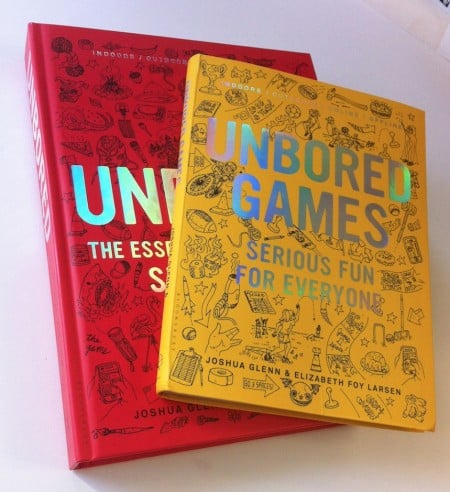 We were thrilled when UNBORED Games received a starred review in Library Journal. The review reads, in part, as follows:
Coauthors Glenn and Larsen have reunited to create a delightful and engaging compilation of games galore, from the indoors to the outdoors, from the computer to the traditional board game. … VERDICT: Overall, this book just screams "fun." Readers both young and old will find something appealing here, as there is a game or activity to fit every mood and every game-playing preference. Highly recommended for all ages.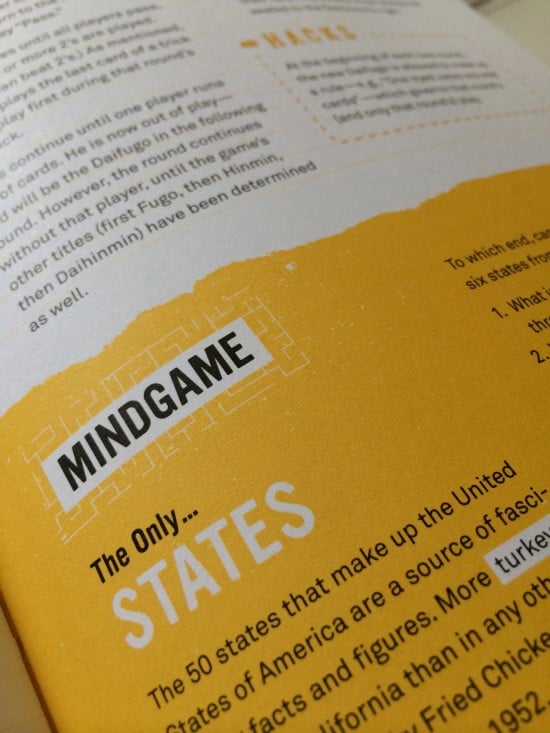 In addition to the rules to some 75 games, you'll find herein: Expert essays by gamers Chris Dahlen, Catherine Newman, Stephen Duncombe, and Richela Fabian Morgan; Best Ever lists (including Apps to Play with a Grownup and Cooperative Boardgames); DIY game-building projects (Beanbag Toss, Rocket Racing Game, Duct Tape Boardgame); Secret History Comics by Joe Alterio and Heather Kasunick; Q&As with Apps for Kids podcasters Mark and Jane Frauenfelder, Anomia inventor Andrew Innes, and others; Train Your Grownup features (including Dance-Off and Gamify Your Favorite Causes); classic literature excerpts; and brain-teasing Mindgames by Patrick Cates.
I should also mention two other UNBORED projects: (1) Elizabeth and I spent much of 3Q2014 writing and editing a second UNBORED spinoff — tentatively titled UNBORED Adventure — which Bloomsbury will publish in Fall 2015. (2) Our team is currently negotiating with one of our all-time favorite game companies to produce not one but two UNBORED activity kits in 2015. We're excited by these developments, and grateful for the opportunity to expand UNBORED's purview.
MORE UNBORED: Our website, Unbored.net, features lots of activities (EXPLORE, MAKE & DO, GAMES) and lists of our favorite books, movies, music, and more (BEST OF) | Follow @UnboredGuide on Twitter | Follow UNBORED's FB page | Follow UNBORED's Instagram
***
SEMIOTIC ANALYSIS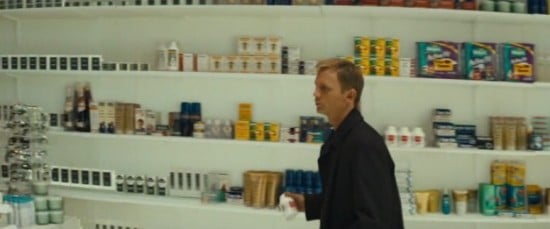 As mentioned earlier this year, in April I launched a new semiotic culture and brand analysis agency, SEMIOVOX LLC. My partner in this venture is veteran brand innovation expert Ron Rentel, founder of the insights agency CONSUMER EYES.
Over the past 15 years, I've worked with 100+ world-class companies and agencies to optimize brand communication, develop breakthrough pack designs, innovate, and increase relevance. I thought I was busy then, but only since starting Semiovox have I truly understood what it means to hustle. In July, August, and September 2014 alone, we were hired to conduct analyses on behalf of multinational breakfast cereal, automotive, convenience food, beverage alcohol, and confectionery brands. Also, via dozens of pitch meetings, we educated innumerable consumer researchers, marketers, brand planners, and other interested parties in the practical, "actionable" application of semiotics.
To visit the Semiovox website, please click on the logo below.

PS: In 3Q2014, I continued to add posts to the semiotic series CODE-X.
***
HILOBROW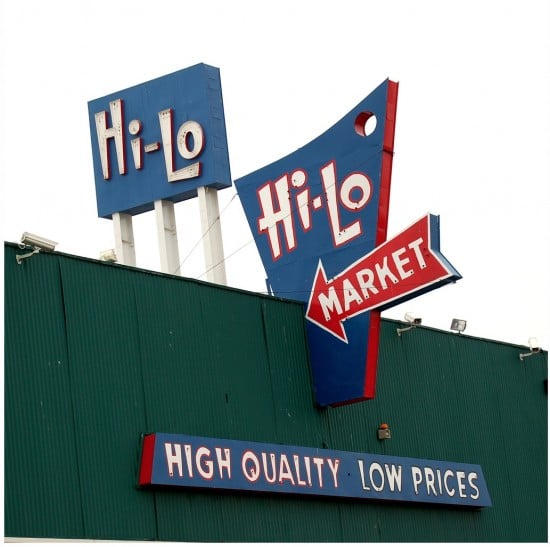 I'm the editor of HiLobrow. To get a sense of what we published in July, August, and September, please check out the post HILOBROW 3Q2014. I'll just a mention a few highlights from that period, below.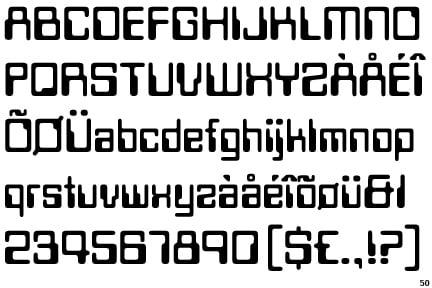 I'm particularly proud of having conceived and edited the series KERN YOUR ENTHUSIASM. In August, 25 contributors analyzed and celebrated 25 of their favorite (and least favorite) typefaces: Matthew Battles on ALDINE ITALIC | Adam McGovern on DATA 70 | Sherri Wasserman on TORONTO SUBWAY | Sarah Werner on JOHNSTON'S "HAMLET" | Douglas Wolk on TODD KLONE | Mark Kingwell on GILL SANS | Joe Alterio on AKZIDENZ-GROTESK | Suzanne Fischer on CALIFORNIA BRAILLE | Gary Panter on SHE'S NOT THERE | Deb Chachra on FAUX DEVANAGARI | Peggy Nelson on FUTURA | Tom Nealon on JENSON'S ROMAN | Rob Walker on SAVANNAH SIGN | Tony Leone on TRADE GOTHIC BOLD CONDENSED NO. 20 | Chika Azuma on KUMON WORKSHEET | Chris Spurgeon on ELECTRONIC DISPLAY | Amanda French on DIPLOMA REGULAR | Steve Price on SCREAM QUEEN | Alissa Walker on CHICAGO | Helene Silverman on CHINESE SHIPPING BOX | Tim Spencer on SHATTER | Jessamyn West on COMIC SANS | Whitney Trettien on WILKINS'S REAL CHARACTER | Cintra Wilson on HERMÈS vs. HOTDOG | Jacob Covey on GOTHAM.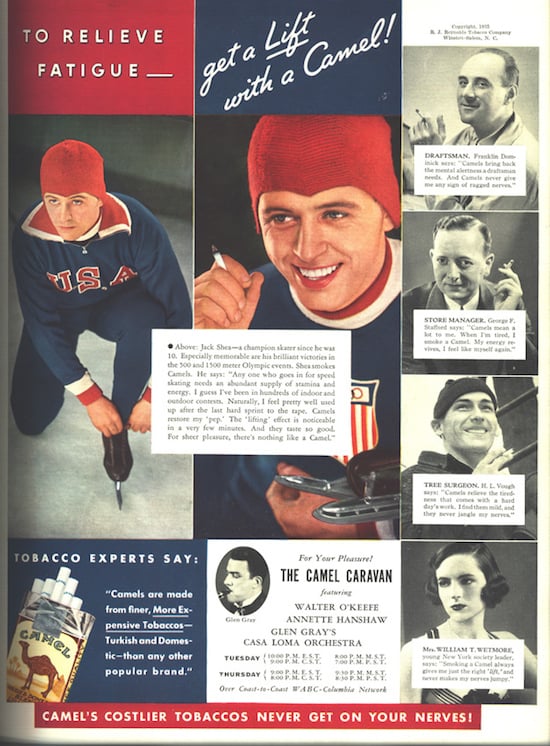 In July, I launched a new ongoing HiLobrow series: RADIUM AGE CONTEXT. The series will surface evidence of the social and cultural context within which Radium Age (1904–33) science fiction was first produced and received.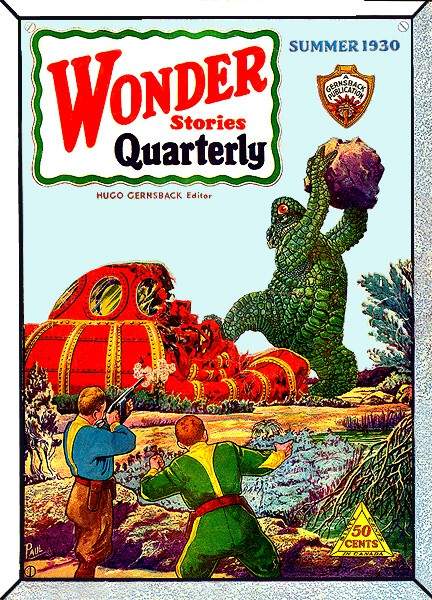 3Q2014 saw the publication of some 50 new installments in the HILO HEROES series, which I've been editing for five years now. I wrote two of the latest batch of posts: Hugo Gernsback and John Buchan.
***
SAVE THE ADVENTURE BOOK CLUB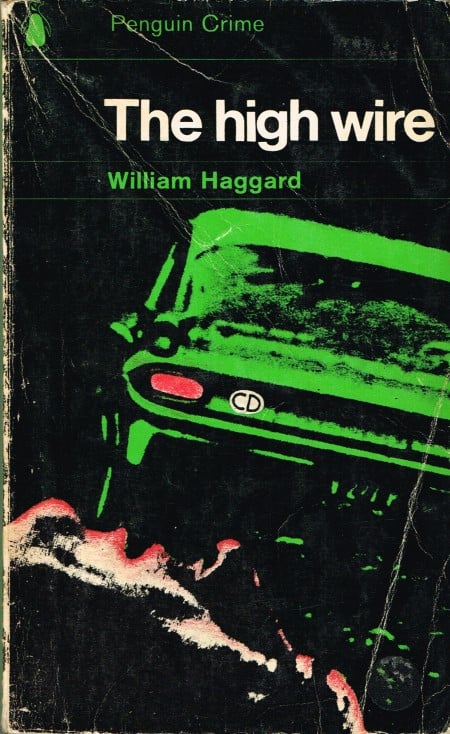 Since last September, I've been working with Singularity & Co. to rescue great but forgotten (un-digitized, out-of-print) adventure novels from obscurity. It took a while to get their book club, SAVE THE ADVENTURE, started, but in 3Q2014 they finally got it up and running. Here's the website: SaveTheAdventure.com.
I'm not responsible for choosing all of the books reissued by SAVE THE ADVENTURE, but I do have a long list of favorite titles I'd like to see digitized (and, in some cases, sprung from copyright limbo). Among the titles on my list are two which I've copy-edited — because of the typos introduced by scanning — and which Singularity & Co. has now released: Morley Roberts's 1900 hunted-man adventure The Fugitives (which I stumbled upon in Tom Nealon's bookstore Pazzo years ago, and which we're currently serializing here at HILOBROW), and William Haggard's 1963 espionage adventure The High Wire (which we'll begin serializing here in November).
Several more books from my list of great but obscure and un-digited adventures are currently in the works!
***
SNAPSHOTS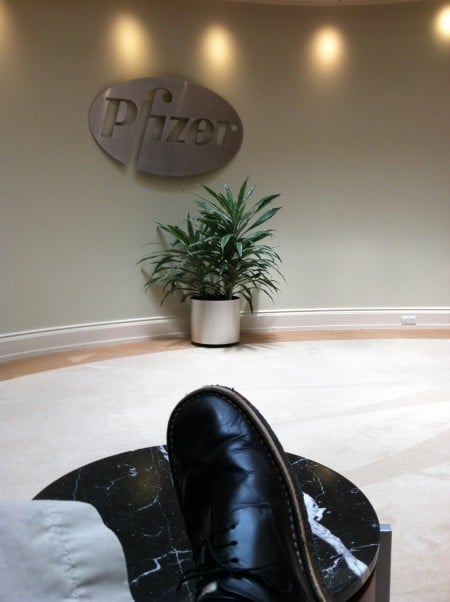 In July, I was invited to give a presentation about commercial semiotics at Pfizer. In New Jersey.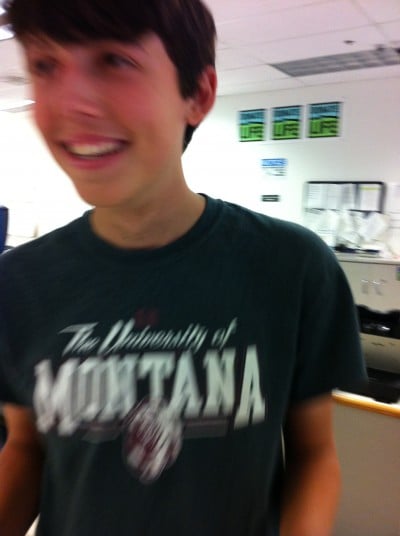 Also in July: I took my 16-year-old son to get his driver's permit!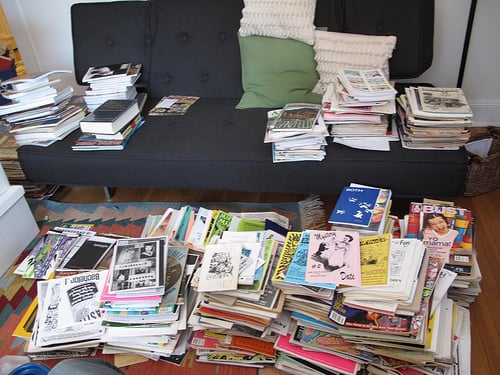 In August, the University of Iowa Libraries finished cataloging the Joshua Glenn Zine Collection — which takes up 15 linear feet of space in their archives — and they've published an online finder's guide. HERE IT IS. For more info about this collection, see Regression Toward the Zine.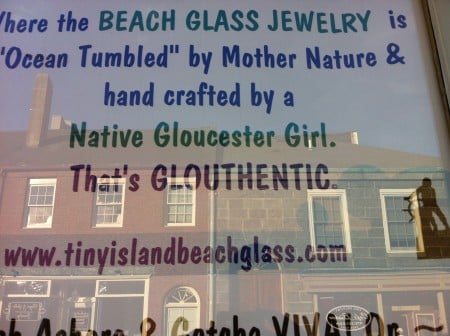 Also in August: My family spent a week in Gloucester, Mass.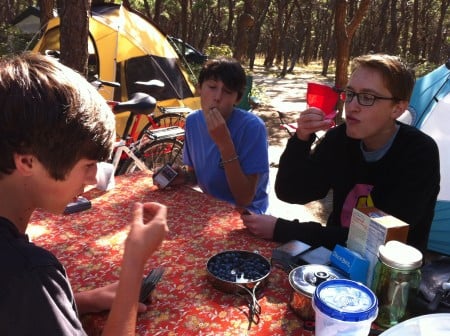 … and a week car-camping in Truro, Mass., with our friend (and HiLo contributor) Charlie Mitchell. Also with my sister Laurie, and her husband Lawry.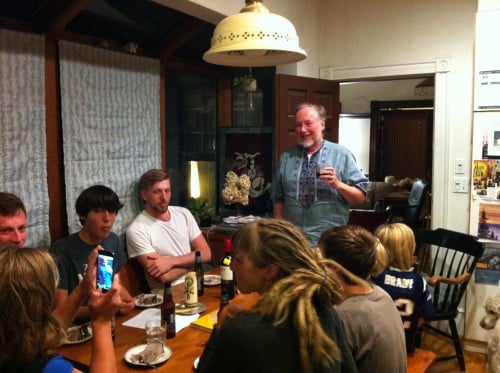 In September: My three brothers and three sisters, their spouses and significant others, my nieces and nephew, my wife and sons and I, and my stepmother celebrated my father Charlie Glenn's 76th.
***
MISCELLANEOUS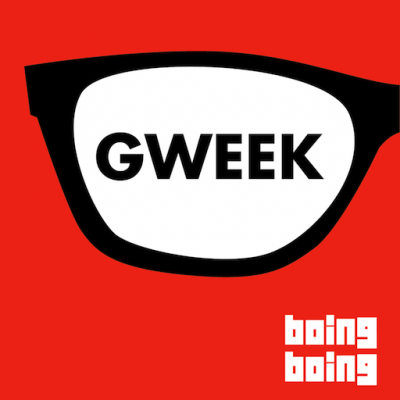 In September, I appeared on Boing Boing's GWEEK podcast (#162), hosted by Mark Frauenfelder. We talked about: the KERN YOUR ENTHUSIASM series, the SAVE THE ADVENTURE book club, Lydia Millet's 2014 YA "cli-fi" novel Pills and Starships, and Adam McGovern and Paolo Leandri's comic book Nightworld.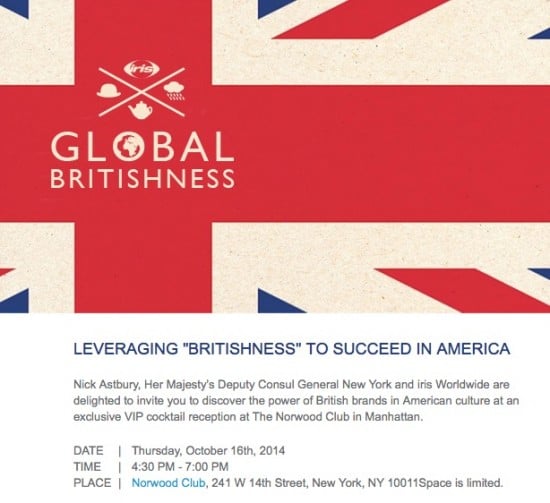 On October 16, I will deliver a few remarks on "British-ness" coding in US culture — and the activation of this coding by successful British brands. The event, which is for marketing types, will be hosted by the British-founded creative agency Iris Worldwide, at NY's Norwood Club.
***
MORE HYPOCRISY: 2010 | 2011 | 2012 | 2013 | 2014 | 2015 | 2016 | 2017 | 2018 | 2019 | 1Q2020 | 2Q2020 | 3Q2020 | 4Q2020 SNEAK PEEK.