HYPOCRITE IDLER 4Q2020
By: Joshua Glenn
December 26, 2020
To idle is to work on meaningful and varied projects — and to take it easy. The series title refers to this self-proclaimed idler's inability to take it easy.
HILOBROW is a noncommercial blog! The info below should not be construed as a vulgar advertisement for SEMIOVOX, UNBORED, THE ADVENTURER'S GLOSSARY, MIT PRESS's RADIUM AGE SERIES, SEMIOFEST SESSIONS, LOST OBJECTS, GO WEST, or any of my various more-or-less profitable projects. It is merely an update on my doings and undoings — in this case, during 4Q2020.
MORE HYPOCRISY: 2010 | 2011 | 2012 | 2013 | 2014 | 2015 | 2016 | 2017 | 2018 | 2019 | 2020 | 2021 | 2022 | 1Q2023.
***
---
SEMIOVOX
---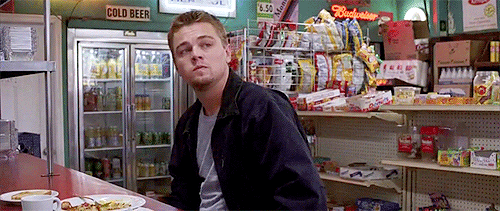 Above: Josh conducting research in the field.
I've fossicked as a consulting semiotician since 1999. In 2014, Ron Rentel (head of Consumer Eyes) and I cofounded the semiotics-fueled branding consultancy SEMIOVOX, with the goal of fusing consumer research and semiotic analysis into a single powerful methodology. During 4Q2020, Semiovox consulted — with brands and their agency partners — on positioning, innovation, and pack design projects for the sake of which we analyzed the unspoken codes of such categories as Luxury Watches, Luxury Automotive, Men's Grooming, Luxury Spirits, Men's Fashion, Hot Sauce, BBQ Sauce, Spices, and Srirachas.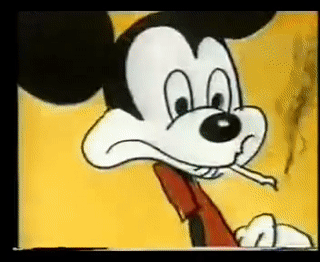 In October, I remotely recorded a few "pickups" for the as-yet-untitled Mickey Mouse documentary directed by Jeff Malmberg (Marwencol), which will air on Disney+ in 2021. The film, which is produced by Morgan Neville (Won't You Be My Neighbor?), aims to become the definitive analysis of Mickey Mouse's cultural impact. I was interviewed on-camera by Malmberg and crew last December.
In November, Mark Frauenfelder's terrific new newsletter, The Magnet, asked me to describe how a semiotician might approach designing warnings that will encourage those in the far future to avoid nuclear waste dumps. Also in November, I guested on this episode of Joe Alterio and Brian Fling's Designer & Designer podcast.
*
Earlier this year, we launched the eponymous SEMIOVOX blog. Here's a sampling of our 4Q2020 publishing efforts.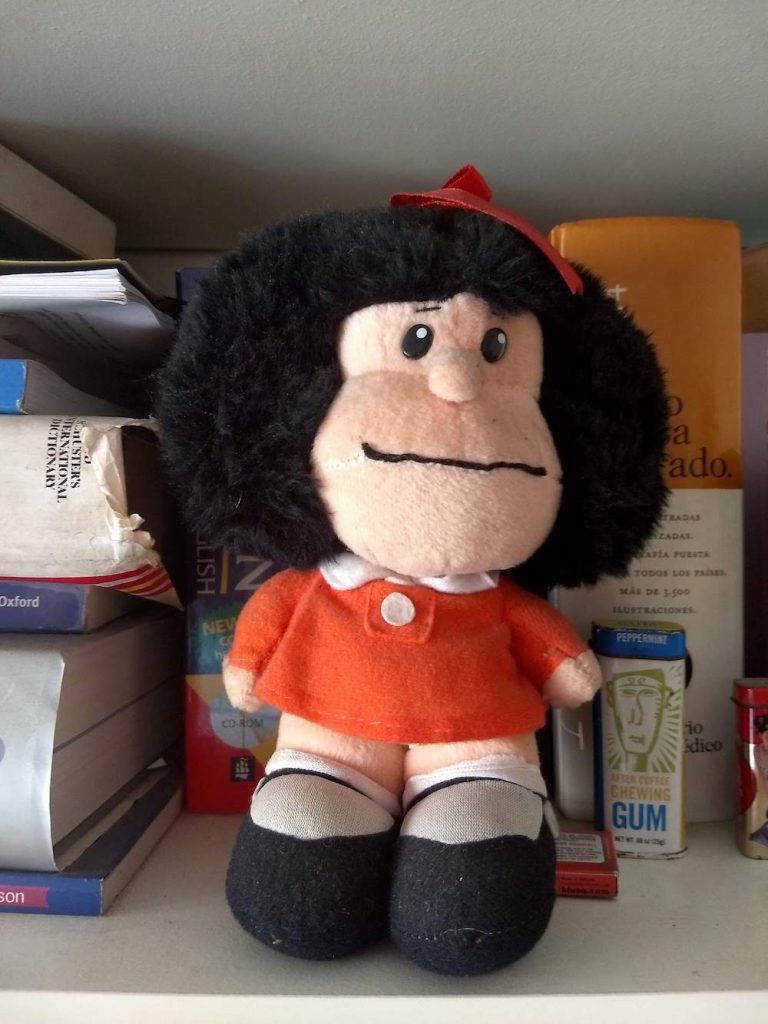 OBJECT ORIENTED. We continued to publish stories, written by our global network of applied-semiotics colleagues, about objects of personal significance. Here's the 4Q2020 lineup: Luca Marchetti on TEAPOT | Charles Leech on ORNAMENT | Brian McIntyre on BONE & FLINT NECKLACE | Gabriela Pedranti on MAFALDA DOLL | Sarah Johnson on JOAN OF ARC FIGURINE | Vijay Parthasarathy on BINGO | Aiyana Gunjan on WEDDING DUCKS | Serdar Paktin on NEY | Paulina Goch-Kenawy on VASE | Daria Arkhipova on POKER CHIP | Iván Islas on THERMOS | Sónia Marques on CABBAGE TUREEN | Thierry Mortier on BICYCLE BELL.
I'm very grateful to SEMIOVOX's contributors! Many of whom offered much-appreciated words of comfort and solidarity as we all, around the world, anxiously awaited the 2020 presidential election results.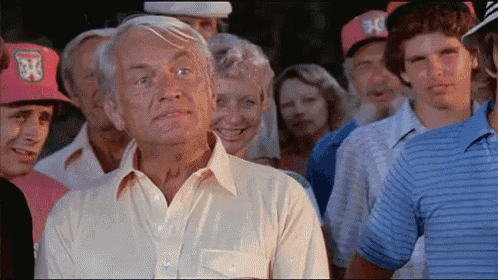 CADDYSHACK CODES. Inspired by a kind of vision I had, earlier this year, during 4Q2020 I began publishing a series of posts unpacking the paradigms, thematic complexes, and source codes ("signs") of the 1980 golfing comedy Caddyshack. Here's the lineup: GOLF CLUB | CADDY SHACK | DR. BEEPER | DANNY NOONAN | JUDGE SMAILS | CARL SPACKLER | TY WEBB | AL CZERVIK.
SEMIOTICS-ADJACENT WRITINGS. During 4Q2020, I posted a few older essays of mine — originally published by The Boston Globe, The Baffler, Slate, Cabinet, The Idler, and elsewhere — that seem like a good fit for SEMIOVOX. For example: AND WE LIVED BENEATH THE WAVES (Psychedelic revelations about the artificial nature of reality)| ORIGIN OF THE POGO (The role of anthropologists is to interpret the guiding symbols of each culture) | LOVE, DR. STRANGE (He looks like a man who's been through an ordeal) | VIRUS X (A meme that has propagated from one pulp genre to another…) | THE WOOLLETT QUESTION ("A small, trivial, rather ridiculous object.") | THE SWEETEST HANGOVER ("If there's a cure for this, I don't want it!") | WE ARE IRON MAN ("Heavy boots of lead / Fills his victims full of dread.") | GENERATION OK ("Don't be fooled into thinking there has to be a reason for everything.")
---
HILOBROW
---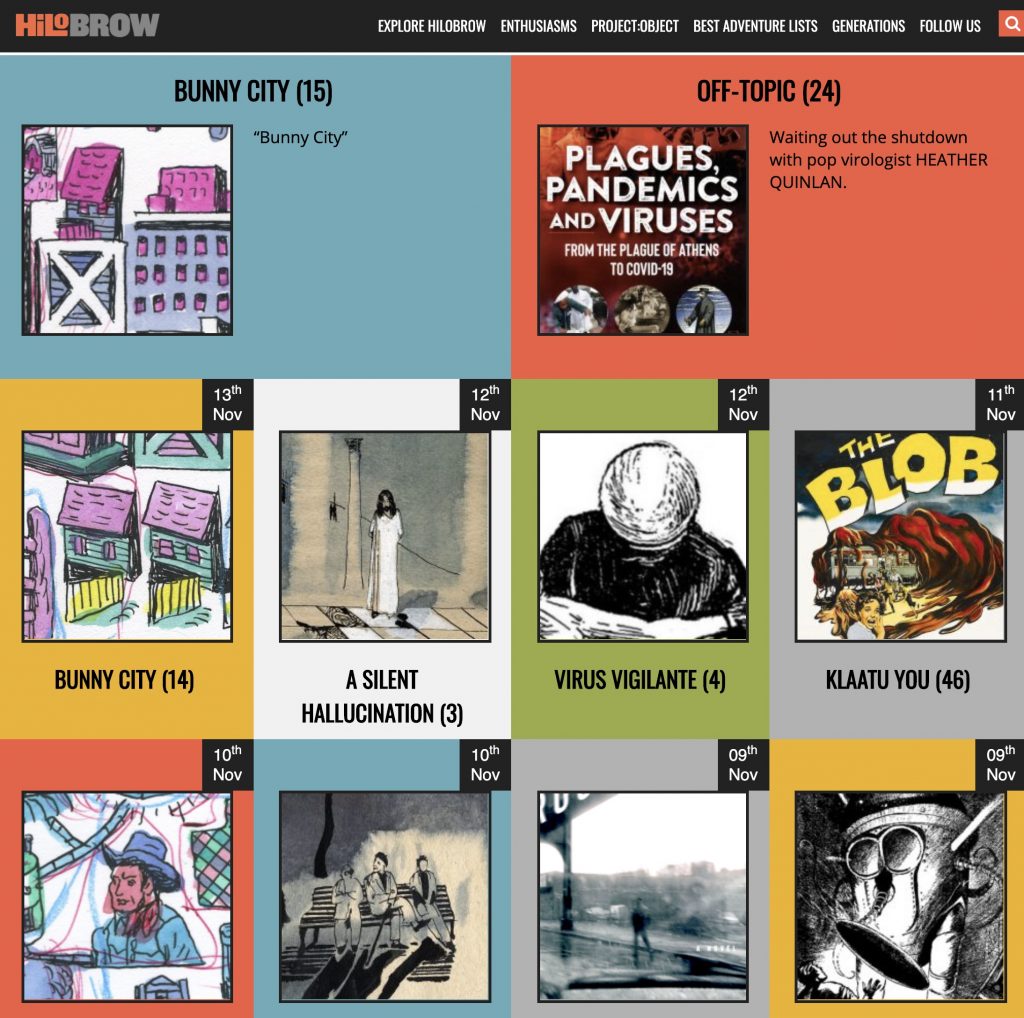 I'm the editor and publisher, here at HILOBROW. To see what our friends and contributors have written since October 1, please check out the HILOBROW 4Q2020 post. To learn what we're planning, check out the HILOBROW 1Q2021 SNEAK PEEK post. Below, I'll just mention one 4Q2020 series that I edited.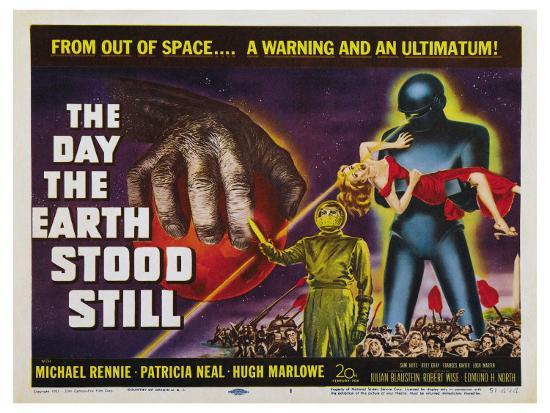 The weekly series, here at HILOBROW in 2020, was KLAATU YOU. I invited 50 friends and regular contributors to wax enthusiastic about their favorite pre-Star Wars sci-fi movies. Here's the 4Q2020 lineup:
Marc Weidenbaum on COLOSSUS: THE FORBIN PROJECT | Neil LaBute on 20,000 LEAGUES UNDER THE SEA | Vicente Lozano on DAY OF THE DOLPHIN | Tom Roston on SLAUGHTERHOUSE-FIVE | Katya Apekina on A BOY AND HIS DOG | Chelsey Johnson on THE BLOB | Heather Kapplow on SPACE IS THE PLACE | Brian Berger on THE BEAST FROM 20,000 FATHOMS | Anthony Miller on THE DAY THE EARTH STOOD STILL.
I'm very grateful to HILOBROW's contributors, many of whom donated their fees to the ACLU.
---
SIGNIFICANT OBJECTS
---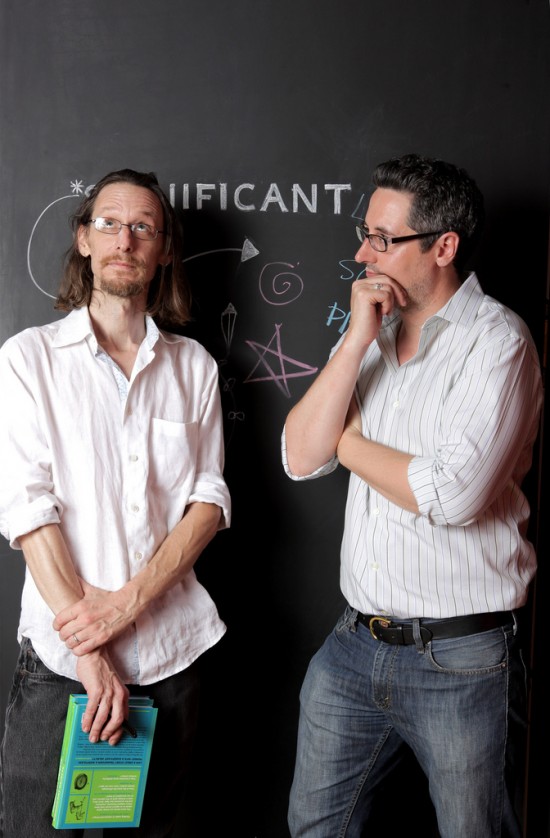 Rob Walker (left) and Josh at a 2012 party for the Significant Objects book.
Rob Walker and I began collaborating on the literary/economic/anthropological experiment Significant Objects back in 2009. Over a decade later, we're still at it. Although since June we've been taking a break from our Project:Object series (here at HILOBROW), the overall project continues to evolve and percolate.
In mid-October, I enjoyed speaking via Zoom to MIT's Design Studio: Objects and Interaction class (4.031, in the Department of Architecture). I'm grateful to computation designer Marcelo Coelho for inviting me to discuss significant objects. His students' own significant objects were eye-opening… and quite moving.
And in December, Rob and I "inked a development agreement," as they say in the biz, with a production company interested in developing and/or producing "a television series, program or other audiovisual work with a television network or other financier based on the property Significant Objects." A TV/streaming program version of Significant Objects — who would've thunk it?
---
THE ADVENTURER'S GLOSSARY
---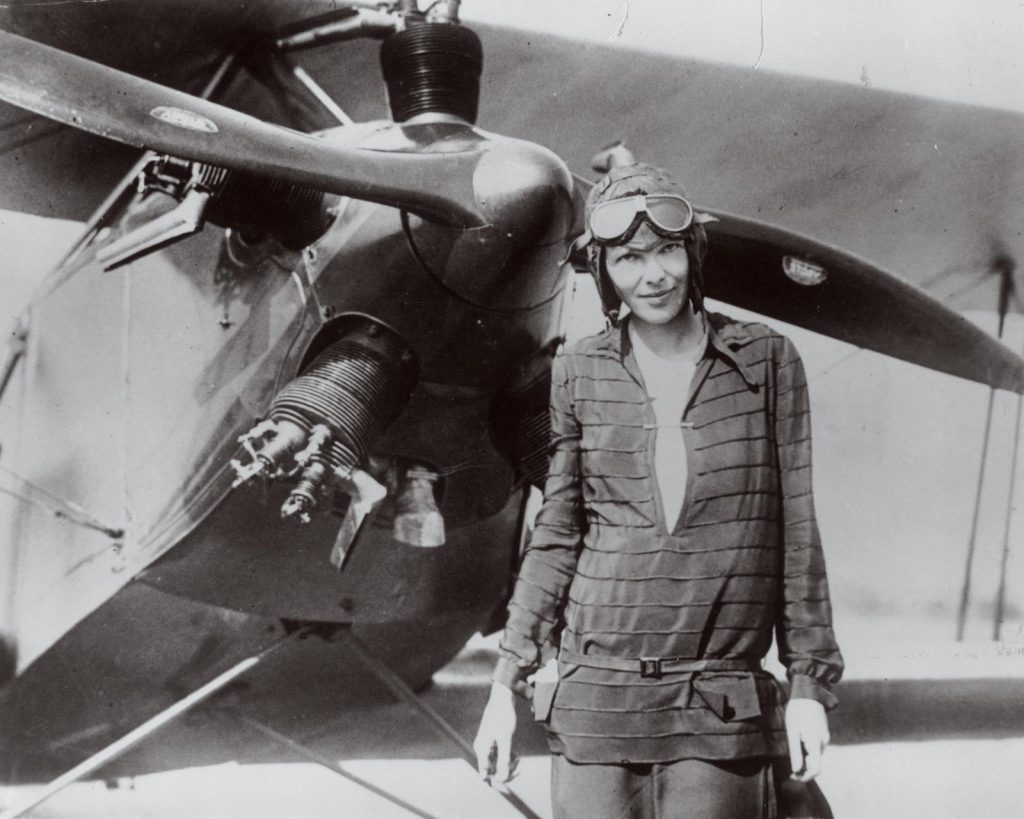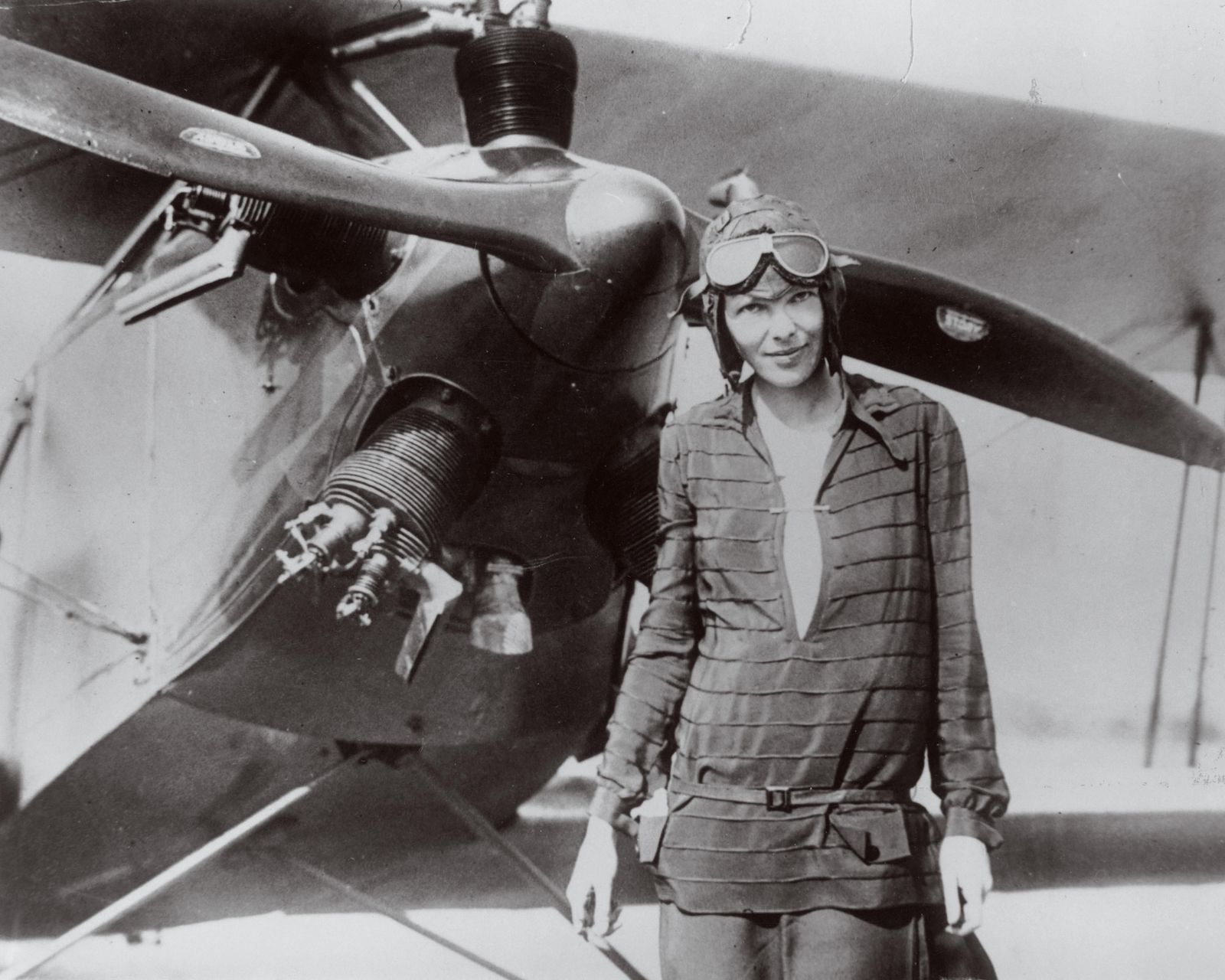 As of December 23, McGill-Queen's University Press, one of Canada's leading academic publishers, has officially acquired the publishing rights to THE ADVENTURER'S GLOSSARY — a book that will feature an abecedarian enchiridion by yours truly, a long essay by Mark Kingwell, and illustrations by the cartoonist Seth. The book will serve as a prequel of sorts to the team's previous collaborative efforts The Idler's Glossary (2008) and The Wage Slave's Glossary (2011).
Mark and Seth are two of my all-time favorite collaborators, so this project is a sheer joy. Our thanks to Khadija Coxon at MQUP, and also to the peer reviewers — who were gratifyingly enthusiastic.
---
RADIUM AGE SCIENCE FICTION
---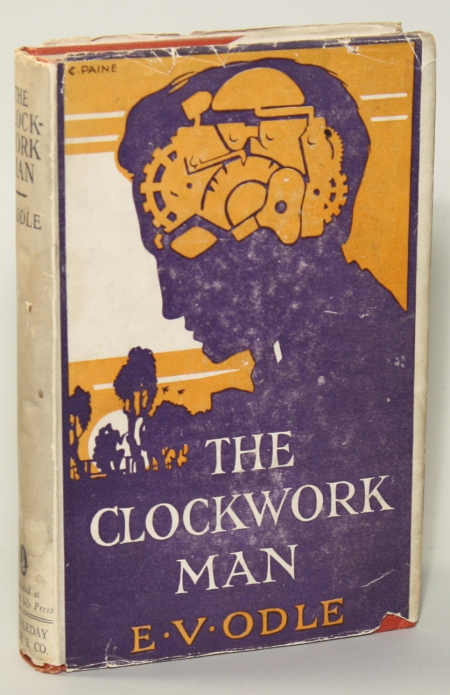 As reported in the 2Q2020 HYPOCRITE IDLER post, I've been persuaded by the MIT Press to sign on as founding editor of a series of reissued Radium Age (proto-) science-fiction novels and stories. We've got three novels and a collection of stories in the works for Spring 2022; in December, I received the introductions that I've commissioned for the novels — from Annalee Newitz, Astra Taylor, and Sarah Cole — and they are even more brilliant and informative than I'd hoped.
Now, I just have to write my own introductory essays…
---
READING & WRITING
---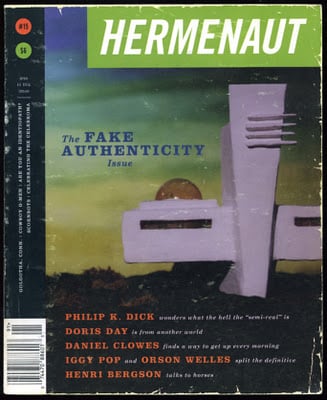 The 37th issue of Post Road — a biannual literary journal published by the Department of English at Boston College — was delayed by COVID, but an online version has finally appeared. (The print version will come out in 2021.) BC professor and HILOBROW friend Carlo Rotella invited me to contribute a piece to the issue's guest folio, the theme of which is "Do It Right vs. Make It New." I wrote about my collaboration, over 20 years ago, with designer Tony Leone, when we reinvented the look of Hermenaut. Excerpt:
I remember vividly the moment when [Tony] unveiled his page designs for Hermenaut. It was a revelation. He established a baseline grid, standardized headline treatments, fashioned a coherent navigation system — which meant that whenever we disrupted any of these design elements, it registered as a shock. The dialectic of the institutional vs. the autonomous was now enacted visually, in our pages.
PS: HILOBROW friend James Parker's contribution is here, and Carlo's introduction is here.
*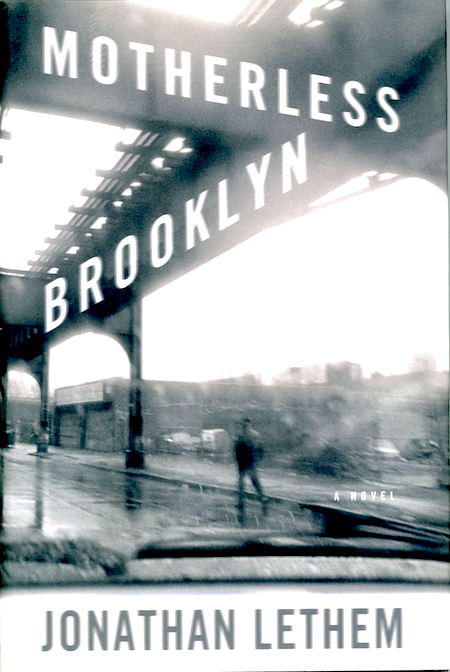 HILOBROW published four new installments in my long-running BEST ADVENTURES PROJECT. Here's the 4Q2020 lineup:
Each BEST ADVENTURES installment was first published as 10 individual posts.
PS: RIP John le Carré (1931–2020), the greatest of the greats.
---
GO WEST
---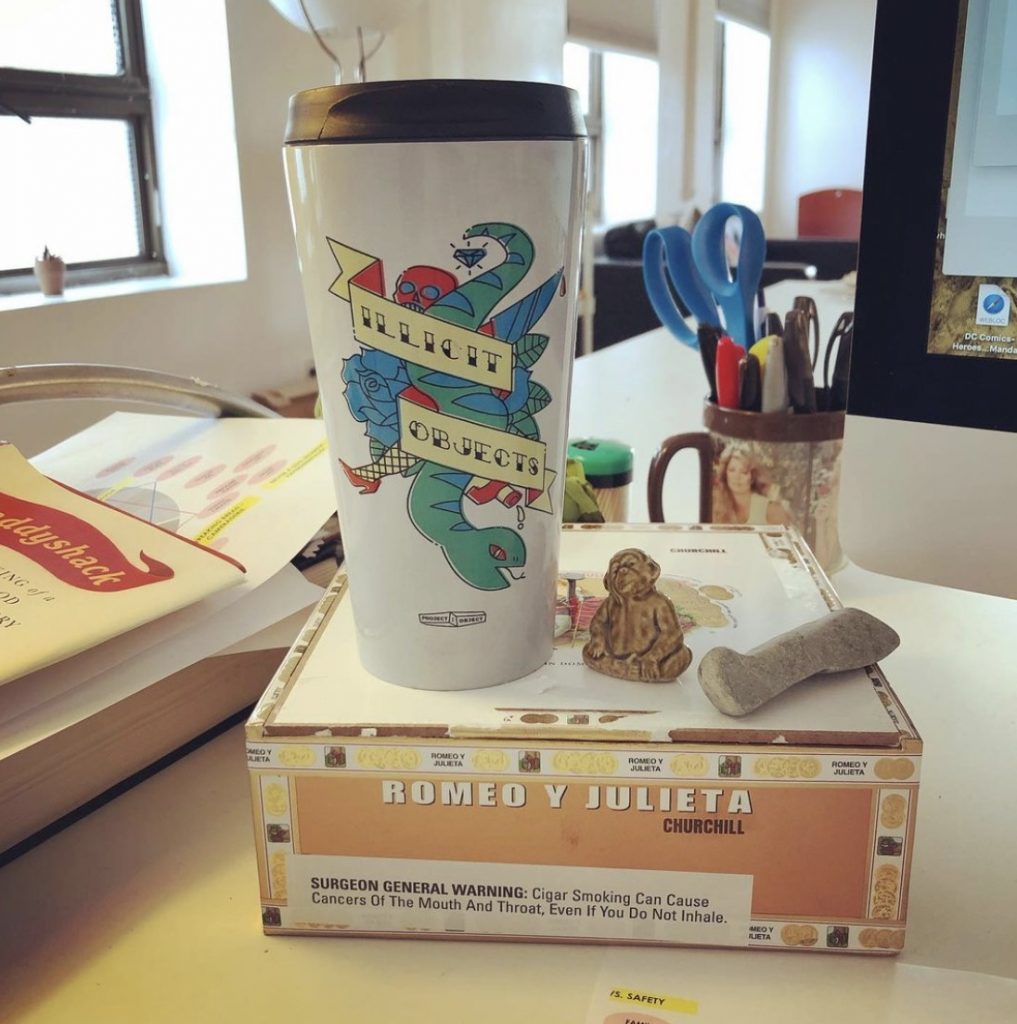 Go West, the co-working space I helped start in Boston's West Roxbury neighborhood, has evolved — under the pressure of the epidemic — into a shared-office space. Each of our seven offices is now shared by users who (for safety's sake) don't overlap.
The Go West community, these days, is composed of entrepreneurs like Anomia Press, Tony Leone Design, Performant Software, Jackrabbit Learning Experience, and Modern Renaissance Legal — as well as remote workers for, among other fine companies and NGOs, Archipelago Strategies Group, Calabash Labs, Eaton Vance, and The Building Electrification Initiative.
---
TAKING IT EASY
---
Susan and I did our best to help flatten the curve, during 4Q2020…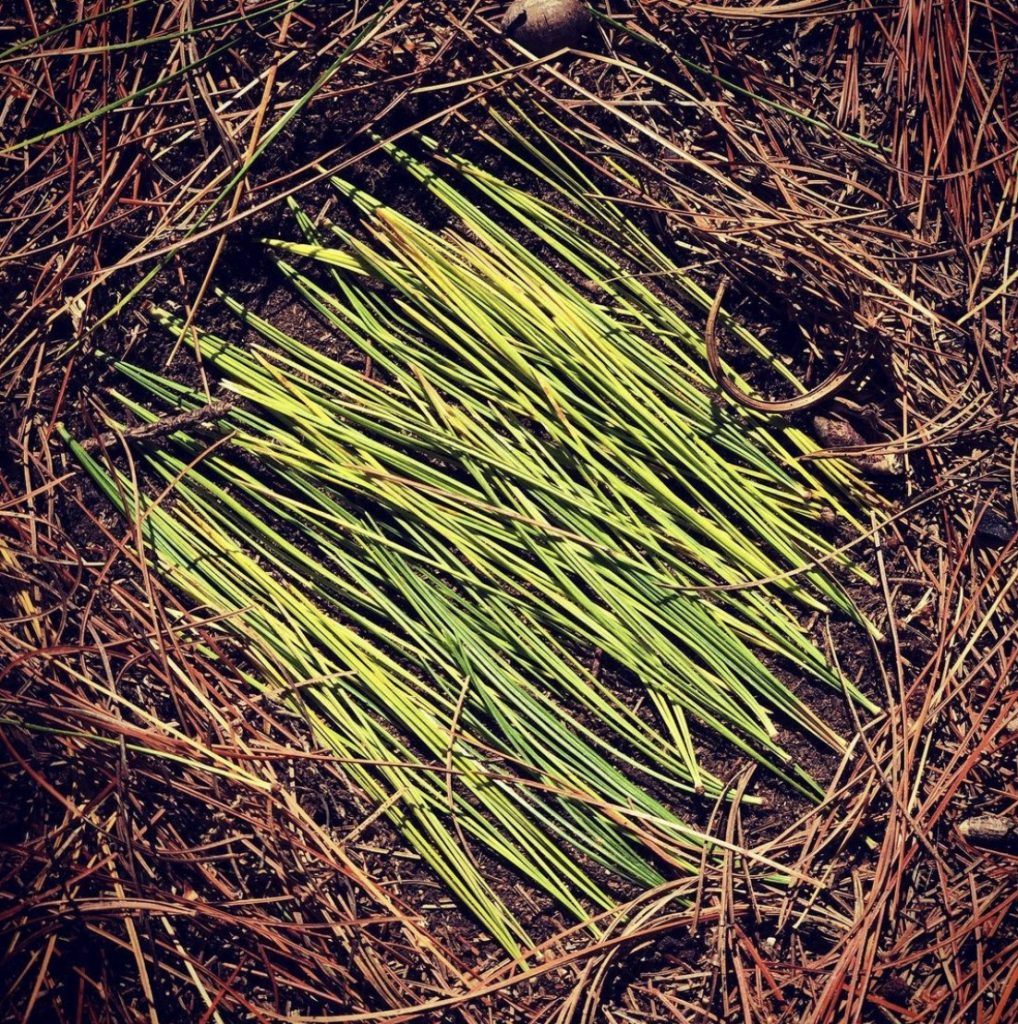 Throughout the fall, we took many long walks in the woods. To keep things interesting, we made many "environmental art" installations like the one pictured here.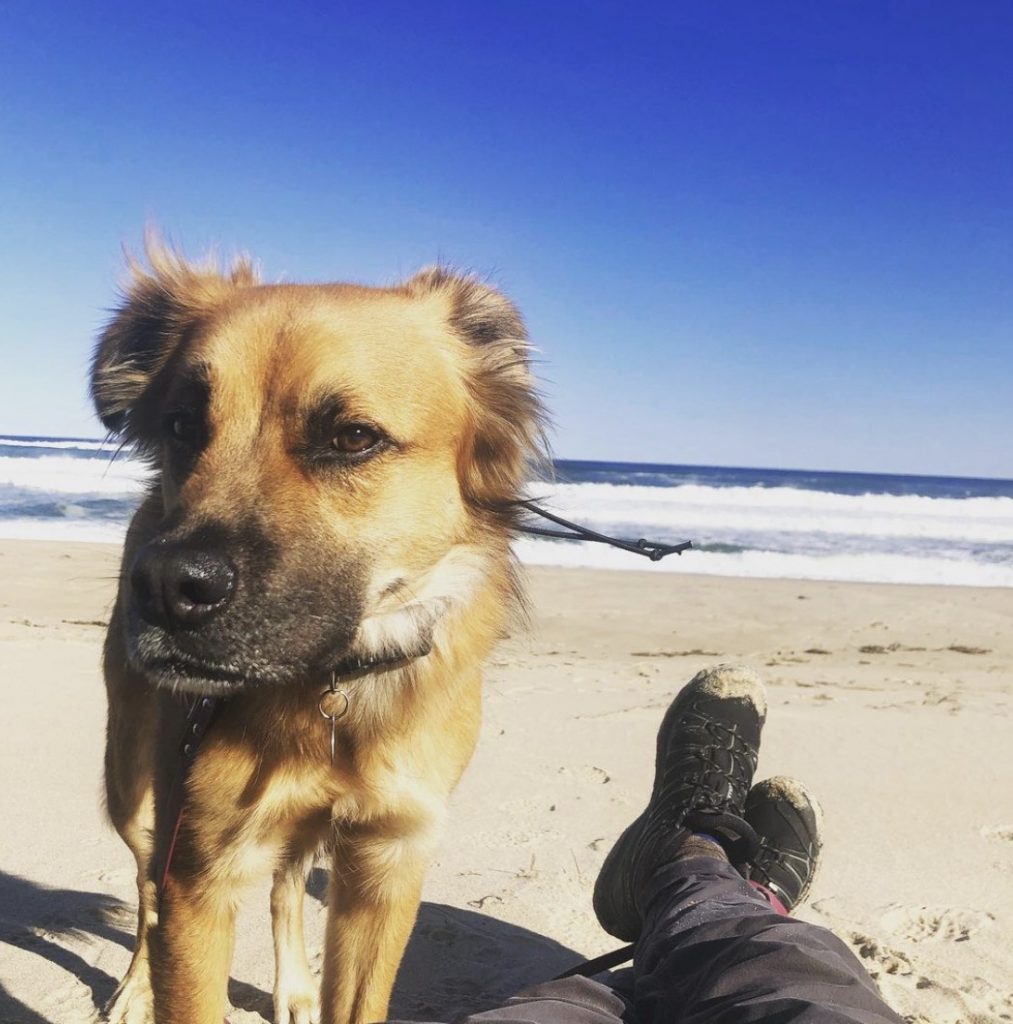 We also took day trips to the (desolate, cold, but beautiful) Massachusetts seashore.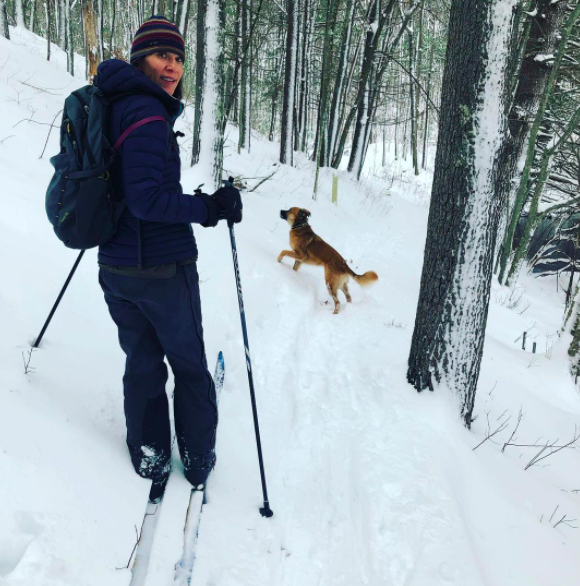 And earlier this month, there was some cross-country skiing.
***
On to 1Q2021…
MORE HYPOCRISY: 2010 | 2011 | 2012 | 2013 | 2014 | 2015 | 2016 | 2017 | 2018 | 2019 | 2020 | 2021 | 2022 | 1Q2023.