All My Stars (34)
By: Joanne McNeil
August 25, 2016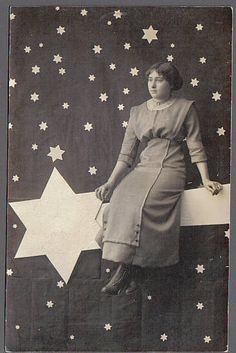 One in a weekly series in which Joanne McNeil recommends books, films, exhibitions, and more. You can also subscribe to the All My Stars newsletter here.
*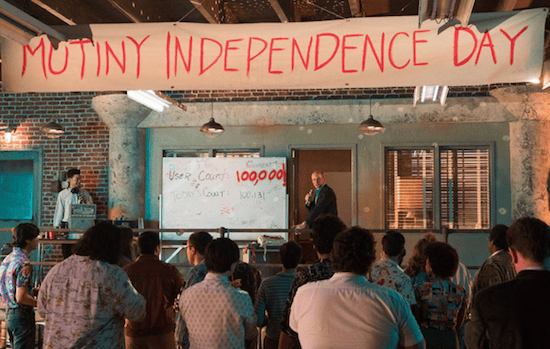 What's most surprising to me, since starting this newsletter, is how often I end up writing about tv. About a year ago I thought I hated tv. I assumed the "golden age of television" hype was just a new angle on the same middlebrow content. TV critics — and non-pro critics, people with the leisure time to closely watch seven seasons of seven different series — seemed predominately like wealthy white dudes, who mistake their mastery of universal remotes for technical knowhow, talk of "cord-cutting" like zen enlightenment, and seem to have never actually read any novels or watched any films other than The Godfather Part 2. These guys go wild for heavy-handed obvious fare like Fargo that will never be as good as a great film, let alone the film it's based on, and with twists and tropes that an algorithm might assist with constructing. With that crew as the arbiters of good taste, "great tv" is the tallest short person in all of culture.
Or so I thought.
To be clear, I never actually watched any of the programs people obsessed with, save for a random episode on a plane or pilot when I stayed in hotel with cable. Never really watched The Wire, Breaking Bad, etc., etc. About ten years ago, I check out all of Six Feet Under on DVD from the library, while I was recovering from an illness over a span of two months — and, I loved it — but that was it.
While I always loved The Twilight Zone and The Prisoner, it didn't seem like studios were flexible enough to back quirky projects like that ever again. But now it seems like whenever a new original scripted program drops on Netflix, I'm there. And this newsletter seems like evidence of it. I loved Lady Dynamite, The Get Down, Jessica Jones and many others.
My favorite show, the one I obsessively talk about and have mentioned several times in past newsletters, is AMC's Halt and Catch Fire. The third season started this week and I put it in my calendar and sat through the commercials just so I could see it as soon as it dropped. It's a tv drama, a period piece, evidently originally pitched as Mad Men-but-with-the-invention-of-PCs. But a drama about tech is very rare. It's not sci-fi. It's not action or thriller. Good human interest stories about tech are hard to come across. One exception is The Soul of a New Machine (it doesn't surprise me this book influenced HACF, both because it has that vibe, and also because books like that are still so rare.)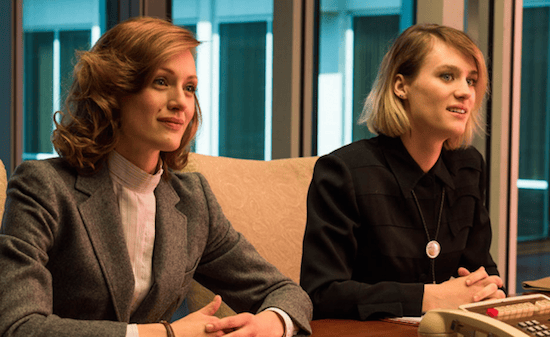 Slow boil character development means the show has room to uncover what drives people to enter this line of work. Tech can be creative, but people in the industry aren't motivated quite like people in the arts (and even great work about what motivates people to become musicians, artists, writers or actors is rare — Fame, Inside Llewyn Davis, etc.). HACF is very natural about seeing a product as representing the desires of the team that built it. For example, a character who is kind of a mess and trying to keep it together, accidentally writes a computer virus when he intended for the software to be a patch.
So much of tech is collaboration and management as well as code. Which is why I'm especially impressed that from the beginning the characters' jobs at the company were clearly represented: Cameron is software, Gordon is hardware, Joe is the manager. In the second season, Donna and Cameron found a company and watching two women with vastly different working styles spar and compromise is remarkable as an inside look at how co-founders work toward a shared goal.
In this season, their leadership is set in contrast with Joe MacMillian who has gone on to found a McAfee Antivirus-style company and has that eldritch narcissism of so many tech gods that there is no way the writers aren't poring over stories about the worst eccentricities of Steve Jobs, Peter Thiel, and others. Every one of the best scenes on this show has taken place at a conference or a product demonstration. The show gets the pageantry of tech, how much happens on stage, and it reveals the damaged charisma of a stellar keynote speaker like that Steve Jobs film was supposed to do.
***
ALL POSTS IN THIS SERIES
CURATED SERIES at HILOBROW: UNBORED CANON by Josh Glenn | CARPE PHALLUM by Patrick Cates | MS. K by Heather Kasunick | HERE BE MONSTERS by Mister Reusch | DOWNTOWNE by Bradley Peterson | #FX by Michael Lewy | PINNED PANELS by Zack Smith | TANK UP by Tony Leone | OUTBOUND TO MONTEVIDEO by Mimi Lipson | TAKING LIBERTIES by Douglas Wolk | STERANKOISMS by Douglas Wolk | MARVEL vs. MUSEUM by Douglas Wolk | NEVER BEGIN TO SING by Damon Krukowski | WTC WTF by Douglas Wolk | COOLING OFF THE COMMOTION by Chenjerai Kumanyika | THAT'S GREAT MARVEL by Douglas Wolk | LAWS OF THE UNIVERSE by Chris Spurgeon | IMAGINARY FRIENDS by Alexandra Molotkow | UNFLOWN by Jacob Covey | ADEQUATED by Franklin Bruno | QUALITY JOE by Joe Alterio | CHICKEN LIT by Lisa Jane Persky | PINAKOTHEK by Luc Sante | ALL MY STARS by Joanne McNeil | BIGFOOT ISLAND by Michael Lewy | NOT OF THIS EARTH by Michael Lewy | ANIMAL MAGNETISM by Colin Dickey | KEEPERS by Steph Burt | AMERICA OBSCURA by Andrew Hultkrans | HEATHCLIFF, FOR WHY? by Brandi Brown | DAILY DRUMPF by Rick Pinchera | BEDROOM AIRPORT by "Parson Edwards" | INTO THE VOID by Charlie Jane Anders | WE REABSORB & ENLIVEN by Matthew Battles | BRAINIAC by Joshua Glenn | COMICALLY VINTAGE by Comically Vintage | BLDGBLOG by Geoff Manaugh | WINDS OF MAGIC by James Parker | MUSEUM OF FEMORIBILIA by Lynn Peril | ROBOTS + MONSTERS by Joe Alterio | MONSTOBER by Rick Pinchera | POP WITH A SHOTGUN by Devin McKinney | FEEDBACK by Joshua Glenn | 4CP FTW by John Hilgart | ANNOTATED GIF by Kerry Callen | FANCHILD by Adam McGovern | BOOKFUTURISM by James Bridle | NOMADBROW by Erik Davis | SCREEN TIME by Jacob Mikanowski | FALSE MACHINE by Patrick Stuart | 12 DAYS OF SIGNIFICANCE | 12 MORE DAYS OF SIGNIFICANCE | 12 DAYS OF SIGNIFICANCE (AGAIN) | ANOTHER 12 DAYS OF SIGNIFICANCE | UNBORED MANIFESTO by Joshua Glenn and Elizabeth Foy Larsen | H IS FOR HOBO by Joshua Glenn | 4CP FRIDAY by guest curators