All My Stars (43)
By: Joanne McNeil
October 27, 2016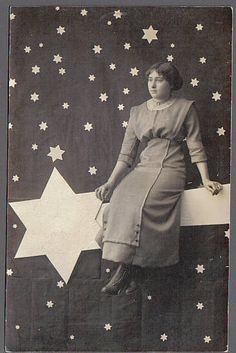 One in a weekly series in which Joanne McNeil recommends books, films, exhibitions, and more. You can also subscribe to the All My Stars newsletter here.
*
Black Mirror is often a pestering beacon. The show touches upon things I'm interested in, but is so allergic to subtlety that it casts a dumb shadow over discourse that is desperate for real illumination. The show successfully branded our networked near future as something it predicted, but only people who haven't been paying attention believe this.
My first tweet about the series — back in 2011 — was that it seemed dated. Like "these scripts were sitting in a drawer since 2004." Much of the hype for this series involves lauding Charlie Brooker with unearned credit for predicting Trumpism or ubiquitous computing or cyberbullies. But he's not the first to observe anything at all. He was the first to get a meaty greenlight to cover this stuff while anyone working in the cat's cradle of "intersections" of tech, culture, society, media, art, whatever, is generally shown the door at pitch meetings. There's no way to represent what it's really like to live a digital life without betraying one genre or disguising one as another. For ages, I had essays killed because editors could only understand talking about the implications of smartphones as a product review. Or human interest stories would be relegated to business sections. A film would have to be pitched as science fiction even if it took place in the present. We cannot describe modern life with these old conceptual buckets and Black Mirror, for what it's worth, managed to elude falling in any old buckets. But in doing so it created a new bucket — now we say that something is "like a Black Mirror episode."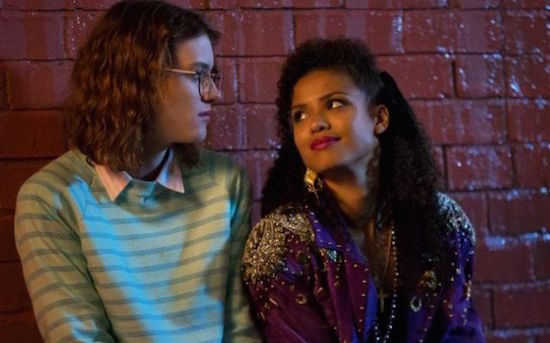 I hadn't planned on watching season 3, but I'm a Mackenzie Davis stan, so the other evening I went straight for the episode she's in, "San Junipero." Not only is it one of the more thoughtful, warm and wonderful sci-fi stories I've seen in a while, the episode did everything I always hoped Black Mirror might — it was genuinely surprising, rather than a series of M. Night Shyamalan-on-creepy-tech twists. It is as glorious as everyone is saying. And if you haven't seen it yet, you really will want to shield your screen from spoilers if it is possible. (If you have seen it, I recommend this interview with the lead actresses and director.)
Many critics are pointing to this episode as optimistic, and a change from Brooker's typical crowdpleasing misanthropy. But the technology it imagines is indeed horrifying and there are enough details in it to suggest sinister mega corporations may not have their users' best interests at heart. But it does so only with the gentlest touch. There's no finger-wagging and smug laughter at the subjects. The subtlety and restraint in this episode puts it miles ahead of anything else in the series.
The other key difference is, "San Junipero" was more than just Brooker's script. Until this point, just about all the Black Mirror episodes might hold up as radio plays. For all the screens and buttons and flash, the storytelling has been pretty straightforward and dialogue heavy. But in "San Junipero," the costumes, the sets, the music, directing, editing and the cast brought elements to a story that might have seemed thin in another crew's hands. Belinda Carlisle's "Heaven Is a Place on Earth" figures into a key scene and it's nearly impossible to watch the episode without adding that song to a Spotify playlist afterward (I even sang it last night at karaoke, which brushes shoulders I killed.) All in all, the episode reminded me a little of Eternal Sunshine and it earned that high praise. I found myself thinking what it might have meant to have a love story like Eternal Sunshine with queer characters. Queer characters in fiction fall in love in the subplot; or if it is their story, it's doomed — or the connection is fraught in some way. But this was meant to be a universally relatable love story that happened to be between two women.
And what two women! Gugu Mbatha-Raw brings a fascinating energy to this performance, especially when she's driving her Barbie Dream Jeep through the atemporal world. I loved her in Beyond the Lights, where she plays a tentative Rihanna-inspired celebrity. Here she plays a free spirit, but there's something a little off about her confidence and watching the episode a second time, I appreciated how she brought every element of the story into her performance. Mackenzie Davis was perfect, of course. Her career makes me so happy — that there are enough roles calling for awkward brilliant women to go around nowadays and that she keeps landing them.
I was so moved by "San Junipero" that I went ahead and watched a few other episodes, but they were the same kind of wry finger-wagging as before. The show is never bad, just interesting and predictable. And I know I can't blame a work for its own fanbase. I just hope by the time the next season comes along people have come to stop calling aspects of our everyday lives "like a Black Mirror episode," and instead come to recognize that these experiences are: like 2016. Like 2015 was. Like 2014 was. Like yesterday. Like tomorrow. Like today.
*
I went on several long walks this week and listened to podcasts. I really enjoyed the Radio Open Source series considering the apocalpyse, which was wide-ranging and expansive on the subject without sensationalism. And it also reminded me I really have to read Elaine Scarry. The new Chapo Trap House begins with a funny Adam Curtis impression, but I have some mixed feelings about this series. (Sadly the Infinite Adam Curtis generator doesn't appear to be working anymore.) And Spycast, one of my all time favorite podcasts, interviewed Thomas Rid, the author of The Rise of the Machines. About halfway through that podcast there was an advertisement for a hipster drawers company with a new item named after Eva Green's character in Casino Royale. And I keep laughing to myself imagining what kind of person listens to Spycast and then orders a half dozen Vesper underpants. But the interview is indeed an interesting one.
***
ALL POSTS IN THIS SERIES
CURATED SERIES at HILOBROW: UNBORED CANON by Josh Glenn | CARPE PHALLUM by Patrick Cates | MS. K by Heather Kasunick | HERE BE MONSTERS by Mister Reusch | DOWNTOWNE by Bradley Peterson | #FX by Michael Lewy | PINNED PANELS by Zack Smith | TANK UP by Tony Leone | OUTBOUND TO MONTEVIDEO by Mimi Lipson | TAKING LIBERTIES by Douglas Wolk | STERANKOISMS by Douglas Wolk | MARVEL vs. MUSEUM by Douglas Wolk | NEVER BEGIN TO SING by Damon Krukowski | WTC WTF by Douglas Wolk | COOLING OFF THE COMMOTION by Chenjerai Kumanyika | THAT'S GREAT MARVEL by Douglas Wolk | LAWS OF THE UNIVERSE by Chris Spurgeon | IMAGINARY FRIENDS by Alexandra Molotkow | UNFLOWN by Jacob Covey | ADEQUATED by Franklin Bruno | QUALITY JOE by Joe Alterio | CHICKEN LIT by Lisa Jane Persky | PINAKOTHEK by Luc Sante | ALL MY STARS by Joanne McNeil | BIGFOOT ISLAND by Michael Lewy | NOT OF THIS EARTH by Michael Lewy | ANIMAL MAGNETISM by Colin Dickey | KEEPERS by Steph Burt | AMERICA OBSCURA by Andrew Hultkrans | HEATHCLIFF, FOR WHY? by Brandi Brown | DAILY DRUMPF by Rick Pinchera | BEDROOM AIRPORT by "Parson Edwards" | INTO THE VOID by Charlie Jane Anders | WE REABSORB & ENLIVEN by Matthew Battles | BRAINIAC by Joshua Glenn | COMICALLY VINTAGE by Comically Vintage | BLDGBLOG by Geoff Manaugh | WINDS OF MAGIC by James Parker | MUSEUM OF FEMORIBILIA by Lynn Peril | ROBOTS + MONSTERS by Joe Alterio | MONSTOBER by Rick Pinchera | POP WITH A SHOTGUN by Devin McKinney | FEEDBACK by Joshua Glenn | 4CP FTW by John Hilgart | ANNOTATED GIF by Kerry Callen | FANCHILD by Adam McGovern | BOOKFUTURISM by James Bridle | NOMADBROW by Erik Davis | SCREEN TIME by Jacob Mikanowski | FALSE MACHINE by Patrick Stuart | 12 DAYS OF SIGNIFICANCE | 12 MORE DAYS OF SIGNIFICANCE | 12 DAYS OF SIGNIFICANCE (AGAIN) | ANOTHER 12 DAYS OF SIGNIFICANCE | UNBORED MANIFESTO by Joshua Glenn and Elizabeth Foy Larsen | H IS FOR HOBO by Joshua Glenn | 4CP FRIDAY by guest curators