All My Stars (40)
By: Joanne McNeil
October 6, 2016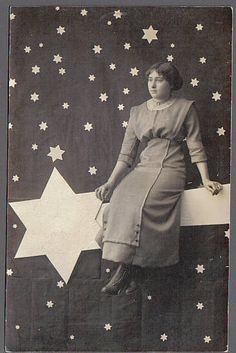 One in a weekly series in which Joanne McNeil recommends books, films, exhibitions, and more. You can also subscribe to the All My Stars newsletter here.
*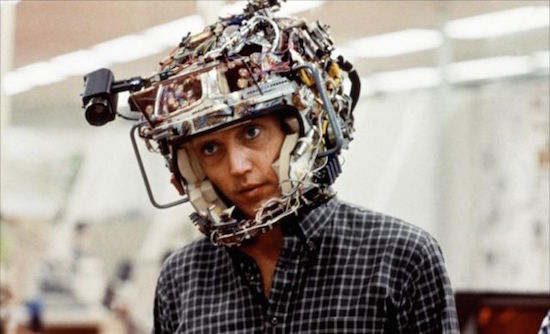 I've had the song "Walking in LA" in my head all week because that's exactly what I've been doing. Found a place that's about five minutes by foot from most of the places I like to go. I hope to stay here for a while, but at the very least will avoid Northeast winter this year. "Nobody walks in LA." The song is wrong. I am enjoying these walks. But Missing Persons is the first song on the delightful Halt and Catch Fire Spotify playlist that I often play while working — so it was inevitable that this song would get in my head.
*
Still reading and researching virtual reality at the moment. This brought me to the not particularly excellent, but visually interesting Christopher Walken film Brainstorm. I wanted it to be good. Look at this poster!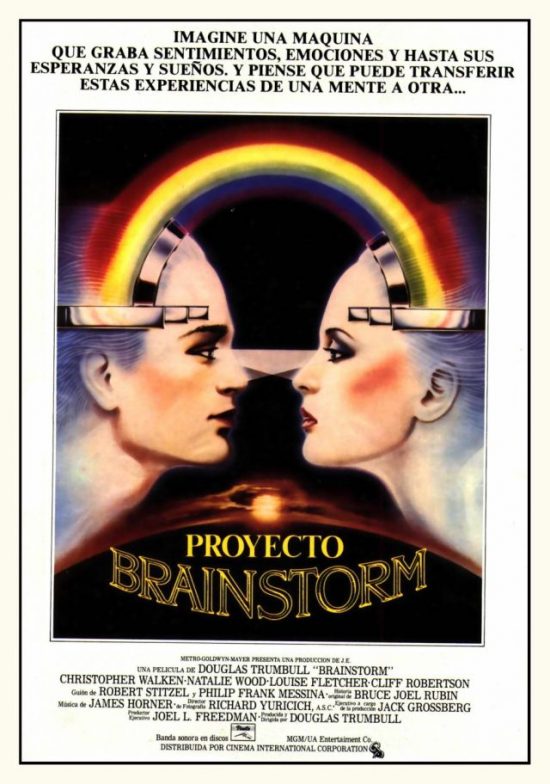 And Douglas Trumbull directed it. It was his follow up to Silent Running, although he's better known for the special effects for 2001 and Blade Runner. I love how the film looks. Particularly because everything looks overstuffed and cluttered. It's all knickknacks and potted plants and chintzy furniture. Most visions of the future were sleek and pared down (and realized as Apple Store furnishing, white and teak.) Christopher Walken wears what looks like a trash can designed by Rube Goldberg to tap into other people's memories. I loved how much of the film included POV shots and Natalie Wood, who is cast, improbably, as Walken's ex-wife, is dressed in some snazzy slacks and turtlenecks.
The film plays as if Christopher Walken had a walk-on part in every clip on America's Funniest Home Videos. There's not much about privacy or surveillance — but lots about suffering for art.
It's slow-moving and not quite campy enough. It's dull like Westworld, the original Michael Crichton film. Just not much for plot, and the pacing is weird. Brainstorm is a messy partly because MGM interfered too much, and Trumbell left Hollywood for the Berkshires to escape "the lawyers, the insurance agents, the creeps." Westworld, however, is jam-packed with ideas….
*
The Westworld reboot pilot was great, right? I've been waiting ages for a good android story and this one finally delivered. Now I'm reading all the takes. I'm watching all the player piano videos on YouTube. I'm googling the name of the actor who played Dolores' father and reading an interview with him in a local paper. I'm googling "robot horses."
Here's why it worked: it isn't the same old fake-deep what-does-it-really-mean-to-be-human stoned-teenager conversation starter. It is more of a late-capitalist showbiz critique. I believe a place like Westworld could exist and it would occupy the messy intersection of storytelling and commerce that gaming, virtual reality, and HBO programming fall in today.
Ever since the Scarlett Johansson robot (and its myriad implications from copyright to authenticity), sf writers have had to step up their game with android stories. Westworld is at that next level. And it has an interesting team, in addition to the Nolan brother. Charles Yu wrote an episode, Vincenzo Natali directed an episode. Another writer created a wonderful little British series called In The Flesh.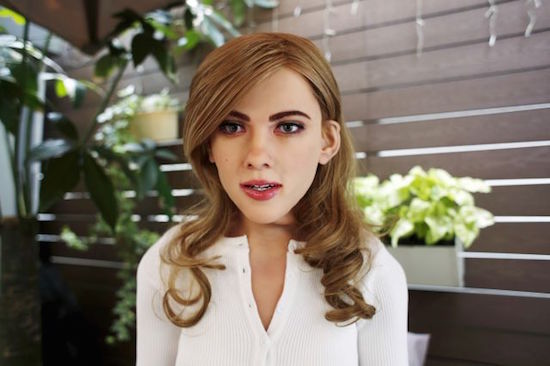 The last good android tv show/movie was AI. You are welcome to refuse to believe me. But that's the film I usually watch on airplanes. For some reason AI is always on in-flight entertainment. It's the first thing I see in the sci-fi movies section and I usually think about watching The Lobster but instead watch AI again. This time on my flight from Boston I finally watched The Lobster. It was OK. I liked Dogtooth. But this was too much of a think-piece trap. People use the film to talk about their sad single or not-single lives. Mostly I kept thinking "just turn into a fucking lobster already!" Or I though I'd rather be watching robot fuckboy Jude Law and the bear.
Magical Realism Bot, even more so than the Scarlett Johansson robot, puts fanciful writers on notice. Look, it's very easy to write this way. For example, here is a very very short story I will come up with as fast as I can type: Once there was a young man, restless and unhappy, who had feathers for fingers. He fell in love with a girl with flagpoles for legs. A witch made of sand locked her away in a castle and only playing a pianoforte would unlock the castle. Every day, with his toes he built replica fingers out of pipe cleaners. He added levers and weights to the pipe cleaner fingers until he could play. The girl was freed and flags started to wave on her flag pole legs. His feather hands and her flag legs propelled them into the air and they flew high about the trees until the sky turned to sand and everyone died. The end.
Never before have I seen a film with such a perfect opportunity to deliver an O. Henry ending go with an ambiguous ending instead. But it was OK. And when it was over I watched parts of AI again.
***
ALL POSTS IN THIS SERIES
CURATED SERIES at HILOBROW: UNBORED CANON by Josh Glenn | CARPE PHALLUM by Patrick Cates | MS. K by Heather Kasunick | HERE BE MONSTERS by Mister Reusch | DOWNTOWNE by Bradley Peterson | #FX by Michael Lewy | PINNED PANELS by Zack Smith | TANK UP by Tony Leone | OUTBOUND TO MONTEVIDEO by Mimi Lipson | TAKING LIBERTIES by Douglas Wolk | STERANKOISMS by Douglas Wolk | MARVEL vs. MUSEUM by Douglas Wolk | NEVER BEGIN TO SING by Damon Krukowski | WTC WTF by Douglas Wolk | COOLING OFF THE COMMOTION by Chenjerai Kumanyika | THAT'S GREAT MARVEL by Douglas Wolk | LAWS OF THE UNIVERSE by Chris Spurgeon | IMAGINARY FRIENDS by Alexandra Molotkow | UNFLOWN by Jacob Covey | ADEQUATED by Franklin Bruno | QUALITY JOE by Joe Alterio | CHICKEN LIT by Lisa Jane Persky | PINAKOTHEK by Luc Sante | ALL MY STARS by Joanne McNeil | BIGFOOT ISLAND by Michael Lewy | NOT OF THIS EARTH by Michael Lewy | ANIMAL MAGNETISM by Colin Dickey | KEEPERS by Steph Burt | AMERICA OBSCURA by Andrew Hultkrans | HEATHCLIFF, FOR WHY? by Brandi Brown | DAILY DRUMPF by Rick Pinchera | BEDROOM AIRPORT by "Parson Edwards" | INTO THE VOID by Charlie Jane Anders | WE REABSORB & ENLIVEN by Matthew Battles | BRAINIAC by Joshua Glenn | COMICALLY VINTAGE by Comically Vintage | BLDGBLOG by Geoff Manaugh | WINDS OF MAGIC by James Parker | MUSEUM OF FEMORIBILIA by Lynn Peril | ROBOTS + MONSTERS by Joe Alterio | MONSTOBER by Rick Pinchera | POP WITH A SHOTGUN by Devin McKinney | FEEDBACK by Joshua Glenn | 4CP FTW by John Hilgart | ANNOTATED GIF by Kerry Callen | FANCHILD by Adam McGovern | BOOKFUTURISM by James Bridle | NOMADBROW by Erik Davis | SCREEN TIME by Jacob Mikanowski | FALSE MACHINE by Patrick Stuart | 12 DAYS OF SIGNIFICANCE | 12 MORE DAYS OF SIGNIFICANCE | 12 DAYS OF SIGNIFICANCE (AGAIN) | ANOTHER 12 DAYS OF SIGNIFICANCE | UNBORED MANIFESTO by Joshua Glenn and Elizabeth Foy Larsen | H IS FOR HOBO by Joshua Glenn | 4CP FRIDAY by guest curators