All My Stars (45)
By: Joanne McNeil
November 10, 2016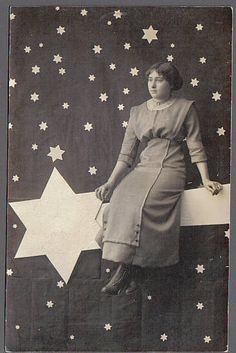 One in a weekly series in which Joanne McNeil recommends books, films, exhibitions, and more. You can also subscribe to the All My Stars newsletter here.
*
"What I Believe" — a passage from E.M. Forster's 1938 essay, 'Two Cheers for Democracy' — is a text I often go back to for consolation. Here's an excerpt:
I believe in aristocracy, though — if that is the right word, and if a democrat may use it. Not an aristocracy of power, based upon rank and influence, but an aristocracy of the sensitive, the considerate and the plucky. Its members are to be found in all nations and classes, and all through the ages, and there is a secret understanding between them when they meet. They represent the true human tradition, the one permanent victory of our queer race over cruelty and chaos. Thousands of them perish in obscurity, a few are great names. They are sensitive for others as well as for themselves, they are considerate without being fussy, their pluck is not swankiness but the power to endure, and they can take a joke. I give no examples — it is risky to do that — but the reader may as well consider whether this is the type of person he would like to meet and to be….
There is something comforting about the way Forster phrases it all, upending the meaning of "aristocracy" to reveal a trait that is truly noble. It makes me think of my priorities — family, friends — when times are frightening and uncertain. I suppose it is a grander scale variation of that oft-quoted instruction of Mr. Rogers: "look for the helpers."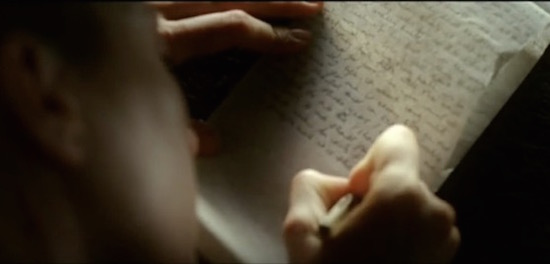 Valerie's letter in V for Vendetta is a high-key variation on these themes (yes, honestly, I love this film. Yes, it doesn't compare to Alan Moore's comic, yes it is high-key as hell, and perhaps too high-key for this particular moment, but I love it anyhow.)
Normally, I listen to Democracy Now as a podcast, but today I spent the afternoon in bed watching the full two-hour video. It is what I'll go back to when, sometime in the future, I need to recall what my fears were today.
I've been thinking a lot about echo chambers and how to escape living in one. When the horserace began, I created a secret list where I followed only people who write about politics. I called it the "catbox," because I didn't want those tweets to pollute the rest of my feed. My aim was to follow as diverse a spectrum of commentary as possible — anyone from The Nation to Free Beacon, lots of campaign press corps, and a few rando activists too. I only checked it when I was interested to hear about the election. It was helpful. I felt in control of the media I was directed to read. The point was to see what everyone thinks, not just those who agree with me — so I didn't experience that quiet revulsion when a wrong-on-the-internet-person showed up in my stream. I only filtered people out if they were disingenuous or unsuitably informed. (Friends from overseas, say, who don't know about thirty years of rust belt voting patterns or how the electoral college works — I am very sorry, but I have almost certainly muted you if you were tweeting about the election today or yesterday. When the dust settles, I promise to unmute you. Really, no hard feelings.)
Another thing I've been thinking about is when it is best to stay in your lane. There is a lot of noise from non-experts. I purposefully didn't tweet about the election this year because I am not confident enough in my knowledge or yet comfortable having these conversations in an internet-public space. My expertise is elsewhere. Or maybe I'm just afraid and might need to speak up and out about these things more often. (I find myself thinking about what the name of film critic Pauline Kael, following her comment on Nixon's election, has come to stand for in the echo chambers of urban liberals.) Anyway, these are the things I'm thinking about, and what, at least for now, I believe.
***
ALL POSTS IN THIS SERIES
CURATED SERIES at HILOBROW: UNBORED CANON by Josh Glenn | CARPE PHALLUM by Patrick Cates | MS. K by Heather Kasunick | HERE BE MONSTERS by Mister Reusch | DOWNTOWNE by Bradley Peterson | #FX by Michael Lewy | PINNED PANELS by Zack Smith | TANK UP by Tony Leone | OUTBOUND TO MONTEVIDEO by Mimi Lipson | TAKING LIBERTIES by Douglas Wolk | STERANKOISMS by Douglas Wolk | MARVEL vs. MUSEUM by Douglas Wolk | NEVER BEGIN TO SING by Damon Krukowski | WTC WTF by Douglas Wolk | COOLING OFF THE COMMOTION by Chenjerai Kumanyika | THAT'S GREAT MARVEL by Douglas Wolk | LAWS OF THE UNIVERSE by Chris Spurgeon | IMAGINARY FRIENDS by Alexandra Molotkow | UNFLOWN by Jacob Covey | ADEQUATED by Franklin Bruno | QUALITY JOE by Joe Alterio | CHICKEN LIT by Lisa Jane Persky | PINAKOTHEK by Luc Sante | ALL MY STARS by Joanne McNeil | BIGFOOT ISLAND by Michael Lewy | NOT OF THIS EARTH by Michael Lewy | ANIMAL MAGNETISM by Colin Dickey | KEEPERS by Steph Burt | AMERICA OBSCURA by Andrew Hultkrans | HEATHCLIFF, FOR WHY? by Brandi Brown | DAILY DRUMPF by Rick Pinchera | BEDROOM AIRPORT by "Parson Edwards" | INTO THE VOID by Charlie Jane Anders | WE REABSORB & ENLIVEN by Matthew Battles | BRAINIAC by Joshua Glenn | COMICALLY VINTAGE by Comically Vintage | BLDGBLOG by Geoff Manaugh | WINDS OF MAGIC by James Parker | MUSEUM OF FEMORIBILIA by Lynn Peril | ROBOTS + MONSTERS by Joe Alterio | MONSTOBER by Rick Pinchera | POP WITH A SHOTGUN by Devin McKinney | FEEDBACK by Joshua Glenn | 4CP FTW by John Hilgart | ANNOTATED GIF by Kerry Callen | FANCHILD by Adam McGovern | BOOKFUTURISM by James Bridle | NOMADBROW by Erik Davis | SCREEN TIME by Jacob Mikanowski | FALSE MACHINE by Patrick Stuart | 12 DAYS OF SIGNIFICANCE | 12 MORE DAYS OF SIGNIFICANCE | 12 DAYS OF SIGNIFICANCE (AGAIN) | ANOTHER 12 DAYS OF SIGNIFICANCE | UNBORED MANIFESTO by Joshua Glenn and Elizabeth Foy Larsen | H IS FOR HOBO by Joshua Glenn | 4CP FRIDAY by guest curators