With the Night Mail (11)
By: Rudyard Kipling
May 30, 2012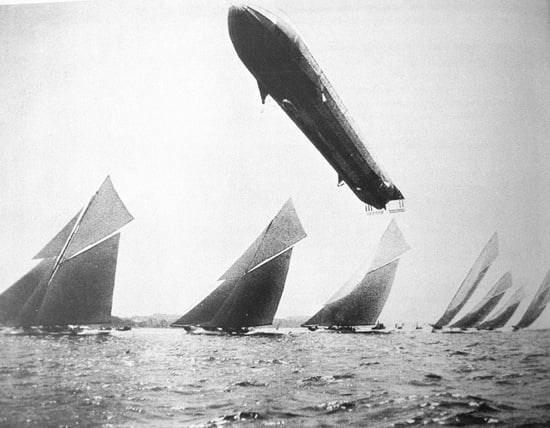 HILOBROW is pleased to present the eleventh installment of our serialization of Rudyard Kipling's With the Night Mail (and his follow-up story, "As Easy as A.B.C."). New installments will appear each Wednesday for 12 weeks.
With the Night Mail follows the exploits of an intercontinental mail dirigible battling the perfect storm. Between London and Quebec we learn that a planet-wide Aerial Board of Control (A.B.C.) now enforces a technocratic system of command and control not only in the skies but in world affairs, too. A follow-up story, "As Easy As A.B.C.," recounts what happens when agitators in Chicago demand a return of democracy: The A.B.C. sends zeppelins armed with sound weapons to subdue not the agitators, but a mob who would destroy them! With the Night Mail is set in 2000, and it first appeared in 1905; 2012 marks the centennial of the first publication of "As Easy As A.B.C."
In June, HiLoBooks will publish a beautiful new edition of With the Night Mail (and "As Easy as A.B.C."), checked against the 1909 first published edition (Doubleday), with an Introduction by science fiction author Matthew De Abaitua, and an Afterword by science fiction author Bruce Sterling. SUPPLIES ARE LIMITED! CLICK HERE TO ORDER YOUR COPY.
SUBSCRIBE to HILOBROW's serialized fiction via RSS.
LAST WEEK: "'Our folk own themselves. They were of opinion things were going too far and too fiery. I warned the Serviles; but they're born house-dwellers. Unless a fact hits 'em on the head, they cannot see it. Would you believe me, they went on to talk of what they called "popular government"? They did! They wanted us to go back to the old Voodoo-business of voting with papers and wooden boxes, and word-drunk people and printed formulas, and news-sheets!'"
ALL EXCERPTS: 1 | 2 | 3 | 4 | 5 | 6 | 7 | 8 | 9 | 10 | 11 | 12
***
The mass in front of us growled like beasts.
At that moment the sun rose clear, and revealed the blinking assembly to itself. As soon as it realised that it was a crowd we saw the shiver of horror and mutual repulsion shoot across it precisely as the steely flaws shot across the lake outside. Nothing was said, and, being half blind, of course it moved slowly. Yet in less than fifteen minutes most of that vast multitude — three thousand at the lowest count — melted away like frost on south eaves. The remnant stretched themselves on the grass, where a crowd feels and looks less like a crowd.
'These mean business,' the Mayor whispered to Takahira. 'There are a goodish few women there who've borne children. I don't like it.'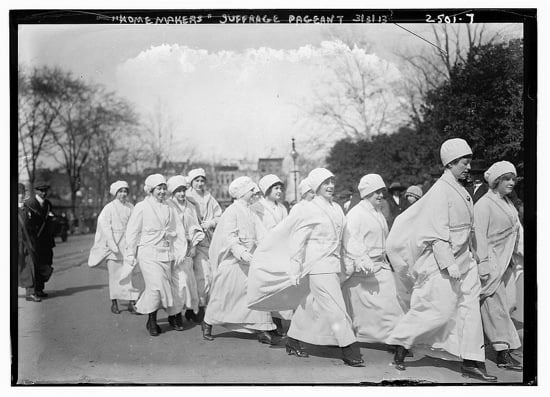 The morning draught off the lake stirred the trees round us with promise of a hot day; the sun reflected itself dazzlingly on the canister-shaped covering of Salati's Statue; cocks crew in the gardens, and we could hear gate-latches clicking in the distance as people stumblingly resought their homes.
'I'm afraid there won't be any morning deliveries,' said De Forest. 'We rather upset things in the country last night.'
'That makes no odds,' the Mayor returned. 'We're all provisioned for six months. We take no chances.'
Nor, when you come to think of it, does anyone else. It must be three-quarters of a generation since any house or city faced a food shortage. Yet is there house or city on the Planet today that has not half a year's provisions laid in? We are like the shipwrecked seamen in the old books, who, having once nearly starved to death, ever afterwards hide away bits of food and biscuit. Truly we trust no Crowds, nor system based on Crowds!
De Forest waited till the last footstep had died away. Meantime the prisoners at the base of the Statue shuffled, posed and fidgeted, with the shamelessness of quite little children. None of them were more than six feet high, and many of them were as grey-haired as the ravaged, harassed heads of old pictures. They huddled together in actual touch, while the crowd, spaced at large intervals, looked at them with congested eyes.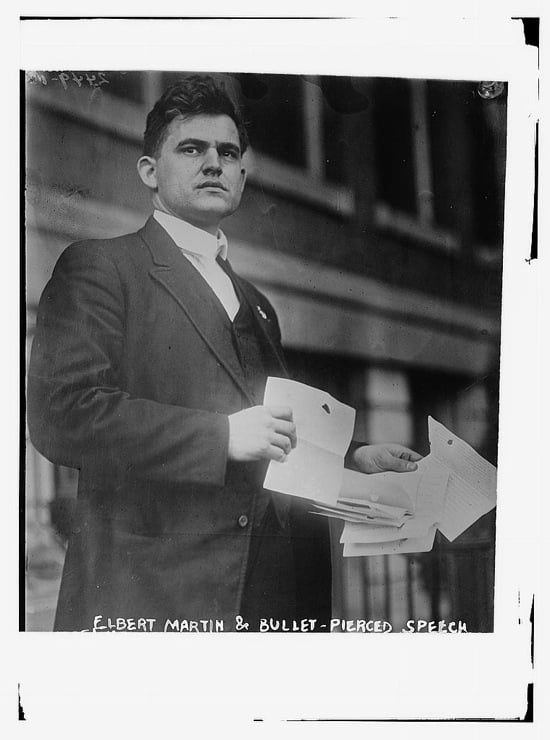 Suddenly a man among them began to talk. The Mayor had not in the least exaggerated. It appeared that our Planet lay sunk in slavery beneath the heel of the Aerial Board of Control. The orator urged us to arise in our might, burst our prison doors and break our fetters (all his metaphors, by the way, were of the most medieval). Next he demanded that every matter of daily life, including most of the physical functions, should be submitted for decision at any time of the week, month, or year to, I gathered, anybody who happened to be passing by or residing within a certain radius, and that everybody should forthwith abandon his concerns to settle the matter, first by crowd-making, next by talking to the crowds made, and lastly by describing crosses on pieces of paper, which rubbish should later be counted with certain mystic ceremonies and oaths. Out of this amazing play, he assured us, would automatically arise a higher, nobler, and kinder world, based — he demonstrated this with the awful lucidity of the insane — based on the sanctity of the Crowd and the villainy of the single person. In conclusion, he called loudly upon God to testify to his personal merits and integrity. When the flow ceased, I turned bewildered to Takahira, who was nodding solemnly.
'Quite correct,' said he 'It is all in the old books. He has left nothing out, not even the war-talk.'
'But I don't see how this stuff can upset a child, much less a district,' I replied.
'Ah, you are too young,' said Dragomiroff. 'For another thing, you are not a mamma. Please look at the mammas.'
Ten or fifteen women who remained had separated themselves from the silent men, and were drawing in towards the prisoners. It reminded one of the stealthy encircling, before the rush in at the quarry, of wolves round musk oxen in the North. The prisoners saw, and drew together more closely. The Mayor covered his face with his hands for an instant. De Forest, bareheaded, stepped forward between the prisoners and the slowly, stiffly moving line.
'That's all very interesting,' he said to the dry-lipped orator. 'But the point seems that you've been making crowds and invading privacy.'
A woman stepped forward, and would have spoken, but there was a quick assenting murmur from the men, who realised that De Forest was trying to pull the situation down to ground-line.
'Yes! Yes!' they cried. 'We cut out because they made crowds and invaded privacy! Stick to that! Keep on that switch! Lift the Serviles out of this! The Board's in charge! Hsh!'
'Yes, the Board's in charge,' said De Forest.
'I'll take formal evidence of crowd-making if you like, but the Members of the Board can testify to it. Will that do?'
The women had closed in another pace, with hands that clenched and unclenched at their sides.
'Good! Good enough!' the men cried. 'We're content. Only take them away quickly.'
'Come along up!' said De Forest to the captives. 'Breakfast is quite ready.'
It appeared, however, that they did not wish to go. They intended to remain in Chicago and make crowds. They pointed out that De Forest's proposal was gross invasion of privacy.
'My dear fellow,' said Pirolo to the most voluble of the leaders, 'you hurry, or your crowd that can't be wrong will kill you!'
'But that would be murder,' answered the believer in crowds; and there was a roar of laughter from all sides that seemed to show the crisis had broken.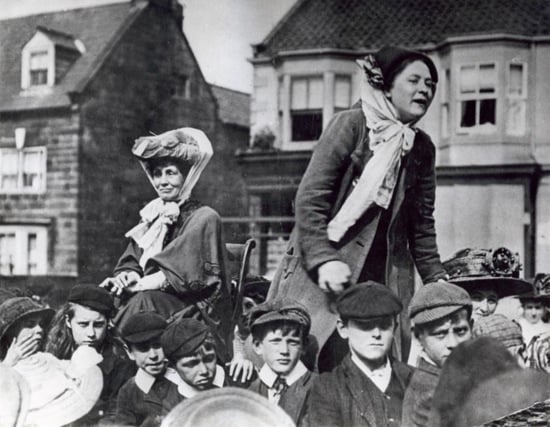 A woman stepped forward from the line of women, laughing, I protest, as merrily as any of the company. One hand, of course, shaded her eyes, the other was at her throat.
'Oh, they needn't be afraid of being killed!' she called.
'Not in the least,' said De Forest. 'But don't you think that, now the Board's in charge, you might go home while we get these people away?'
'I shall be home long before that. It — it has been rather a trying day.'
She stood up to her full height, dwarfing even De Forest's six-foot-eight, and smiled, with eyes closed against the fierce light.
'Yes, rather,' said De Forest. 'I'm afraid you feel the glare a little. We'll have the ship down.'
He motioned to the Pirolo to drop between us and the sun, and at the same time to loop-circuit the prisoners, who were a trifle unsteady. We saw them stiffen to the current where they stood. The woman's voice went on, sweet and deep and unshaken:
'I don't suppose you men realise how much this — this sort of thing means to a woman. I've borne three. We women don't want our children given to Crowds. It must be an inherited instinct. Crowds make trouble. They bring back the Old Days. Hate, fear, blackmail, publicity, "The People"—That! That! That!' She pointed to the Statue, and the crowd growled once more.
'Yes, if they are allowed to go on,' said De Forest. 'But this little affair —'
'It means so much to us women that this — this little affair should never happen again. Of course, never's a big word, but one feels so strongly that it is important to stop crowds at the very beginning. Those creatures'— she pointed with her left hand at the prisoners swaying like seaweed in a tide way as the circuit pulled them —'those people have friends and wives and children in the city and elsewhere. One doesn't want anything done to them, you know. It's terrible to force a human being out of fifty or sixty years of good life. l'm only forty myself. I know. But, at the same time, one feels that an example should be made, because no price is too heavy to pay if — if these people and all that they imply can be put an end to. Do you quite understand or would you be kind enough to tell your men to take the casing off the Statue? It's worth looking at.'
'I understand perfectly. But I don't think anybody here wants to see the Statue on an empty stomach. Excuse me one moment.' De Forest called up to the ship, 'A flying loop ready on the port side, if you please.' Then to the woman he said with some crispness, 'You might leave us a little discretion in the matter.'
'Oh, of course. Thank you for being so patient. I know my arguments are silly, but —' She half turned away and went on in a changed voice, 'Perhaps this will help you to decide.'
She threw out her right arm with a knife in it. Before the blade could be returned to her throat or her bosom it was twitched from her grip, sparked as it flew out of the shadow of the ship above, and fell flashing in the sunshine at the foot of the Statue fifty yards away. The outflung arm was arrested, rigid as a bar for an instant, till the releasing circuit permitted her to bring it slowly to her side. The other women shrank back silent among the men.
Pirolo rubbed his hands, and Takahira nodded.
'That was clever of you, De Forest,' said he.
'What a glorious pose!' Dragomiroff murmured, for the frightened woman was on the edge of tears.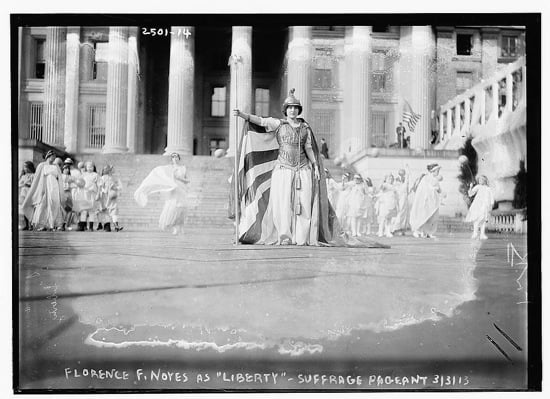 'Why did you stop me? I would have done it!' she cried.
'I have no doubt you would,' said De Forest. 'But we can't waste a life like yours on these people. I hope the arrest didn't sprain your wrist; it's so hard to regulate a flying loop. But I think you are quite right about those persons' women and children. We'll take them all away with us if you promise not to do anything stupid to yourself.'
'I promise —I promise.' She controlled herself with an effort. 'But it is so important to us women. We know what it means; and I thought if you saw I was in earnest —'
'I saw you were, and you've gained your point. I shall take all your Serviles away with me at once. The Mayor will make lists of their friends and families in the city and the district, and he'll ship them after us this afternoon.'
'Sure,' said the Mayor, rising to his feet. 'Keefe, if you can see, hadn't you better finish levelling off the Old Market? It don't look sightly the way it is now, and we shan't use it for crowds any more.'
'I think you had better wipe out that Statue as well, Mr. Mayor,' said De Forest. 'I don't question its merits as a work of art, but I believe it's a shade morbid.'
'Certainly, sir. Oh, Keefe! Slag the Nigger before you go on to fuse the Market. I'll get to the Communicators and tell the District that the Board is in charge. Are you making any special appointments, sir?'
'None. We haven't men to waste on these backwoods. Carry on as before, but under the Board. Arnott, run your Serviles aboard, please. Ground ship and pass them through the bilge-doors. We'll wait till we've finished with this work of art.'
The prisoners trailed past him, talking fluently, but unable to gesticulate in the drag of the current. Then the surfacers rolled up, two on each side of the Statue. With one accord the spectators looked elsewhere, but there was no need. Keefe turned on full power, and the thing simply melted within its case. All I saw was a surge of white-hot metal pouring over the plinth, a glimpse of Salati's inscription, 'To the Eternal Memory of the Justice of the People,' ere the stone base itself cracked and powdered into finest lime. The crowd cheered.
***
NEXT WEEK: "'I may be ass enough to walk into a ground-circuit,' said Arnott, 'but I don't dismiss my Fleet till I'm reasonably sure that trouble is over. They're in position still, and I intend to keep 'em there till the Serviles are shipped out of the district. That last little crowd meant murder, my friends.'"
***
RADIUM AGE SCIENCE FICTION: "Radium Age" is HILOBROW's name for the 1904–33 era, which saw the discovery of radioactivity, the revelation that matter itself is constantly in movement — a fitting metaphor for the first decades of the 20th century, during which old scientific, religious, political, and social certainties were shattered. This era also saw the publication of genre-shattering writing by Edgar Rice Burroughs, Sax Rohmer, E.E. "Doc" Smith, Jack London, Arthur Conan Doyle, Aldous Huxley, Olaf Stapledon, Karel Čapek, H.P. Lovecraft, Charlotte Perkins Gilman, Yevgeny Zamyatin, Philip Gordon Wylie, and other pioneers of post-Verne/Wells, pre-Golden Age "science fiction." More info here.
HILOBOOKS: The mission of HiLoBooks is to serialize novels on HiLobrow; and also, as of 2012, operating as an imprint of Richard Nash's Cursor, to reissue Radium Age science fiction in beautiful new print editions. So far, we have published Jack London's The Scarlet Plague, Rudyard Kipling's With the Night Mail (and "As Easy as A.B.C."), Arthur Conan Doyle's The Poison Belt, H. Rider Haggard's When the World Shook, Edward Shanks's The People of the Ruins, William Hope Hodgson's The Night Land, and J.D. Beresford's Goslings. Forthcoming: E.V. Odle's The Clockwork Man, Cicely Hamilton's Theodore Savage, and Muriel Jaeger's The Man with Six Senses. For more information, visit the HiLoBooks homepage.
READ: You are reading Rudyard Kipling's With the Night Mail and "As Easy As A.B.C." Also read our serialization of: Jack London's The Scarlet Plague | H. Rider Haggard's When The World Shook
ORIGINAL FICTION: HILOBROW has serialized three novels: James Parker's The Ballad of Cocky The Fox ("a proof-of-concept that serialization can work on the Internet" — The Atlantic) and Karinne Keithley Syers's Linda Linda Linda. We also publish original stories and comics.