With the Night Mail (7)
By: Rudyard Kipling
May 2, 2012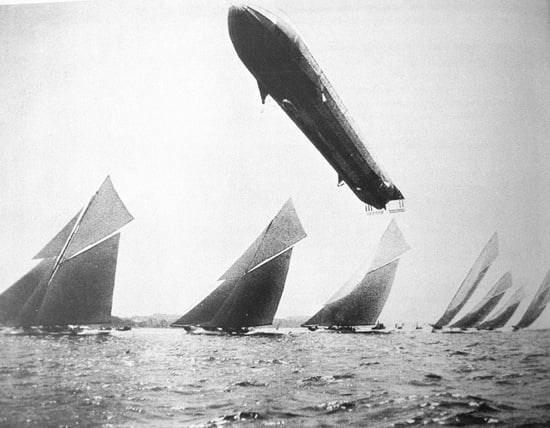 HILOBROW is pleased to present the seventh installment of our serialization of Rudyard Kipling's With the Night Mail (and his follow-up story, "As Easy as A.B.C."). New installments will appear each Wednesday for 12 weeks.
With the Night Mail follows the exploits of an intercontinental mail dirigible battling the perfect storm. Between London and Quebec we learn that a planet-wide Aerial Board of Control (A.B.C.) now enforces a technocratic system of command and control not only in the skies but in world affairs, too. A follow-up story, "As Easy As A.B.C.," recounts what happens when agitators in Chicago demand a return of democracy: The A.B.C. sends zeppelins armed with sound weapons to subdue not the agitators, but a mob who would destroy them! With the Night Mail is set in 2000, and it first appeared in 1905; 2012 marks the centennial of the first publication of "As Easy As A.B.C."
In June, HiLoBooks will publish a beautiful new edition of With the Night Mail (and "As Easy as A.B.C."), checked against the 1909 first published edition (Doubleday), with an Introduction by science fiction author Matthew De Abaitua, and an Afterword by science fiction author Bruce Sterling. SUPPLIES ARE LIMITED! CLICK HERE TO ORDER YOUR COPY.
SUBSCRIBE to HILOBROW's serialized fiction via RSS.
LAST WEEK: "If I choose thus to be banal, it is only to remind you that Céllier's theories are to-day as exploded as the ludicrous deductions of the Spanish school. In the place of their fugitive and warring dreams we have, definitely, Lavalle's Law of the Cyclone which he surprised in darkness and cold at the foot of the overarching throne of the Aurora Borealis."
ALL EXCERPTS: 1 | 2 | 3 | 4 | 5 | 6 | 7 | 8 | 9 | 10 | 11 | 12
***
ADVERTISING SECTION
Wants
Required immediately, for
East Africa, a thoroughly competent
Plane and Dirigible Driver, acquainted
with Petrol Radium and Helium motors
and generators. Low-level work only,
but must understand heavy-weight digs.

MOSSAMEDES TRANSPORT ASSOC.
84 Palestine Buildings, E. C.

*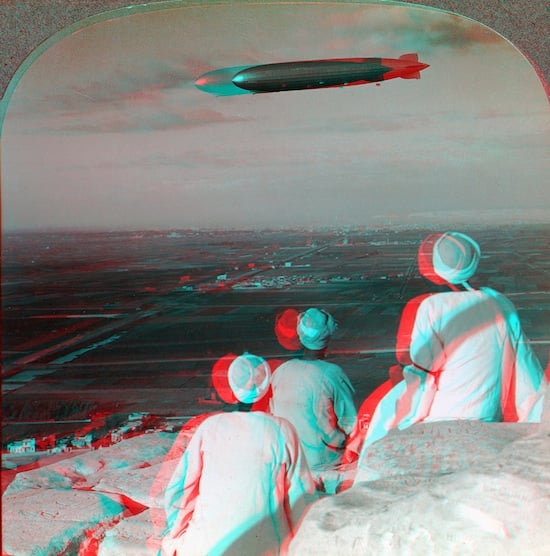 Man wanted —Dig driver
for Southern Alps with Saharan sum-
mer trips. High levels, high speed, high
wages.
Apply M. SIDNEY
Hotel San Stefano. Monte Carlo
*
Family dirigible. A compe-
tent, steady man wanted for slow
speed, low level Tangye dirigible. No
night work, no sea trips. Must be mem-
ber of the Church of England, and make
himself useful in the garden.

M. R.,
The Rectory, Gray's Barton, Wilts.
*
Commercial dig, central
and Southern Europe. A smart,
active man for a L. M. T. Dig. Night
work only. Headquarters London and
Cairo. A linguist preferred.

BAGMAN
Charing Cross Hotel, W. C. (urgent.)

*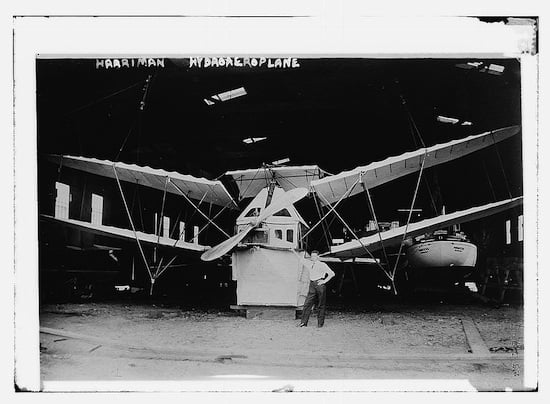 For sale —A bargain —Sin-
gle Plane, narrow-gauge vans, Pinke
motor. Restayed this autumn. Hansen
air-kit. 38 in. chest, 15½ collar. Can be
seen by appointment.
N. 2650.
This office.
***
The Bee-Line Bookshop
BELT'S WAY-BOOKS, giving town lights
for all towns over 4,000 pop. as laid
down by A. B. C.
THE WORLD. Complete 2 vols. Thin
Oxford, limp back. 12s. 6d.
BELT'S COASTAL ITINERARY. Shore
Lights of the World. 7s. 6d.
THE TRANSATLANTIC AND MEDI-
TERRANEAN TRAFFIC LINES.
(By authority of the A. B. C.) Paper,
1s. 6d.; cloth, 2s. 6d. Ready Jan. 15.
ARCTIC AEROPLANING. Siemens and
Galt. Cloth, bds. 3s. 6d.
LAVALLE'S HEART OF THE
CYCLONE, with supplementary
charts. 4s. 6d.
RIMINGTON'S PITFALLS IN THE
AIR, and Table of Comparative Den-
sities. 3s. 6d.
ANGELO'S DESERT IN A DIRIGI-
BLE. New edition, revised. 5s. 9d.
VAUGHAN'S PLANE RACING IN
CALM AND STORM. 2s. 6d.
VAUGHAN'S HINTS TO THE AIR-
MATEUR. 1s.
HOFMAN'S LAWS OF LIFT AND
VELOCITY. With diagrams, 3s. 6d.
DE VITRE'S THEORY OF SHIFTING
BALLAST IN DIRIGIBLES. 2s. 6d.
SANGER'S WEATHERS OF THE
WORLD. 4s.
SANGER'S TEMPERATURES AT
HIGH ALTITUDES. 4s.
HAWKIN'S FOG AND HOW TO
AVOID IT. 3s.
VAN ZUYLAN'S SECONDARY
EFFECTS OF THUNDERSTORMS.
4s. 6d.
DAHLGREN'S AIR CURRENTS AND
EPIDEMIC DISEASES. 5s. 6d.
REDMAYNE'S DISEASE AND THE
BAROMETER. 7s. 6d.
WALTON'S HEALTH RESORTS OF
THE GOBI AND SHAMO. 3s. 6d.
WALTON'S THE POLE AND PUL-
MONARY COMPLAINTS. 7s. 6d.
MUTLOW'S HIGH LEVEL BACTERI-
OLOGY 7s. 6d.
HALLIWELL'S ILLUMINATED STAR
MAP, with clockwork attachment,
giving apparent motion of heavens,
boxed, complete with clamps for bin-
nacle. 36 inch size, only £2. 2. 0. (In-
valuable for night work.) With A. B. C.
certificate, £3. 10s. 0d.
Zalinski's Standard Works.
PASSES OF THE HIMALAYAS. 5s.
PASSES OF THE SIERRAS. 5s.
PASSES OF THE ROCKIES. 5s.
PASSES OF THE URALS. 5s.
The four boxed, limp cloth, with
charts, 15s.
GRAY'S AIR CURRENTS IN MOUN-
TAIN GORGES. 7s. 6d.
A. C. BELT & SON, READING
***
SAFETY WEAR FOR AERONAUTS
Flickers! Flickers! Flickers!

High Level Flickers
"He that is down need fear no fall"
Fear not! You will fall lightly as down!
Hansen's air-kits are down in all
respects. Tremendous reductions
in prices previous to winter stocking.
Pure para kit with cellulose seat and
shoulder-pads, weighted to balance.
Unequalled for all drop-work.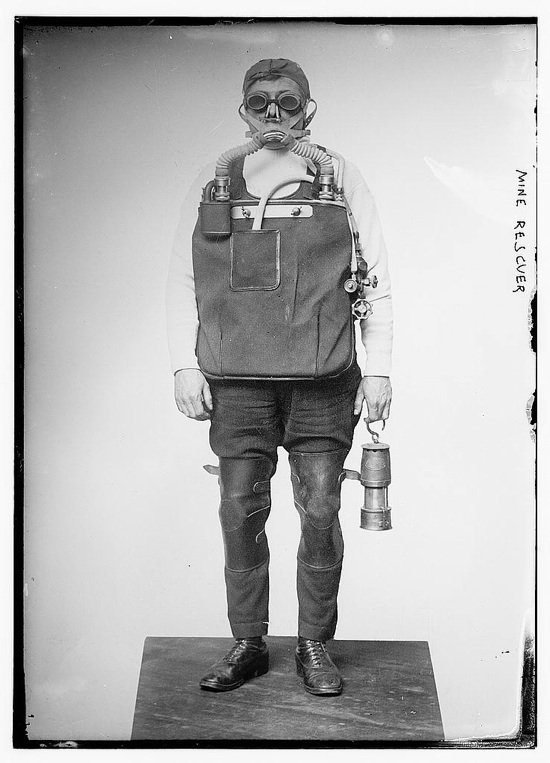 Our trebly resilient heavy kit is the ne
plus ultra of comfort and safety.
Gas-buoyed, waterproof, hail-proof, non-
conducting Flickers with pipe and nozzle
fitting all types of generator. Gradu-
ated tap on left hip.
Hansen's Flickers Lead the Aerial Flight
197 Oxford Street
The new weighted Flicker with tweed or
cheviot surface cannot be distinguished
from the ordinary suit till inflated.
Flickers! Flickers! Flickers!
***
APPLIANCES FOR AIR PLANES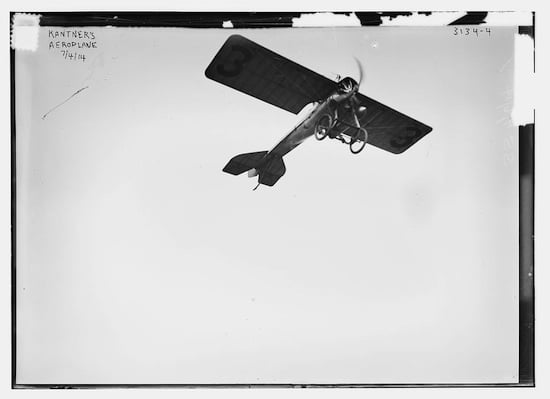 What

"SKID"

was to our forefathers
on the ground,

"PITCH"

is to their sons in the air.

The popularity of the
large, unwieldy, slow, ex-
pensive Dirigible over the
light, swift Plane is main-
ly due to the former's
immunity from pitch.

Collison's forward-
socketed Air Van renders
it impossible for any plane
to pitch. The C. F. S. is
automatic, simple as a shut-
ter, certain as a power
hammer, safe as oxygen.
Fitted to any make of
plane.

COLLISON
186 Brompton Road
Workshops, Chiswick

LUNDIE & MATHERS
Sole Agts for East'n Hemisphere
***
Starters
and
Guides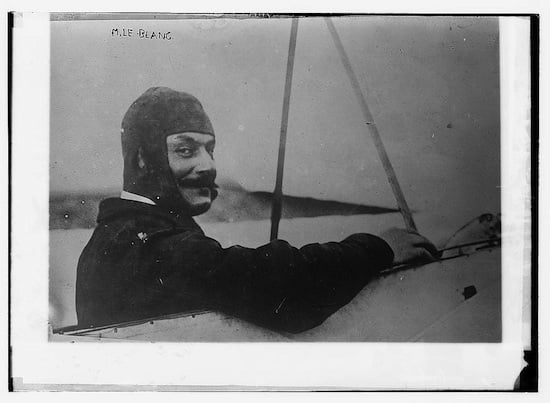 Hotel, club, and
private house plane-
starters, slips and
guides affixed by
skilled workmen in
accordance with local
building laws.
Rackstraw's forty-
foot collapsible steel
starters with automatic
release at end of travel
— prices per foot run,
clamps and crampons
included. The safest
on the market.
Weaver & Denison
Middleboro
***
AIR PLANES AND DIRIGIBLE GOODS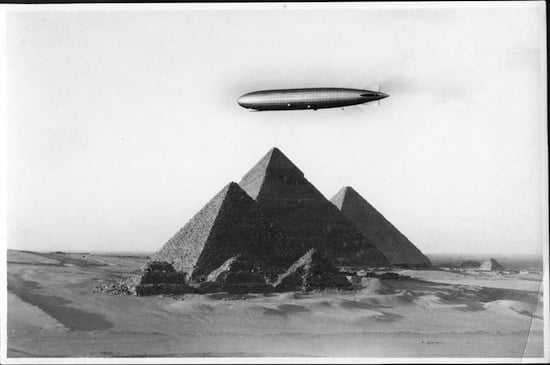 Remember

Planes are swift — so is Death
Planes are cheap — so is Life
Why does the 'plane builder
insist on the safety of his
machines?

Methinks the gentleman pro-
tests too much.

The Standard Dig Construc-
tion Company do not build
kites.

They build, equip and guar-
antee dirigibles.
Standard Dig
Construction Co.
Millwall and Buenos Ayres
*
HOVERS
POWELL'S
Wind Hovers

for 'planes tying-to in heavy
weather, save the motor and
strain on the forebody. Will not
send to leeward. "Albatross"
wind-hovers, rigid-ribbed;
according to h. p. and weight.

We fit and test free to
40° east of Greenwich

L. & W. POWELL
196 Victoria Street, W
*
Remember
We shall always be pleased
to see you.
We build and test and
guarantee our dirigibles
for all purposes. They go
up when you please and
they do not come down
till you please.
You can please yourself,
but — you might as well
choose a dirigible.
STANDARD DIRIGIBLE
CONSTRUCTION CO.
Millwall and Buenos Ayres

*
Gayer & Hutt
Birmingham, Eng. and Birmingham, Ala.
Towers, Landing Stages,
Slips and Lifts
public and private
Contractors to the A. B. C.,
South-Western European
Postal Construction Dept.
Sole patentees and owners
of the Collison anti-quake
diagonal tower-tie. Only
gold medal Kyoto Exhibition
of Aerial Appliances, 1997.
*
AIR PLANES AND DIRIGIBLES
C. M. C.
Our Synthetical Mineral
BEARINGS
are chemically and crystal-
logically identical with the
minerals whose names they bear.
Any size, any surface.
Diamond, Rock-Crystal, Agate
and Ruby Bearings — cups, caps
and collars for the higher
speeds.
For tractor bearings and spin-
dles —Imperative.
For rear propellers —Indispen-
sable.
For all working parts —Advis-
able.
Commercial Minerals Co.
107 Minories
*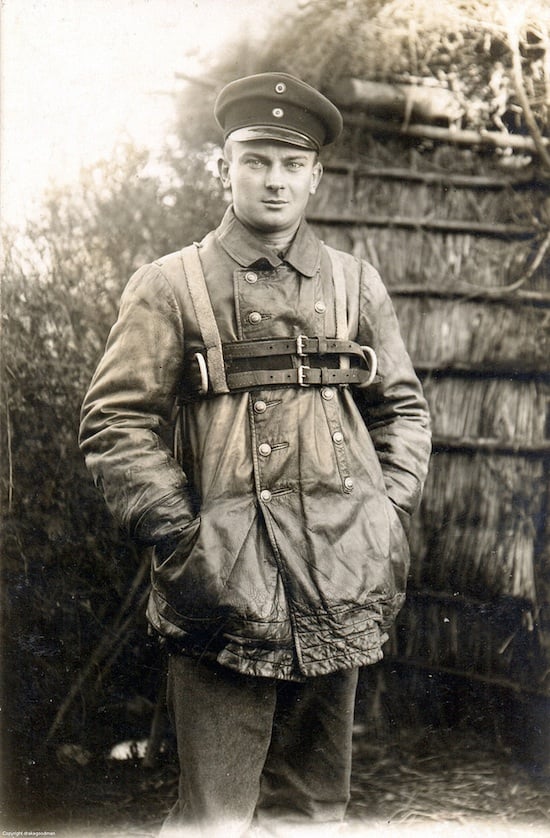 Resurgam!
IF YOU HAVE NOT CLOTHED
YOURSELF IN A
Normandie
Resurgam
YOU WILL PROBABLY NOT
BE INTERESTED IN OUR
NEXT WEEK'S LIST OF AIR-
KIT.
Resurgam Air-Kit
Emporium
Hymans & Graham
1198
Lower Broadway, New York
*
Remember!
¶ It is now nearly a century since the Plane was
to supersede the Dirigible for all purposes.
¶ TO-DAY none of the Planet's freight is car-
ried en plane.
¶ Less than two per cent. of the Planet's passen-
gers are carried en plane.
We design, equip and
guarantee Dirigibles for
all purposes.
Standard Dig Construction
Company
MILLWALL and BUENOS AYRES
*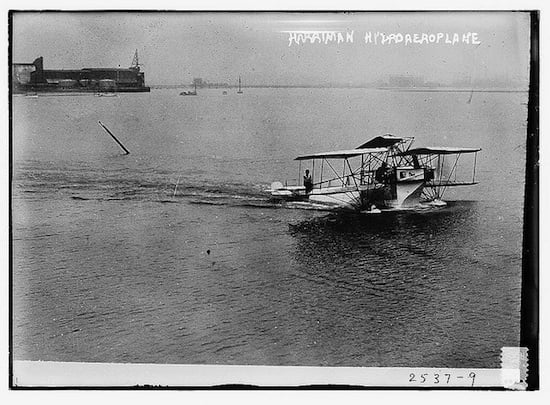 Flint & Mantel
Southampton
FOR SALE
at the end of Season the following Bat-Boats:
GRISELDA, 65 knt., 42 ft., 430 (nom.) Maginnis Motor,
under-rake rudder.
MABELLE, 50 knt., 40 ft., 310 Hargreaves Motor,
Douglas' lock-steering gear.
IVEMONA, 50 knt., 35 ft., 300 Hargreaves (Radium
accelerator), Miller keel and rudder.
The above are well known on the South
Coast as sound, wholesome knockabout boats,
with ample cruising accommodation. Griselda
carries spare set of Hofman racing vans and
can be lifted three foot clear in smooth water
with ballast-tank swung aft. The others do
not lift clear of water, and are recommended
for beginners.
Also, by private treaty, racing B. B. Tarpon
(76 winning flags) 137 knt., 60 ft.; Long-
Davidson double under-rake rudder, new this
season and unstrained. 850 nom. Maginnis
motor, Radium relays and Pond generator.
Bronze breakwater forward, and treble rein-
forced forefoot and entry. Talfourd rockered
keel. Triple set of Hofman vans, giving maxi-
mum lifting surface of 5327 sq. ft.
Tarpon has been lifted and held seven feet
for two miles between touch and touch.
Our Autumn List of racing and family Bats
ready on the 9th January.
*
Hinks's Moderator
¶ Monorail overhead starter
for family and private planes
up to twenty-five foot over all
Absolutely
Safe
Hinks & Co., Birmingham
*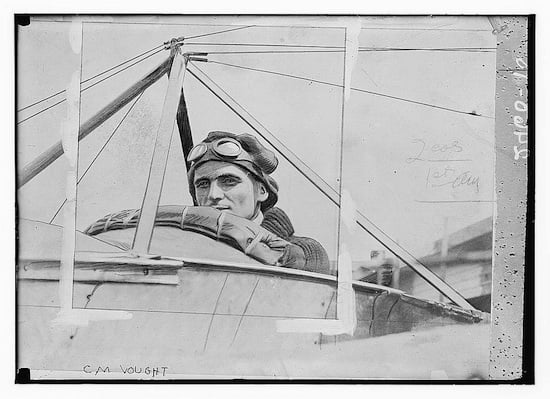 J. D. ARDAGH
I AM NOT CONCERNED WITH YOUR 'PLANE
AFTER IT LEAVES MY GUIDES, BUT TILL
THEN I HOLD MYSELF PERSONALLY
RESPONSIBLE FOR YOUR LIFE, SAFETY, AND
COMFORT. MY HYDRAULIC BUFFER-STOP
CANNOT RELEASE TILL THE MOTORS ARE
WORKING UP TO BEARING SPEED, THUS
SECURING A SAFE AND GRACEFUL FLIGHT
WITHOUT PITCHING.
Remember our motto, "Upward and Outward," and
do not trust yourself to so-called "rigid" guide bars
J. D. ARDAGH, BELFAST and TURIN
*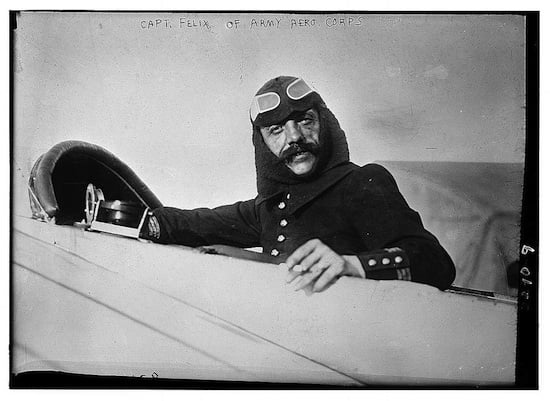 Christian Wright & Oldis
ESTABLISHED 1924
Accessories and Spares
Hooded Binnacles with dip-dials automatically
recording change of level (illuminated face).
All heights from 50 to 15,000 feet £2 10 0
With Aerial Board of Control certificate £3 11 0
Foot and Hand Foghorns; Sirens toned to
any club note; with air-chest belt-driven
from motor £6 8 0
Wireless installations syntonised to A. B. C.
requirements, in neat mahogany case,
hundred mile range £3 3 0
Grapnels, mushroom anchors, pithing-irons,
winches, hawsers, snaps, shackles and mooring ropes,
for lawn, city, and public installations.
Detachable under-cars, aluminum or stamped steel.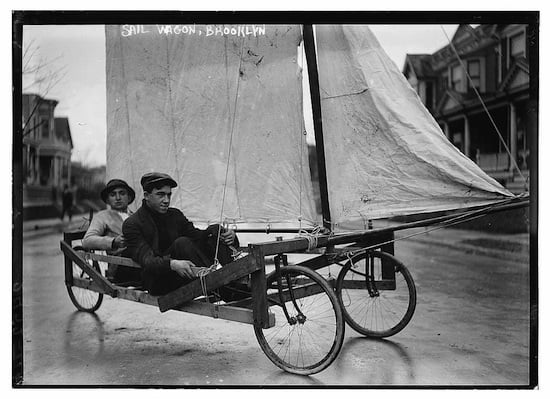 Keeled under-cars for planes: single-action detach-
ing-gear, turning car into boat with one motion of
the wrist. Invaluable for sea trips.
Head, side, and riding lights (by size) Nos. 00 to
20 A. B. C. Standard. Rockets and fog-bombs in
colours and tones of the principal clubs (boxed).
A selection of twenty £2 17 6
International night-signals (boxed) £1 11 6
Spare generators guaranteed to lifting power
marked on cover (prices according to power).
Wind-noses for dirigibles —Pegamoid, cane-stiff-
ened, lacquered cane or aluminum and flux for
winter work.
Smoke-ring cannon for hail storms, swivel mounted,
bow or stern.
Propeller blades: metal, tungsten backed; papier-
maché; wire stiffened; ribbed Xylonite (Nickson's
patent); all razor-edged (price by pitch and
diameter).
Compressed steel bow-screws for winter work.
Fused Ruby or Commercial Mineral Co. bearings
and collars. Agate-mounted thrust-blocks up to 4 inch.
Magniac's bow-rudders —(Lavalle's patent groov-
ing).
Wove steel beltings for outboard motors (non-
magnetic).
Radium batteries, all powers to 150 h. p. (in pairs).
Helium batteries, all powers to 300 h. p. (tandem).
Stun'sle brakes worked from upper or lower
platform.
Direct plunge-brakes worked from lower plat-
form only, loaded silk or fibre, wind-tight.
Catalogues free throughout the Planet
*
***
NEXT WEEK: "Arnott laughed as he lolled over the transparent chart-table where the map of the summer-blue Atlantic slid along, degree by degree, in exact answer to our progress. Our dial already showed 320 m.p.h. and we were two thousand feet above the uppermost traffic lines. 'Now, where is this Illinois District of yours?' said Dragomiroff. 'One travels so much, one sees so little. Oh, I remember! It is in North America.'"
***
RADIUM AGE SCIENCE FICTION: "Radium Age" is HILOBROW's name for the 1904–33 era, which saw the discovery of radioactivity, the revelation that matter itself is constantly in movement — a fitting metaphor for the first decades of the 20th century, during which old scientific, religious, political, and social certainties were shattered. This era also saw the publication of genre-shattering writing by Edgar Rice Burroughs, Sax Rohmer, E.E. "Doc" Smith, Jack London, Arthur Conan Doyle, Aldous Huxley, Olaf Stapledon, Karel Čapek, H.P. Lovecraft, Charlotte Perkins Gilman, Yevgeny Zamyatin, Philip Gordon Wylie, and other pioneers of post-Verne/Wells, pre-Golden Age "science fiction." More info here.
HILOBOOKS: The mission of HiLoBooks is to serialize novels on HiLobrow; and also, as of 2012, operating as an imprint of Richard Nash's Cursor, to reissue Radium Age science fiction in beautiful new print editions. So far, we have published Jack London's The Scarlet Plague, Rudyard Kipling's With the Night Mail (and "As Easy as A.B.C."), Arthur Conan Doyle's The Poison Belt, H. Rider Haggard's When the World Shook, Edward Shanks's The People of the Ruins, William Hope Hodgson's The Night Land, and J.D. Beresford's Goslings. Forthcoming: E.V. Odle's The Clockwork Man, Cicely Hamilton's Theodore Savage, and Muriel Jaeger's The Man with Six Senses. For more information, visit the HiLoBooks homepage.
READ: You are reading Rudyard Kipling's With the Night Mail and "As Easy As A.B.C." Also read our serialization of: Jack London's The Scarlet Plague | H. Rider Haggard's When The World Shook
ORIGINAL FICTION: HILOBROW has serialized three novels: James Parker's The Ballad of Cocky The Fox ("a proof-of-concept that serialization can work on the Internet" — The Atlantic) and Karinne Keithley Syers's Linda Linda Linda. We also publish original stories and comics.