With the Night Mail (5)
By: Rudyard Kipling
April 18, 2012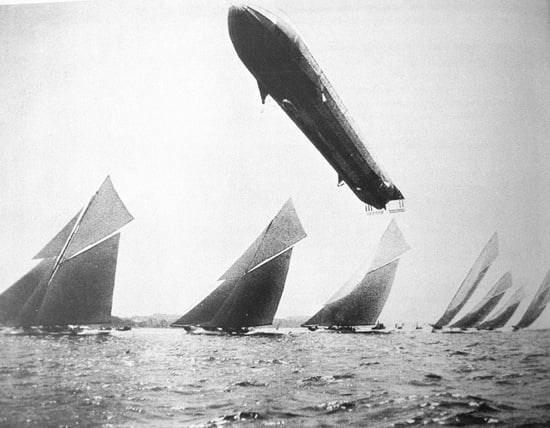 HILOBROW is pleased to present the fifth installment of our serialization of Rudyard Kipling's With the Night Mail (and his follow-up story, "As Easy as A.B.C."). New installments will appear each Wednesday for 12 weeks.
With the Night Mail follows the exploits of an intercontinental mail dirigible battling the perfect storm. Between London and Quebec we learn that a planet-wide Aerial Board of Control (A.B.C.) now enforces a technocratic system of command and control not only in the skies but in world affairs, too. A follow-up story, "As Easy As A.B.C.," recounts what happens when agitators in Chicago demand a return of democracy: The A.B.C. sends zeppelins armed with sound weapons to subdue not the agitators, but a mob who would destroy them! With the Night Mail is set in 2000, and it first appeared in 1905; 2012 marks the centennial of the first publication of "As Easy As A.B.C."
In June, HiLoBooks will publish a beautiful new edition of With the Night Mail (and "As Easy as A.B.C."), checked against the 1909 first published edition (Doubleday), with an Introduction by science fiction author Matthew De Abaitua, and an Afterword by science fiction author Bruce Sterling. SUPPLIES ARE LIMITED! CLICK HERE TO ORDER YOUR COPY.
SUBSCRIBE to HILOBROW's serialized fiction via RSS.
LAST WEEK: "To enjoy life, and tobacco, begin both on a sunny morning half a mile or so above the dappled Atlantic cloud-belts and after a volt-flurry which has cleared and tempered your nerves."
ALL EXCERPTS: 1 | 2 | 3 | 4 | 5 | 6 | 7 | 8 | 9 | 10 | 11 | 12
***
AERIAL BOARD OF CONTROL BULLETIN
Aerial Board of Control
Lights
No changes in English Inland lights for week ending Dec. 18.
PLANETARY COASTAL LIGHTS. Week ending Dec. 18. Verde inclined guide-light changes from 1st proximo to triple flash — green white green — in place of occulting red as heretofore. The warning light for Harmattan winds will be continuous vertical glare (white) on all oases of trans-Saharan N. E. by E. Main Routes.
INVERCARGIL (N. Z.)—From 1st prox.: extreme southerly light (double red) will exhibit white beam inclined 45 degrees on approach of Southerly Buster. Traffic flies high off this coast between April and October.
TABLE BAY—Devil's Peak Glare removed to Simonsberg. Traffic making Table Mountain coastwise keep all lights from Three Anchor Bay at least five shipping hundred feet under, and do not round to till beyond E. shoulder Devil's Peak.
SANDHEADS LIGHT—Green triple vertical marks new private landing-stage for Bay and Burma traffic only.
SNAEFELL JOKUL—White occulting light withdrawn for winter.
PATAGONIA—No summer light south C. Pilar. This includes Staten Island and Port Stanley.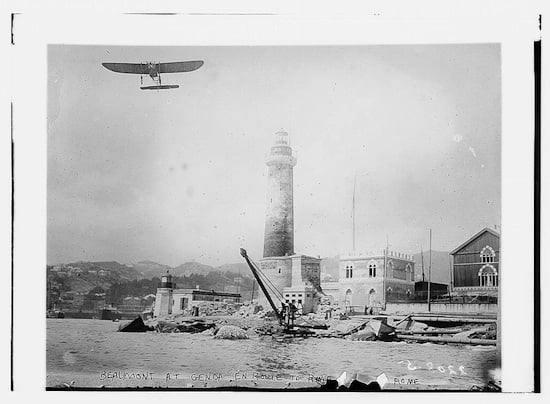 C. NAVARIN—Quadruple fog flash (white), one minute intervals (new).
EAST CAPE—Fog flash — single white with single bomb, 30 sec. intervals (new).
MALAYAN ARCHIPELAGO lights unreliable owing eruptions. Lay from Somerset to Singapore direct, keeping highest levels.
For the Board:
Catterthun




St. Just




Van Hedder

}
Lights.
Casualties
Week ending Dec. 18th.
SABLE ISLAND LANDING TOWERS—Green freighter, number indistinguishable, up-ended, and fore-tank pierced after collision, passed 300-ft. level 2 p.m. Dec. 15th. Watched to water and pithed by Mark Boat.
N. F. BANKS—Postal Packet 162 reports Halma freighter (Fowey —St. John's) abandoned, leaking after weather, 46° 15′ N. 50° 15′ W. Crew rescued by Planet liner Asteroid. Watched to water and pithed by postal packet, Dec. 14th.
KERGUELEN MARK BOAT reports last call from Cymena freighter (Gayer Tong-Huk & Co.) taking water and sinking in snow-storm South McDonald Islands. No wreckage recovered. Addresses, etc., of crew at all A. B. C. offices.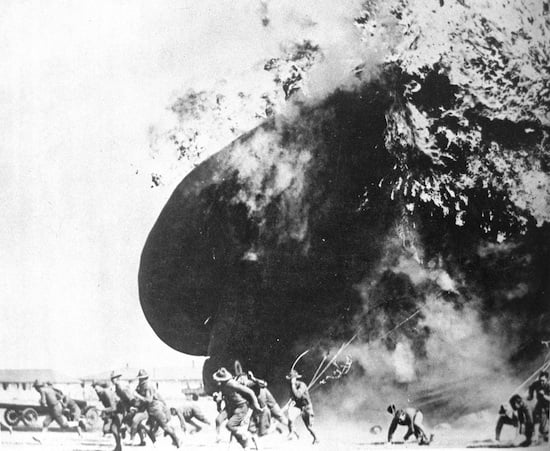 FEZZAN—T. A. D. freighter Ulema taken ground during Harmattan on Akakus Range. Under plates strained. Crew at Ghat where repairing Dec. 13th.
BISCAY, MARK BOAT reports Carducci (Valandingham line) slightly spiked in western gorge Point de Benasque. Passengers transferred Andorra (same line). Barcelona Mark Boat salving cargo Dec. 12th.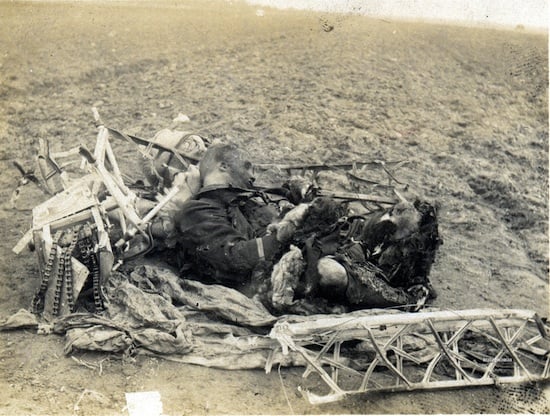 ASCENSION, MARK BOAT—Wreck of unknown racing-plane, Parden rudder, wire-stiffened xylonite vans, and Harliss engine-seating, sighted and salved 7° 20′ S. 18° 41′ W. Dec. 15th. Photos at all A. B. C. offices.
Missing
No answer to General Call having been received during the last week from following overdues, they are posted as missing.
Atlantis, W. 17630 . . . . . Canton —Valparaiso
Audhumla, W. 809 . . . . . Stockholm —Odessa
Berenice, W. 2206 . . . . . Riga —Vladivostock
Draco, E. 446 . . . . . . . Coventry —Puntas Arenas
Tontine, E. 3068 . . . . . . . C. Wrath —Ungava
Wu-Sung, E. 41776 . . . . . Hankow —Lobito Bay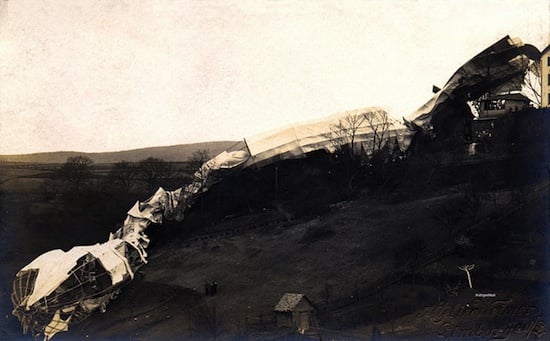 General Call (all Mark Boats) out for:
Jane Eyre, W. 6990 . . . . . . Port Rupert —City of Mexico
Santander, W. 5514 . . . . . Gobi-desert —Manila
V. Edmundsun, E. 9690 . . . Kandahar —Fiume
Broke for Obstruction, and Quitting Levels
VALKYRIE (racing plane), A. J. Hartley owner, New York (twice warned).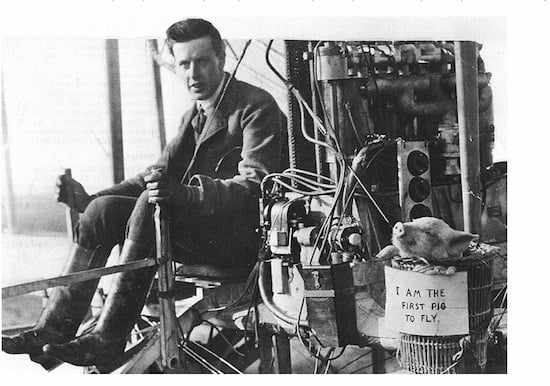 GEISHA (racing plane), S. van Cott owner, Philadelphia (twice warned).
MARVEL OF PERU (racing plane), J. X. Peixoto owner, Rio de Janeiro (twice warned).
For the Board:
Lazareff




McKeough

Goldblatt

}
Traffic.
NOTES
Notes
High-Level Sleet
The Northern weather so far shows no sign of improvement. From all quarters come complaints of the unusual prevalence of sleet at the higher levels. Racing-planes and digs alike have suffered severely — the former from unequal deposits of half-frozen slush on their vans (and only those who have "held up" a badly balanced plane in a cross wind know what that means), and the latter from loaded bows and snow-cased bodies. As a consequence, the Northern and Northwestern upper levels have been practically abandoned, and the high fliers have returned to the ignoble security of the Three, Five, and Six hundred foot levels. But there remain a few undaunted sun-hunters who, in spite of frozen stays and ice-jammed connecting-rods, still haunt the blue empyrean.
Bat-Boat Racing
The scandals of the past few years have at last moved the yachting world to concerted action in regard to "bat" boat racing.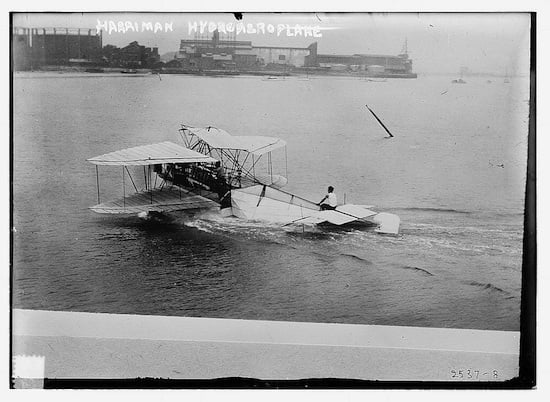 We have been treated to the spectacle of what are practically keeled racing-planes driven a clear five foot or more above the water, and only eased down to touch their so-called "native element" as they near the line. Judges and starters have been conveniently blind to this absurdity, but the public demonstration off St. Catherine's Light at the Autumn Regattas has borne ample, if tardy, fruit. In future the "bat" is to be a boat, and the long-unheeded demand of the true sportsman for "no daylight under mid-keel in smooth water" is in a fair way to be conceded. The new rule severely restricts plane area and lift alike. The gas compartments are permitted both fore and aft, as in the old type, but the water-ballast central tank is rendered obligatory. These things work, if not for perfection, at least for the evolution of a sane and wholesome waterborne cruiser. The type of rudder is unaffected by the new rules, so we may expect to see the Long-Davidson make (the patent on which has just expired) come largely into use henceforward, though the strain on the sternpost in turning at speeds over forty miles an hour is admittedly very severe. But bat-boat racing has a great future before it.
CORRESPONDENCE
Correspondence
Skylarking on the Equator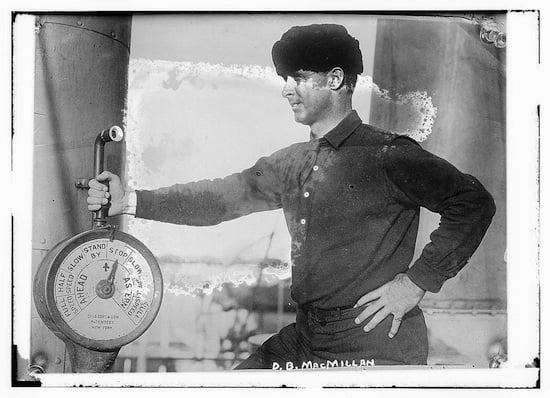 TO THE EDITOR—Only last week, while crossing the Equator (W. 26.15), I became aware of a furious and irregular cannonading some fifteen or twenty knots S. 4 E. Descending to the 500 ft. level, I found a party of Transylvanian tourists engaged in exploding scores of the largest pattern atmospheric bombs (A. B. C. standard) and, in the intervals of their pleasing labours, firing bow and stern smoke-ring swivels. This orgy —I can give it no other name — went on for at least two hours, and naturally produced violent electric derangements. My compasses, of course, were thrown out, my bow was struck twice, and I received two brisk shocks from the lower platform-rail. On remonstrating, I was told that these "professors" were engaged in scientific experiments. The extent of their "scientific" knowledge may be judged by the fact that they expected to produce (I give their own words) "a little blue sky" if "they went on long enough." This in the heart of the Doldrums at 450 feet! I have no objection to any amount of blue sky in its proper place (it can be found at the 2,000 level for practically twelve months out of the year), but I submit, with all deference to the educational needs of Transylvania, that "sky-larking" in the centre of a main-travelled road where, at the best of times, electricity literally drips off one's stanchions and screw blades, is unnecessary. When my friends had finished, the road was seared, and blown, and pitted with unequal pressure-layers, spirals, vortices, and readjustments for at least an hour. I pitched badly twice in an upward rush — solely due to these diabolical throw-downs — that came near to wrecking my propeller. Equatorial work at low levels is trying enough in all conscience without the added terrors of scientific hooliganism in the Doldrums.
Rhyl.
J. VINCENT MATHEWS.
[We entirely sympathize with Professor Mathews's views, but unluckily till the Board sees fit to further regulate the Southern areas in which scientific experiments may be conducted, we shall always be exposed to the risk which our correspondent describes. Unfortunately, a chimera bombinating in a vacuum is, nowadays, only too capable of producing secondary causes.—Editor.]
Answers to Correspondents
VIGILANS—The Laws of Auroral Derangements are still imperfectly understood. Any overheated motor may of course "seize" without warning; but so many complaints have reached us of accidents similar to yours while shooting the Aurora that we are inclined to believe with Lavalle that the upper strata of the Aurora Borealis are practically one big electric "leak," and that the paralysis of your engines was due to complete magnetization of all metallic parts. Low-flying planes often "glue up" when near the Magnetic Pole, and there is no reason in science why the same disability should not be experienced at higher levels when the Auroras are "delivering" strongly.
INDIGNANT—On your own showing, you were not under control. That you could not hoist the necessary N. U. C. lights on approaching a traffic-lane because your electrics had short-circuited is a misfortune which might befall any one. The A. B. C., being responsible for the planet's traffic, cannot, however, make allowance for this kind of misfortune. A reference to the Code will show that you were fined on the lower scale.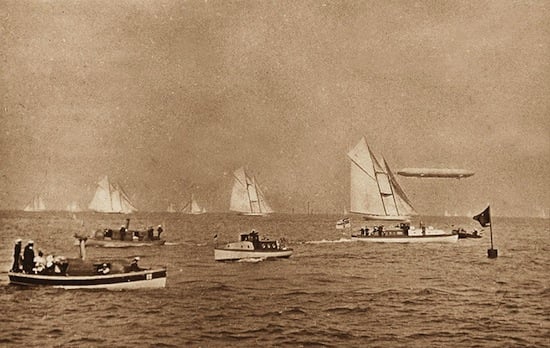 PLANISTON—(1) The Five Thousand Kilometre (overland) was won last year by L. V. Rautsch, R. M. Rautsch, his brother, in the same week pulling off the Ten Thousand (oversea). R. M.'s average worked out at a fraction over 500 kilometres per hour, thus constituting a record. (2) Theoretically, there is no limit to the lift of a dirigible. For commercial and practical purposes 15,000 tons is accepted as the most manageable.
PATERFAMILIAS—None whatever. He is liable for direct damage both to your chimneys and any collateral damage caused by fall of bricks into garden, etc., etc. Bodily inconvenience and mental anguish may be included, but the average jury are not, as a rule, men of sentiment. If you can prove that his grapnel removed any portion of your roof, you had better rest your case on decoverture of domicile (See Parkins v. Duboulay). We entirely sympathize with your position, but the night of the 14th was stormy and confused, and — you may have to anchor on a stranger's chimney yourself some night. Verbum sap!
ALDEBARAN—War, as a paying concern, ceased in 1967. (2) The Convention of London expressly reserves to every nation the right of waging war so long as it does not interfere with the world's traffic. (3) The A. B. C. was constituted in 1949.
L. M. D.—Keep her dead head-on at half-power, taking advantage of the lulls to speed up and creep into it. She will strain much less this way than in quartering across a gale. (2) Nothing is to be gained by reversing into a following gale, and there is always risk of a turn-over. (3) The formulæ for stun'sle brakes are uniformly unreliable, and will continue to be so as long as air is compressible.
PEGAMOID—Personally we prefer glass or flux compounds to any other material for winter work nose-caps as being absolutely non-hygroscopic. (2) We cannot recommend any particular make.
PULMONAR—For the symptoms you describe, try the Gobi Desert Sanitaria. The low levels of the Saharan Sanitaria are against them except at the outset of the disease. (2) We do not recommend boarding-houses or hotels in this column.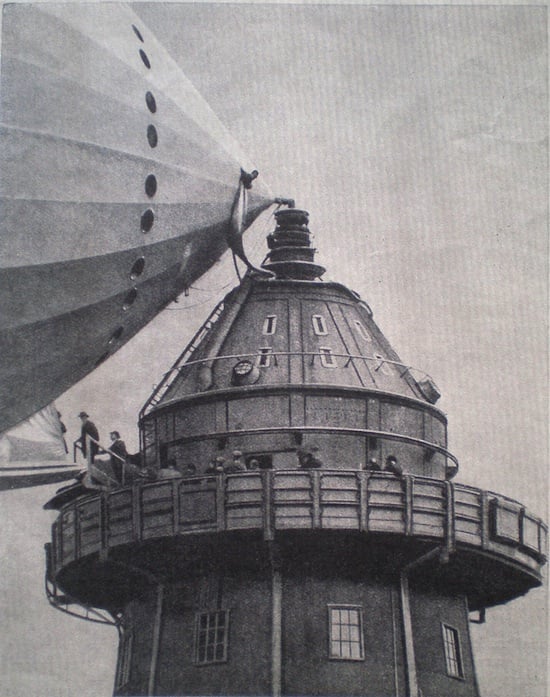 BEGINNER—On still days the air above a large inhabited city being slightly warmer — i. e., thinner — than the atmosphere of the surrounding country, a plane drops a little on entering the rarefied area, precisely as a ship sinks a little in fresh water. Hence the phenomena of "jolt" and your "inexplicable collisions" with factory chimneys. In air, as on earth, it is safest to fly high.
EMERGENCY—There is only one rule of the road in air, earth, and water. Do you want the firmament to yourself?
PICCIOLA—Both Poles have been overdone in Art and Literature. Leave them to Science for the next twenty years. You did not send a stamp with your verses.
NORTH NIGERIA—The Mark Boat was within her right in warning you up on the Reserve. The shadow of a low-flying dirigible scares the game. You can buy all the photos you need at Sokoto.
NEW ERA—It is not etiquette to overcross an A. B. C. official's boat without asking permission. He is one of the body responsible for the planet's traffic, and for that reason must not be interfered with. You, presumably, are out on your own business or pleasure, and should leave him alone. For humanity's sake don't try to be "democratic."
***
NEXT WEEK: "He had traced through cold and heat, across the deeps of the oceans, with instruments of his own invention, over the inhospitable heart of the polar ice and the sterile visage of the deserts, league by league, patiently, unweariedly, remorselessly, from their ever-shifting cradle under the magnetic pole to their exalted death-bed in the utmost ether of the upper atmosphere — each one of the Isoconical Tellurions —Lavalle's Curves, as we call them to-day."
***
RADIUM AGE SCIENCE FICTION: "Radium Age" is HILOBROW's name for the 1904–33 era, which saw the discovery of radioactivity, the revelation that matter itself is constantly in movement — a fitting metaphor for the first decades of the 20th century, during which old scientific, religious, political, and social certainties were shattered. This era also saw the publication of genre-shattering writing by Edgar Rice Burroughs, Sax Rohmer, E.E. "Doc" Smith, Jack London, Arthur Conan Doyle, Aldous Huxley, Olaf Stapledon, Karel Čapek, H.P. Lovecraft, Charlotte Perkins Gilman, Yevgeny Zamyatin, Philip Gordon Wylie, and other pioneers of post-Verne/Wells, pre-Golden Age "science fiction." More info here.
HILOBOOKS: The mission of HiLoBooks is to serialize novels on HiLobrow; and also, as of 2012, operating as an imprint of Richard Nash's Cursor, to reissue Radium Age science fiction in beautiful new print editions. So far, we have published Jack London's The Scarlet Plague, Rudyard Kipling's With the Night Mail (and "As Easy as A.B.C."), Arthur Conan Doyle's The Poison Belt, H. Rider Haggard's When the World Shook, Edward Shanks's The People of the Ruins, William Hope Hodgson's The Night Land, and J.D. Beresford's Goslings. Forthcoming: E.V. Odle's The Clockwork Man, Cicely Hamilton's Theodore Savage, and Muriel Jaeger's The Man with Six Senses. For more information, visit the HiLoBooks homepage.
READ: You are reading Rudyard Kipling's With the Night Mail and "As Easy As A.B.C." Also read our serialization of: Jack London's The Scarlet Plague | H. Rider Haggard's When The World Shook
ORIGINAL FICTION: HILOBROW has serialized three novels: James Parker's The Ballad of Cocky The Fox ("a proof-of-concept that serialization can work on the Internet" — The Atlantic) and Karinne Keithley Syers's Linda Linda Linda. We also publish original stories and comics.