BLURB YOUR ENTHUSIASM (13)
By: Adrienne Crew
August 11, 2022
One in a series of 25 enthusiastic posts, contributed by 25 HILOBROW friends and regulars, delivering brief remarks on mottos, mantras, speeches, slogans, and other words to live by. Series edited by Adam McGovern.
*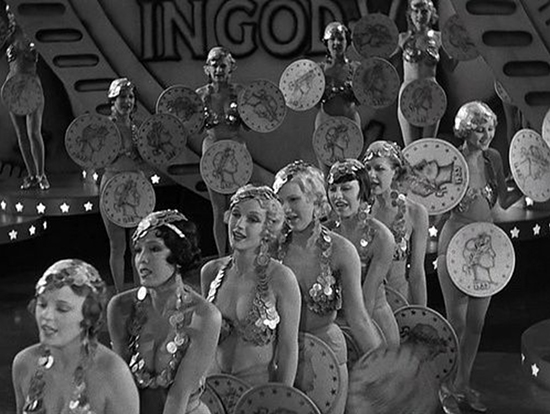 WATCH YOUR PENNIES
A wise and wealthy woman in San Francisco repeatedly told me "watch your pennies and the dollars take care of themselves." I was eight when I first adopted her advice. Frugality became my modus operandi. I'd save change in piggy banks and glass jars. Roommates in Berkeley teased me because I'd rather scrape burned bits off charred toast than throw the bread out. Hell, I baked my own bread to save a few pennies. I weighed the pros and cons of each purchase. How much would buying a car truly cost me if I obtained a car loan rather than just buying a beater for less than a thousand dollars? My head hurt to think about it.
My parents grew up during the Great Depression and lived well during the inflationary Seventies by clipping coupons, purchasing hard goods and apparel at wholesale prices, and researching tax breaks. "Why do I have to wash these plastic sandwich bags?" I'd grouch at my father. "Those bags are expensive. It'd be a waste of money to just toss them," he'd reply. Dad indulged my mother's love of fresh-cut flowers by driving to the wholesale flower market every Saturday morning and buying her favorites. In my household, we continue to peruse grocery-store mailers, looking for good sales on meat.
But as I age, I've come to realize there's a fallacy in my favorite aphorism. I can watch my pennies, but as a lawyer, I've come to see that time is money. My time is worth so much more than a few pennies, and wasted time adds up. I don't really save anything when I drive across town to buy chicken on sale. It's not worth the cost in terms of time or fuel.
I've also learned that collecting coins may add up but real money only multiplies when interest is involved. Have you seen the fees Coinstar charges to convert your change into dollars? Banks won't accept coins unless they are sorted and rolled in paper wrappers. Who has time for that and at what price? I diligently reinvest stock dividends but won't really earn new shares because of rising stock prices.
But I continue to save my figurative pennies. I'm suspicious of all these new fintech (financial technology) schemes promoted on social media platforms. I'm such a miser that I decline Walgreen's invitation to contribute $1 to cancer charities when I insert my debit card at checkout.
Maybe it's generational. Managing money is important but difficult. I'm reminded of a scene from the TV series Hacks in which the Baby Boomer comedian sends her Millennial writer to a convenience store to buy her a soda, and gives her a couple of dollars to do it. The Millennial returns with the drink, and when the Boomer asks where her change is, the Millennial scoffs that "it was like 67 cents over," to the Boomer's horror. My friends and I joke that our retirement age is up to 80 if we can even afford it then, and I wish I'd had the means to save a chunk of cash when I was that Millennial comedy writer's age. So these days I watch my pennies AND my dollars… and the clock.
***
BLURB YOUR ENTHUSIASM: INTRODUCTION by Adam McGovern | Ran Xia on BLACK CROW BELIEFS | Kelly Jean Fitzsimmons on LEFT-CORNER BRICK | Andrea Diaz on JOY IS RESISTANCE | Lynn Peril on TO THINE OWN SELF | Miranda Mellis on THE FUTURE IS PASSÉ | Bishakh Som on LET THE WEIRDNESS IN | Lucy Sante on FLAUBERT'S PERFECT WORD | Stefene Russell on CRYSTAL SETS | Crystal Durant on LIFE IS A BANQUET | Adam McGovern on EVERY MINUTE AN OCEAN | Josh Glenn on LUPUS LUPUM NON MORDET | Heather Quinlan on SHUT UP, HE EXPLAINED | Adrienne Crew on WATCH YOUR PENNIES | Art Wallace on COME ON AND GIVE A CHEER | Julia Lee Barclay-Morton on WILLIAM JAMES, UNADAPTED | Christopher-Rashee Stevenson on TO EACH HIS OWN | Nikhil Singh on ILLUMINATE OR DISSIPATE? | Mimi Lipson on CHEAP FOOD TASTES BETTER | Kahle Alford on NOT GONNA CRACK | Michele Carlo on YOU CAN'T ALWAYS GET WHAT YOU WANT | Marguerite Dabaie on WALKING ON WATER | Raymond Nat Turner on TRYIN' AND TRANEIN' | Bob Laine on WHEN YOU GROW UP | Fran Pado on THE SMILEY EMOJI | Deborah Wassertzug on PLACING YOUR BETS. PLUS: BLURB SERIES CODA by Lisa Levy.
MORE ENTHUSIASM at HILOBROW
MÖSH YOUR ENTHUSIASM (1Q2024): ENTER SANDMAN | MILQUETOAST | CHRISTBAIT RISING | GOING BLIND | HERE COME THE COPS | & 20 other Eighties (1984–1993) Metal songs. STOOGE YOUR ENTHUSIASM (4Q2023): MOVE ON FAST | 96 TEARS | SHE CRACKED | WHAT A WAY TO DIE | PSYCHOTIC REACTION | & 20 other Sixties (1964–1973) proto-punk songs. CURVE YOUR ENTHUSIASM (3Q2023): PIZZA PURISM | BOY BANDS | THE '86 METS | LOVE ISLAND UK | ELTON JOHN | & 20 other reconsidered enthusiasms. TEEN YOUR ENTHUSIASM (2Q2023): ANDY GIBB | VALERIE BERTINELLI | KIM WILDE | ARLO GUTHRIE | MIKE PATTON | & 20 other heartthrobs from our adolescences. DOLLY YOUR ENTHUSIASM (1Q2023): WE FOUND IT | TOGETHER AGAIN | SUNDAY MORNIN' COMIN' DOWN | BAD CASE OF THE BLUES | FANCY | & 20 other Sixties (1964–1973) Country records. KILL YOUR ENTHUSIASM (4Q2022): LT. TASHA YAR | JOYCE SUMMERS | COL. HENRY BLAKE | MRS. LANDINGHAM | ALEX KAMAL | & 20 other TV deaths. BLURB YOUR ENTHUSIASM (3Q2022): LEFT-CORNER BRICK | JOY IS RESISTANCE | THE FUTURE IS PASSÉ | EVERY MINUTE AN OCEAN | SHUT UP, HE EXPLAINED | & 20 other apothegms to live by. KOJAK YOUR ENTHUSIASM (2Q2022): ARK II | WKRP IN CINCINNATI | BUCK ROGERS | THE WHITE SHADOW | POLICE WOMAN | & 20 other Seventies (1974–1983) TV shows. KICK YOUR ENTHUSIASM (1Q2022): KUILL | CATO | COSMO | TRIXIE | VOLSTAGG | & 20 other sidekicks. NERD YOUR ENTHUSIASM (4Q2021): TIME | THE POST OFFICE | ARDUIN | DOUBT | SUMMATIONS | & 20 other nerdy passions. SWERVE YOUR ENTHUSIASM (3Q2021): WARHOL'S WALT WHITMAN | 70, GIRLS, 70 | TYRAEL'S MIGHT | SHIRATO SANPEI | THE LEON SUITES | & 20 other never-realized cultural productions. FIVE-O YOUR ENTHUSIASM (2Q2021): DARK SHADOWS | MANNIX | GET SMART | THE ADDAMS FAMILY | I DREAM OF JEANNIE | & 20 other Sixties (1964–1973) TV shows. FERB YOUR ENTHUSIASM (1Q2021): STEVEN UNIVERSE | TOP CAT | REN & STIMPY | SHE-RA AND THE PRINCESSES OF POWER | DRAGON BALL Z | & 20 other animated series. CARBONA YOUR ENTHUSIASM (2020): "Sex Bomb" | "Going Underground" | "Soft South Africans" | "Typical Girls" | "Human Fly" | & 20 other Seventies (1974–1983) punk singles. KLAATU YOU (2020 weekly): ZARDOZ | METROPOLIS | DARK STAR | SINS OF THE FLESHAPOIDS | SOLARIS | & dozens of other pre-STAR WARS sci-fi movies. CONVOY YOUR ENTHUSIASM (2019): THE TAKING OF PELHAM ONE TWO THREE | ROLLERBALL | BLACK SUNDAY | SORCERER | STRAIGHT TIME | & 20 other Seventies (1974–1983) action movies. SERIOCOMIC (2019 weekly): LITTLE LULU | VIZ | MARSUPILAMI | ERNIE POOK'S COMEEK | HELLBOY | & dozens of other comics. TUBE YOUR ENTHUSIASM (2018): LOONEY TUNES | THREE STOOGES | THE AVENGERS | ROCKY & BULLWINKLE | THE TWILIGHT ZONE | & 20 other Fifties (1954–1963) TV shows. WOWEE ZOWEE (2018 weekly): UNISEX | UNDER THE PINK | DUMMY | AMOR PROHIBIDO | HIPS AND MAKERS | & dozens of other Nineties (1994–2003) albums. KLUTE YOUR ENTHUSIASM (2017): THE KILLERS | BANDE À PART (BAND OF OUTSIDERS) | ALPHAVILLE | HARPER | BLOW-UP | & 20 other Sixties (1964–1973) neo-noir movies. #SQUADGOALS (2017 weekly): THE WILD BUNCH | BOWIE'S BAND | THE BLOOMSBURY GROUP | THE HONG KONG CAVALIERS | VI ÄR BÄST! & dozens of other squads. GROK MY ENTHUSIASM (2016 weekly): THE THEORY AND PRACTICE OF LUNCH | WEEKEND | MILLION YEAR PICNIC | LA BARONNE EMILE D'ERLANGER | THE SURVIVAL SAMPLER | & dozens more one-off enthusiasms. QUIRK YOUR ENTHUSIASM (2016): "Tainted Love" | "Metal" | "Frankie Teardrop" | "Savoir Faire" | "Broken English" | & 20 other Seventies (1974–1983) new wave singles. CROM YOUR ENTHUSIASM (2015): DARKER THAN YOU THINK | THE SWORD IN THE STONE | OUT OF THE SILENT PLANET | THIEVES' HOUSE | QUEEN OF THE BLACK COAST | & 20 other Thirties (1934–1943) fantasy novels. KERN YOUR ENTHUSIASM (2014): ALDINE ITALIC | DATA 70 | TORONTO SUBWAY | JOHNSTON'S "HAMLET" | TODD KLONE | & 20 other typefaces. HERC YOUR ENTHUSIASM (2013): "Spoonin' Rap" | "Rapper's Delight" | "Rappin' Blow" | "The Incredible Fulk" | "The Adventures of Super Rhyme" | & 20 other Seventies (1974–1983) hip-hop songs. KIRK YOUR ENTHUSIASM (2012): Justice or vengeance? | Kirk teaches his drill thrall to kiss | "KHAAAAAN!" | "No kill I" | Kirk browbeats NOMAD | & 20 other Captain Kirk scenes. KIRB YOUR ENTHUSIASM (2011): THE ETERNALS | BLACK MAGIC | DEMON | OMAC | CAPTAIN AMERICA | & 20 other Jack Kirby panels.