CONSTANT CLOSET (7)
By: Lynn Peril
April 24, 2021
We are delighted to present CONSTANT CLOSET, a series in which HILOBROW friend Lynn Peril shares vintage items of clothing that she's continued to wear for decades.
---
LEOPARD JACKET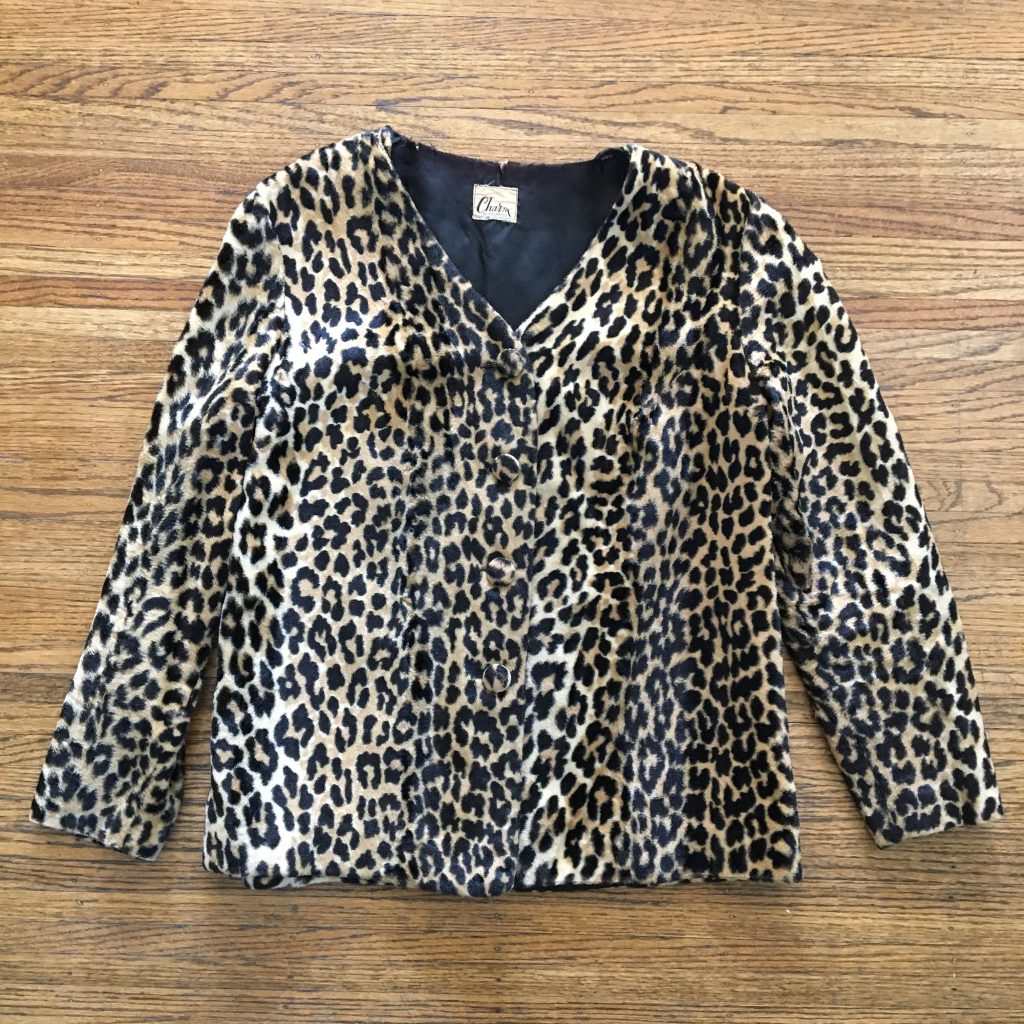 For a closer look, click on image.
I'm lucky that I've had few regrets, either in life or in clothing. Something I do regret is getting rid of the '50s/'60s leopard coat I got at the clothing-by-the-pound place on Valencia in 1990 or so. Single breasted and not too bulky, it was perfect on me. I even have a treasured photo to remind me of my error. I donated or sold the coat in what can only be described as moment of madness, moving from one apartment to another. And so I've spent the ensuing two decades trying to replace it. I have a cheetah stroller from the long-gone San Francisco department store Roos Atkins, picked up for a song at the long-gone and much-lamented downtown Oakland Goodwill, a '70s Lilli Ann number from eBay, and a contemporary Coach jacket from a friend's garage sale. Of them all, I wear this fab little Charm of Hollywood jacket most often, as can be seen in the numerous photos of me wearing at one event or another, here with local legend Mickey McGowan, proprietor of the equally legendary Unknown Museum some time in the 2010s. All of these items please my inner Edith Prickley, but they can't replace my lost leopard beauty.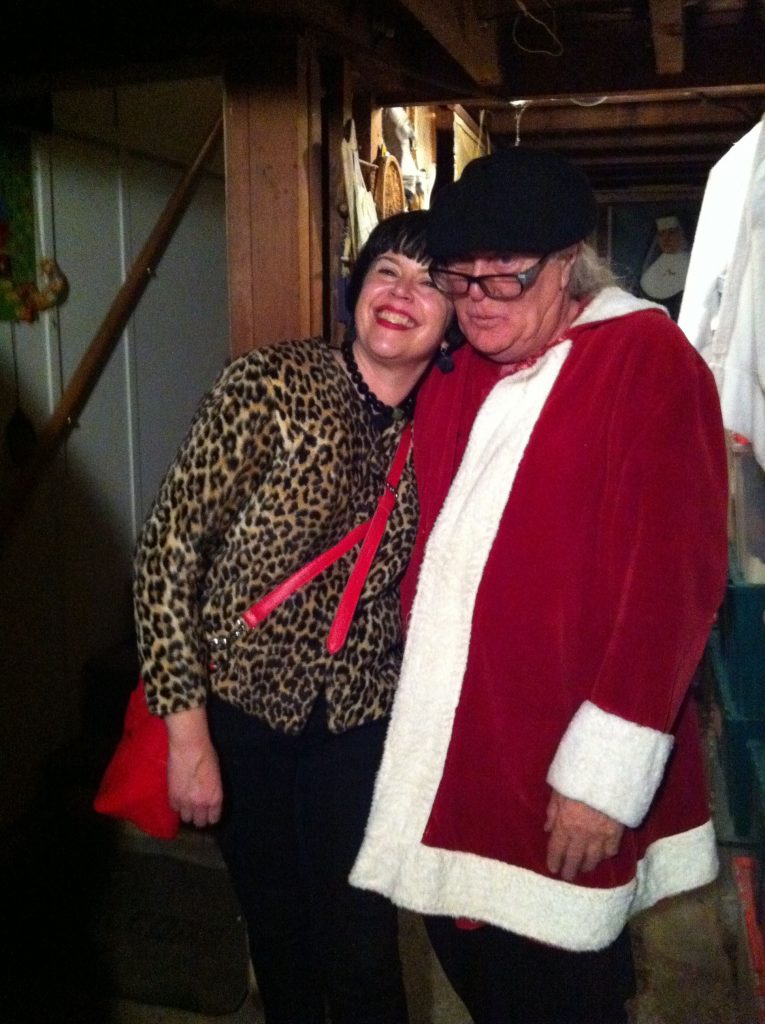 Below: The one that got away.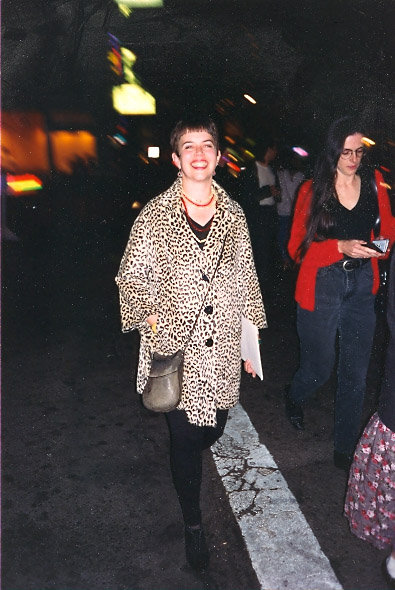 ***
MORE LYNN PERIL at HILOBROW: PLANET OF PERIL series | FIVE-O YOUR ENTHUSIASM: DARK SHADOWS | FERB YOUR ENTHUSIASM: JONNY QUEST | CARBONA YOUR ENTHUSIASM: "SMOTHER LOVE" | MOVIE OBJECTS: TRANSISTOR RADIO | KLAATU YOU: ATTACK OF THE 50-FT. WOMAN | TUBE YOUR ENTHUSIASM: THE DICK VAN DYKE SHOW | FLAIR: BASEBALL RING | #SQUADGOALS: The Daly Sisters | KLUTE YOUR ENTHUSIASM: BLOW-UP | MUSEUM OF FEMORIBILIA series | HERMENAUTIC TAROT: The Waiting Man | KIRB YOUR ENTHUSIASM: YOUNG ROMANCE | CROM YOUR ENTHUSIASM: CONJURE WIFE | HILO HERO ITEMS on: Tura Satana, Paul Simonon, Vivienne Westwood, Lucy Stone, Lydia Lunch, Gloria Steinem, Gene Vincent, among many others.