CONSTANT CLOSET (8)
By: Lynn Peril
April 25, 2021
We are delighted to present CONSTANT CLOSET, a series in which HILOBROW friend Lynn Peril shares vintage items of clothing that she's continued to wear for decades.
---
PINK BONNIE CASHIN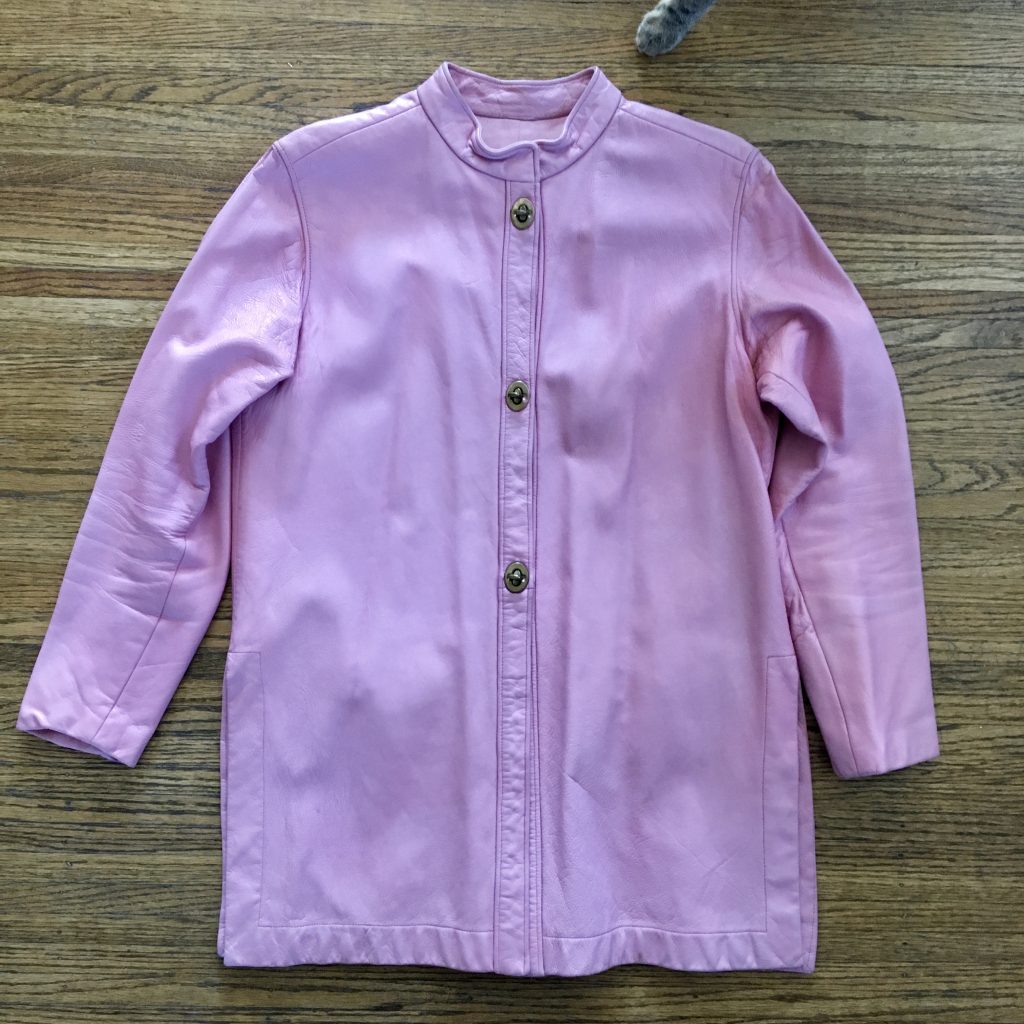 For a closer look, click on image.
Sometimes the thrift gods speak to me. I get the urge to go to one of my haunts, and lo and behold something amazing is waiting for me. One day several years ago, I headed to the Goodwill with the thought in my head, "a Bonnie Cashin is there." And so it was, but not this one — though wouldn't that be a great story? Cashin was one of the mothers of American sportswear, known for using leather and durable fabrics like canvas, along with hardware closings, chief among them her iconic turnlocks. Her name was never licensed during her lifetime, and if you purchase a vintage Cashin, you can rest assured that she herself designed it. I am a huge fan of her work. I sold that first Bonnie Cashin coat, which never fit me properly, and eventually bought the one you see here (at Murray's Bagels in NYC in 2011) on eBay. I paid more than at the thrift store, but much less than what I would today, when prices for her clothing have gone through the roof. Unlike the ochre-colored coat from the thrift store, which sat in my closet, this jacket makes me feel good every time I wear it — which is as often as possible.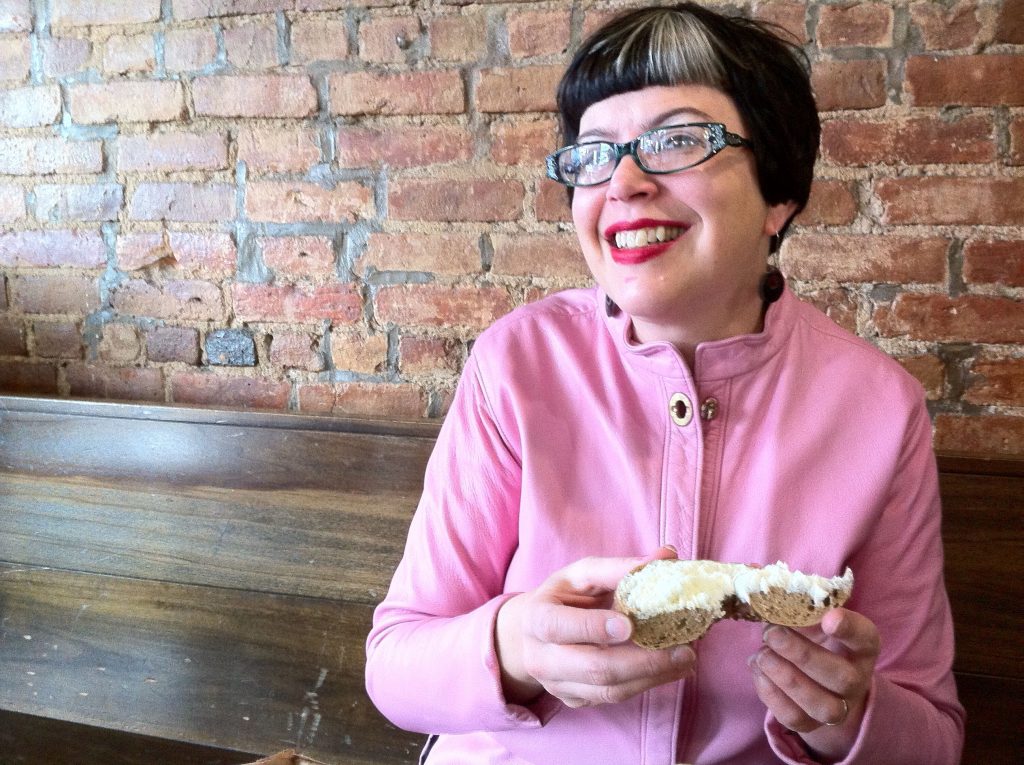 ***
MORE LYNN PERIL at HILOBROW: PLANET OF PERIL series | FIVE-O YOUR ENTHUSIASM: DARK SHADOWS | FERB YOUR ENTHUSIASM: JONNY QUEST | CARBONA YOUR ENTHUSIASM: "SMOTHER LOVE" | MOVIE OBJECTS: TRANSISTOR RADIO | KLAATU YOU: ATTACK OF THE 50-FT. WOMAN | TUBE YOUR ENTHUSIASM: THE DICK VAN DYKE SHOW | FLAIR: BASEBALL RING | #SQUADGOALS: The Daly Sisters | KLUTE YOUR ENTHUSIASM: BLOW-UP | MUSEUM OF FEMORIBILIA series | HERMENAUTIC TAROT: The Waiting Man | KIRB YOUR ENTHUSIASM: YOUNG ROMANCE | CROM YOUR ENTHUSIASM: CONJURE WIFE | HILO HERO ITEMS on: Tura Satana, Paul Simonon, Vivienne Westwood, Lucy Stone, Lydia Lunch, Gloria Steinem, Gene Vincent, among many others.