HYPOCRITE IDLER 1Q2018
By: Joshua Glenn
March 29, 2018
To idle is to work on meaningful and varied projects — and also to take it easy. If you're interested in my 1Q2018 projects, please keep reading; otherwise, don't. The title of this series of posts refers to this self-proclaimed idler's inability to take it easy.
MORE HYPOCRISY: 2010 | 2011 | 2012 | 2013 | 2014 | 2015 | 2016 | 2017 | 2018 | 2019 | 1Q2020 | 2Q2020 | 3Q2020 | 4Q2020 SNEAK PEEK.
*
SEMIOTICS
PROJECT:OBJECT
HILOBROW
WRITING
TAKING IT EASY
*
SEMIOTICS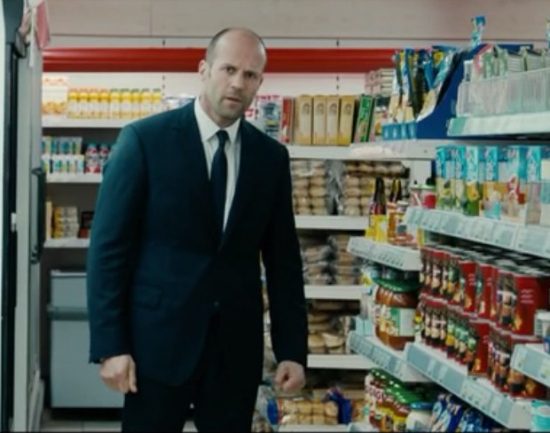 I'm co-founder of the branding and strategy agency SEMIOVOX, based in Boston and New York. During 1Q2018, our team conducted semiotic audits surfacing unspoken codes, in categories from Spirits, Beauty, and Confections to Health & Wellness, around, for example, "Confidence & Security," "Making A Difference," and "Women's Empowerment." My business partner, Ron Rentel, and I traveled around the country and — in Ron's case — the planet, in order to direct: strategic workshops aligning brand teams and their agency partners around positioning, pack design, communications, and innovation; and semiotics-fueled qualitative research efforts, from consumer-led shop-alongs to traditional groups.
In February, I spoke about my commercial semiotics work to my friend David Edwards's ES20 class ("Creating Things That Matter"), at Harvard. The ES20 group meets at Edwards's Cafe ArtScience in Kendall Square. Fun!
***
PROJECT:OBJECT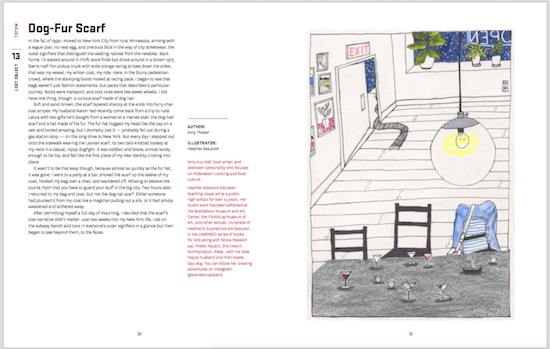 During 1Q2018, Rob Walker and I wrote up a prospectus for a LOST OBJECTS book — which will include stories and illustrations from last year's LOST OBJECTS volume published here at HILOBROW, as well as new stories and illustrations. My colleague, the talented designer Tony Leone, with whom I've collaborated on the UNBORED books and kits, the Radium Age Science Fiction book series, and (back in the '90s) my zine Hermenaut, and his associate Cara Ciardelli (who has worked with us on four UNBORED activity kits) put together a few sample spreads like the one shown above.
The book is represented by Matt McGowan of the Frances Goldin Literary Agency, who will send the prospectus around in 2Q2018. We are excited to find a publishing partner for this cool project.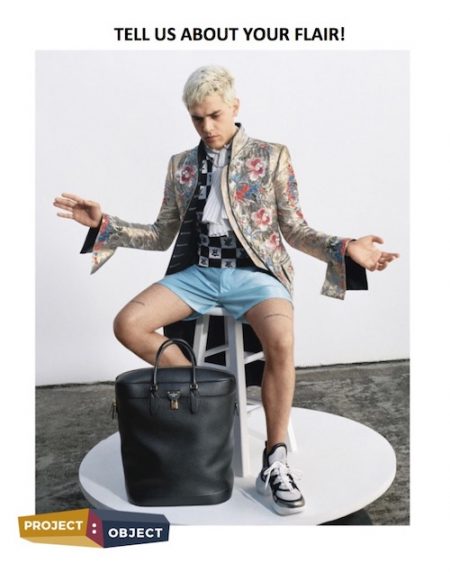 Also during 1Q2018, Rob and I began commissioning non-fiction narratives for a new PROJECT:OBJECT volume, which we're currently calling FLAIR. These stories should begin to appear here at HILOBROW during 2Q2018. Participants in the FLAIR series, so far, include: MoMA's Paola Antonelli, Davy Rothbart of FOUND Magazine, Pentagram's Michael Bierut, MIT Center for Civic Media's Ethan Zuckerman, and other amazing folks.
Stay tuned for updates on these PROJECT:OBJECT endeavors.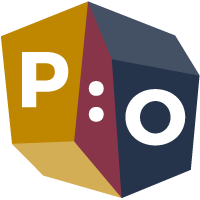 ***
HILOBROW
I'm the editor and publisher, here at HILOBROW, which I co-founded in 2009. To see what our contributors have been writing — Adam McGovern's comics-oriented Q&A series PANEL ZERO, Lynn Peril's PLANET OF PERIL series, James Parker's KALEVALA bastardizations, as well as curated reprints from friends, and more — please check out the HILOBROW 1Q2018 post. Here, I'll just mention two 1Q2018 HILOBROW series that I edited.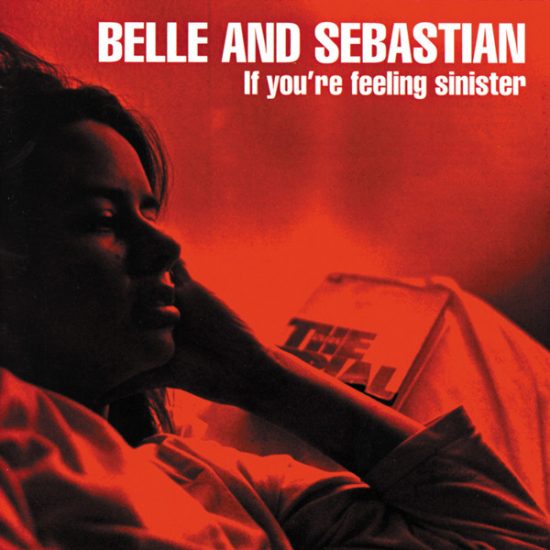 HILOBROW's weekly ENTHUSIASM series, this year, is: WOWEE ZOWEE. We've asked 52 of HILOBROW's friends and contributors to wax enthusiastic about their favorite albums from the Nineties (1994–2003). Here's the 1Q2018 lineup:
Stephanie Burt on UNISEX | Anindita Basu Sempere on UNDER THE PINK | Mark Kingwell on DUMMY | Bill Nericcio on AMOR PROHIBIDO | Sherri Wasserman on HIPS AND MAKERS | Mimi Lipson on THANK YOU | John Overholt on BEN FOLDS FIVE | Jordan Ellenberg on GET LOST | Chelsey Johnson on PERSONAL BEST | Marilyn Snell on MAXINQUAYE | Dan Fox on DIFFERENT CLASS | Devin McKinney on IF YOU'RE FEELING SINISTER | Alice Boone on MTV UNPLUGGED (ALICE IN CHAINS).
I'm very grateful to WOWEE ZOWEE's contributors.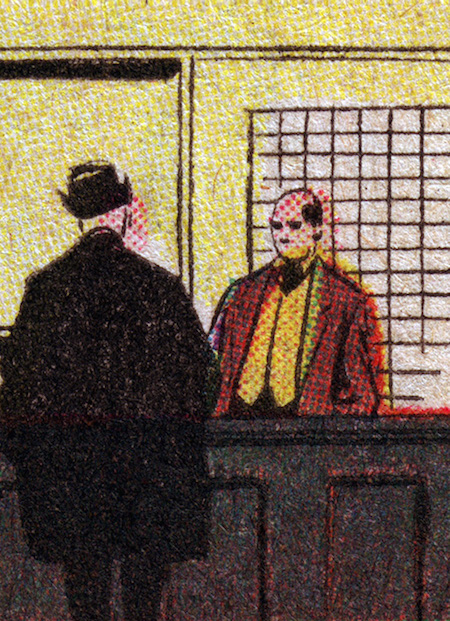 We finished publishing our second HERMENAUTIC TAROT series, of 24 installments. The deck is composed of images drawn from John Hilgart's 4CP archive. Here's the 1Q2018 HERMENAUTIC TAROT lineup: Mike Watt on THE FLOCK | Molly Wright Steenson on PILE-ON PYLON | Melissa Gira Grant on THE FRONT DESK | Madeline Ashby on THE DEVILS.
John Hilgart and I are very grateful to HERMENAUTIC TAROT's contributors.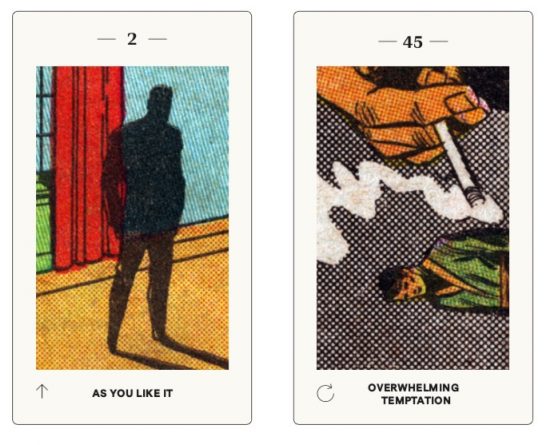 During 2Q2018, John and I will collaborate with Tony Leone (already mentioned above) on developing a HERMENAUTIC TAROT deck with an accompanying divinatory pamphlet. We're working on layout ideas; the above is an example of the work in progress.
***
WRITING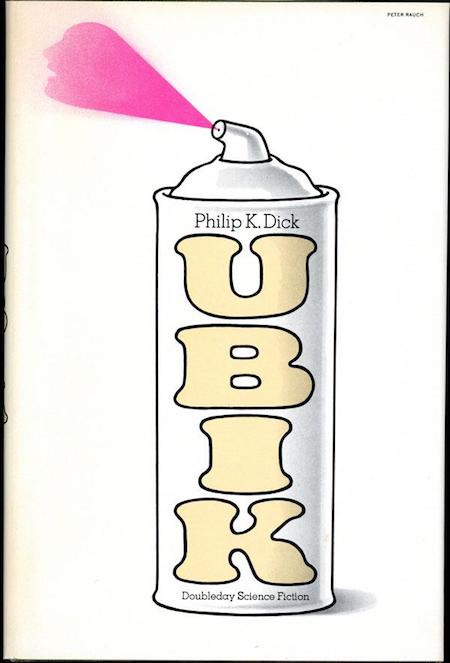 Each week during 1Q2018, I offered notes on one of my favorite New Wave (1964–1983) science fiction novels. As the title of the NEW WAVE SCI-FI 75 series suggests, there will be 75 installments when all is said and done. The 1Q2018 lineup includes: Samuel R. Delany's Nova (1968), John Brunner's Stand on Zanzibar (1968), Philip K. Dick's Do Androids Dream of Electric Sheep? (1968), Richard Brautigan's In Watermelon Sugar (1968), Anne McCaffrey's The Ship Who Sang (1969), Philip K. Dick's Ubik (1969), and Ursula K. Le Guin's The Left Hand of Darkness (1969). The NEW WAVE SCI-FI 75 list (a work in progress) is here.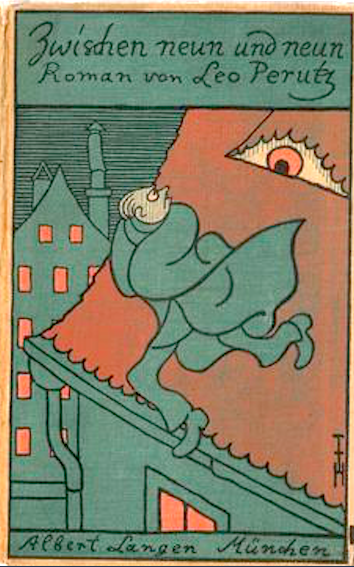 As part of the ongoing BEST ADVENTURES series, during 1Q2018 I recommended 50 of my favorite adventures. Here's the 1Q2018 lineup:
BEST 1908 ADVENTURES, from G.K. Chesterton's The Man Who Was Thursday to Edith Nesbit's The House of Arden | BEST 1913 ADVENTURES, from Earl Derr Biggers's Seven Keys to Baldpate to Marie Belloc Lowndes's The Lodger | BEST 1918 ADVENTURES, from Owen Gregory's Meccania: The Super-State to Sax Rohmer's Brood of the Witch Queen | BEST 1923 ADVENTURES, from E.V. Odle's The Clockwork Man to Jaroslav Hašek's The Good Soldier Švejk | BEST YA & YYA LIT 1968, from Robert C. O'Brien's The Silver Crown to Ted Hughes's The Iron Man.
During 1Q2018, I also drafted a list of THE BEST ADVENTURES OF 1984–2013. And I extracted my 10 favorite "glass" novels — apophenic adventures with the word "glass" in the title — from the BEST ADVENTURES project.
***
TAKING IT EASY
In the taking it easy department…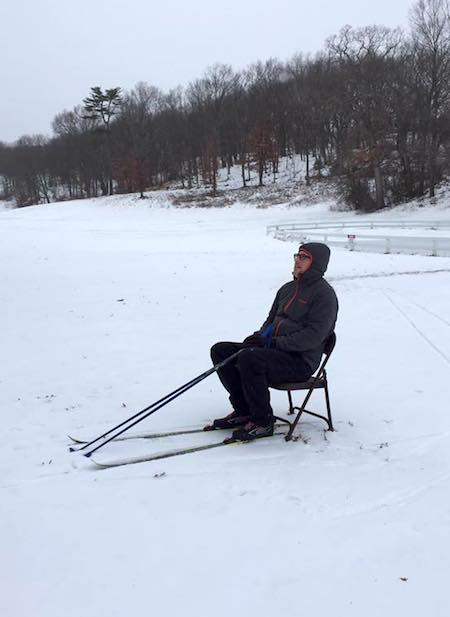 In January, Susan and I did some cross-country skiing in golf courses and parks around Boston's West Roxbury, Roslindale, and Jamaica Plain neighborhoods. Most of the time I was not sitting on a folding chair.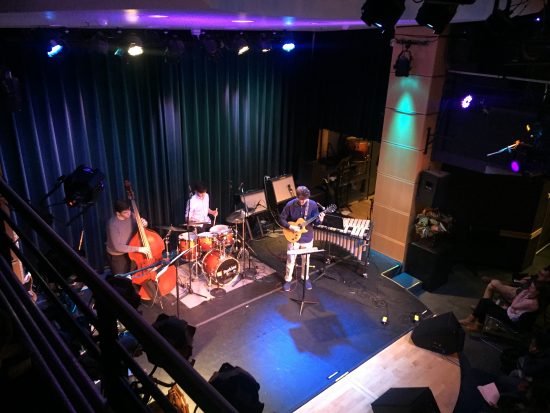 In February, Susan and I enjoyed watching Max's jazz ensemble compete at Berklee College of Music's High School Jazz Festival.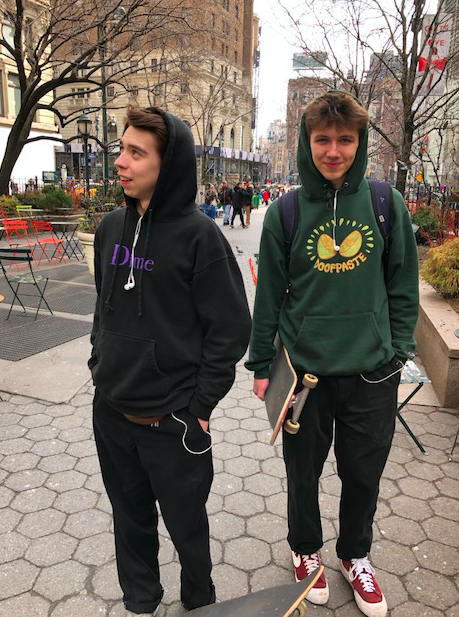 In early March, I took Max (at right) and a friend to visit colleges in New York. Later in the month, Susan and Max and I visited colleges in Atlanta, San Francisco, and Los Angeles.
***
On to 2Q2018!
MORE HYPOCRISY: 2010 | 2011 | 2012 | 2013 | 2014 | 2015 | 2016 | 2017 | 2018 | 2019 | 1Q2020 | 2Q2020 | 3Q2020 | 4Q2020 SNEAK PEEK.