All My Stars (8)
By: Joanne McNeil
February 25, 2016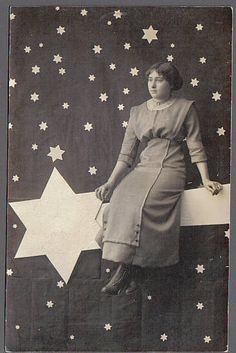 One in a weekly series in which Joanne McNeil recommends books, films, exhibitions, and more. You can also subscribe to the All My Stars newsletter here.
*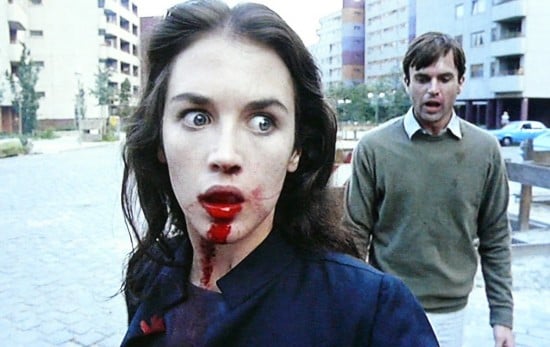 News of the death of Andrzej Zulawski came, very sadly, the same day as the announcement of US distribution of his first film in 15 years, Cosmos. I came across Possession by chance more than a decade ago. I was then obsessed with Italian horror films and I picked up this double-sided DVD of Possession with a Mario Bava film in a clearance bin at Borders. It was ages before I turned the disk over and when I finally did, it didn't leave my computer for a year. What a revelation. This was at a time I felt out of place in both the scifi community and art or literary scenes. And here was a filmmaker respected among cinephiles while marketed in big box bookstores as schlocky genre.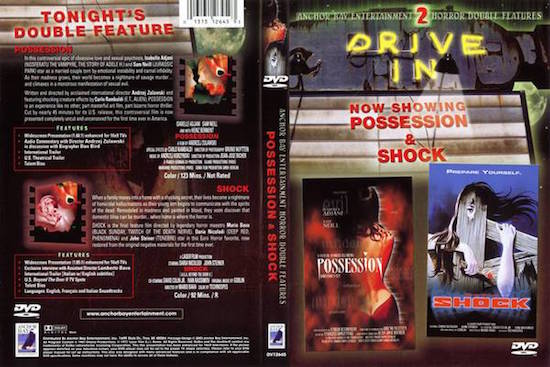 It was the only DVD I ever wore out and replaced. Something about the soundtrack helped me fall asleep at night so it was playing almost every night for a year until I moved on to another insomnia fix. I thought about watching it again this weekend, but it's too intense to just casually revisit. The throes of emotion and wordplay demand full attention. It was tricky to get hold of his films, but I've also seen his sci-fi epic On the Silver Globe and the romantic comedy My Nights Are More Beautiful Than Your Days. I can't remember that one at all except that Jacques Dutronc played a programmer (here it is, at least for now, in full on YouTube.) And here's a great look at some of the films of his I've missed, works of "hysteria and contemplation," I hope to check out soon.
*
Best thing I read this week was Rachel Kaadzi Ghansah's long expansive essay on Kendrick Lamar and the intersection of race and class. I'm currently reading What the Dormouse Said, but about halfway in, discovered I meant to read the other book about white guys in the '60s in the Bay Area taking LSD to invent computers. Oh well.
*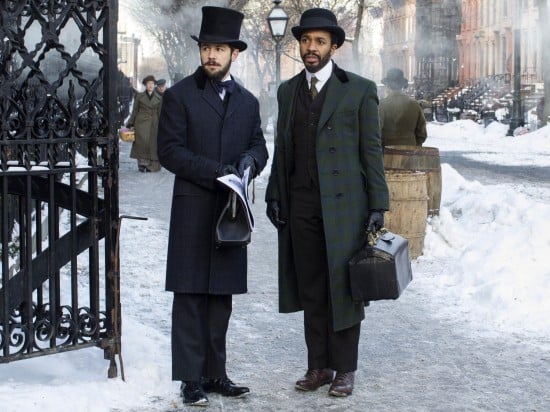 I have regrettably little experience playing games, so it was surprising to me that after watching several episodes of The Knick, I found myself wishing there were a companion game to play. Then I realized why the idea came to me: there are remarkably few closeups in the show, and it's all the better for it. While most tv seems to dictate a closeup on an actor every time they reads a line, the economy of Steven Soderbergh's use of closeups is really striking. The sets are exquisite and the lighting is so memorable, I wasn't surprised to read his inspiration was Barry Lyndon. I don't really know his work, films that always appeared to be either too little of something or too much or something else, but all of the elements come together with this show (including the electronic soundtrack from Cliff Martinez, here on Spotify.) BTW, his year end lists of every book he read, every movie or play he watched, etc (eg 2014, 2015…) helped inspire this newsletter.
***
ALL POSTS IN THIS SERIES
CURATED SERIES at HILOBROW: UNBORED CANON by Josh Glenn | CARPE PHALLUM by Patrick Cates | MS. K by Heather Kasunick | HERE BE MONSTERS by Mister Reusch | DOWNTOWNE by Bradley Peterson | #FX by Michael Lewy | PINNED PANELS by Zack Smith | TANK UP by Tony Leone | OUTBOUND TO MONTEVIDEO by Mimi Lipson | TAKING LIBERTIES by Douglas Wolk | STERANKOISMS by Douglas Wolk | MARVEL vs. MUSEUM by Douglas Wolk | NEVER BEGIN TO SING by Damon Krukowski | WTC WTF by Douglas Wolk | COOLING OFF THE COMMOTION by Chenjerai Kumanyika | THAT'S GREAT MARVEL by Douglas Wolk | LAWS OF THE UNIVERSE by Chris Spurgeon | IMAGINARY FRIENDS by Alexandra Molotkow | UNFLOWN by Jacob Covey | ADEQUATED by Franklin Bruno | QUALITY JOE by Joe Alterio | CHICKEN LIT by Lisa Jane Persky | PINAKOTHEK by Luc Sante | ALL MY STARS by Joanne McNeil | BIGFOOT ISLAND by Michael Lewy | NOT OF THIS EARTH by Michael Lewy | ANIMAL MAGNETISM by Colin Dickey | KEEPERS by Steph Burt | AMERICA OBSCURA by Andrew Hultkrans | HEATHCLIFF, FOR WHY? by Brandi Brown | DAILY DRUMPF by Rick Pinchera | BEDROOM AIRPORT by "Parson Edwards" | INTO THE VOID by Charlie Jane Anders | WE REABSORB & ENLIVEN by Matthew Battles | BRAINIAC by Joshua Glenn | COMICALLY VINTAGE by Comically Vintage | BLDGBLOG by Geoff Manaugh | WINDS OF MAGIC by James Parker | MUSEUM OF FEMORIBILIA by Lynn Peril | ROBOTS + MONSTERS by Joe Alterio | MONSTOBER by Rick Pinchera | POP WITH A SHOTGUN by Devin McKinney | FEEDBACK by Joshua Glenn | 4CP FTW by John Hilgart | ANNOTATED GIF by Kerry Callen | FANCHILD by Adam McGovern | BOOKFUTURISM by James Bridle | NOMADBROW by Erik Davis | SCREEN TIME by Jacob Mikanowski | FALSE MACHINE by Patrick Stuart | 12 DAYS OF SIGNIFICANCE | 12 MORE DAYS OF SIGNIFICANCE | 12 DAYS OF SIGNIFICANCE (AGAIN) | ANOTHER 12 DAYS OF SIGNIFICANCE | UNBORED MANIFESTO by Joshua Glenn and Elizabeth Foy Larsen | H IS FOR HOBO by Joshua Glenn | 4CP FRIDAY by guest curators