Hypocrite Idler 2Q2015
By: Joshua Glenn
July 1, 2015
To idle is to work on meaningful and varied projects — and also to take it easy. (Like Nas, "I used to hustle/Now all I do is relax and strive.") If you're interested in my 2Q2015 projects, please keep reading; otherwise, don't! The title of this series of posts refers to this self-proclaimed idler's inability to take it easy.
Here's what I got up to in April, May, and June 2015.
MORE HYPOCRISY: 2010 | 2011 | 2012 | 2013 | 2014 | 2015 | 2016 | 2017 | 2018 | 2019 | 1Q2020 | 2Q2020 | 3Q2020 | 4Q2020 SNEAK PEEK.
UNBORED
SEMIOTIC ANALYSIS
WRITING
HILOBROW
HERMENAUTIC CIRCLE
OTHER STUFF
***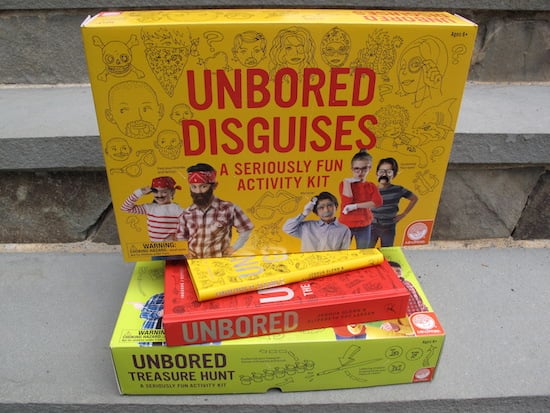 UNBORED
The UNBORED project, on which Elizabeth Foy Larsen and Tony Leone and I started collaborating back in 2011, continues to evolve!
In cahoots with the brainy toy and game company MindWare, earlier this month UNBORED debuted the kits UNBORED Disguises and UNBORED Treasure Hunt.
UNBORED Disguises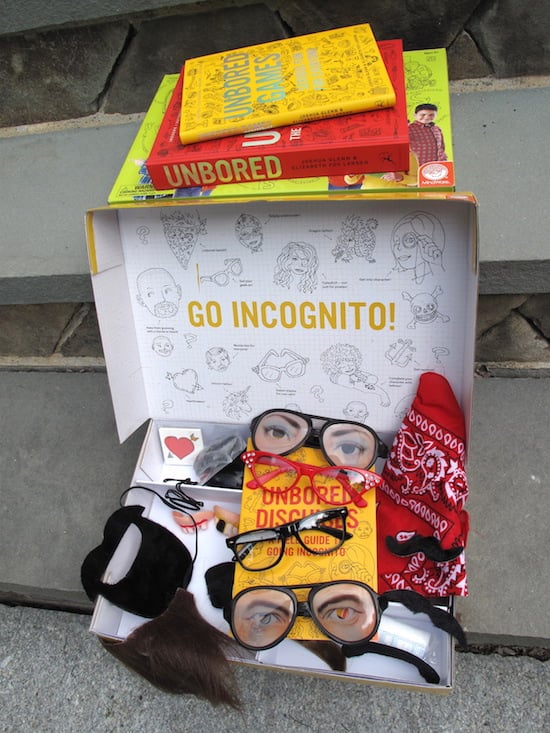 The UNBORED Disguises kit includes everything you'll need in order to go undercover. Inside, you'll find two sets of teeth, two beards, five mustaches, four pairs of glasses, eyebrows and sideburns, an eyepatch and a monocle, fancy gloves, a bandana, and a roll of gauze for fake injuries.
The 16-page Field Guide to Going Incognito suggests a few of the many personae (Urban Pirate, Mountain Jack, Fifties Hepcat, British Boffin, Nerd Zombie) that you might create using these items; it also offers tips on making your own scars and wounds, disguising your voice and style, and changing the way you walk. PLUS: There's a selection of colorful temporary tattoos drawn by Mister Reusch.
*
UNBORED Treasure Hunt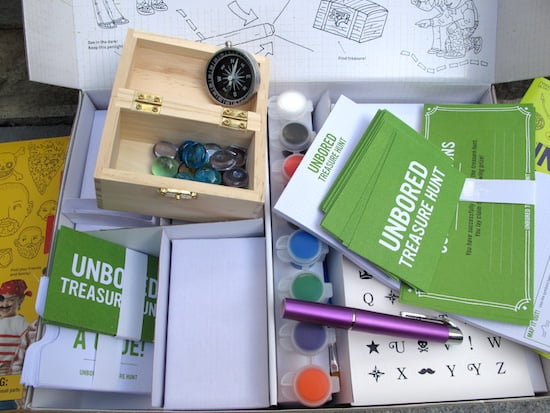 The UNBORED Treasure Hunt kit includes everything you'll need to create treasure hunts that take place within a single room, throughout the house, or across an entire neighborhood. Inside, you'll find a paintable wooden treasure chest, a paint set and brush, treasure chest stickers, a compass and penlight, a mapmaker pad, printed and blank clue cards and envelopes, and prize certificates. PLUS: Gems of Awesomeness!
The 12-page Field Guide to Hiding & Seeking Prizes explains how to set up various sorts of cooperative and competitive treasure hunts, whether indoors or outdoors — not to mention hacks that involve smartphones, timed hunts, rhymed clues, and more.
ALSO: Back in February, the magazine FAMILY FUN named the UNBORED kits one of their favorite offerings — selected for "creativity, trend-setting potential, value, and fun factor" — at the 2015 American International Toy Fair! AND: In October, Bloomsbury will publish a second spinoff book: UNBORED Adventure. Now available for pre-order!
***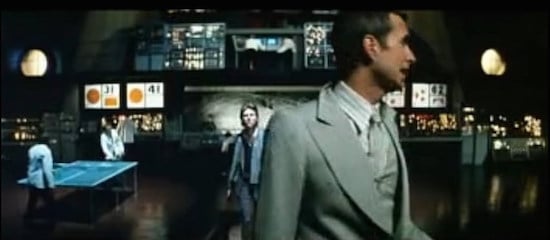 SEMIOTIC ANALYSIS
For 16 years now, I've consulted to brands, marketing agencies, and institutions in my capacity as a semiotic brand and culture analyst. As previously announced, in Spring 2015 I started Semiovox, a US-based semiotics agency; my partner, Ron Rontel, is also the founder and head honcho of the NY innovation agency Consumer Eyes.
We've had a busy and productive 2Q2015! We've worked closely with brands owned by the multinational consumer goods company Unilever, the Norwegian spirits company Arcus, the (Japanese-owned) American spirits company Beam Suntory, and the cosmetics division of the British pharmacy chain Boots, among others, on such mission-critical tasks as: innovating new products, repositioning and elevating existing brands, extending brands into new categories, and developing breakthrough pack design. We've also analyzed US culture for European agencies.
I doubt that many HiLobrow readers are interested in hearing about what I do for a living, so I'll leave it at that. Those interested in learning more might enjoy HILOBROW's CODE-X series of posts; the series introduction helps explain what, exactly, it is that I do.
***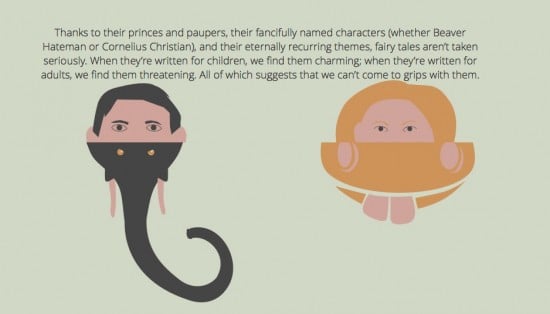 WRITING
Although for two decades I worked as a journalist, columnist, and freelance writer, these days — other than writing the UNBORED books, and writing for HiLobrow — I do very little writing for publication.
However, one of the most fun, engaging story-telling platforms I've seen in recent years is PRIMER — which was started by HiLobrow friend and contributor Joe Alterio, and by Tim Lillis (with whom Joe and I once organized a panel on Indirect Collaboration at SXSWi). So when Joe and Tim asked me to contribute to PRIMER — which they aptly describe as "a visual medium with DNA spliced from comics, podcasts, magazine articles, and documentaries" — I was happy to oblige.
My PRIMER story, "Fairy Tale of New York," cracks a literary mystery — concerning the midcentury bad-boy author J.P. Donleavy, and a cult British series of kids' books — the existence of which literary mystery no one but me knew about. Until now, that is. Hope you enjoy it!
MORE FURSHLUGGINER LITERARY THEORIES BY THIS AUTHOR: We Are Iron Man! | Is It A Chamber Pot? | The Uncle Hypothesis | The Dark Side of Scrabble | The Vibe of Dr. Strange | SEVENTIES ACTION MOVIES | Tyger! Tyger! | Fitting Shoes (series)
*
In April, May, and June, I wrote a handful of HiLobrow posts:
Let me know if I've missed any 1945, 1955, or 1975 adventures that you particularly admire.
***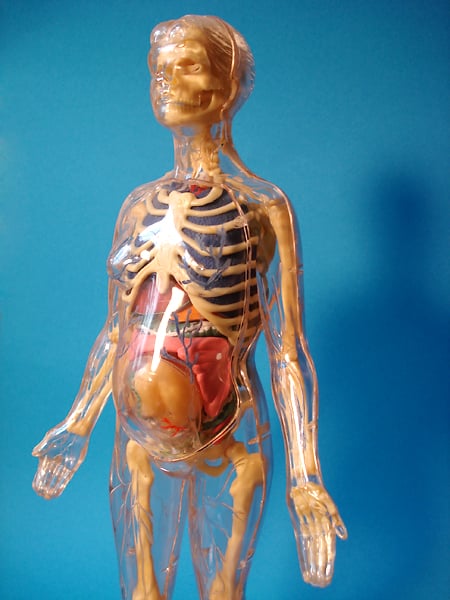 HILOBROW
I'm the editor and publisher, here at HILOBROW. To see what we've been up to during 2Q2015, please check out our Best of HiLobrow 2Q2015 post. Here are a few series that I've edited, in 2Q2015:
Click here for a sneak peek of HILOBROW's 3Q2015.
***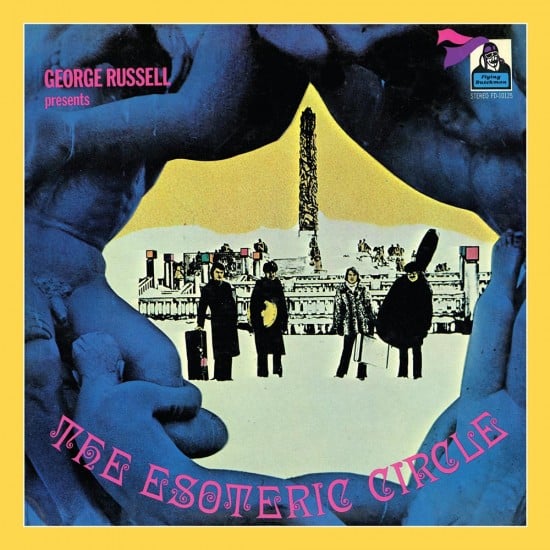 HERMENAUTIC CIRCLE
The Hermenautic Circle is a secretive society, which I've managed for eight years or so now. I'm not at liberty to discuss the HC, but you can read a parodic version of our history here.
***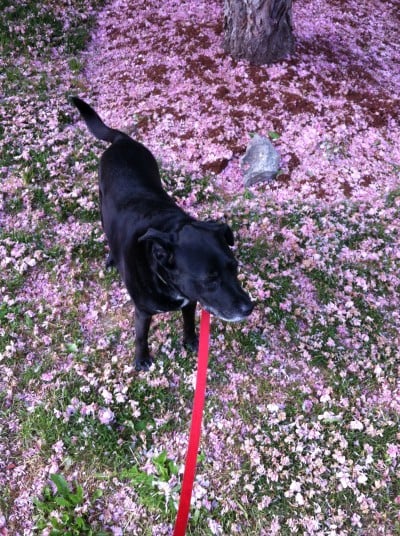 OTHER STUFF
On a Semiovox trip to Chicago, in April — a semiotics-centric workshop with a tequila brand team (and their agency), led by my colleague Noël Theodosiou of Luminous — I got to stay in the brand-new Virgin Hotel. The view from my room was dramatic.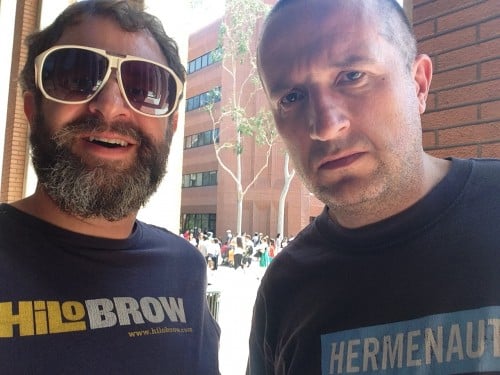 At the 2015 Los Angeles Times Festival of Books, HiLobrow friends and contributors Jason Grote and Patrick Cates discovered they they were both wearing t-shirts designed by Tony Leone for projects (past and present) of mine… Nice!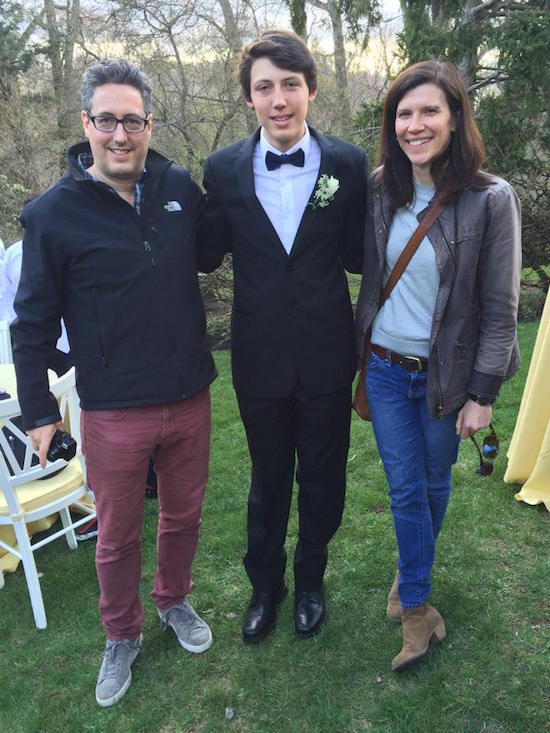 My sons Sam and Max graduated, respectively, from 8th and 11th grade, in June. Max got his braces off; Sam attended junior prom. They're all grown up now.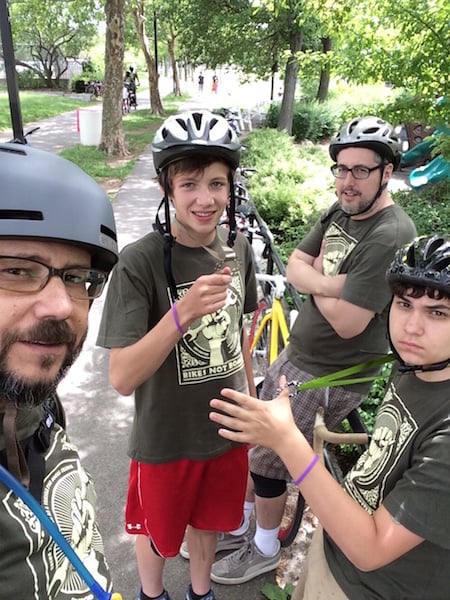 Max and I rode, for the third time, in the BIKES NOT BOMBS bike-a-thon here in Boston. They're a great organization! It was fun to do the ride with our close friends, Rick and Jonny Pinchera. Speaking of Rick, he now shares office space with Tony Leone and yours truly; it's fun.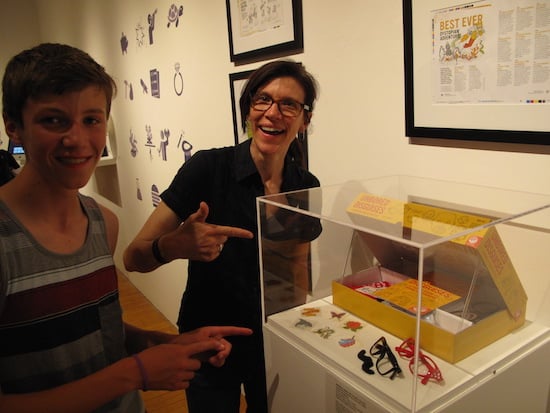 Tony Leone, the talented designer with whom I have collaborated on Hermenaut, the Radium Age Science Fiction series (from HiLoBooks), and the UNBORED books, was celebrated in June by the Massachusetts College of Art, which included Tony's UNBORED book and game design work in a curated alumni design exhibit. Cool!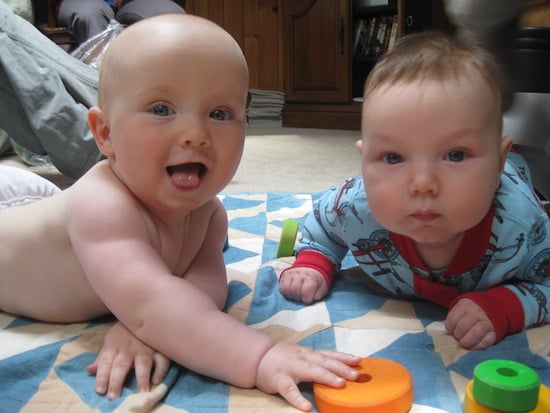 I've been lucky enough to spend some time with my two youngest nephews, Robin and Arthur, this spring. They're the best.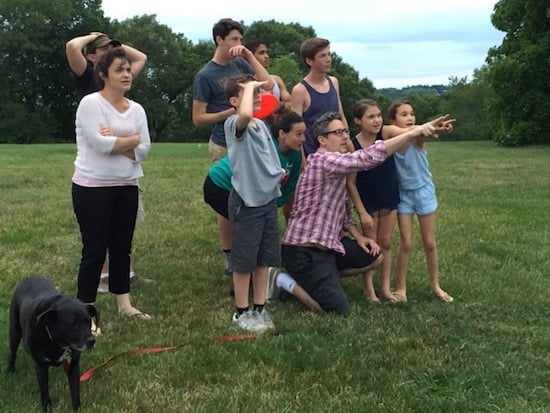 Celebrated the Solstice with seven of the kids (and their parents, too) who helped with the UNBORED books.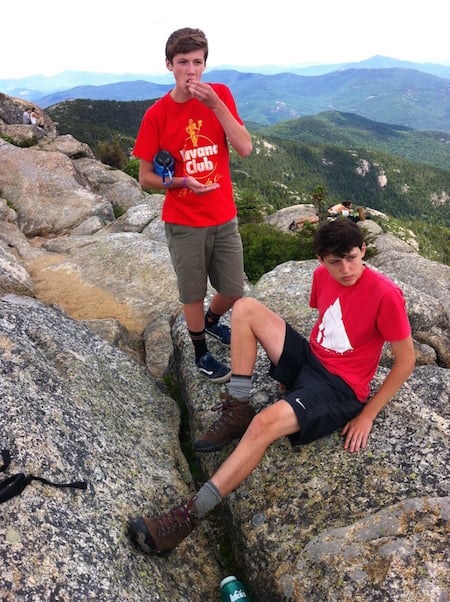 I went on vacation! To New Hampshire, for a few days. We climbed Mt. Chocorua. Sam had to carry his father on his back — like Aeneas fleeing the sack of Troy — for the last mile.
Oh, and somewhere in there, Susan and I attended our 25th college reunion. Sorry, no photos.
***
On to 3Q2015!
***
MORE HYPOCRISY: 2010 | 2011 | 2012 | 2013 | 2014 | 2015 | 2016 | 2017 | 2018 | 2019 | 1Q2020 | 2Q2020 | 3Q2020 | 4Q2020 SNEAK PEEK.