70 Crime Adventures
By: Joshua Glenn
November 12, 2013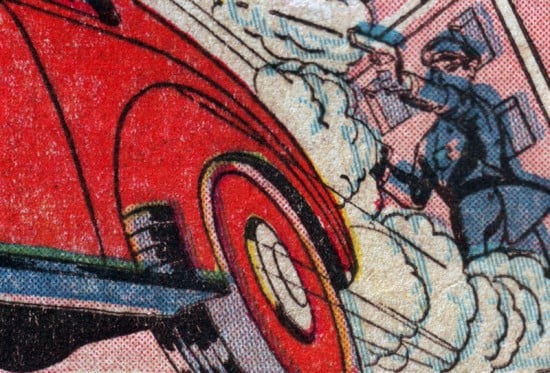 Recently, I compiled a list of two hundred of my favorite adventures published before the Eighties (1984–1993).
Twenty-seven of the titles on that list are crime adventures. Also, via the following posts — Best 19th Century Adventure (1805–1903) | Best Nineteen-Oughts Adventure (1904–1913) | Best Nineteen-Teens Adventure (1914–1923) | Best Twenties Adventure (1924–1933) | Best Thirties Adventure (1934–1943) | Best Forties Adventure (1944–1953) | Best Fifties Adventure (1954–1963) | Best Sixties Adventure (1964–1973) | Best Seventies Adventure (1974–1983) — I listed another two hundred and fifty of my favorite adventures. Forty-three of the titles on those secondary lists are crime stories.
Thus — below, please find a list of seventy of my favorite crime adventures — arranged not qualitatively (which would be impossible) but chronologically. The titles marked with an asterisk (*) are from my Top 200 Adventures list; the others are second-tier favorites.
ALSO: See my friend Sarah Weinman's website about women crime writers of the 1940s–50s.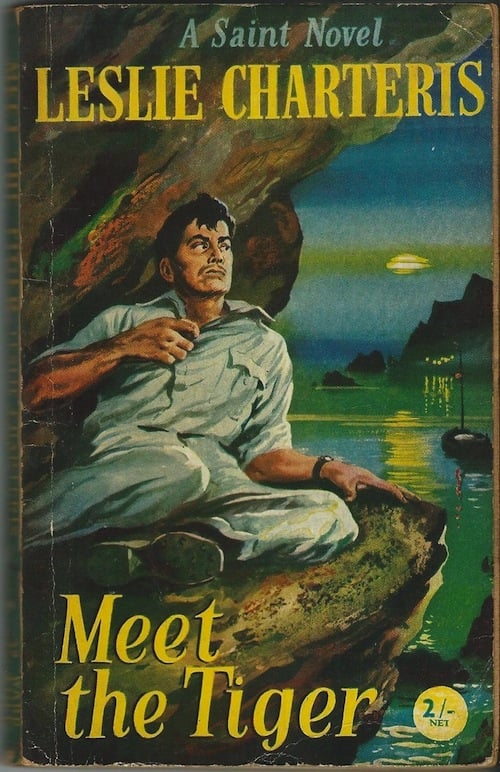 JOSH GLENN'S *BEST ADVENTURES* LISTS: BEST 250 ADVENTURES OF THE 20TH CENTURY | 100 BEST OUGHTS ADVENTURES | 100 BEST RADIUM AGE (PROTO-)SCI-FI ADVENTURES | 100 BEST TEENS ADVENTURES | 100 BEST TWENTIES ADVENTURES | 100 BEST THIRTIES ADVENTURES | 75 BEST GOLDEN AGE SCI-FI ADVENTURES | 100 BEST FORTIES ADVENTURES | 100 BEST FIFTIES ADVENTURES | 100 BEST SIXTIES ADVENTURES | 75 BEST NEW WAVE SCI FI ADVENTURES | 100 BEST SEVENTIES ADVENTURES | 100 BEST EIGHTIES ADVENTURES | 75 BEST DIAMOND AGE SCI-FI ADVENTURES | 100 BEST NINETIES ADVENTURES (in progress) | 1994 | 1995 | 1996 | 1997 | 1998 | 1999 | 2000 | 2001 | 2002 | 2003 | NOTES ON 21st-CENTURY ADVENTURES.
*
Why does my Top Adventures List project stop in 1983? Primarily because I figure that adventure fans already know which adventure novels from the Eighties, Nineties, and Twenty-Oughts are worth reading; I'm interested in directing attention to older, sometimes obscure or forgotten adventures. Also, I have friends who've published adventures since 1983 — I don't want these lists to be biased!
In chronological order, here is the list of my Top 70 Crime Adventures.
THE NINETEENTH CENTURY

1868. Émile Gaboriau's crime adventure Monsieur Lecoq. The first case of the titular policeman (an ex-criminal), who'd made sporadic appearances in earlier works by the author, and who was to prove a major influence on Arthur Conan Doyle's Sherlock Holmes.
* 1868. Wilkie Collins's detective adventure The Moonstone. Generally considered the first English-language detective novel.

1876. Mark Twain's Tom Sawyer, which — like Huckleberry Finn — is simultaneously a sardonic inversion of Scott-type romantic adventures, and itself an exciting adventure. The Injun Joe scene in the cave… brrr!
1894. S.R. Crockett's The Raiders. Caught up in the strife between smugglers on the Solway Coast and the gypsies of Galloway, young Patrick Heron is flung into a society of outcasts and outlaws.

* 1901. Arthur Conan Doyle's detective mystery adventure The Hound of the Baskervilles. Mystery adventures don't have a large place on these lists of mine… because although they're fun exercises in ratiocination and puzzle-solving, they're often not particularly thrilling. Conan Doyle, however, is a great adventure writer. And this novel is not your typical Sherlock Holmes story; it is jam-packed with thrills and chills.

THE NINETEEN-OUGHTS (1904–1913)

1906. Edgar Wallace's crime adventure The Four Just Men. Wallace was one of the two writing prodigies of the era — the other being Edgar Rice Burroughs. He wrote 167 novels in 14 years, and co-wrote the screenplay for King Kong.

1907. Maurice Leblanc's crime adventure collection Arsène Lupin, Gentleman Burglar.
1909. Maurice Leblanc's crime adventure The Hollow Needle, starring his gentleman thief character Arsène Lupin.

* 1911. Marcel Allain and Pierre Souvestre's crime adventure Fantômas, concerning the adventures of a sadistic sociopath — the original charismatic serial killer. Inspired a generation of French highbrow litterateurs to incorporate adventure themes into their work.
* 1913. Earl Derr Biggers's crime adventure Seven Keys to Baldpate. The best-known work by the author of the 1920s Charlie Chan adventures. A group of strangers meet at a mountaintop inn… and trouble follows.

1913. E.C. Bentley's crime adventure Trent's Last Case.
1913. Marie Belloc Lowndes's psychological thriller The Lodger. Is the lodger whose rent keeps Ellen and Robert Bunting's family from the poorhouse actually a Jack the Ripper-esque serial killer?

THE TEENS (1914–1923)

1914/1925. Franz Kafka's The Trial. Sardonic inversion of an adventure.
* 1914. Arthur Conan Doyle's Sherlock Holmes adventure The Valley of Fear. I try to avoid mysteries on these lists, because in most cases they're not adventures, but the fourth and final Sherlock Holmes novel fits the bill. A coded message, Professor Moriarty, and a backstory based on the supposedly real-life exploits of the Molly Maguires in Pennsylvania!

1915. Sax Rohmer's The Yellow Claw, in which Parisian criminal investigator Gaston Max battles master criminal Mister King.

THE TWENTIES (1924–1933)

1924. P.C. Wren's French Foreign Legion adventure Beau Geste, in which three brothers, each of whom is convinced that he is saving the other two from prison (a precious jewel has gone missing) by doing so — flee Britain and join the Foreign Legion. In French North Africa, a sadistic officer attempts to discover which of them (if any) possesses the jewel; meanwhile, bloodthirsty Tuaregs besiege their little garrison at Fort Zinderneuf.
* 1925. Earl Derr Biggers's Charlie Chan mystery/detective adventure The House Without a Key. The first in a series of six novels. The character of Charlie Chan was in part designed to counteract the British adventure's tradition of the sinister, untrustworthy Oriental.

1927–28. Dashiell Hammett's hardboiled crime adventure Red Harvest, featuring an unnamed detective: the "Continental Op." Hammett based the story on his own experiences in Butte, Montana as an operative of the Pinkerton Detective Agency. Published as a book in 1929.
* 1928. Leslie Charteris's light-hearted mystery/crime adventure Meet the Tiger. Here, for the first time, we meet the wealthy adventurer Simon Templar (known as The Saint), his manservant 'Orace, and young socialite Patricia Holm. Templar, a thief who steals from thieves, aims to settle an old score with a mysterious individual known as "The Tiger."

* 1929. Erich Kästner's YA adventure Emil and the Detectives. En route to Berlin from the provinces, schoolboy Emil Tischbein is robbed of his mother's salary, which he was bringing to his grandmother. Emil's cousin, a tomboy named Pony, helps him gather a posse of Berlin street urchins; together they set a trap for the thief.
1929. W.R. Burnett's crime adventure Little Caesar. An unprecedented insider's look at Chicago gangsters. Made into a 1931 film starring Edward G. Robinson as the gangster Rico.
1929. P.G. Wodehouse's comical Blandings Castle novel Summer Lightning is a spoof of crime adventures.

* 1930. Dashiell Hammett's hardboiled crime/treasure-hunt adventure The Maltese Falcon. Grittily realistic, morally ambiguous; considered by aficionados to be the standard by which all subsequent American mysteries must be judged. The only novel featuring the character Sam Spade.
* 1931–32. Hergé's bande dessinée adventure Tintin in America serialized. Sent to Chicago, young reporter-adventurer Tintin and his dog Snowy tackle Al Capone's mob, pursue another gangster across the country, encounter a tribe of Blackfoot Indians (who get exploited), and also evade a lynch mob and a wildfire! Published as a color album in 1945.

* 1932–34. Hergé's bande dessinée Tintin adventure Cigars of the Pharaoh serialized. In Egypt, Tintin and Snowy discover a tomb crowded with mummified Egyptologists and stashes of opium-filled cigars. They then pursue the Kih-Oskh drug smuggling cartel, whose members wear hoods and robes adorned with a sinister symbol — across the Arabian Peninsula and through India. Published as a color album in 1955.

THE THIRTIES (1934–1943)

* 1934. James M. Cain's hardboiled crime adventure The Postman Always Rings Twice, in which a drifter conspires with his lover to kill her husband, the owner of a roadside sandwich stand. The author's first and most enduring book.
* 1934–46. Milton Caniff's hardboiled adventure comic Terry and the Pirates. Terry and his tutor, Pat Ryan, arrive in China seeking a lost gold mine. Accompanied by their interpreter Connie, the two get into one scrape — complicated by a beautiful woman, including spoiled Normandie Drake, the thief Burma, and the bandit queen Dragon Lady — after another.

1936. Peter Cheyney's Lemmy Caution adventure This Man is Dangerous. Note that the first 9 of the 10 Lemmy Caution novels — which were far more popular in France than England — appear during the 1934–1943 era.
* 1937–38. Hergé's Tintin adventure The Black Island. One more adventure romance set in Scotland! I've long suspected that The Black Island — in which Tintin escapes from an evil German doctor who runs a mental institution, then busts up a forgery racket in an abandoned castle on an island off the coast of Kiltoch (Scotland), is an homage to Buchan. Published as a color album in 1943.

* 1939. Raymond Chandler's hardboiled crime adventure The Big Sleep, in which we first meet wisecracking PI Philip Marlowe. This complex, amusing, thrilling story — whose characters double-cross one another at every turn — is one of the best novels of the century. Plus, Howard Hawks's 1946 adaptation is terrific.
1940. Richard Wright's Native Son. Bigger Thomas's murder of a white woman is depicted as an act of liberation in dehumanized, segregated Chicago.

1940. Raymond Chandler's hardboiled crime adventure Farewell, My Lovely. Cynical PI Philip Marlowe returns, in a book considered by critics — and the author himself — as Chandler's best.
1943. James M. Cain's crime adventure Double Indemnity. An insurance agent is seduced by a woman into killing her husband. Adapted as the classic 1944 Billy Wilder film.

THE FORTIES (1944–1953)

1944. Cornell Woolrich's's noir crime adventure The Black Path of Fear.
1945. Christianna Brand's crime adventure Green for Danger.

* 1946. Boris Vian's (as Vernon Sullivan) noir crime adventure I Shall Spit on Your Graves. Lee Anderson, a light-skinned black man, sleeps with the daughters of a plantation owner who'd orchestrated the lynching of Anderson's brother, thus setting the scene for an orgy of violence. It's been described as "a fusion of prime US pulp and French sado-eroticism." Recently reissued!
* 1946. Kenneth Fearing's noir crime adventure The Big Clock. George Stroud, a disaffected wage slave, must solve a murder… in which he is the chief suspect. Meanwhile, his boss, who's assigned him the task, wants to pin the murder on him. Stroud is trapped in an invisible prison — the "Big Clock" of the title is short-hand for bureacracy.

1946. William Lindsay Gresham's crime adventure Nightmare Alley. Adapted into the excellent 1947 film noir of the same title. PS: Gresham's wife, Joy Davidman, left him for C.S. Lewis.
1947. Mickey Spillane's crime adventure I, the Jury.

1948. Hammond Innes's sea-going/jailbreak adventure Maddon's Rock. The dedication, to his wife, reads: "You have fed me Treasure Island for years as the most exciting adventure story ever written. Well, this isn't Treasure Island. But there is an island. And there is bullion. And it is an exciting adventure story."
1948. Boris Vian's crime adventure To Hell with the Ugly.
1948–50. Hergé's Tintin adventure Land of Black Gold. Color album published in 1950.

1949. Victor Canning's crime/hunted-man adventure The Golden Salamander. An archaeologist journeys to a tiny African port, where he stumbles upon a sinister secret. Culminating in a pretty excellent chase.
1949. W.R. Burnett's heist adventure The Asphalt Jungle — made into the 1950 John Huston-directed movie.

* 1950. Graham Greene's crime adventure The Third Man, a treatment prepared by the author as he was writing the screenplay for the suspenseful 1949 movie of the same title. In postwar Vienna, Rollo Martins, a British author of pulp Westerns, discovers that his old friend Harry Lime is dead… and that he'd been suspected of being "the worst racketeer who ever made a dirty living in this city." Martins begins an investigation to clear his friend's name.
* 1950. Patricia Highsmith's crime adventure Strangers on a Train. Guy Haines wants to divorce his unfaithful wife, Miriam; while on a train, he meets Charles Anthony Bruno, a sociopath who proposes an idea to "exchange murders" — it seems his wants his father killed. Guy doesn't take Bruno seriously… but when he returns from a trip to Mexico, he discovers that his wife has been murdered. Adapted as a film in 1951 by Alfred Hitchcock.

* 1951. Mickey Spillane's crime adventure One Lonely Night, in which ex-WWII assassin Mike Hammer so frightens a woman he was trying to rescue that she leaps to her death from a bridge. Discovering that the woman was a Communist, Hammer attends a meeting… and is mistaken for a spy from Moscow. Meanwhile, the FBI is searching for lost secret papers and the career of a popular politician is threatened.
* 1952. Jim Thompson's surreal crime adventure The Killer Inside Me. Lou Ford, a cliché-spouting deputy sheriff in a small Texas town, is secretly a sadistic sociopath. Stanley Kubrick's blurb: "Probably the most chilling and believable first-person story of a criminally warped mind I have ever encountered." Credited with spawning the serial-killer adventure sub-genre.

1953. Michael Innes's comical adventure Christmas at Candleshoe.
1953. Jim Thompson's crime adventure Savage Night.

1953. Ira Levin's crime adventure A Kiss Before Dying.
1953. Davis Grubb's crime adventure The Night of the Hunter.

THE FIFTIES (1954–1963)

1955. Patricia Highsmith's crime adventure The Talented Mr. Ripley. The first in an acclaimed series of novels featuring a charming, guilt-free, opportunistic murderer who is never brought to justice.

1955. Lionel White's crime adventure The Big Caper. Gave the "caper" genre its moniker.
1957. Chester Himes's crime adventure For Love of Imabelle. The first of nine novels featuring black police detectives Coffin Ed Johnson and Gravedigger Jones.

1960. John Hawkes's crime adventure (sorta) The Lime Twig concerns an attempt to steal a racehorse and run it under a false name. Along with John Barth's Sot-Weed Factor, Nabokov's Pale Fire, and Thomas Pynchon's V., this is considered one of the novels that ushered in literary postmodernism.
* 1962. Eric Ambler's crime adventure The Light of Day. A petty crook in Athens, Arthur Abdel Simpson, preys on an international jewel thief — who blackmails him into driving a suspicious car across the Turkish border. Caught by the Turkish police, Simpson is coerced into spying on his erstwhile colleagues. Adapted by Jules Dassin as the light-hearted caper movie Topkapi.

* 1962. Richard Stark's (Donald E. Westlake) crime adventure The Hunter. Parker, a brutal thief, is shot and left for dead by his partner and wife. He recovers, then embarks on a relentless quest to retrieve his money and get revenge. Westlake would write 23 other Parker novels over the next half-century; he is credited with having made it OK for readers to root for the bad guy. Adapted in 1967 as John Boorman's excellent movie Point Blank.
* 1963. Jim Thompson's crime adventure The Grifters. A lollapalooza, in which a young con artist's half-hearted efforts to go straight are stymied by his youthful con artist mother — who strongly resembles his girlfriend. Crime, sex, murder, crime, sex, impersonation, incestuous desire, murder. "There is no ease on Uneasy Street. The longer one's tenancy, the more untenable it becomes."

THE SIXTIES (1964–1973)

1964. Jim Thompson's crime adventure Pop. 1280.
1964. John D. MacDonald's Travis McGee crime adventure The Deep Blue Good-by. The first in a long, much-beloved series of pulp novels.

1969. Elmore Leonard's crime adventure The Big Bounce. First of the author's many crime thrillers.
1969. Chester Himes's crime adventure Blind Man with a Pistol.

THE SEVENTIES (1974–1983)

* 1974. Robert Stone's crime adventure Dog Soldiers. Set in Vietnam and the United States, it concerns a heroin deal that goes violently awry. Its theme, meanwhile, is the decline of the promise of the Sixties: the death of the counterculture in America, mistrust of authority figures, and the end of youthful American optimism. Published in the cusp year of 1974, Stone's book signals the emerging tone of Seventies-era adventure.
1974. William Goldman's hunted-man adventure Marathon Man.

1974. Donald E. Westlake's crime adventure Jimmy the Kid.
1975. Ellen Raskin's YA adventure The Tattooed Potato and Other Clues.

1975. Michael Crichton's crime adventure The Great Train Robbery. A fictionalized account of actual historic events, the robbery of an English train in 1855.
* 1981. Jean-Patrick Manchette's "neo-polar" crime adventure The Prone Gunman. Martin Terrier, a young hitman eager to retire, returns to his home town. There, he loses the woman he loves, the money he's saved, the one friend he has left, and finally, his marksmanship. A violent, existentialist exploration of the human condition and French society; the author's last completed novel. French cartoonist Jacques Tardi's adaptation of The Prone Gunman is great; check out Fantagraphics Books' 2011 English-language edition.
1982. Richard Condon's crime adventure Prizzi's Honor. A black comedy in which a mob hitman falls in love with his contract — also a hired killer.
***
20 ADVENTURE THEMES AND MEMES: Index to All Adventure Lists | Introduction to Adventure Themes & Memes Series | Index to Entire Series | The Robinsonade (theme: DIY) | The Robinsonade (theme: Un-Alienated Work) | The Robinsonade (theme: Cozy Catastrophe) | The Argonautica (theme: All for One, One for All) | The Argonautica (theme: Crackerjacks) | The Argonautica (theme: Argonaut Folly) | The Argonautica (theme: Beautiful Losers) | The Treasure Hunt | The Frontier Epic | The Picaresque | The Avenger Drama (theme: Secret Identity) | The Avenger Drama (theme: Self-Liberation) | The Avenger Drama (theme: Reluctant Bad-Ass) | The Atavistic Epic | The Hide-And-Go-Seek Game (theme: Artful Dodger) | The Hide-And-Go-Seek Game (theme: Conspiracy Theory) | The Hide-And-Go-Seek Game (theme: Apophenia) | The Survival Epic | The Ruritanian Fantasy | The Escapade