Marianne Faithfull
By: Douglas Wolk
December 29, 2009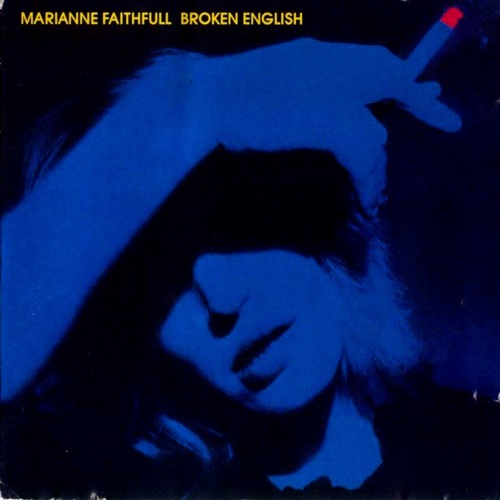 MARIANNE FAITHFULL (born 1946) is the rare pop musician who's turned her comeback into the main body of her work. The initial phase of her career — in which her persona was a posh debutante with perfect enunciation, chirping songs of the heartache she pretended to be too young to understand — lasted only from 1964's "As Tears Go By" to her performance of "Something Better" in the Rolling Stones' 1968 Rock and Roll Circus. (By then, in fact, she'd had only one minor hit since 1965.) Her second public incarnation, as a boozy, weary woman of the world, has endured from 1979's Broken English to the present. The standard comeback narrative promises a return to form after the years in the wilderness, but Faithfull was smart enough to reframe her damaged alto as the main attraction rather than as a lesser version of what it had once been. The starry-eyed princess who sang "As Tears Go By" and "Come Stay With Me" is now only a footnote to Faithfull as we now understand her: the beauty without whom she wouldn't make sense as a ruined beauty.
***
On his or her birthday, HiLobrow irregularly pays tribute to one of our high-, low-, no-, or hilobrow heroes. Also born this date: William Gaddis.
READ MORE about members of the Blank Generation (1944-53).