CONSTANT CLOSET (6)
By: Lynn Peril
April 21, 2021
We are delighted to present CONSTANT CLOSET, a series in which HILOBROW friend Lynn Peril shares vintage items of clothing that she's continued to wear for decades.
---
BLACK AND WHITE LINEN COAT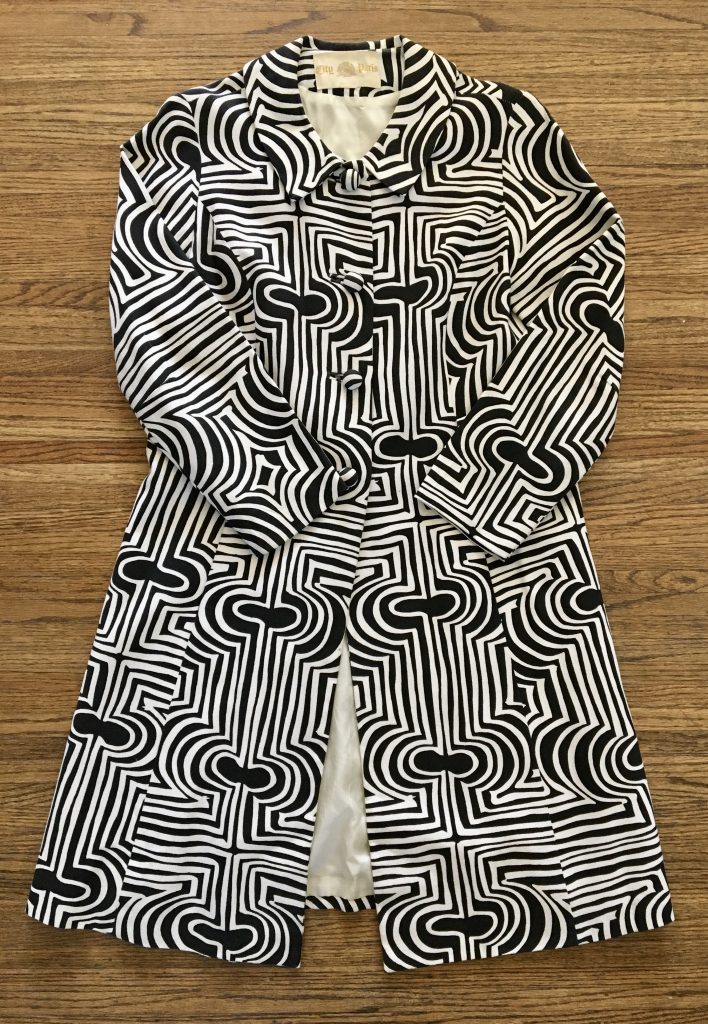 For a closer look, click on image.
"I'm living in some dead man's shoes," sang Milwaukee's local punk rock heroes, The Haskels, back in the late 1970s. Vintage clothing is usually defined as being between 20 and 100 years old (any older than that is considered antique). This almost certainly means the original owner is deceased by the time it gets to me, so I guess I've been dancing in a dead woman's clothes more than once. Rescued by my niece from her high school drama department's costume box, then thoughtfully given to me after I almost ripped it off her back at a family gathering, this 1960s black and white linen coat from San Francisco's long-gone City of Paris department store almost certainly came with a matching shift dress. I threw it on over a black skirt and teeshirt, and wore it to a wedding in Dublin, Ireland, fifteen years ago — then wore almost the same outfit for a tour of the Stahl House in Los Angeles in 2019. I hope that my clothing continues to have a good time when I'm no longer around to wear it.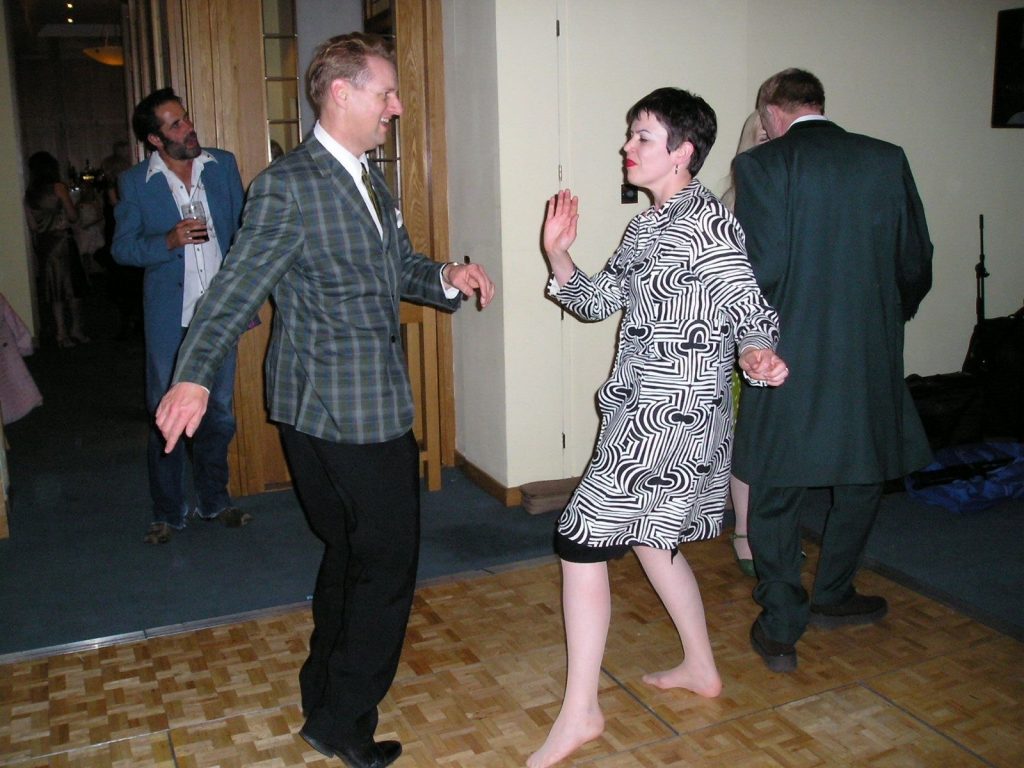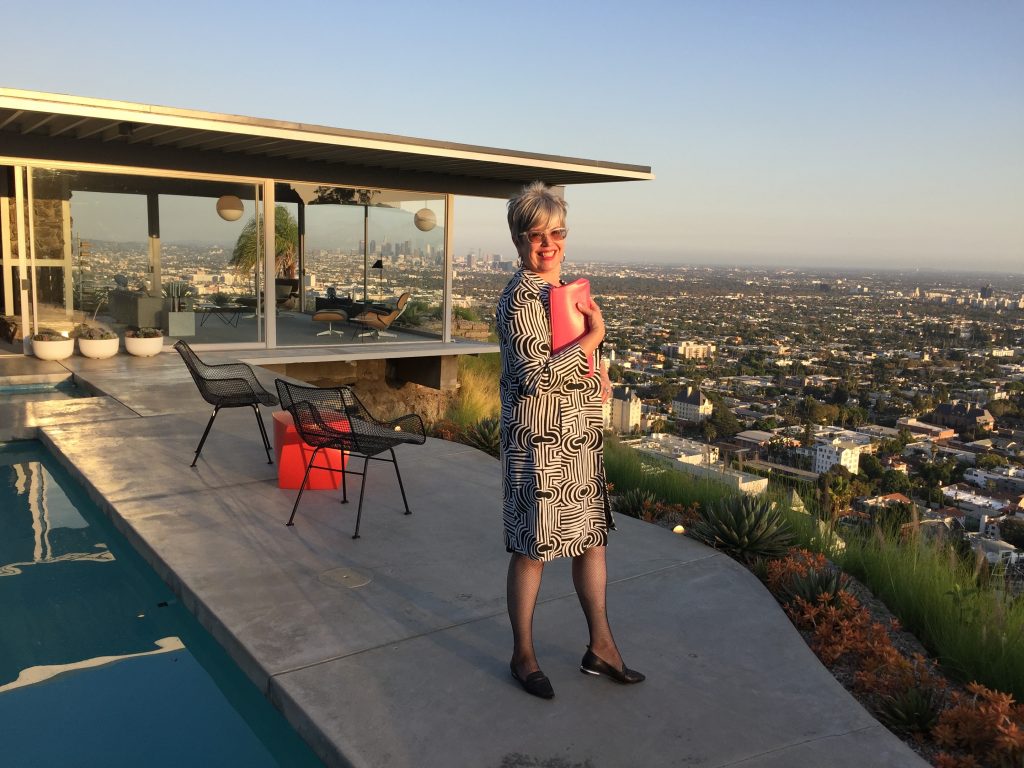 ***
MORE LYNN PERIL at HILOBROW: PLANET OF PERIL series | FIVE-O YOUR ENTHUSIASM: DARK SHADOWS | FERB YOUR ENTHUSIASM: JONNY QUEST | CARBONA YOUR ENTHUSIASM: "SMOTHER LOVE" | MOVIE OBJECTS: TRANSISTOR RADIO | KLAATU YOU: ATTACK OF THE 50-FT. WOMAN | TUBE YOUR ENTHUSIASM: THE DICK VAN DYKE SHOW | FLAIR: BASEBALL RING | #SQUADGOALS: The Daly Sisters | KLUTE YOUR ENTHUSIASM: BLOW-UP | MUSEUM OF FEMORIBILIA series | HERMENAUTIC TAROT: The Waiting Man | KIRB YOUR ENTHUSIASM: YOUNG ROMANCE | CROM YOUR ENTHUSIASM: CONJURE WIFE | HILO HERO ITEMS on: Tura Satana, Paul Simonon, Vivienne Westwood, Lucy Stone, Lydia Lunch, Gloria Steinem, Gene Vincent, among many others.