CONSTANT CLOSET (3)
By: Lynn Peril
April 11, 2021
We are delighted to present CONSTANT CLOSET, a series in which HILOBROW friend Lynn Peril shares vintage items of clothing that she's continued to wear for decades.
---
ALL IMPORT AUTO DISMEMBERERS TEESHIRT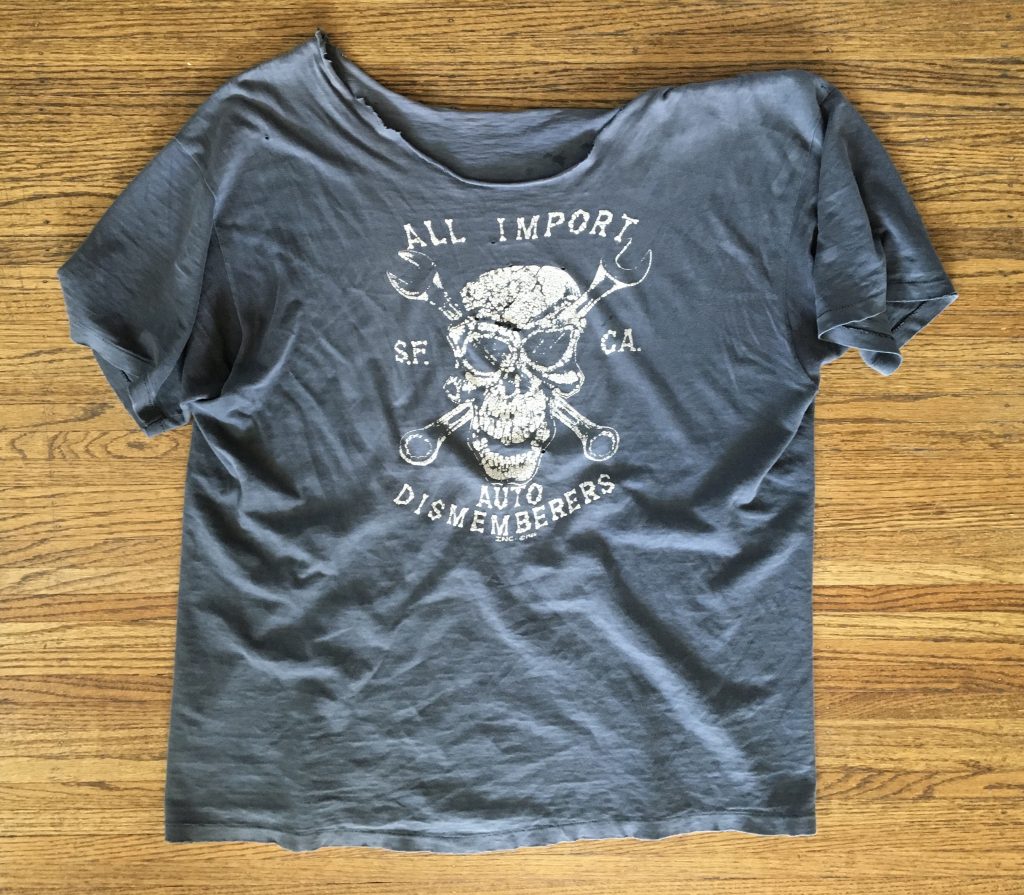 For a closer look, click on image.
I've been wearing secondhand clothing for my entire adult life but not everything in my closet started out vintage. This shirt was purchased new in 1986, a year after I moved to San Francisco. My boyfriend and I took public transportation to the deep Mission, where they were sold at an auto body shop. Because it was the oversized and flashdancing 80s, I bought a men's size XL, cut out the collar, then completed the look with jeans and work boots. Six years later, I was single and needed something suitably hip to wear for the photo that would appear with my interview in INCREDIBLY STRANGE MUSIC. The Auto Dismemberers tee fit the bill — and by the time the book was published, I was dating the man who became my husband. A couple weeks ago, he looked up as I got into bed (the only place I wear the tee these days) and said, "I've always liked that shirt," which made me realize I've been wearing this workhorse on a regular basis for almost 40 years.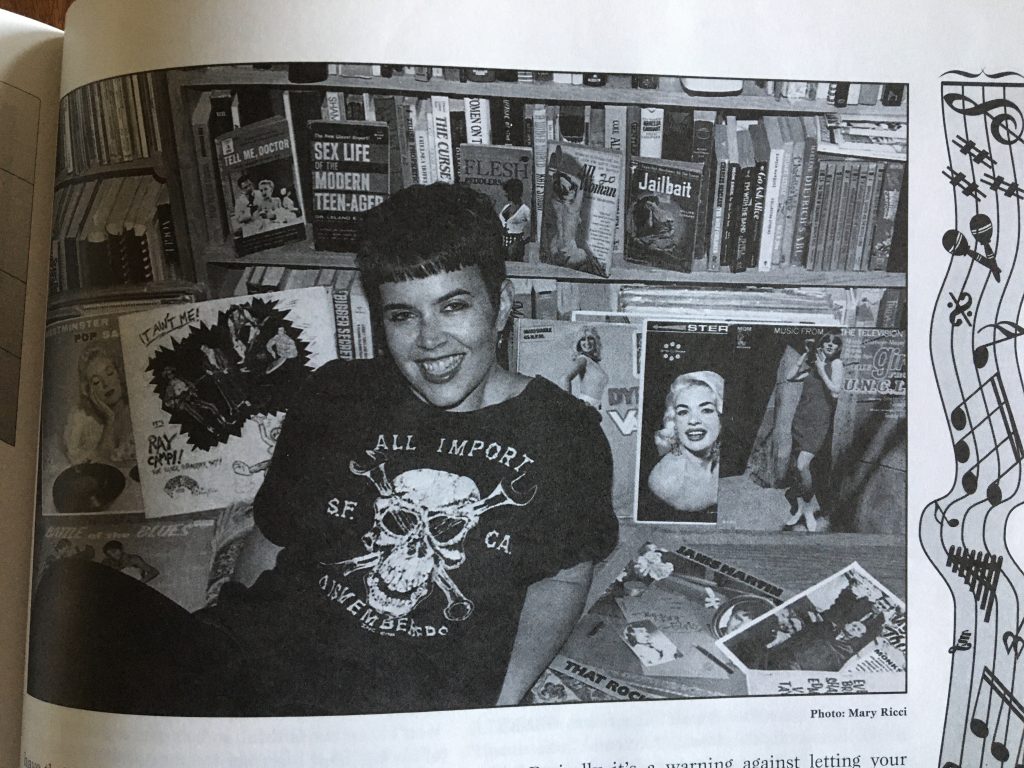 ***
MORE LYNN PERIL at HILOBROW: PLANET OF PERIL series | FIVE-O YOUR ENTHUSIASM: DARK SHADOWS | FERB YOUR ENTHUSIASM: JONNY QUEST | CARBONA YOUR ENTHUSIASM: "SMOTHER LOVE" | MOVIE OBJECTS: TRANSISTOR RADIO | KLAATU YOU: ATTACK OF THE 50-FT. WOMAN | TUBE YOUR ENTHUSIASM: THE DICK VAN DYKE SHOW | FLAIR: BASEBALL RING | #SQUADGOALS: The Daly Sisters | KLUTE YOUR ENTHUSIASM: BLOW-UP | MUSEUM OF FEMORIBILIA series | HERMENAUTIC TAROT: The Waiting Man | KIRB YOUR ENTHUSIASM: YOUNG ROMANCE | CROM YOUR ENTHUSIASM: CONJURE WIFE | HILO HERO ITEMS on: Tura Satana, Paul Simonon, Vivienne Westwood, Lucy Stone, Lydia Lunch, Gloria Steinem, Gene Vincent, among many others.