CONSTANT CLOSET (1)
By: Lynn Peril
April 5, 2021
We are delighted to present CONSTANT CLOSET, a series in which HILOBROW friend Lynn Peril shares vintage items of clothing that she's continued to wear for decades.
---
PENDLETON JACKET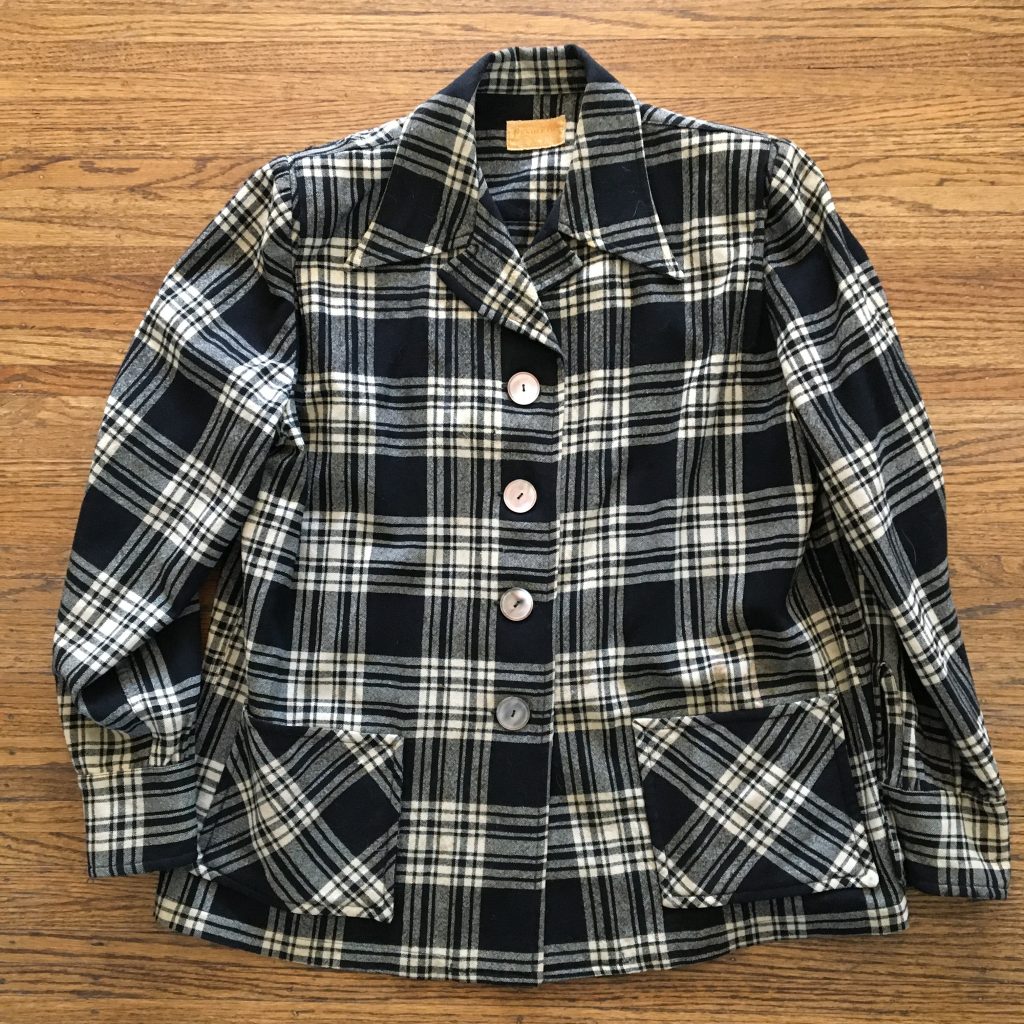 For a closer look, click on image.
I'm not a clothing hoarder. I have no trouble taking clothes back to the thrift store, selling them at a garage sale, or to a vintage vendor. But some pieces make me feel so good when I wear them, and align so well with the image I want to present to the world, that they have stayed with me for decades. As a result, I have what I call a constant closet: I come across photos of myself from 10, 20, even 30 years ago and see that I am wearing something that I had on yesterday or last week. Consider any one of almost a dozen plaid jackets, most but not all made by the Pendleton Woolen Mills, that I've been wearing in rotation since I bought this beauty at the St. Vincent de Paul on Folsom Street in San Francisco in roughly 1987. By 1994, the jackets had become such a wardrobe staple that, according to the first issue of my zine, Mystery Date, I could "generally be found in black leggings and a wool Pendleton." True to form, I wore the ur Pendelton for a backyard BBQ early in the 21st century [as shown below], though I paired it with denim instead of leggings. I still wear that jacket — and I still wear those jeans too.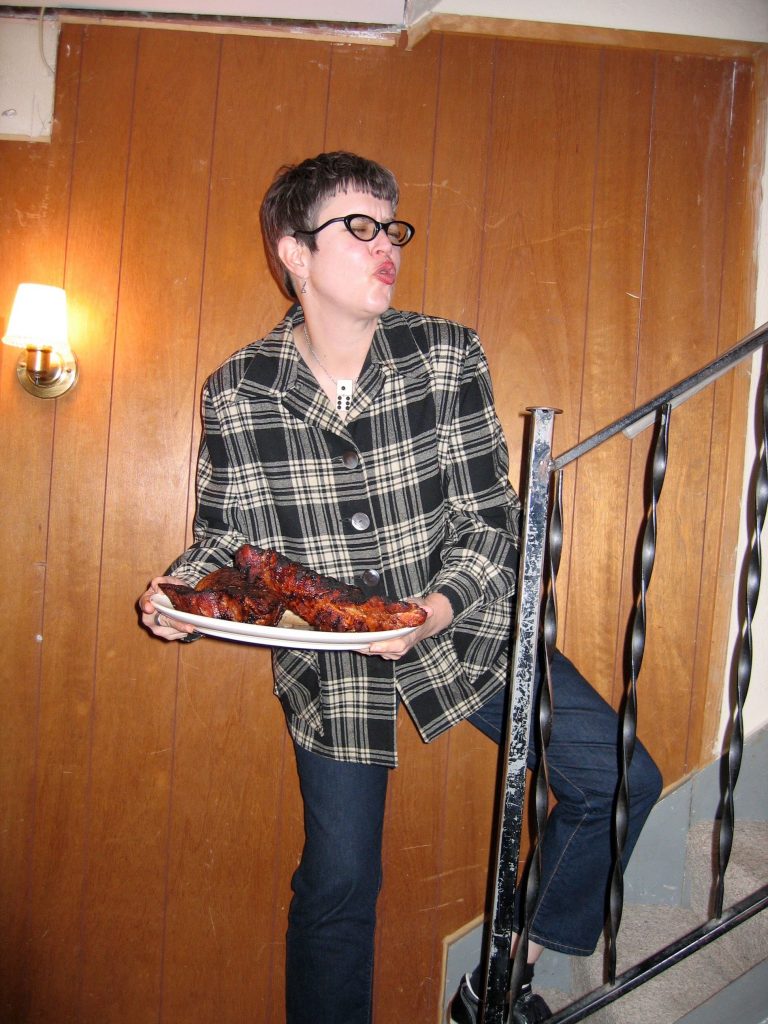 ***
MORE LYNN PERIL at HILOBROW: PLANET OF PERIL series | FIVE-O YOUR ENTHUSIASM: DARK SHADOWS | FERB YOUR ENTHUSIASM: JONNY QUEST | CARBONA YOUR ENTHUSIASM: "SMOTHER LOVE" | MOVIE OBJECTS: TRANSISTOR RADIO | KLAATU YOU: ATTACK OF THE 50-FT. WOMAN | TUBE YOUR ENTHUSIASM: THE DICK VAN DYKE SHOW | FLAIR: BASEBALL RING | #SQUADGOALS: The Daly Sisters | KLUTE YOUR ENTHUSIASM: BLOW-UP | MUSEUM OF FEMORIBILIA series | HERMENAUTIC TAROT: The Waiting Man | KIRB YOUR ENTHUSIASM: YOUNG ROMANCE | CROM YOUR ENTHUSIASM: CONJURE WIFE | HILO HERO ITEMS on: Tura Satana, Paul Simonon, Vivienne Westwood, Lucy Stone, Lydia Lunch, Gloria Steinem, Gene Vincent, among many others.