When the World Screamed (9)
By: Arthur Conan Doyle
November 8, 2015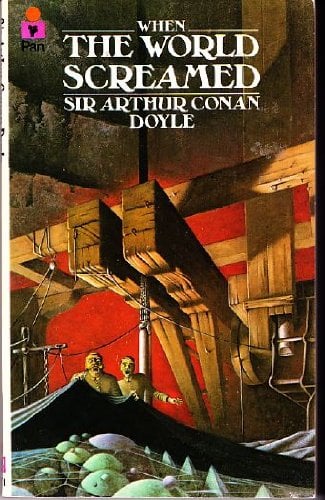 Arthur Conan Doyle's novella When the World Screamed was first published in 1928. The fifth and final Professor Challenger adventure, it takes us not outward (e.g., to a South American plateau crawling with dinosaurs), nor inward (e.g., to an airtight chamber, while the Earth passes through a poison belt), but instead downward. Challenger, here described as "a primitive cave-man in a lounge suit," while also "the greatest brain in Europe," proposes to drill his way from a tract of land in Sussex (England) eight miles beneath the planet's epidermis. Why? In order to prove his hypothesis that the world is itself a living organism! Enjoy.
ALL INSTALLMENTS SO FAR
It was an ordinary invitation card such as one uses for 'at homes,' and it ran thus:
PROFESSOR G. E. CHALLENGER,

F.R.S. MD., D.Sc., etc.

(late President Zoological Institute and holder of so many honorary degrees and appointments that they overtax the capacity of this card)

requests the attendance of

MR. JONES (no lady)

at 11.30 a.m. of Tuesday, June 21st, to witness a

remarkable triumph of mind over matter

at

HENGIST DOWN, SUSSEX.

Special train Victoria 10.5. Passengers pay their own fares. Lunch after the experiment or not — according to circumstances. Station, Storrington.

R.S.V.P. (and at once with name in block letters), 14 (Bis), Enmore Gardens, S.W.
I found that Malone had just received a similar missive over which he was chuckling.
'It is mere swank sending it to us,' said he. 'We have to be there whatever happens, as the hangman said to the murderer. But I tell you this has set all London buzzing. The old man is where he likes to be, with a pin-point limelight right on his hairy old head.'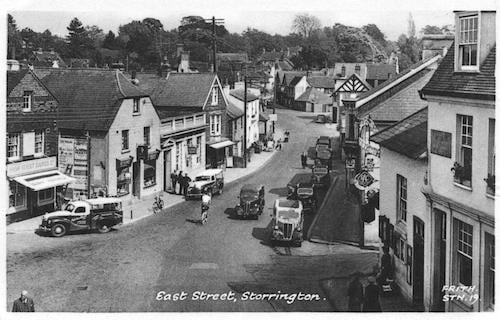 And so at last the great day came. Personally I thought it well to go down the night before so as to be sure that everything was in order. Our borer was fixed in position, the weight was adjusted, the electric contacts could be easily switched on, and I was satisfied that my own part in this strange experiment would be carried out without a hitch. The electric controls were operated at a point some five hundred yards from the mouth of the shaft, to minimize any personal danger. When on the fateful morning, an ideal English summer day, I came to the surface with my mind assured, I climbed half-way up the slope of the Down in order to have a general view of the proceedings.
All the world seemed to be coming to Hengist Down. As far as we could see the roads were dotted with people. Motor-cars came bumping and swaying down the lanes, and discharged their passengers at the gate of the compound. This was in most cases the end of their progress. A powerful band of janitors waited at the entrance, and no promises or bribes, but only the production of the coveted buff tickets, could get them any farther. They dispersed therefore and joined the vast crowd which was already assembling on the side of the hill and covering the ridge with a dense mass of spectators. The place was like Epsom Downs on the Derby Day. Inside the compound certain areas had been wired-off, and the various privileged people were conducted to the particular pen to which they had been allotted. There was one for peers, one for members of the House of Commons, and one for the heads of learned societies and the men of fame in the scientific world, including Le Pellier of the Sorbonne and Dr. Driesinger of the Berlin Academy. A special reserved enclosure with sandbags and a corrugated iron roof was set aside for three members of the Royal Family.
At a quarter past eleven a succession of chars-a-bancs brought up specially-invited guests from the station and I went down into the compound to assist at the reception. Professor Challenger stood by the select enclosure, resplendent in frock-coat, white waistcoat, and burnished top-hat, his expression a blend of overpowering and almost offensive benevolence, mixed with most portentous self-importance.
'Clearly a typical victim of the Jehovah complex,' as one of his critics described him. He assisted in conducting and occasionally in propelling his guests into their proper places, and then, having gathered the elite of the company around him, he took his station upon the top of a convenient hillock and looked around him with the air of the chairman who expects some welcoming applause. As none was forthcoming, he plunged at once into his subject, his voice booming to the farthest extremities of the enclosure.
'Gentlemen,' he roared, 'upon this occasion I have no need to include the ladies. If I have not invited them to be present with us this morning it is not, I can assure you, for want of appreciation, for I may say' — with elephantine humour and mock modesty — 'that the relations between us upon both sides have always been excellent, and indeed intimate. The real reason is that some small element of danger is involved in our experiment, though it is not sufficient to justify the discomposure which I see upon many of your faces. It will interest the members of the Press to know that I have reserved very special seats for them upon the spoil banks which immediately overlook the scene of the operation. They have shown an interest which is sometimes indistinguishable from impertinence in my affairs, so that on this occasion at least they cannot complain that I have been remiss in studying their convenience. If nothing happens, which is always possible, I have at least done my best for them. If, on the other hand, something does happen, they will be in an excellent position to experience and record it, should they ultimately feel equal to the task.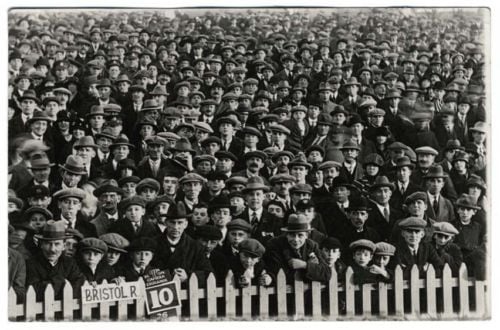 'It is, as you will readily understand, impossible for a man of science to explain to what I may describe, without undue disrespect, as the common herd, the various reasons for his conclusions or his actions. I hear some unmannerly interruptions, and I will ask the gentleman with the horn spectacles to cease waving his umbrella. (A voice: "Your description of your guests, sir, is most offensive.") Possibly it is my phrase, "the common herd," which has ruffled the gentleman. Let us say, then, that my listeners are a most uncommon herd. We will not quibble over phrases. I was about to say, before I was interrupted by this unseemly remark, that the whole matter is very fully and lucidly discussed in my forthcoming volume upon the earth, which I may describe with all due modesty as one of the epoch-making books of the world's history. (General interruption and cries of "Get down to the facts!" "What are we here for?" "Is this a practical joke?") I was about to make the matter clear, and if I have any further interruption I shall be compelled to take means to preserve decency and order, the lack of which is so painfully obvious. The position is, then, that I have sunk a shaft through the crust of the earth and that I am about to try the effect of a vigorous stimulation of its sensory cortex, a delicate operation which will be carried out by my subordinates, Mr. Peerless Jones, a self-styled expert in Artesian borings, and Mr. Edward Malone, who represents myself upon this occasion. The exposed and sensitive substance will be pricked, and how it will react is a matter for conjecture. If you will now kindly take your seats these two gentlemen will descend into the pit and make the final adjustments. I will then press the electric button upon this table and the experiment will be complete.'
NEXT INSTALLMENT | ALL INSTALLMENTS SO FAR
***
RADIUM AGE SCIENCE FICTION: "Radium Age" is HILOBROW's name for the 1904–33 era, which saw the discovery of radioactivity, the revelation that matter itself is constantly in movement — a fitting metaphor for the first decades of the 20th century, during which old scientific, religious, political, and social certainties were shattered. This era also saw the publication of genre-shattering writing by Edgar Rice Burroughs, Sax Rohmer, E.E. "Doc" Smith, Jack London, Arthur Conan Doyle, Aldous Huxley, Olaf Stapledon, Karel Čapek, H.P. Lovecraft, Charlotte Perkins Gilman, Yevgeny Zamyatin, Philip Gordon Wylie, and other pioneers of post-Verne/Wells, pre-Golden Age "science fiction." More info here.
READ GORGEOUS PAPERBACKS: HiLoBooks has reissued the following 10 obscure but amazing Radium Age science fiction novels in beautiful print editions: Jack London's The Scarlet Plague, Rudyard Kipling's With the Night Mail (and "As Easy as A.B.C."), Arthur Conan Doyle's The Poison Belt, H. Rider Haggard's When the World Shook, Edward Shanks' The People of the Ruins, William Hope Hodgson's The Night Land, J.D. Beresford's Goslings, E.V. Odle's The Clockwork Man, Cicely Hamilton's Theodore Savage, and Muriel Jaeger's The Man with Six Senses. For more information, visit the HiLoBooks homepage.
SERIALIZED BY HILOBOOKS: Jack London's The Scarlet Plague | Rudyard Kipling's With the Night Mail (and "As Easy as A.B.C.") | Arthur Conan Doyle's The Poison Belt | H. Rider Haggard's When the World Shook | Edward Shanks' The People of the Ruins | William Hope Hodgson's The Night Land | J.D. Beresford's Goslings | E.V. Odle's The Clockwork Man | Cicely Hamilton's Theodore Savage | Muriel Jaeger's The Man With Six Senses | Jack London's "The Red One" | Philip Francis Nowlan's Armageddon 2419 A.D. | Homer Eon Flint's The Devolutionist | W.E.B. DuBois's "The Comet" | Edgar Rice Burroughs's The Moon Men | Charlotte Perkins Gilman's Herland | Sax Rohmer's "The Zayat Kiss" | Eimar O'Duffy's King Goshawk and the Birds | Frances Hodgson Burnett's The Lost Prince | Morley Roberts's The Fugitives | Helen MacInnes's The Unconquerable | Geoffrey Household's Watcher in the Shadows | William Haggard's The High Wire | Hammond Innes's Air Bridge | James Branch Cabell's Jurgen | John Buchan's "No Man's Land" | John Russell's "The Fourth Man" | E.M. Forster's "The Machine Stops" | John Buchan's Huntingtower | Arthur Conan Doyle's When the World Screamed | Victor Bridges' A Rogue By Compulsion | Jack London's The Iron Heel | H. De Vere Stacpoole's The Man Who Lost Himself | P.G. Wodehouse's Leave It to Psmith | Richard Connell's "The Most Dangerous Game" | Houdini and Lovecraft's "Imprisoned with the Pharaohs" | Arthur Conan Doyle's "The Sussex Vampire."