The Night Land (21)
By: William Hope Hodgson
December 5, 2012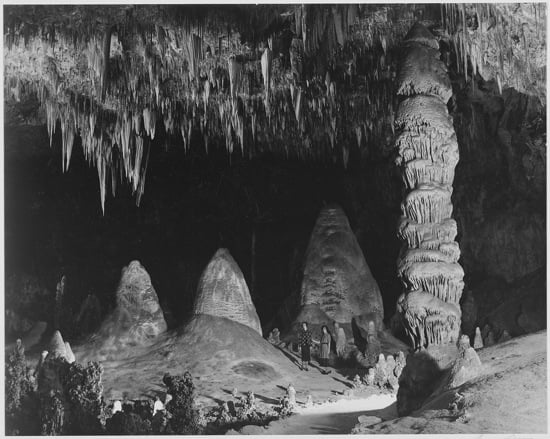 HILOBROW is pleased to present the twenty-first and final installment of our serialization of William Hope Hodgson's The Night Land.
In the far future, an unnamed narrator, who along with what remains of the human race dwells uneasily in an underground fortress-city surrounded by Watching Things, Silent Ones, Hounds, Giants, "Ab-humans," Brutes, and enormous slugs and spiders, follows a telepathic distress signal into the unfathomable darkness. The Earth's surface is frozen, and what's worse — at some point in the distant past, overreaching scientists breached "the Barrier of Life" that separates our dimension from one populated by "monstrosities and Forces" who have sought humankind's destruction ever since. Armed only with a lightsaber-esque weapon called a Diskos, our hero braves every sort of terror en route to rescue a woman he loves but has never met.
Hodgson's tale of autochthonic future horror, which influenced H.P. Lovecraft, was first published in 1912. In November, HiLoBooks will publish a beautiful new edition of The Night Land, with an Afterword by Erik Davis. Our otherwise unabridged version begins and ends with the most dramatic moments in this epic tale: chapters Two and Eleven. "For all its flaws and idiosyncracies, The Night Land is utterly unsurpassed, unique, astounding," says China Miéville in his blurb for our edition of the book. "A mutant vision like nothing else there has ever been."
SUBSCRIBE to HILOBROW's serialized fiction via RSS.
LAST WEEK: "And the way of our journey was between the West and the South-West of that Land; and to be made with cunning and wisdom, that we come clear of all unseemly danger unto Mine Own. And I askt her concerning this thing and that of the Land; and surely she told me so much of terror that I was half in a wonder that ever I did live in the end to come unto her."
ALL EXCERPTS: 1 | 2 | 3 | 4 | 5 | 6 | 7 | 8 | 9 | 10 | 11 | 12 | 13 | 14 | 15 | 16 | 17 | 18 | 19 | 20 | 21
***
Now we went forward, going a space toward the North-West, so that we come the more clear of the place where did be the Great Red Fire-Pit of the Giants. And we journeyed with a care alway that we show not ourselves over-plain unto the light that shone over the Land from the great Pit; and oft we did creep a while over this stark place and that; and went nimbly amid the bushes that grew oft in great parts.
And we made six hours this way, and did then have pause, that we eat and drink; and truly it was nine hours since first I did wake; yet had we made no pausing, because that we were so set to our journeying to come clear of the place where did be the Giants.
And after that we had eat and drunk, we went onward again; and made now unto the South-West; for we did heed that we go no more unto the North-West, because that should bring us over-near to The Shine.
And in the fourteenth hour of that day's travel, we came to a part where the Land dipt downward into a broad valley; and surely it did be very dark down there, and did be seeming shallow, yet truly of a great deepness; but we went that way, because that it did be a weary long journey to go around the place where the valley did be.
And the Valley had a different darkness from the gloom that went alway in the olden sea-bed; for the gloom of the sea-bed did be ever of a greyness; but the gloom of this Valley had a greater dark within it; yet did the air seem more clear.
And we went downward three hours into the Valley, and stopt then that we eat and drink; and truly I had not paused then; but that Mine Own did insist; for our methods did be like, else, to go all adrift, and we to be lacking of proper strength.
And this was wisdom of the Maid; but I to be a little irked-like and restless; and this mayhap because that my blood did itch me, because that it did be so full of the poison of my bruises.
And it was gone now of seventeen hours since last we did sleep; but yet did we be ready to go forward, that we come so quick as maybe out of the dark of that Valley; for there did seem nowheres any fire-hole to make a light; only that in this place and that, there did be a little blue shining, as that there burned a strange gas in this part or that.
Now, in two hours after the time that we did eat, we stopt, both of us, very sudden; for there did be some vague and curious sound in the night. And we went very swift to the earth, that we be hid, and harked. But did hear nothing.
And in a while, we to go onward again; yet there did be an unease upon our spirits; for our spirits did perceive something afar off in the night; but yet had we no surety in this matter.
And we went forward through a great hour more; and did pass in that time, two places where the blue-shining did be; and truly it seemed as that a low gas hung to the earth in this part and that, and made a slow burning, having neither noise nor spurtings; but slow, as that it did smoulder and be all to shine and luminous. And oft there did be a strong smelling of a bitter gas, very horrid in the throat.
And in the end of another hour, while that we were a space off from one of those gas-shinings, there went past us at a distance, as it did seem people, running in the night; as that they did be lost spirits; yet with a rustling very soft; so that they did be like to be barefoot.
And I thought mayhap that these did be some of the Peoples of the Lesser Pyramid; yet did they be only as that shadows went among the blue-shinings. And I pondered a moment, whether that I send my voice over the Valley, to question what they did be; but yet had caution, and harked through the utter silence of the night; for I had no surety of aught.
And, surely, in that moment that we harked very keen, there did be a sound afar off in the night of the Land; and it was as that we had heard the sound before; and, in verity, our spirits had perceived the sound, those two hours back; and now our bodies did wot, and perceived that we had known it subtly before that moment. And the sound was as that something went spinning in the night.
And a very great terror came upon the Maid; for she did know the sound; and the sound was that which did show that one of the great Evil Forces of the Land did approach; and the sound had been known alway in the Lesser Refuge to show this thing. And, indeed, mine own spirit had been half to know that a Power of Evil did come through the night; but yet was the assurance very terrible; for how should I protect Mine Own.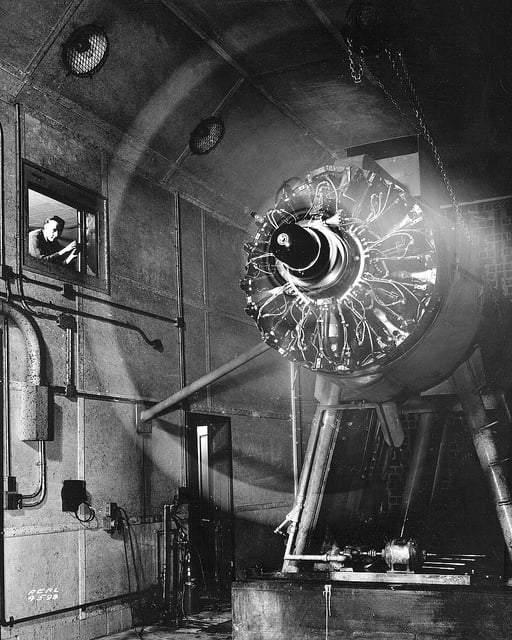 And the spinning came toward us, and was presently in the Valley; and it came swiftly across the dark of the Valley. And my heart was all broken within me, because that there had been happiness with us, but a little time gone; and now there did be our death nigh.
And Mine Own gave me the knife that I had given to her; meaning that I slay her, in the last moment; for she did heed even in that moment that she be not gashed horridly by the terror of the Diskos. And I took the knife. And I kist not Mine Own; but stood there, very shaken and desperate, and gript her fast unto me, scarce heeding the hardness of my gripe; and alway I lookt unto the way of the coming of the Sound. And presently did unbare my wrist where the Capsule did be.
And the sound of the thing Spinning came anigh, across the Valley; and my heart did dull and my spirit go black with my desperateness, because that this thing must be, and because that I could nowhere see hope that I should save Mine Own.
And, of a sudden, the Maid put up her arms, and pulled me downward, and kist me once on the lips; but I wot not whether I kist her; for I did burn with despair and was all adrift in my being. Yet was there a sharp comfort that mine own dying did be so nigh.
And the Maid stood gently against me; so that she did be convenient unto my hand. And afterward I remembered this thing; and do you pray that you be never to have such a matter on your hearts! But, indeed, there was a wonder in this thing, beside the horror; so that my memory doth be alway knowing of this wonder; and mayhap you do see with me, and love Mine Own also in your hearts. And in the moment that the Maid stood thus, as I have told, I perceived sudden that there did be a little glowing in the night, and the glowing was pale and horrid. And there was no more any sound of the Spinning; only there did be, as it were, the trunk of a great tree, that did show in the glowing; and the trunk of the tree came toward us across the darkness.
And I turned the Maid from the Tree, and she did flutter a little in my hands, as I did know, scarce-knowing; for she perceived that she did be going to die in that moment. And I had my body thus between the Evil Thing and the Maid. And lo! the Tree came no more anigh to us; but went backward, and the pale glowing did fade, and the Tree no more to be seen.
And I cried unto the Maid, very husky, that we did live; for that the Evil Power was gone off from us; but she answered not, and did be heavy against me. And I held her, and lookt alway about us, lest the Tree come in upon the other side.
And, as I lookt this way and that, I saw naught; and afterward, in a moment, I searched the night above, lest that the Thing come from above. And, behold, I saw that there abode over us a clear light, as it were a clear burning Circle, above us in the night. And my heart did leap with an holy joy and an utter great thankfulness; and I was no more in fear of the Tree; for, in verity, there fought for our souls one of those sweet Powers of Goodness, that did strive ever to stand between the Forces of Evil and the spirit of man; and this matter have I shown to you, before this time.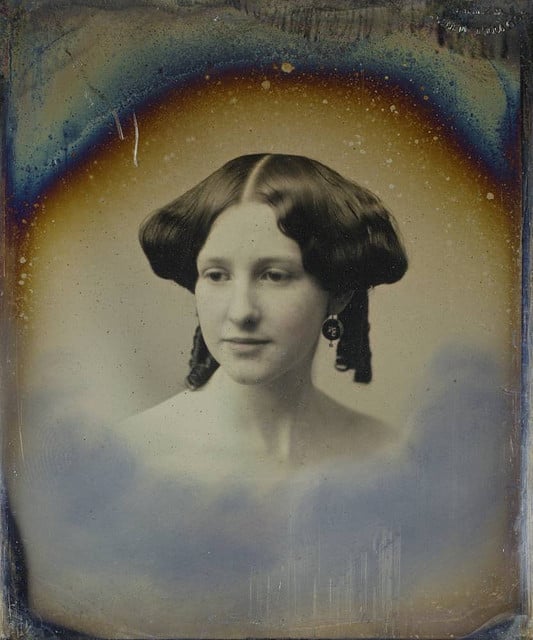 And concerning this holy Defense, I have thought that it should not, mayhap, to have had so strong a power to save us, if that we had shown an over-weakness and fear, but because that we did rather stand so well as we might to make battle of escape from so dire a Destruction.
And, surely, this doth seem but a sane thinking unto me; but yet without proof, and to be said to you, only as the shapings of my thoughts. And this the chief end of that happening, that the holy Circle did truly deliver us, and burned through twelve great hours above us; and by this, do I know that the Evil Power hovered anigh, to destroy us, all that while; for, indeed, it doth not be proper of reason to suppose that such an utter wondrous thing did be needlessly over us, save to be a Shield of Great and Lovely Force against a waiting Evil Thing. And surely you do see thiswise with me?
And, truly, so soon as my Spirit and Reason perceived that we did be no more to suffer from the Evil Thing, I remembered that I did know that Mine Own had swooned. And, in verity, you shall mind how that she did face her death so utter sweet and brave, and had given no cry, but made quietly to help me in that dreadful moment, and did stand brave and gentle to the stroke. And so fell into a swoon, as you have seen, because that she did suffer an hundred deaths as she did stand so brave, waiting to be slain, for the blow did be so long delayed, yet to come in any moment.
And I gat her to come-to unto her life again, and I set the lovely tale very swift to ease her, and surely with love and warmth, and kist her with a great joy. And I showed how I did honour her for her good courage.
And she to weep a little, with the ease come so sudden upon her; and afterward to kiss me upon the lips an hundred times, and to need that she be very safe in mine arms, because that I had meant that I do so dread an office to her. And surely I do wonder whether you perceive all that did be then in her heart.
And the holy light that did be over us, she did watch with a sweetness of awe; and rest did come more great upon her in the heart, as she did learn how sure was the seeming of that Lovely Power to deliver us.
And, presently, we made forward again in the Valley. And did go steadfast, and newly-loving each to the other, and so through twelve great and body-weary hours; but our hearts could never be done singing within us, nor our hands to cease from the hands of the other, because that we did so crave each unto the beloved.
And in the ninth hour, a monstrous way off in the dark of the Valley, there did seem as that there went a far and dreadful screaming in the night. And it did be as that our spirits perceived the sound of something Spinning in the night; yet faint and a great way off; but yet had we no surety that we did truly hear the sound of the Spinning; only we did be so shaken in the heart, for truly there was some horror done unto humans, downward in the mighty darkness of the Valley. And to think upon the sound of the Spinning, was to be in a shaking trouble of the spirit; and to bless the quiet and holy light that went above us in all that time; and to ache only that it should stay to be to our protecting. And surely it did be plain that there were the signs of great Forces in that Land.
And three hours after that time when we did hear the far-off screaming, we were come up over the edge of the Valley, and did be once more unto such light as did be general in the Land; and truly it did seem a wondrous lightness, after so utter a dark.
And we did be all exhaust, and Mine Own drew her feet so weary that it was as that she must go no more, until we did rest; for indeed it was three and thirty hours since last that we had slept; and a bitter trouble and work there had been in that space, as you do know.
Now we had eat some of the tablets a few hours back, as we did walk, and had drunk some of the water; but had made no rest; for we did crave only that we come free of that Valley. And now it was needful that we rest, if but a little time.
And I minded that we find some place where I should have a hot pool, that I be able to bathe Naani's feet. And, surely, we came in a while to a hollow-place, and there did be two dull-burning fire-holes in this place, and a hot-bubbling spring, the which did seem to be a rare thing in that Land; so that we were the more fortunate to perceive it.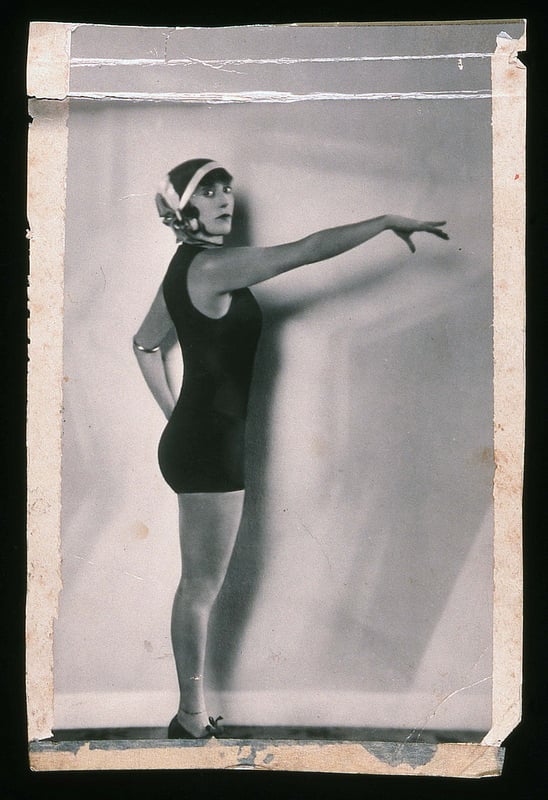 And I made Mine Own to sit, with her feet in the hot-spring; for it was not over-hot, and did seem pretty natural to my taste, as I did prove in the first. And also I did search about the hollow, lest there be any harmful creature near-by; and this you will have truly supposed, because you do know the methods of my journeying. But yet did I not have so much care as did be proper; for I was so dull in the mind, by reason of my weariness; but, indeed, there came naught to work us any harm; and so we came to no suffering, through mine aches and dullness.
And I sat beside the Maid, and made her to eat a tablet, and saw that the cloak did be nice about her, and her head to rest against my knee, and I laid the palm of my hand to be as a pillow, because of the armour, to ease the hardness.
And I eat with the Maid, and we both drank after; and so there came back somewhat of our strength. Then I took the Maid's little feet, and rubbed a portion of the ointment from the pot all about them, very gentle and constant; and so did they be new-rested and eased; and she presently fit again to the journey; for I was strong set that we go quickly hence out of that Land, and stay no more there to sleep, lest we come unto Destruction.
And when we had rested an hour, I put the shoes again upon the Maid, and made them secure; and so gat my gear about me, and made to the journey.
And lo! as we did leave the hollow, I lookt upward unto the Holy Light; and behold it was gone from us, and by this thing I supposed that we had come free of instant danger; but yet did there be to me a seeming of nakedness and unprotection, as you must perceive.
And because that the Light was vanished, I was the more set that we come speedy out of the Land. And we went forward at a strong speed, and had the Great Red Fire-Pit of the Giants to our rear unto the left, and a mighty way off in the night; but yet I did wish it the further. And before us, was a small ridging up of the dark Land, as I did judge, because that our view of the lights and the shinings was bounded; and to our left at a great way the low volcanoes, and somewhat to our right, across all that part of the Land went the cold and horrid glare of the Shine.
Now, in a little while, I felt that the ground did be sloped upward before us a little, and by this thing I saw that I had known aright, for that there did be a ridge that hid the Land somewise over unto the part where I lookt to find the mouth of the Upward Gorge. And we went up this slope at a strong pace, because that I was so eager that I find where we did be in nearness unto the mouth of the Upward Gorge.
And surely, I was something forgetful, in mine eagerness, and came somewhat ahead of Mine Own, who did make to hide from me that she did begin to lag, because that her new strength was near gone from her.
And sudden there did be a very dreadful cry, to my back; and I came round in one instant, so quick as a light doth flash; for it was the voice of Mine Own, and all my being did suddenly burn with fear that kindled through me in a moment of thought.
And lo! Mine Own did struggle terribly with a yellow thing which I perceived to be a man with four arms; and the Man had two arms about the Maid, and with two did make to choke her unto death; for she cried out no more.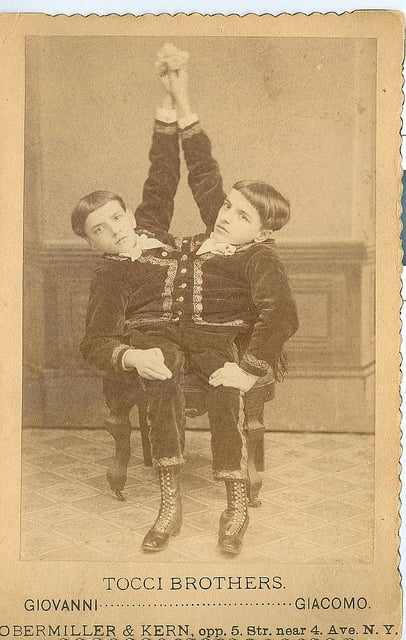 And I came unto the Man with a quick leaping, and stopt not to pluck the Diskos from my hip; and surely I did be very strong, and mine anger and rage to make me monstrous; for I caught the two upper arms of the Man, and brought them backward in an instant, so fierce and savage, and so wrencht upon them, that I brake them in the shoulders of the Man.
And the Man roared and shriekt, even as a wild and dreadful Beast should cry out, and came round upon me with the two lower arms. And surely it was a mighty and brutish thing, and so broad and bulkt as an ox, and the lower arms were huge and greatly haired, and the fingers of the hands did have the nails grown into horrid talons, as that they should grip very bitter.
And it caught me by the thighs, to rip me upward, as I did fear; but yet this did not be the intent of the Man; for in a moment it caught me round the body; and on the instant, I gat the Man by the great throat, and the throat did be haired, and so great as the neck of a bull. And I strove with mine armoured hands that I choke the Man, and surely I made it to suffer great trouble; yet, I could not harm it in the life.
And so I did be an horrid minute, and fought with the Beast, with no more than the strength of my body; and it was as that an human went with his hands to slay a monster so strong as an horse. And the breath of the Man-Beast came at me, and did sicken me; and I held the face off from me; for I had died with horror, if that it had come more anigh; and surely the mouth of the Man was small and shaped so that I knew that it did never eat of aught that it did slay; but to drink as a vampire; and in truth, I did mean that I chop the Man to pieces, if that I have chance to the Diskos.
And I did sway this way and that, as we did struggle; and surely it was as that the Man had never made to use the lower arms, save to hold unto prey, the while that it did use the upper arms to strangle, as I do think. For all that weary minute of the fight, the Man made not to loose from me, that it should tear my hands from their grip to the throat; but made vain waggings with the arms that I brake, as that it would use these to the attack; but surely they had no more power to do hurt.
And sudden, it put forth an utter power about my body, so that mine armour did be like to crack; and truly I had died in a moment; but for the strongness of the armour. And the man hugged me thus for an horrid time, the while that I did hold off from me the brutish face, and gript very savage into the haired throat.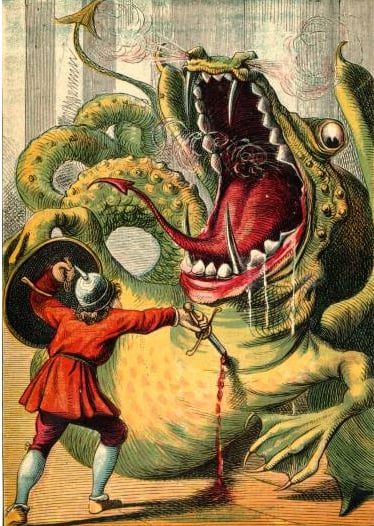 And lo! the creature did work slow in the brain, and in the end loost from me, abrupt, and went back with a leap, so that my hands did be ript from the throat of the Beast. And in one instant it did be back unto me, and gave me no moment to free the Diskos. But I made anew to fight, and shaped as I had learned in the Exercises of mine Upbringing; for truly I had been alway deep in practice of such matters. And I slipt from the great hands of the Man, as it did try to take me by the head; and I hit the Man with mine armoured fist, and put a great power and skill to the blow. And I went instant to the side with a swift stepping, and evaded the Man, and I smote the Man again, and took him very savage in the neck; but all the while grown very cold and brutal and cruel; for I was set to the slaying. And the Man-Beast came round on me; and lo! I slipt the gripe of the great hands, and my body and my legs and mine arms did work together unto that last blow; so that I did hit so hard as a great hammer. And I gat the Beast in the throat, and the Beast went backward to the earth, even as it did think to hold me.
And lo! in a moment, I was free, and I pluckt forth the Diskos from my hip. And the Yellow Beast-Man grunted upon the ground; and it rose up again to come at me; and it stood and did grunt, and did seem as that it was gone mazed; for it did make other sounds, and an horrid screeching, so that truly, by the way of it, I conceived that it cried out unknown and half-shapen words at me. And in a moment, it came again at me; but I cut the head from the Beast-Man, that was in verity an horrid monster, and the Man died, and was quiet upon the earth.
And truly, in that moment, the distress of mine efforts and mine utter tiredness and the ache of the bruises took me; so that I do surely think I rockt as I stood; but yet was my head strong to think and my heart set in anxiousness; for I wotted not how great an hurt had been done upon Mine Own.
And I ran to her, and came to where she did be upon the ground; and surely she was all huddled, and had her hands very piteous to her throat, that did be so pretty. And it did shake me in that moment that she was truly slain; for she was gone so utter still and as that she did be broken unto death.
And I took her hands from her throat, and surely it did be a little torn; yet not to be much, or so that it should loose her of her dear life. And I strove that I steady the trembling of my hands; and I gat free of mine armoured gloves; and made that I feel whether her throat did be deadly hurt; and, in verity, it seemed not so; only that my hands did so shake, because that I was so frightened for Mine Own, and because that I was but new come from the battle; and because of this, I had not power of touch to assure me.
I made then that I quieten my breath, which did yet come very full and laboured; and I put mine ear above the heart of the Maid, and lo! her heart did beat, and the horridness of my fear went from me in a moment.
And I had the scrip from my back very speedy, and some of the water to fizz, and I dashed the water upon her face and upon her throat; and surely there did be a little quivering and an answering of her body.
And I strove with her for a while more; and she came unto her life again; and in the first, she was all a-lack, as you may think; and immediately she began that she remembered, and she then to shake.
And I told her how that the Four-Armed Man was surely dead and could harm her no more; and she then to weep, because that she had been put to such shock and horror, and held by so brutish a thing. But I took her into mine arms, and so she did come presently to an ease; and I perceived in all my being that she was as a little ship that doth lie in harbour; for she did cling and nestle unto me; and did be safe with me in all her heart and body and belief. And surely she was Mine Own, and I to have glory in that knowing.
And presently, I put her from mine arms, to lie; yet so that she might not perceive the body of the Yellow Beast-Man. And I made clean the Diskos, from her sight, and afterward I put on the scrip; and I took the Maid to mine arms again, and had the Diskos in my hand beside her.
And she made protest that she should truly walk; for that I was all a-weary, and she come to her strength again. And, indeed, I carried her a certain way, and did then put her down to her feet; and truly her knees did so tremble that she had not stood, let be to walk! And I caught her up again; and I kist her, and I told her that I did be surely her Master, in verity, and she mine own Baby-Slave. And truly you shall not laugh upon me; for I was so human as any; and a man doth talk this way with his maid.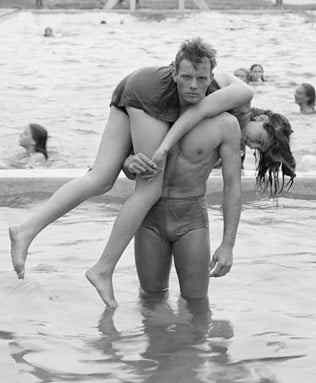 And she did be quiet and sweet and to obey wisely; for she was gone very weak. And thiswise we did go; and I to say loving words, in the first; but afterward I did heed more of my going, now that she was something eased and at rest within mine arms. And I did peer everywhere about, lest that some other evil thing come outward of the bushes, to have at us ere I did ware. And, truly, the bushes grew here and there in that place, very plentiful, in great clumpings.
And presently I was come to the top part of the ridge; and lo! a great gladness took me, and some amazement; for there did be the lights that did be in the mouth of the Upward Gorge, and they did show me that I was come anigh to that place. Yet had I feared that we were surely a dozen great miles off; and now I to learn that we did be scarce of two or maybe three, as I did judge.
And I told this thing to the Maid; and she rejoiced in mine arms, with a deep and quiet thankfulness. And I set forward then at so good a pace as I might; and I was come into the mouth-part of the Upward Gorge in about an hour; and surely I did be very weary, for it was beyond six and thirty hours that we had gone since last we did sleep; and there had been sore labour and terror to our share in that time, as I have told.
And I turned in the mouth of the Gorge, and told Mine Own, very gentle, that we did take our last look upon that Land. And she askt that I put her down to her feet; and I put her down. And therewith we stood in that place, and mine arm about her; and so did I support the Maid, the while that she lookt silent over the dark of the Land.
And presently she askt me in a very husht voice, whether that I knew where the Lesser Pyramid did be in all that Darkness; for she was all adrift of her bearings, and was as a stranger, because that she had never lookt upon the Land from that place, before then. And I showed her where I thought the Pyramid to stand hid in the everlasting night; and she nodded, very quiet, as that she did think thatwise, also.
And so a time did pass, and I knew that Naani said good-bye forever unto all that she had known of the world in all her life; and she did be whispering a goodbye in her soul unto her Dead.
And I was very husht, and deeply sorrowful for the Maid, and did understand; for in verity, there should no other human look upon that Land of terror through all the quiet of eternity; and the Maid did lose all her young life into that blackness, and the Father that was her Father; and the grave of her Mother; and the friends of all her years. And there went death in the Land, even then, after those that did live.
And Mine Own shook a little within mine arm; so that I knew she strove that she be brave, to weep not; but afterward, she made not to cease from her tears; and truly I was there, to be her understanding; and she did be sweet and natural ever with me; for she was Mine Own, and did be hourly the more so.
And presently, I moved a little, to sign that we go downward of the Gorge; and she stayed me one moment, that she look once more over all that Land; and afterward, she submitted, and turned with me, and did break into very bitter sobbing as she did go stumbling beside me; for the sorrow of memory did fill her; and she was truly a very lonesome Maid in that moment, and had come through much dreadfulness.
And in a minute, I stoopt and lifted her; and she wept in mine arms against mine armour; and I very silent and tender with her; and carried her downward of the Gorge for a great hour more. And presently she was grown calm, and I knew that she slept in mine arms.
And in thiswise we made farewell of that dark Land, and left it unto Eternity.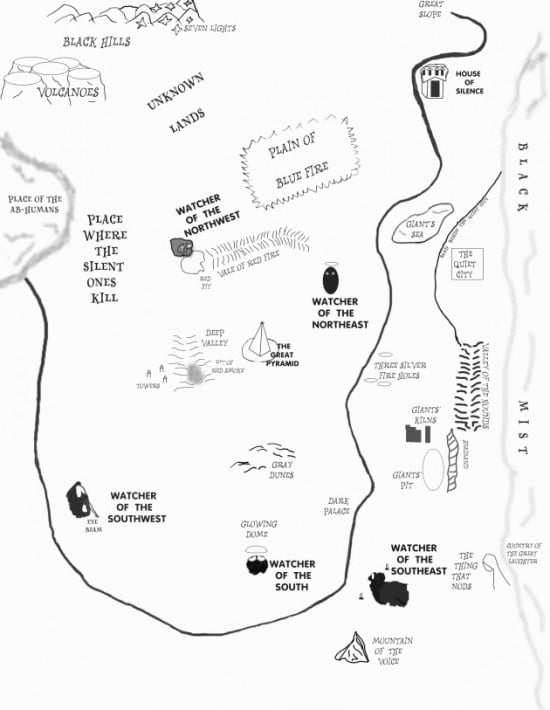 END OF HILOBOOKS' EXCERPT OF THE NIGHT LAND
***
* "and mayhap you do see with me, and love Mine Own also in your hearts" — this phrase is not included in the 1972 Ballantine edition.
* "And surely you do see thiswise with me?" — this phrase is not included in the 1972 Ballantine edition.
* "and I perceived in all my being that she was as a little ship that doth lie in harbour; for she did cling and nestle unto me; and did be safe with me in all her heart and body and belief. And surely she was Mine Own, and I to have glory in that knowing." — this phrase is not included in the 1972 Ballantine edition.
* "and I told her that I did be surely her Master, in verity, and she mine own Baby-Slave. And truly you shall not laugh upon me; for I was so human as any; and a man doth talk this way with his maid." — this phrase is not included in the 1972 Ballantine edition.
* "And she did be quiet and sweet and to obey wisely" — the words "and to obey wisely" are not included in the 1972 Ballantine edition.
* "the bushes grew here and there in that place, very plentiful, in great clumpings" — Because a c and an l together resemble a d, most scanned versions of The Night Land render the word "clumpings" as "dumpings."
* " for she was Mine Own, and did be hourly the more so." — this phrase is not included in the 1972 Ballantine edition.
Notes on Chapter XII: Our hero and the maid travel "Downward of the Gorge" (the chapter's title), and although they are now clear of the dark land, our hero takes no chances. He finds them a cave in which to spend the night; they sleep together chastely. When they awake, the maid admires the hero's muscular body [note that Hodgson was a bodybuilder], and they massage each other — again, chastely. They travel on and arrive at the cave where the hero slept after his slug encounter; they sleep, make out a little, bathe, travel on. They get to the deepest part of the Gorge, where it is dim and rank; they encounter a monstrous slug. Horrid monsters pass them in the darkness; silently, but stinkily. They see many other monstrous slugs, and are surrounded by serpents. Something follows them — it turns out the be the monstrous slug, which is all white. They shove an enormous boulder off a cliff onto the monster slug, killing it. They travel on, and bathe in a hot spring — our hero catches a glimpse of the maid naked, when he kills a serpent threatening her. They wash each other's clothes and make out. They keep walking, avoiding snakes and huge scorpions, arriving finally at the light-filled Country of the Seas.
Notes on Chapter XIII: Much more walking and making out. They are attacked by a bird monster and our hero kills it. They sleep in a tree. The maid experiences ancient memories of the old world, and sings a love song from that era. The maid is disobedient, and our hero spanks her shoulders with a branch. They both sulk. They come upon the old flying-ship that our hero had located before. They make up. They are almost killed when a great boiling fountain erupts. The maid experiments with different hairstyles. Our hero builds a raft so they can journey on a river; a Humped Man attacks them, and our hero stabs him with the raft's pole. They are attacked by several more Humped Men, who dent and crack the hero's armor with rocks; he goes into a berserk rage and kills them all. More Humped Men attack, and our hero is nearly killed. The maid stabs one of them; the Humped Man tears her clothes off. Our hero is knocked senseless, and the maid gets the remaining Humped Men to chase her into the forest. She emerges from the forest, pursued by a Humped Man, and our hero kills it.
Notes on Chapter XIV: The maid gets the hero onto the raft, and they escape just as more Humped Men arrive. She also rescues her clothes. They spend several days recovering on an island. The maid mourns her lost family and city. Our hero tells their story to the maid — how they were married in ages past, and how after she'd died he woke up in the future and went on a journey to find her again. He tells her about life in the Great Redoubt. She tells him about the more primitive conditions in the Lesser Redoubt. Our hero tells the maid about the upper world, frozen and abandoned by humans. They talk about a strange moving city on giant rails. Our hero ponders at great length about the special nature of their mutual love. They build a boat. They repair the armor. They set off from the island.
Notes on Chapter XV: They travel by water. They see a dinosaur. Our hero ponders the nature of humanity and life. They land and leave the dark land behind them, perhaps the last two humans ever to lay eyes upon it. They head into the hero's land, somewhat confusingly called the Night Land. They travel through darkness for several days. Finally they spot the Mighty Pyramid. They pass the House of Silence. A force emanates from the House of Silence, attempting to slay the maid. She dies! Our hero carries her body to the pyramid, killing monsters along the way. The sympathy of hundreds of millions of people in the pyramid city — watching via telecopes — protects the hero as he races home. He is pursued by Night Hounds. The people of the pyramid prepare ancient weapons to protect him.
Notes on Chapter XVI: All the evil forces of the Night Land are roused to destroy our hero. He fights a giant, and other monsters. A terrible laughter fills the air. The pyramid weapons blast the Night Hounds, but more monsters appear including Black Mounds. A great herd of brutish tuskt men stand between the hero and the pyramid; men of the pyramid armed with diskos weapons rush out to fight the tuskt men. Our hero makes it back to the pyramid at last, but a doctor pronounces the maid dead. The millions gather to watch the maid's bier as it is trundled into the Great Flame to be destroyed. Miraculously, she wakes up!
Notes on Chapter XVII: The hero and the maid live happily ever after.
***
RADIUM AGE SCIENCE FICTION: "Radium Age" is HILOBROW's name for the 1904–33 era, which saw the discovery of radioactivity, the revelation that matter itself is constantly in movement — a fitting metaphor for the first decades of the 20th century, during which old scientific, religious, political, and social certainties were shattered. This era also saw the publication of genre-shattering writing by Edgar Rice Burroughs, Sax Rohmer, E.E. "Doc" Smith, Jack London, Arthur Conan Doyle, Aldous Huxley, Olaf Stapledon, Karel Čapek, H.P. Lovecraft, Charlotte Perkins Gilman, Yevgeny Zamyatin, Philip Gordon Wylie, and other pioneers of post-Verne/Wells, pre-Golden Age "science fiction." More info here.
HILOBOOKS: The mission of HiLoBooks is to serialize novels on HiLobrow; and also, as of 2012, operating as an imprint of Richard Nash's Cursor, to reissue Radium Age science fiction in beautiful new print editions. So far, we have published Jack London's The Scarlet Plague, Rudyard Kipling's With the Night Mail (and "As Easy as A.B.C."), Arthur Conan Doyle's The Poison Belt, H. Rider Haggard's When the World Shook, Edward Shanks's The People of the Ruins, William Hope Hodgson's The Night Land, and J.D. Beresford's Goslings. Forthcoming: E.V. Odle's The Clockwork Man, Cicely Hamilton's Theodore Savage, and Muriel Jaeger's The Man with Six Senses. For more information, visit the HiLoBooks homepage.
SERIALIZED BY HILOBOOKS: Richard Connell's "The Most Dangerous Game" | Jack London's The Scarlet Plague | Rudyard Kipling's With the Night Mail (and "As Easy as A.B.C.") | Arthur Conan Doyle's The Poison Belt | H. Rider Haggard's When the World Shook | serialized between March and August 2012; Edward Shanks' The People of the Ruins, serialized between May and September 2012; William Hope Hodgson's The Night Land, serialized between June and December 2012; and J.D. Beresford's Goslings, which we began serializing in September 2012.
ORIGINAL FICTION: HILOBROW has serialized three novels: James Parker's The Ballad of Cocky The Fox ("a proof-of-concept that serialization can work on the Internet" — The Atlantic) and Karinne Keithley Syers's Linda Linda Linda. We also publish original stories and comics.