Varlam Shalamov
By: Alix Lambert
June 18, 2012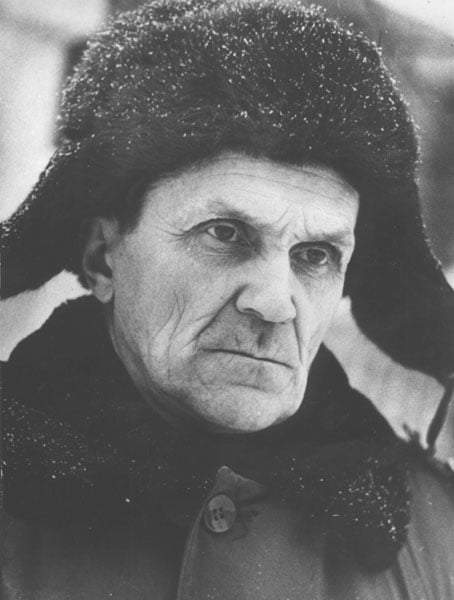 The Kolyma region in the northeastern part of Siberia (in the former Soviet Union) has been characterized by its subarctic climate and its infamous Gulag forced labor camps. It is estimated that three million people met their end in the Kolyma camps. Poet and prose writer VARLAM SHALAMOV (1907–82) spent 17 years in the camps, 10 of them for daring to describe Ivan Bunin as a "classic Russian writer." A few years after his release in '51, he began writing the stories collected as Kolyma Tales, spending the next 19 years working on it, and eventually smuggling it out of the Soviet Union. Stylistically opposite Solzhenitsyn, Shalamov employs an economy of words and emotion to lay bare devastating conditions; his spare writing style serves his stark subject well. Here's an excerpt from "Dry Rations": "Friendship is not born in conditions of need or trouble. Literary fairy tales tell of 'difficult' conditions which are an essential element in forming any friendship, but such conditions are simply not difficult enough. If tragedy and need brought people together and gave birth to their friendship, then the need was not extreme and the tragedy not great. Tragedy is not deep and sharp if it can be shared with friends. Only real need can determine one's spiritual and physical strength and set the limits of one's physical endurance and moral courage." Here's another, from "A Day Off": "Only poetry had not been crushed by exhaustion, frost, hunger, and endless humiliations." Shalamov's stories stand as a bold bearing-of-witness, and a profound, moving, poetic piece of writing.
***
On his or her birthday, HiLobrow irregularly pays tribute to one of our high-, low-, no-, or hilobrow heroes. Also born this date: Jürgen Habermas and George Mallory.
READ MORE members of the Partisan Generation (1904–1913).